or Send Me Back From Whence I Came!

Ignore the dates - leftover from last cruise
Carnival Dream Main Dining Room Dinner Menus and Food Porn
Oct 27 - Nov 12, 2009
Oct27 Oct28 Oct29 Oct30 Oct31 Nov1 Nov2 Nov3 Nov4 Nov5 Nov6 Nov7 Nov8 Nov9 Nov10 Nov11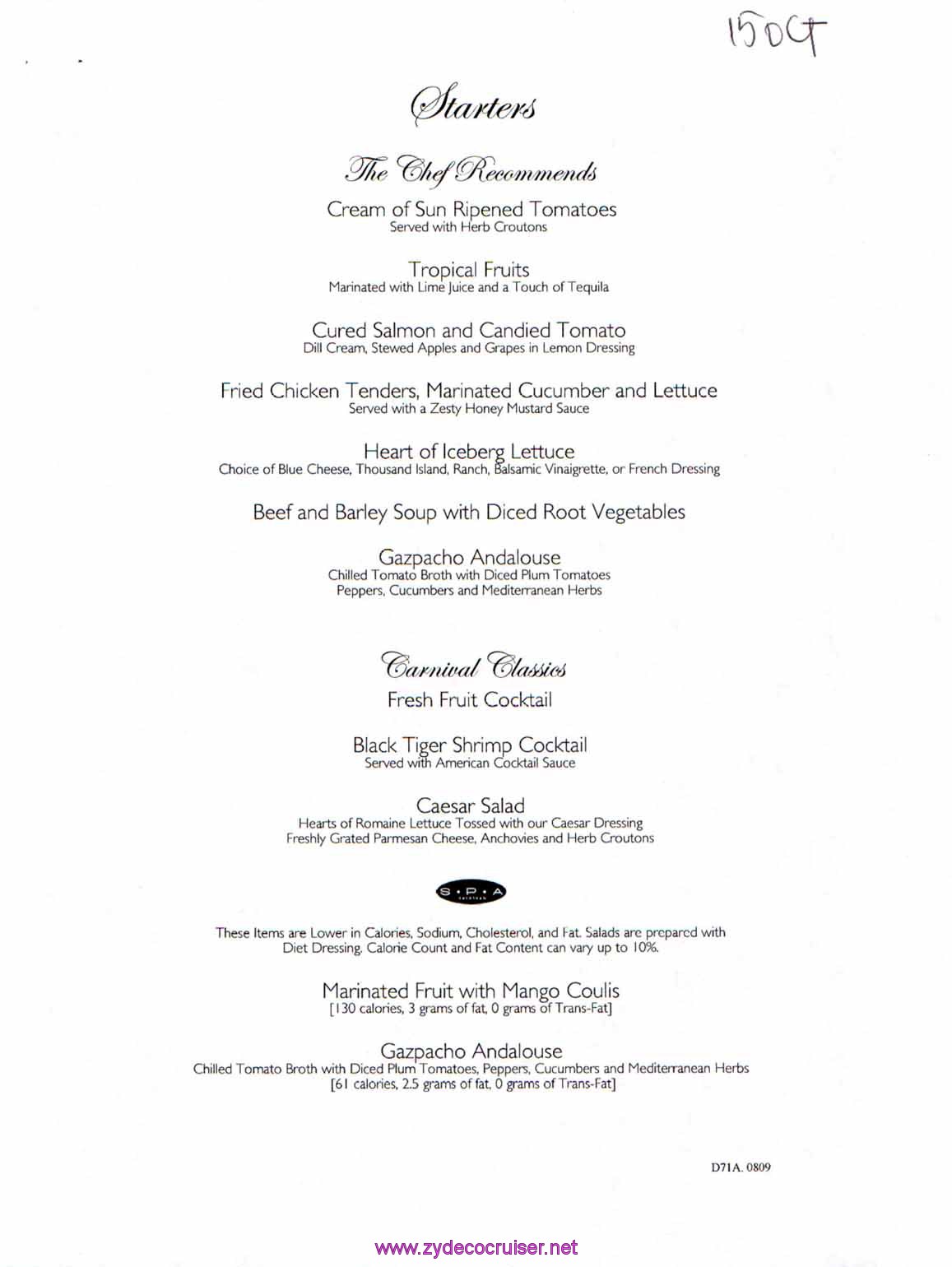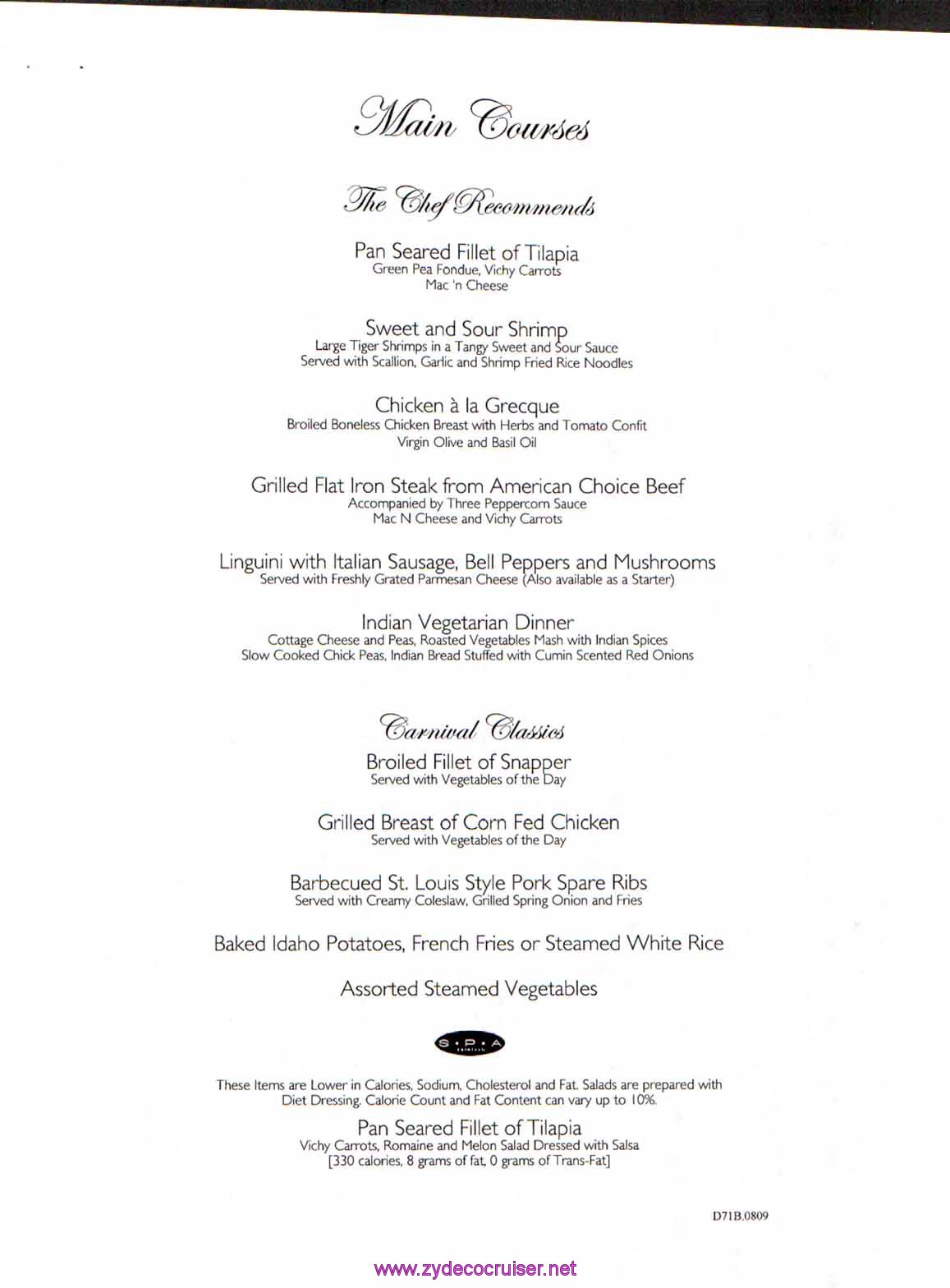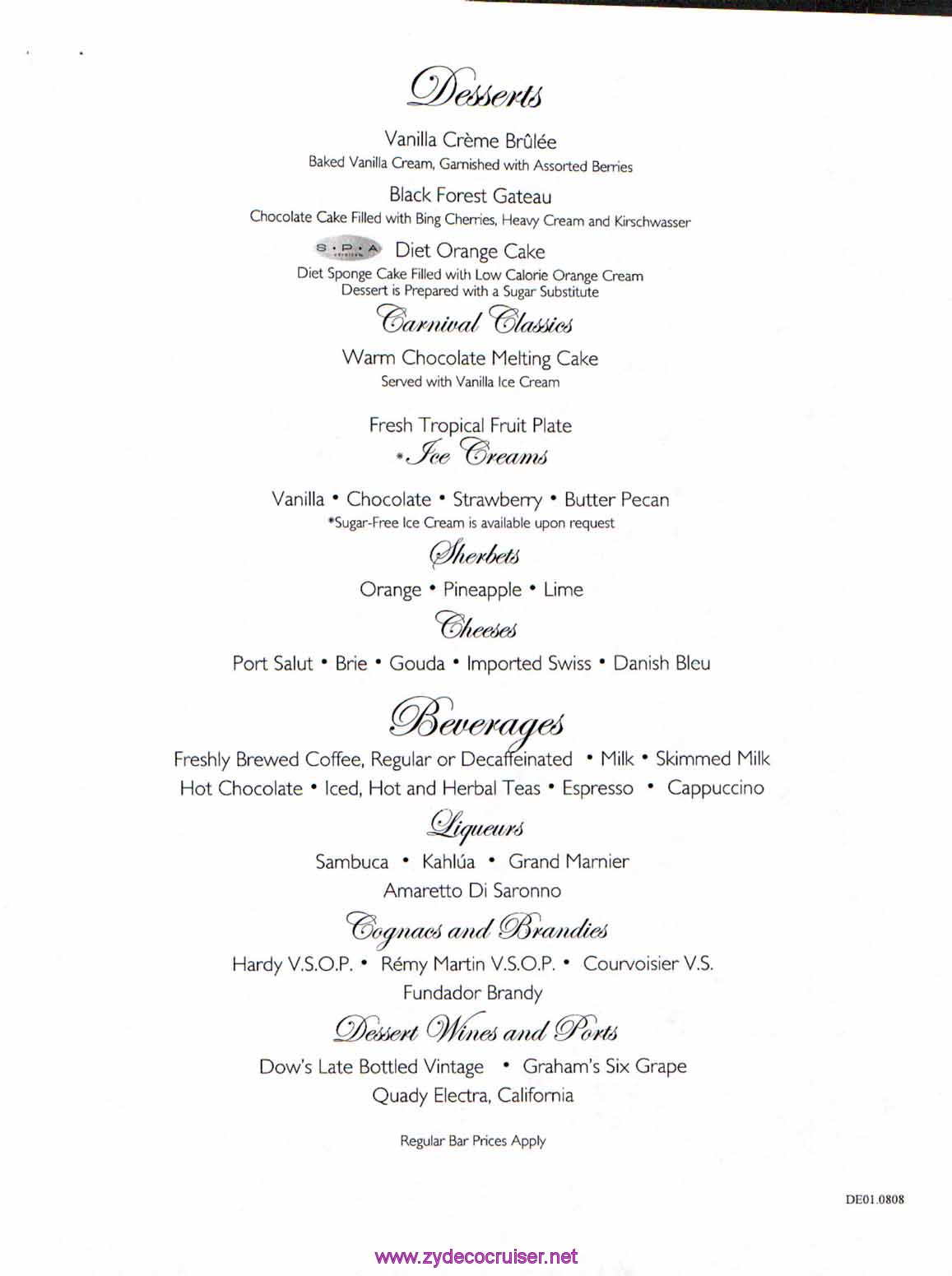 Cream of Sun Ripened Tomatoes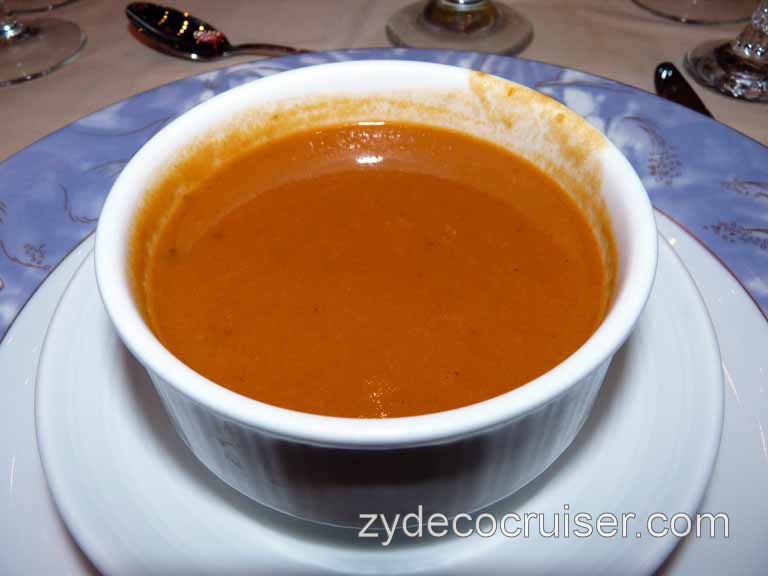 Heart of Iceberg Lettuce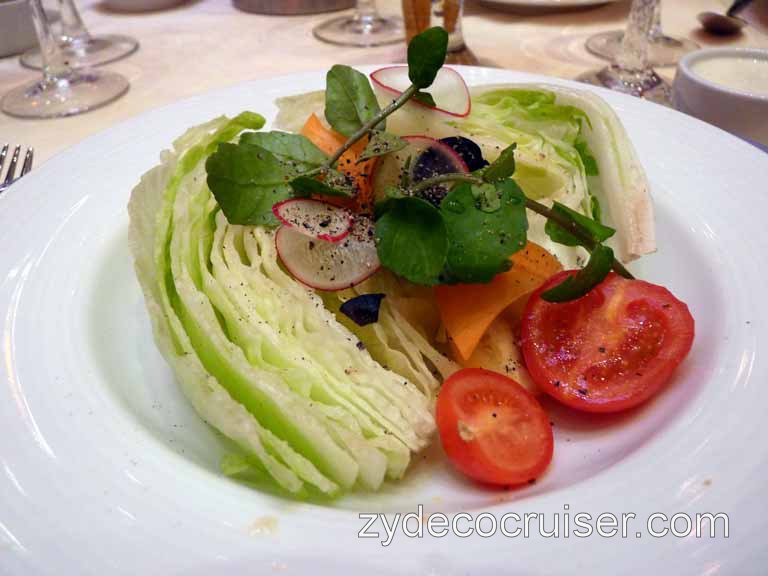 with Blue Cheese!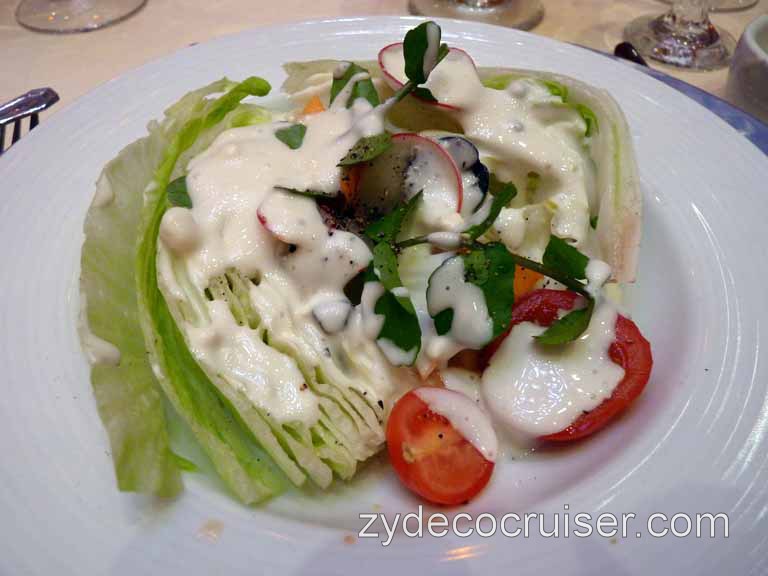 Broiled filet of Mahi Mahi (no snapper tonight)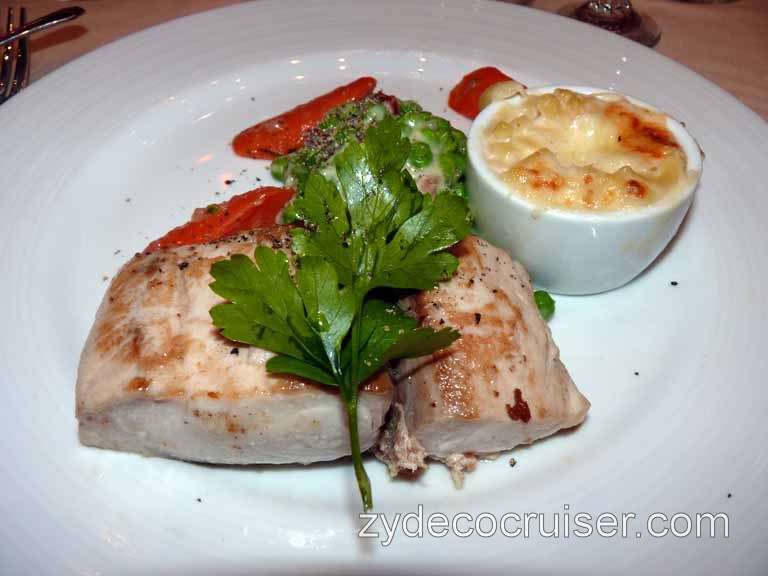 Black Forest Gateau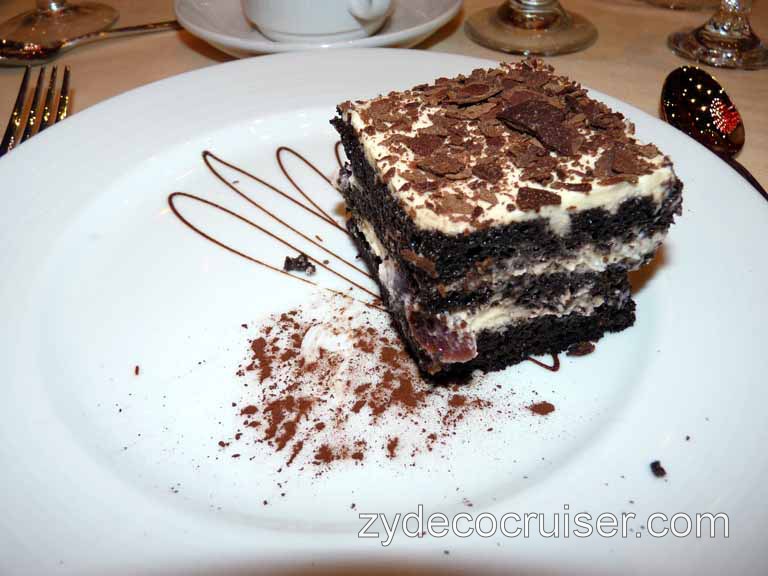 -------
First Formal Night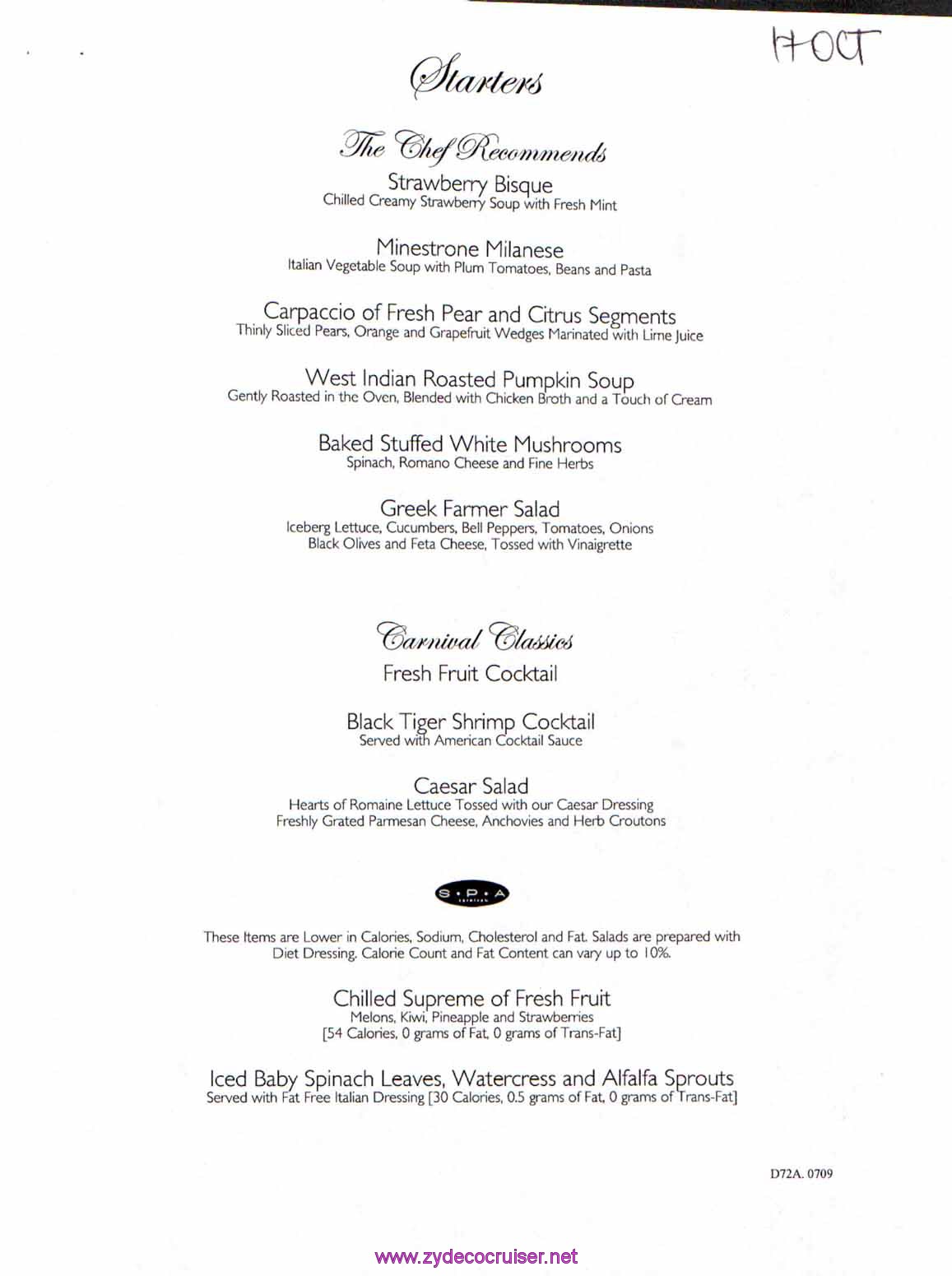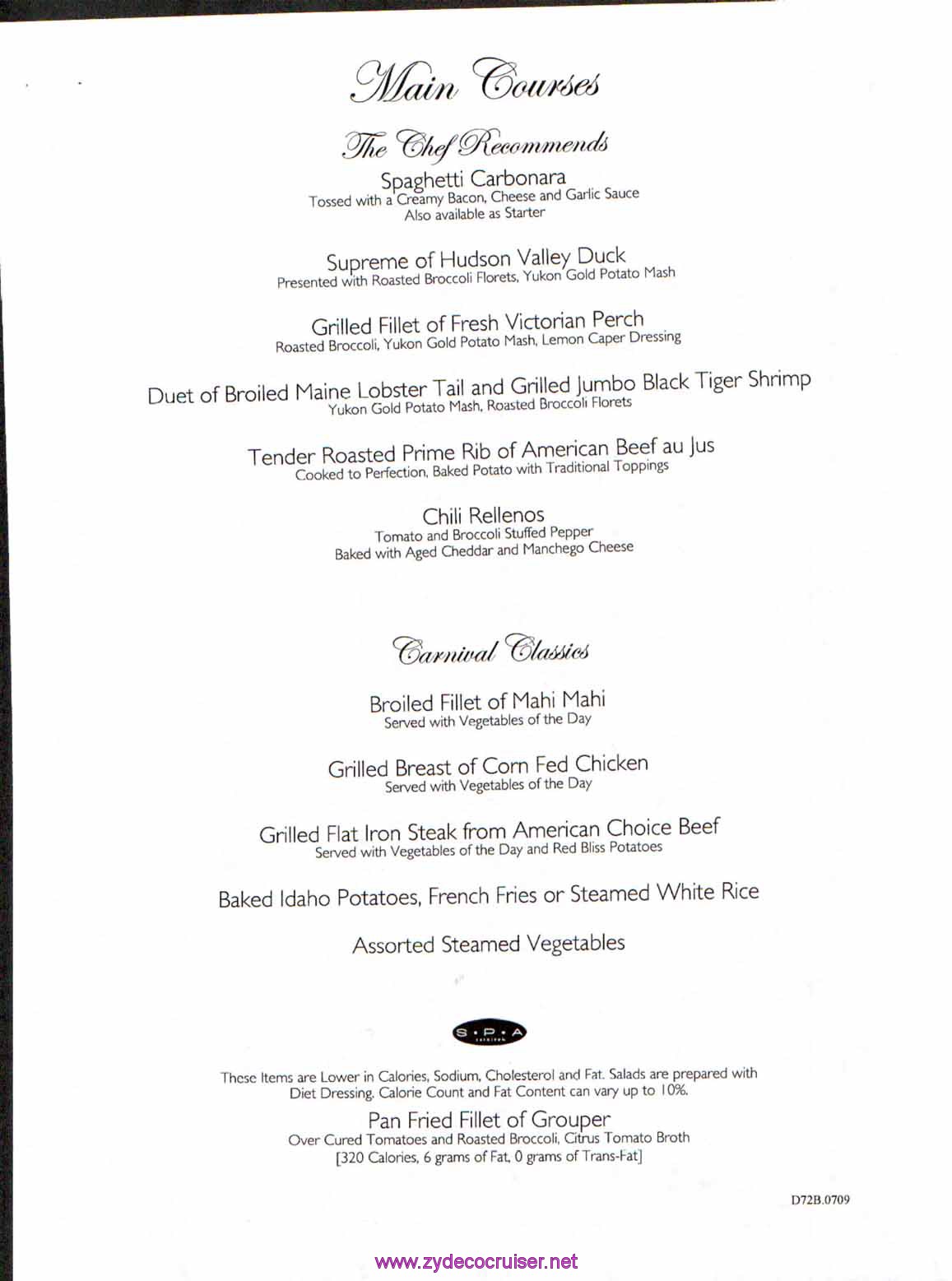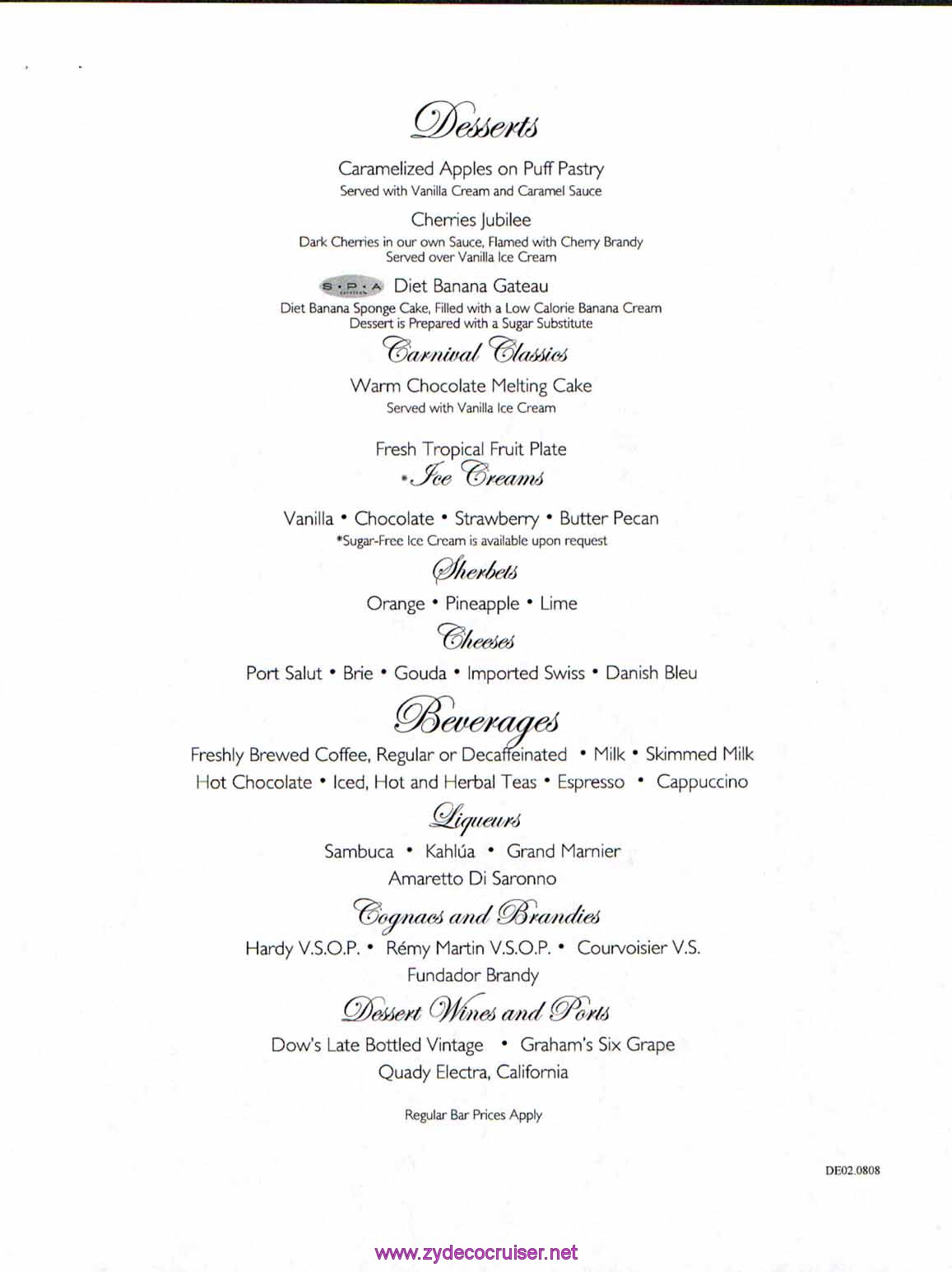 Spaghetti Carbonara (starter)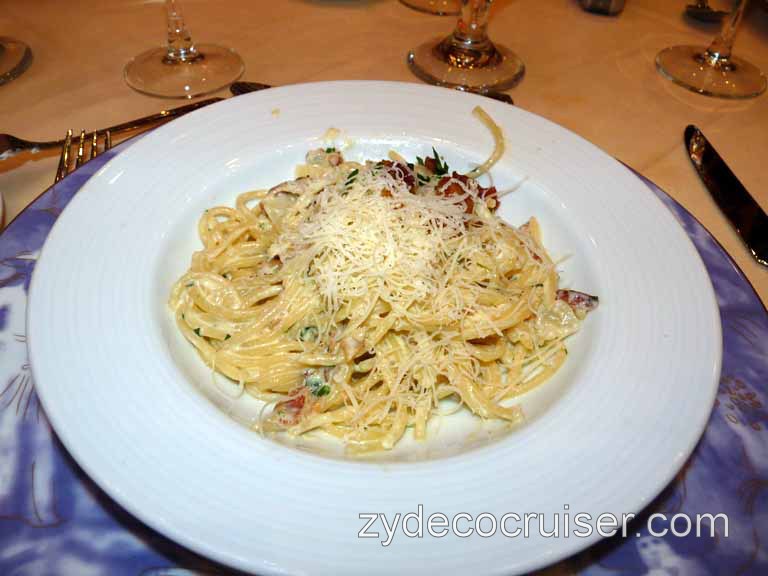 Minestrone Milanese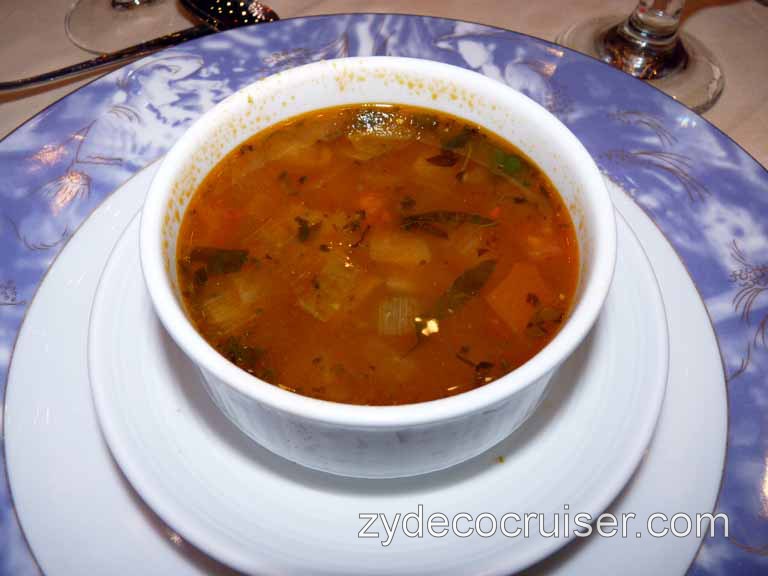 Supreme of Hudson Valley Duck (just as good as last time)
Yes, we have bananas, today. Banana Split! (from Children's Menu)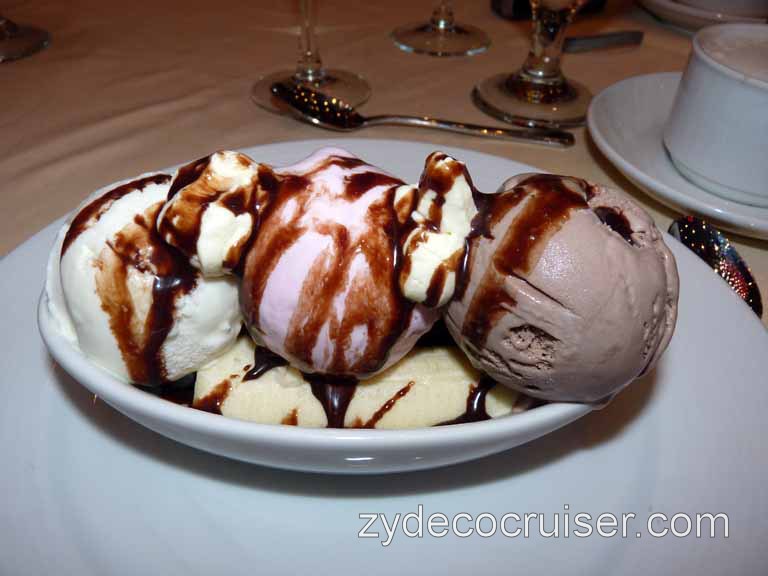 ----------------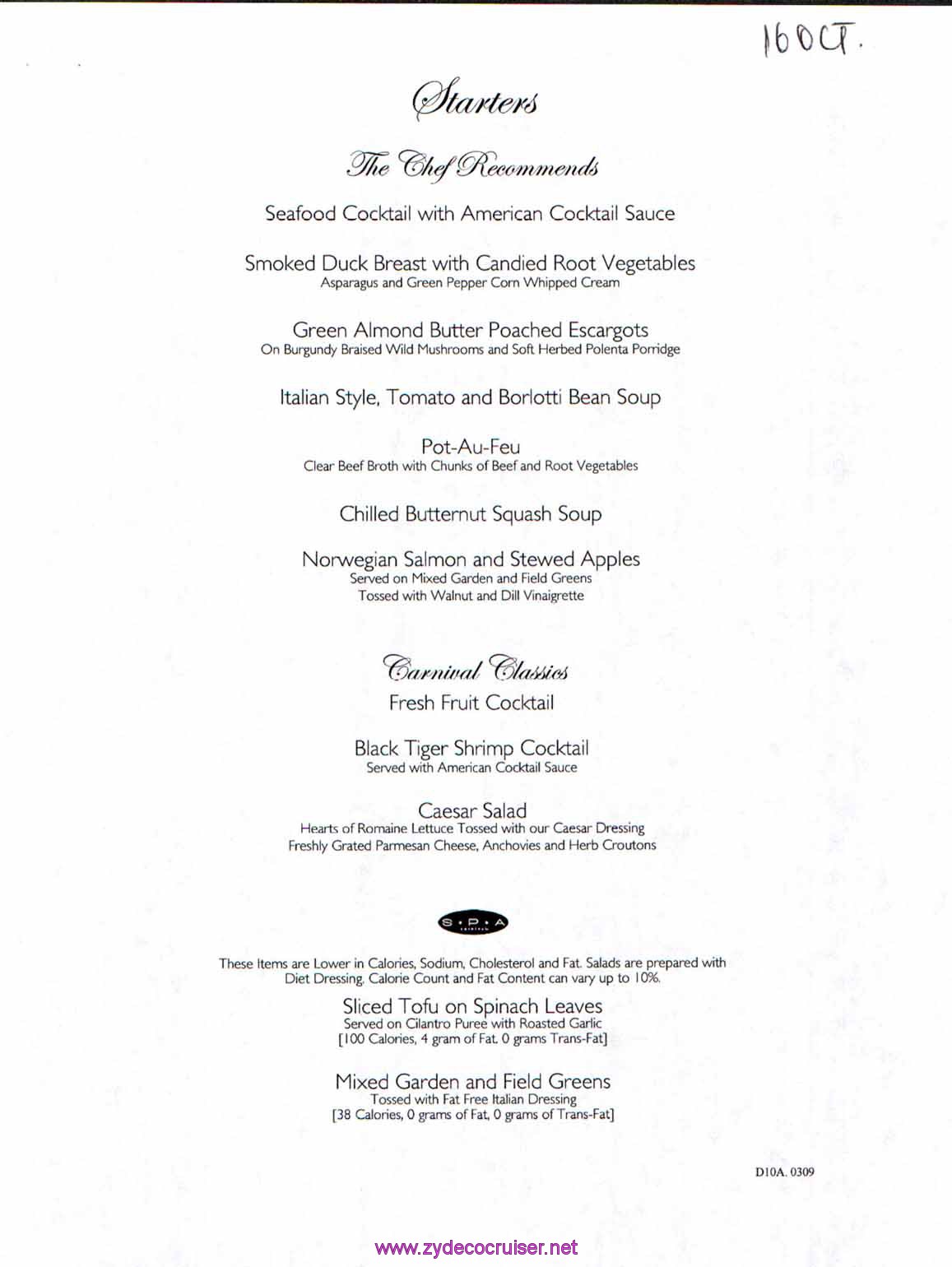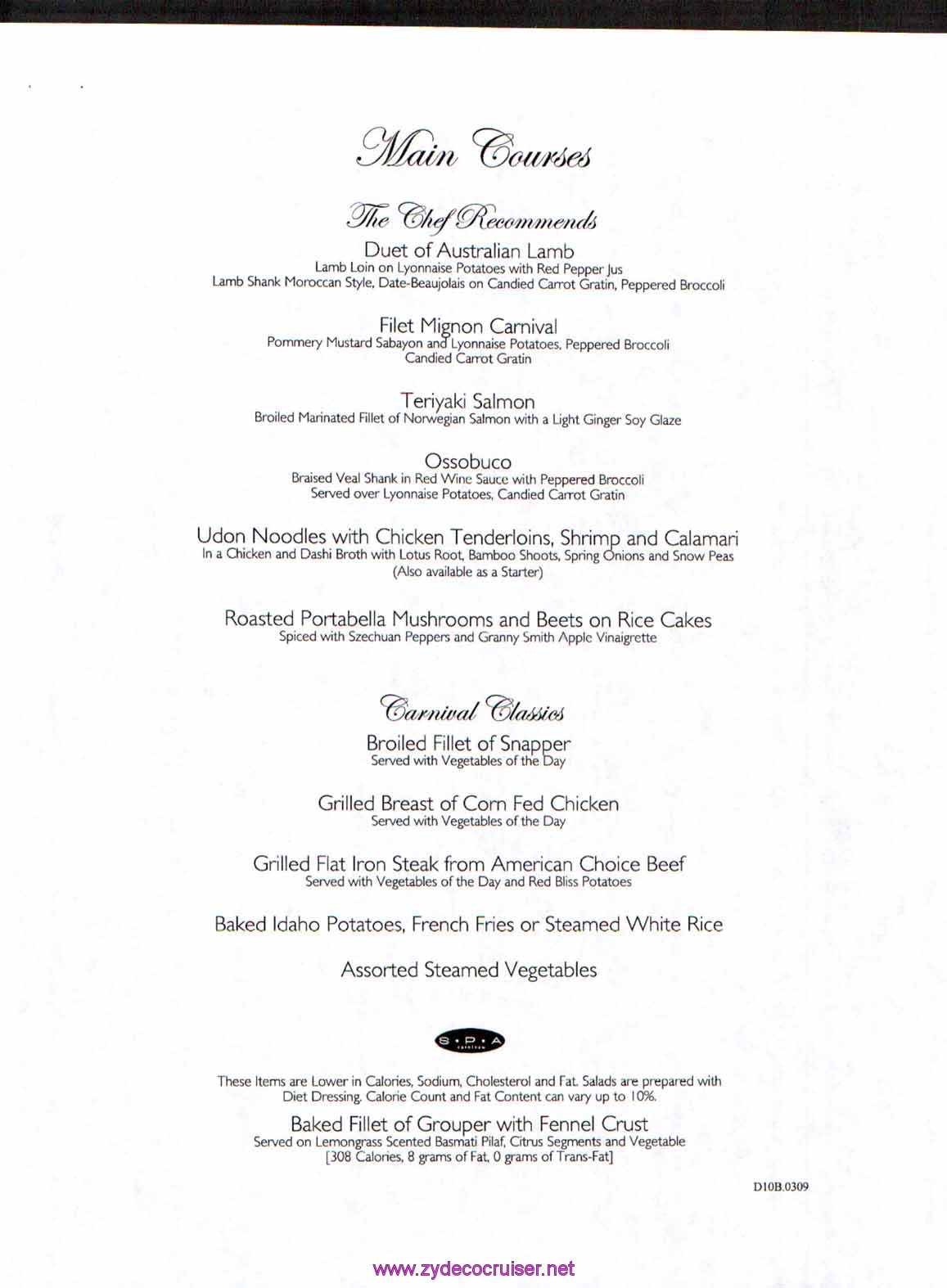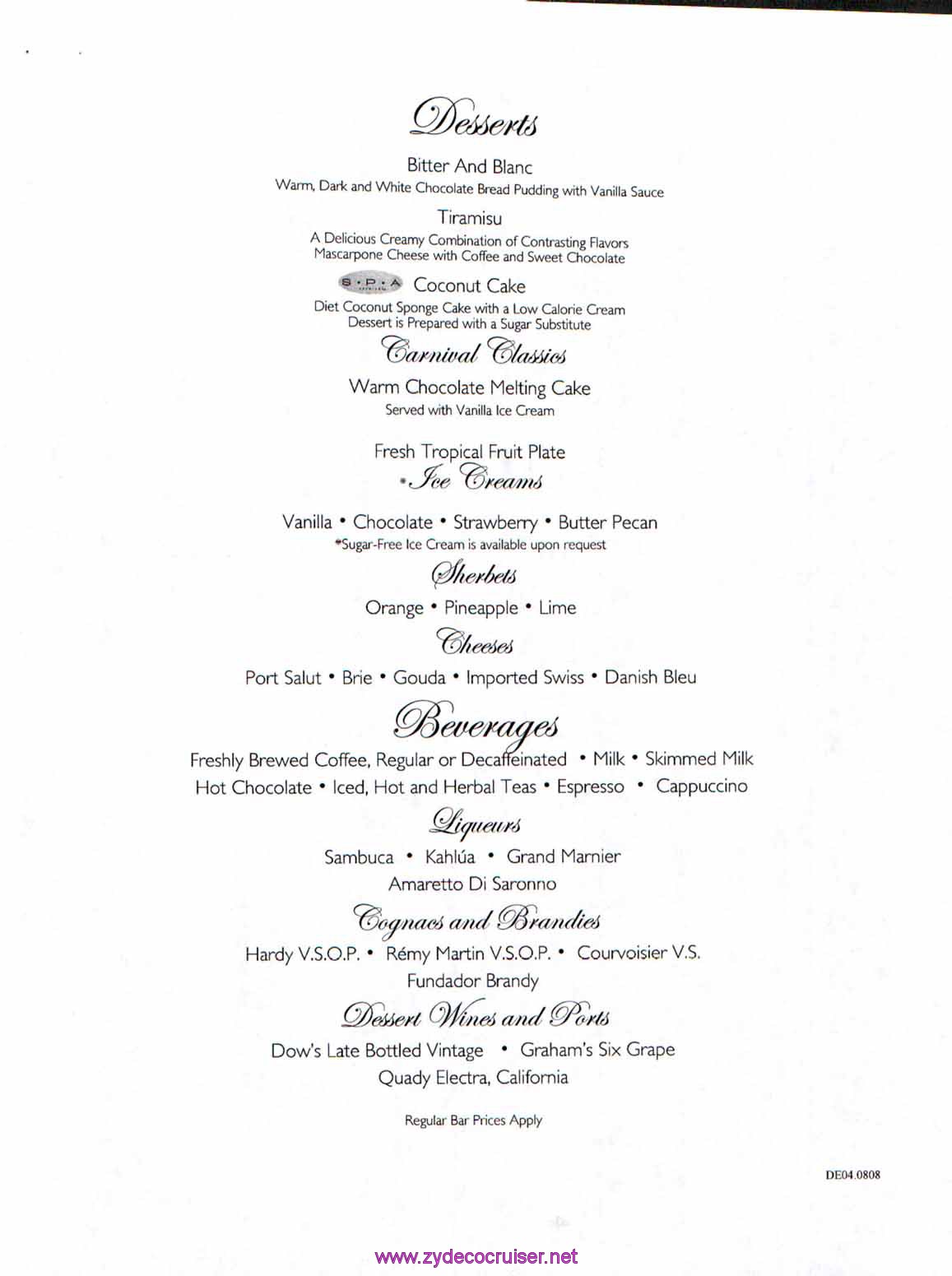 Green Almond Butter Poached Escargot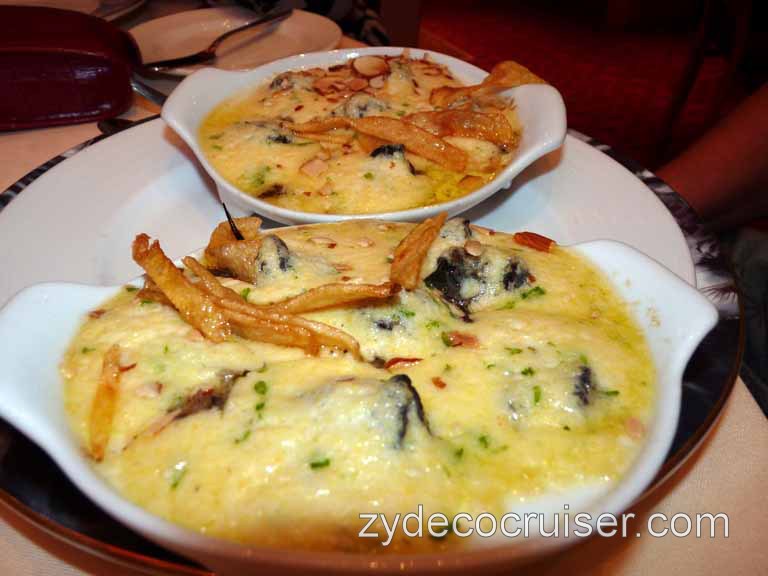 Italian Style, Tomato and Borlotti Bean Soup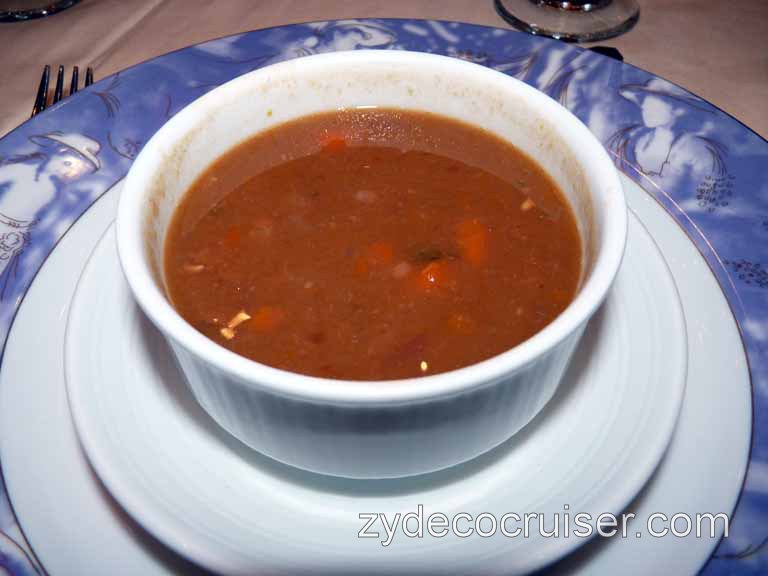 Chilled Butternut Squash Soup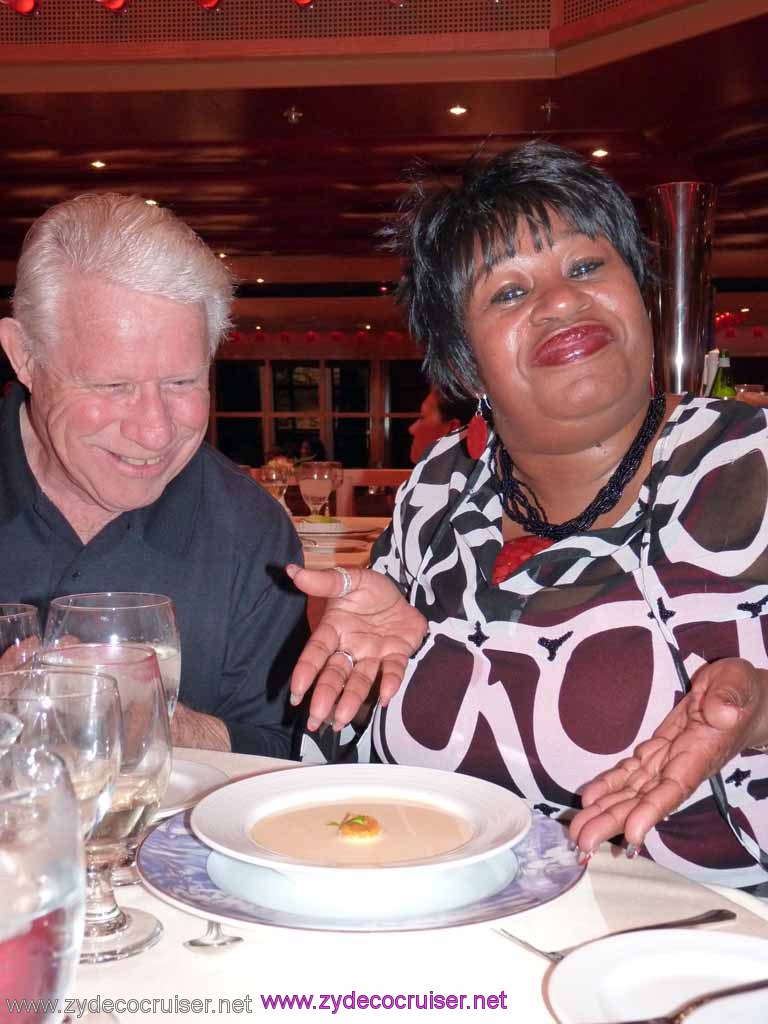 Mixed Garden and Field Greens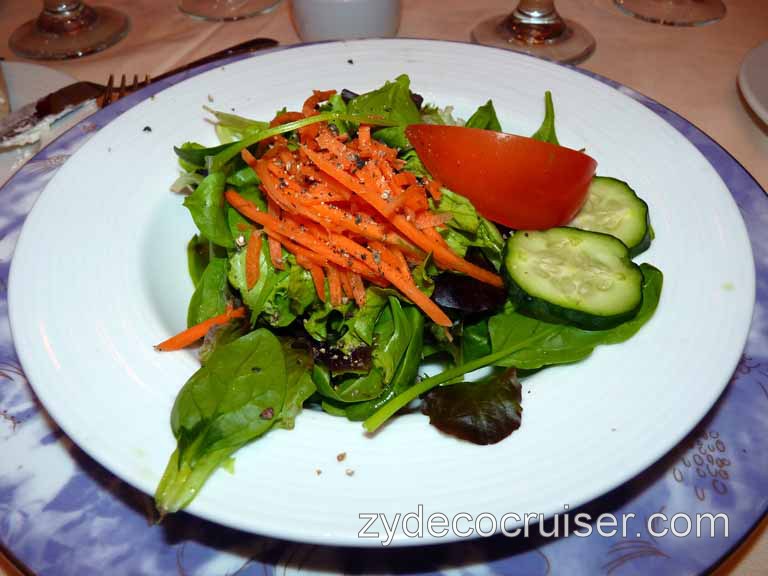 with Blue Cheese...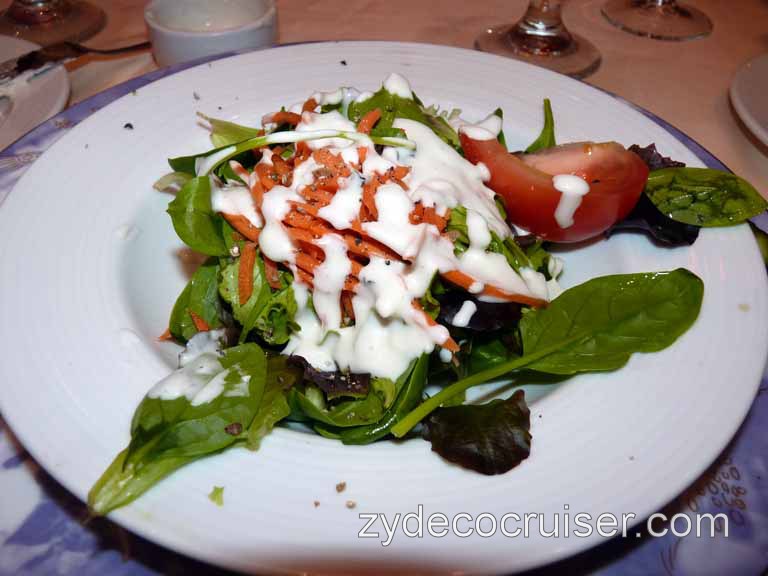 Teriyaki Salmon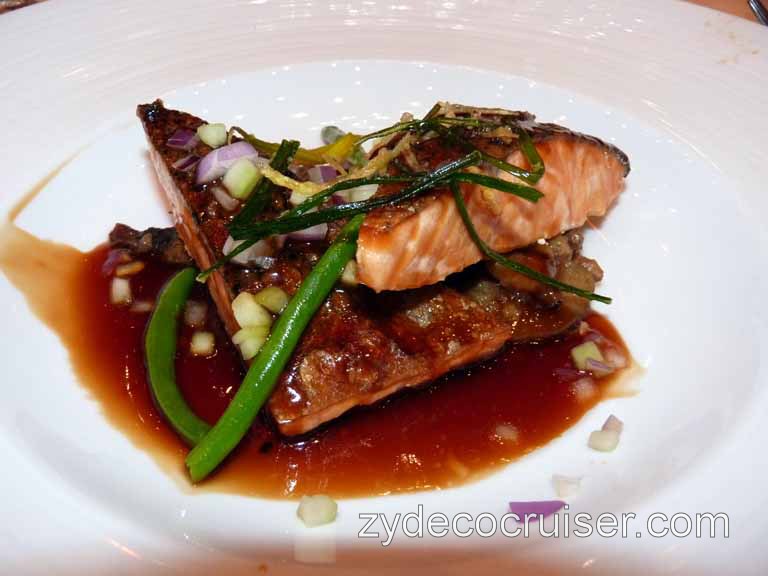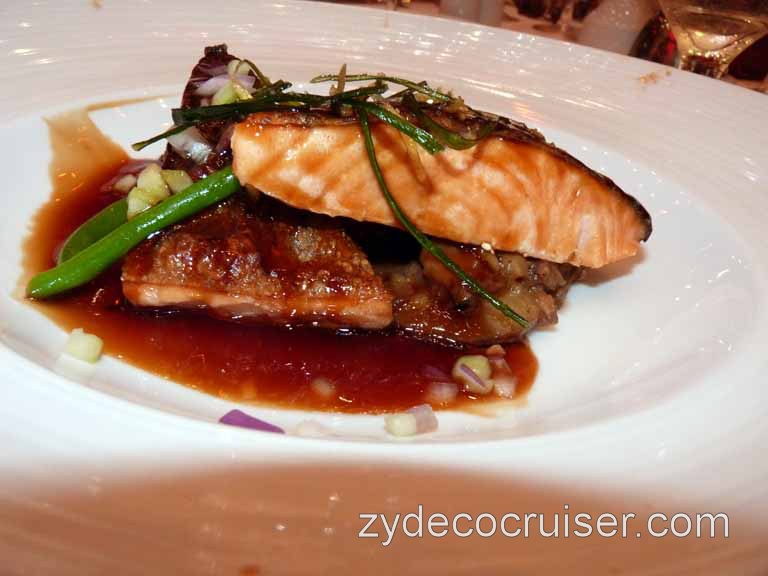 Tiramisu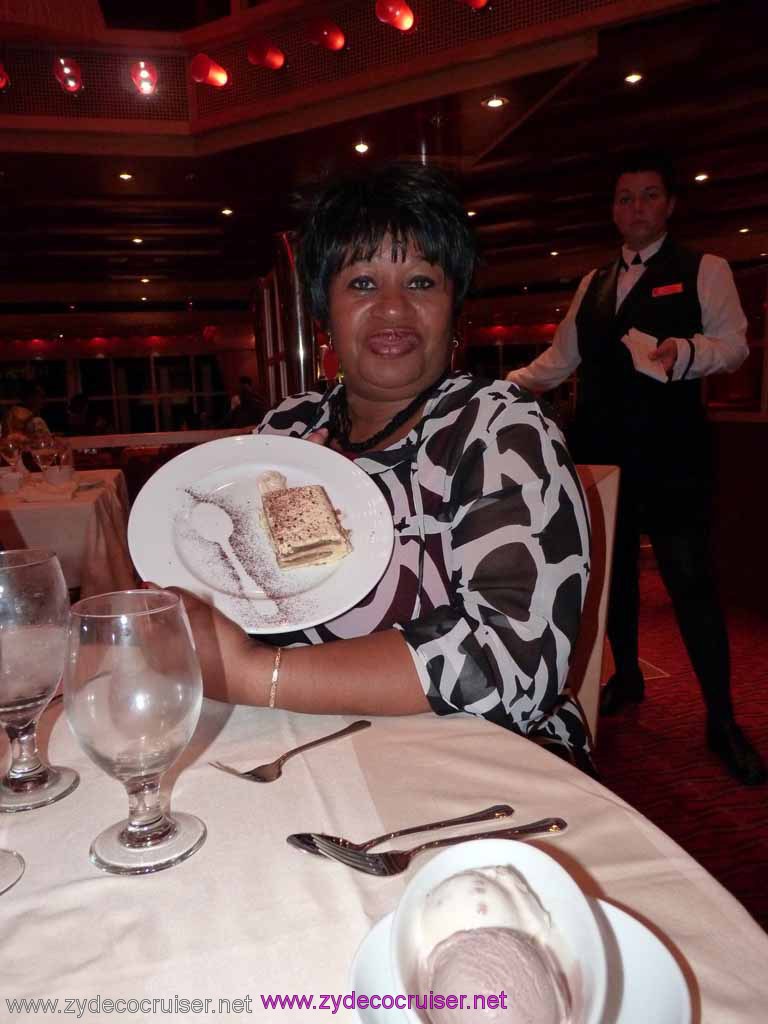 Bitter and Blanc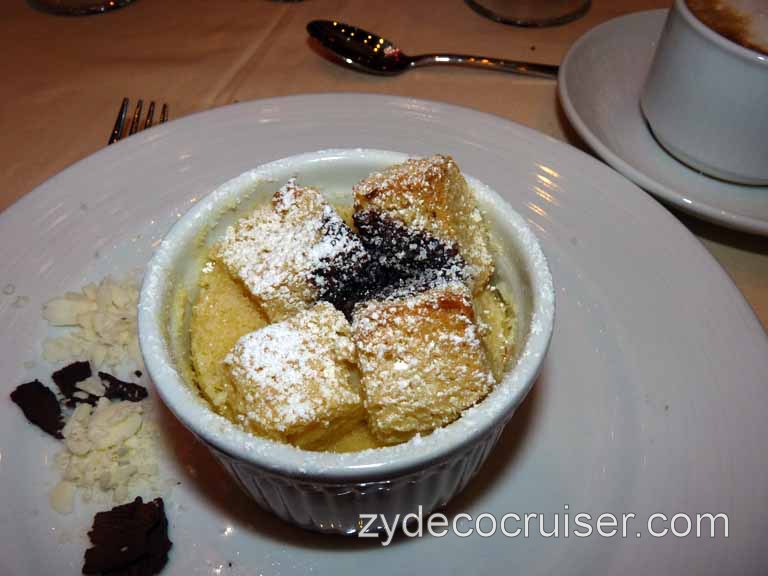 ------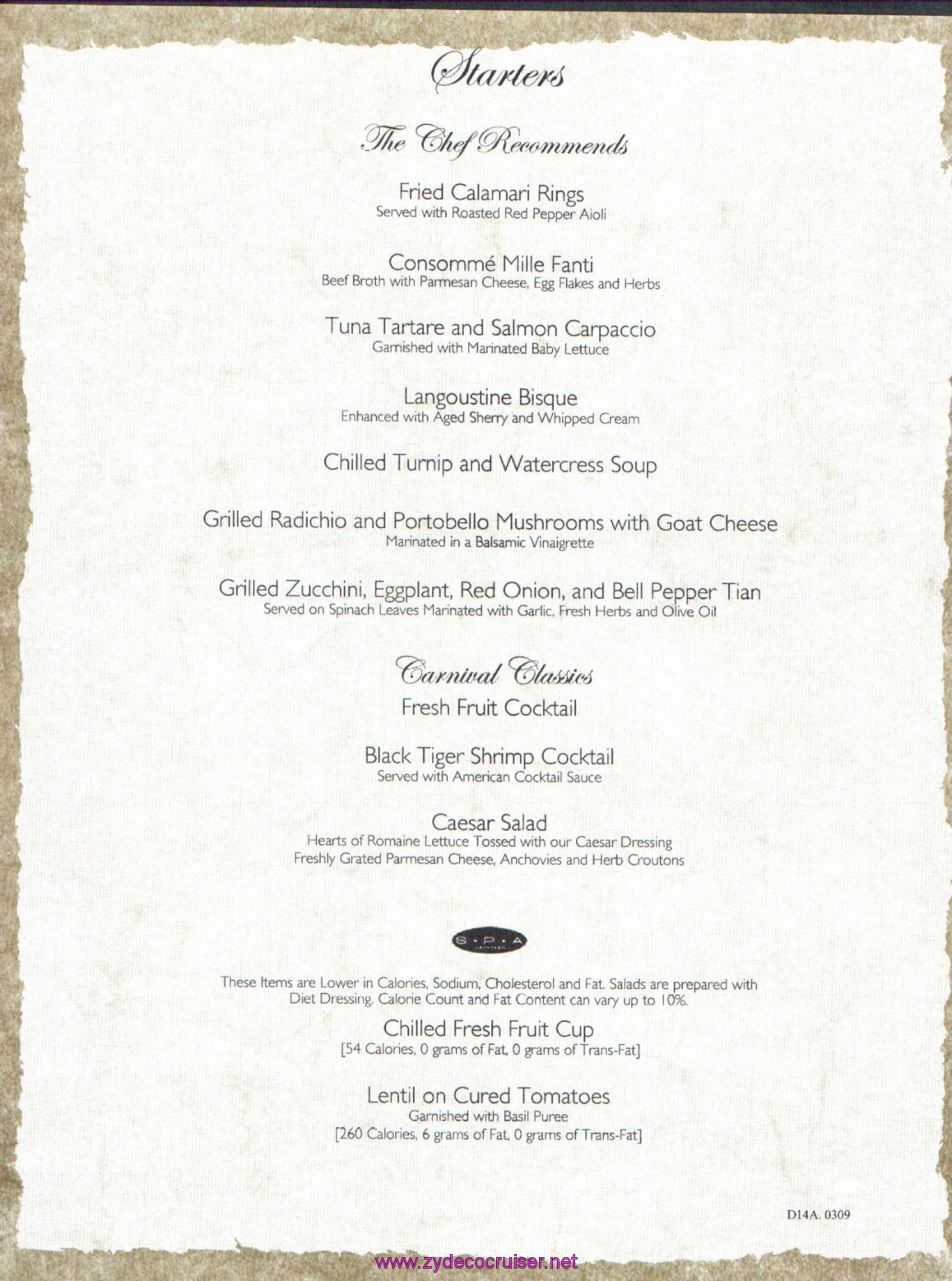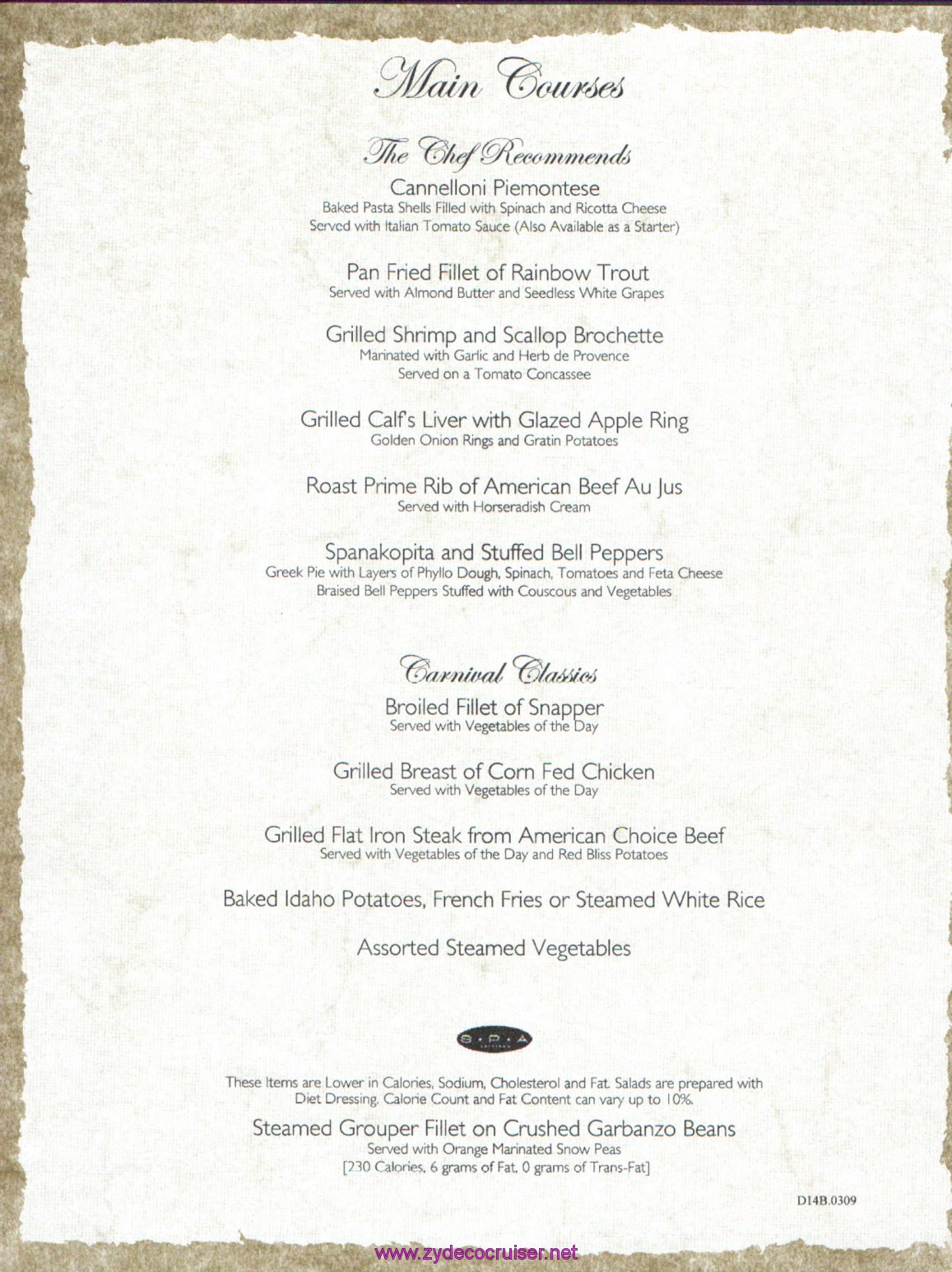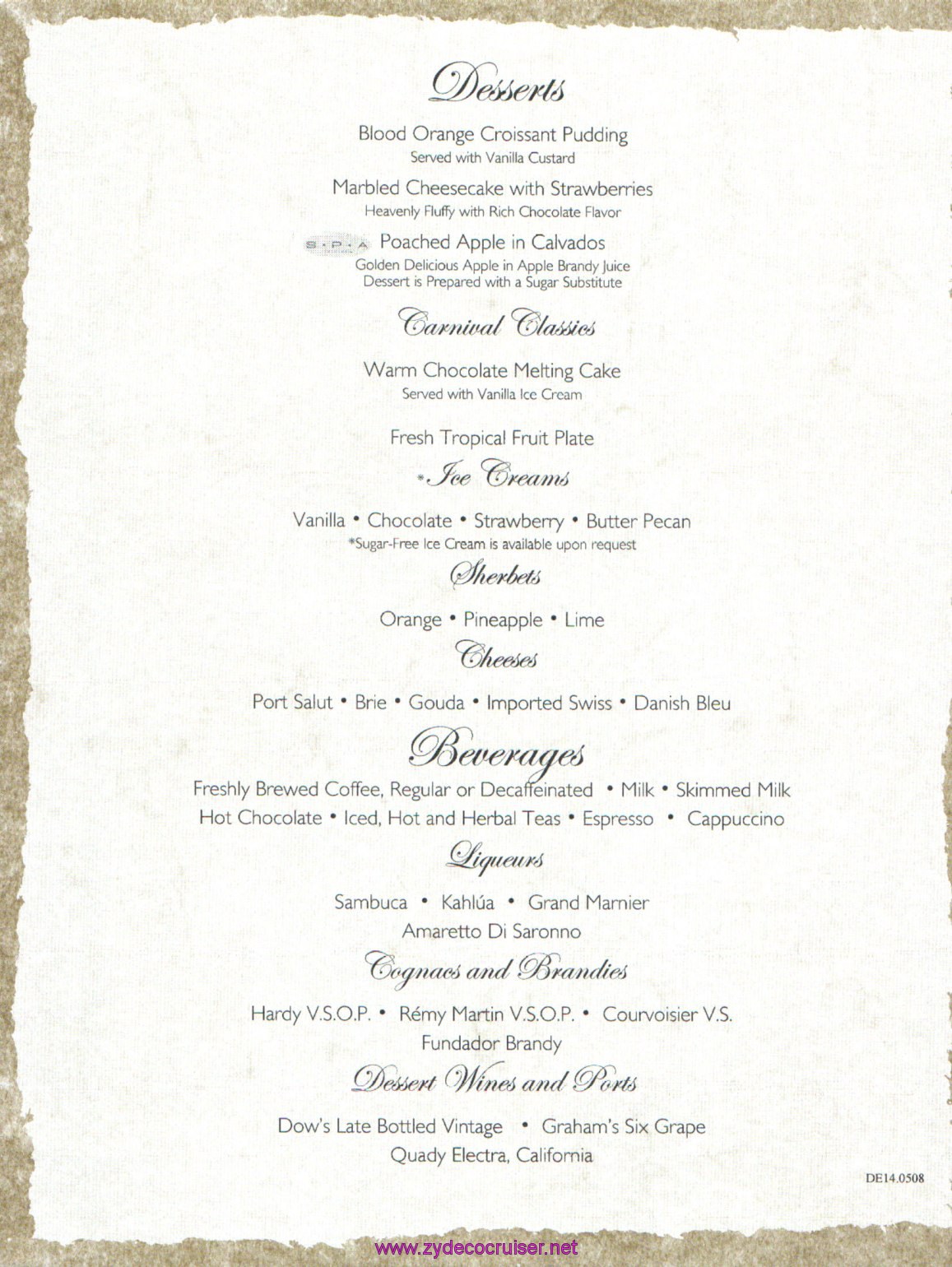 Langoustine Bisque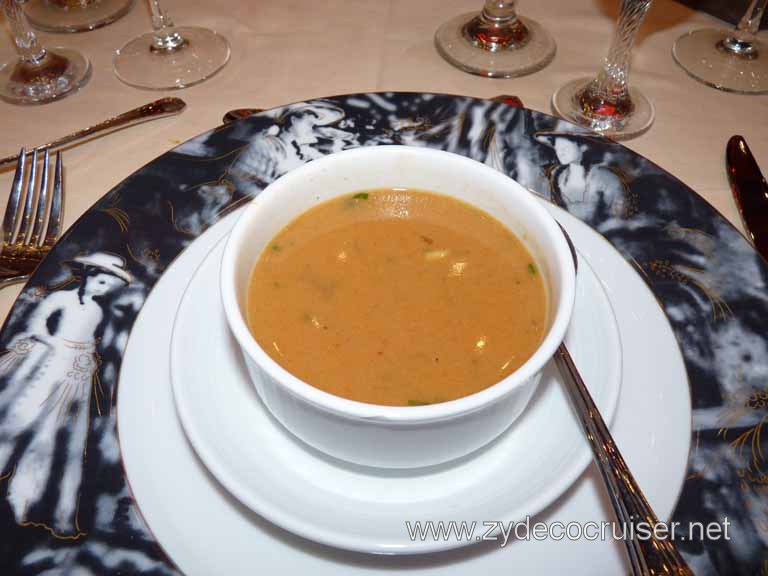 Grilled Radicchio and Portobello Mushrooms with Goat Cheese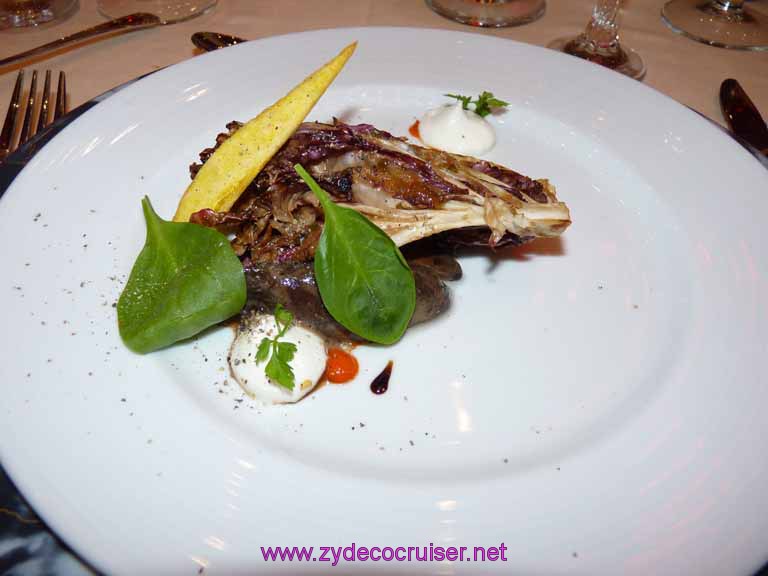 Spanakopita and Stuffed Bell Pepper (Vegetarian)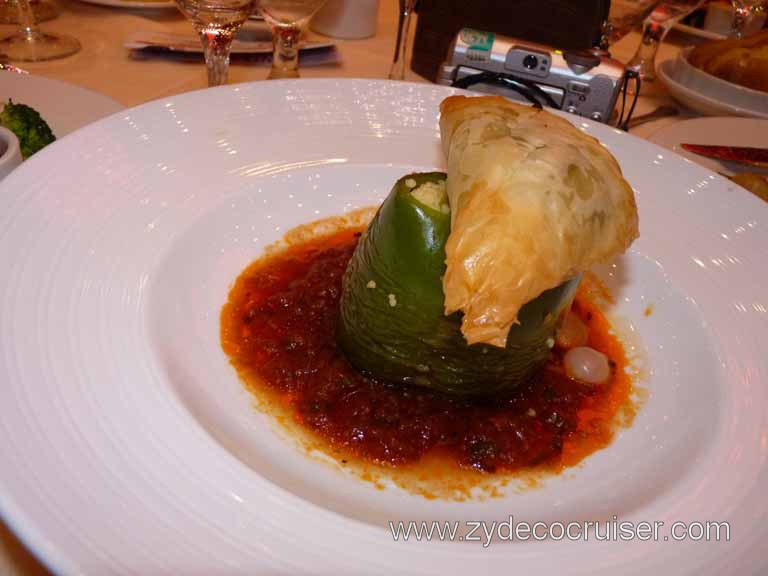 Grilled Shrimp and Scallop Brochette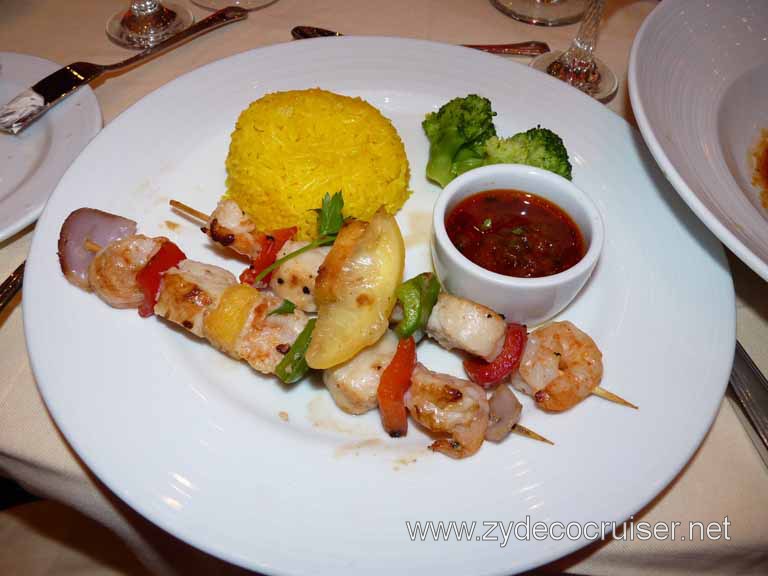 Blood Orange Croissant Pudding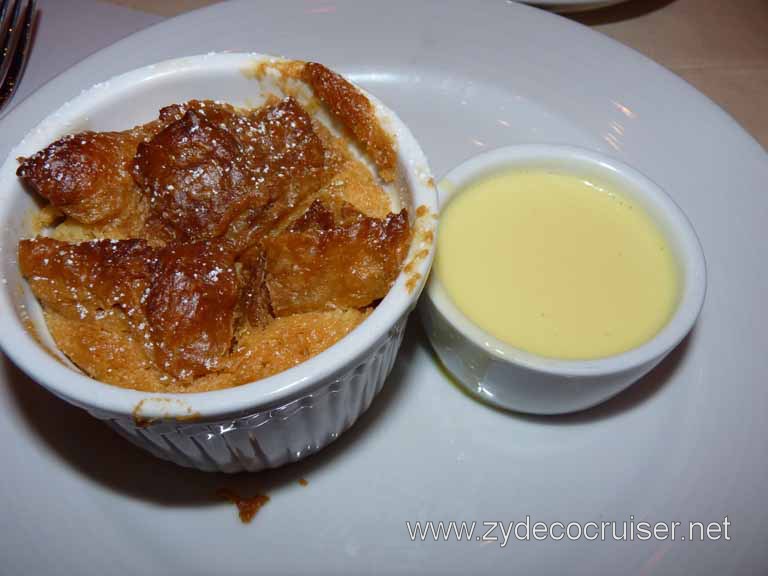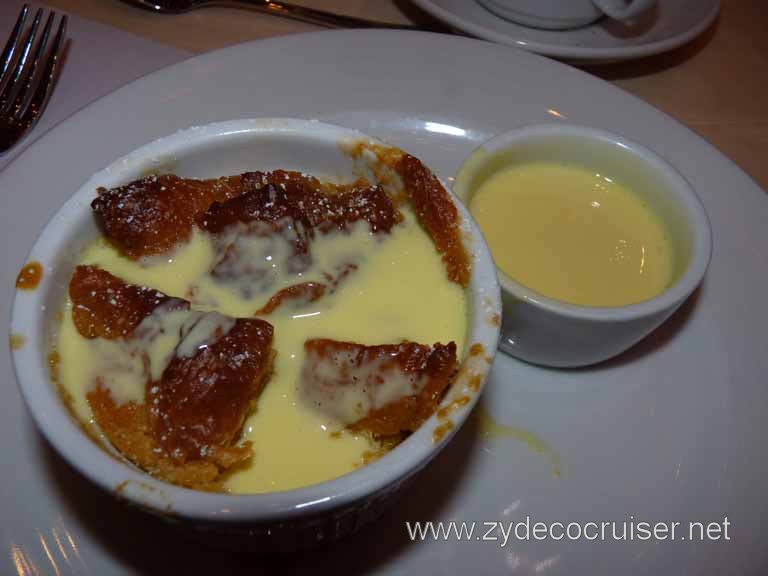 -----
-----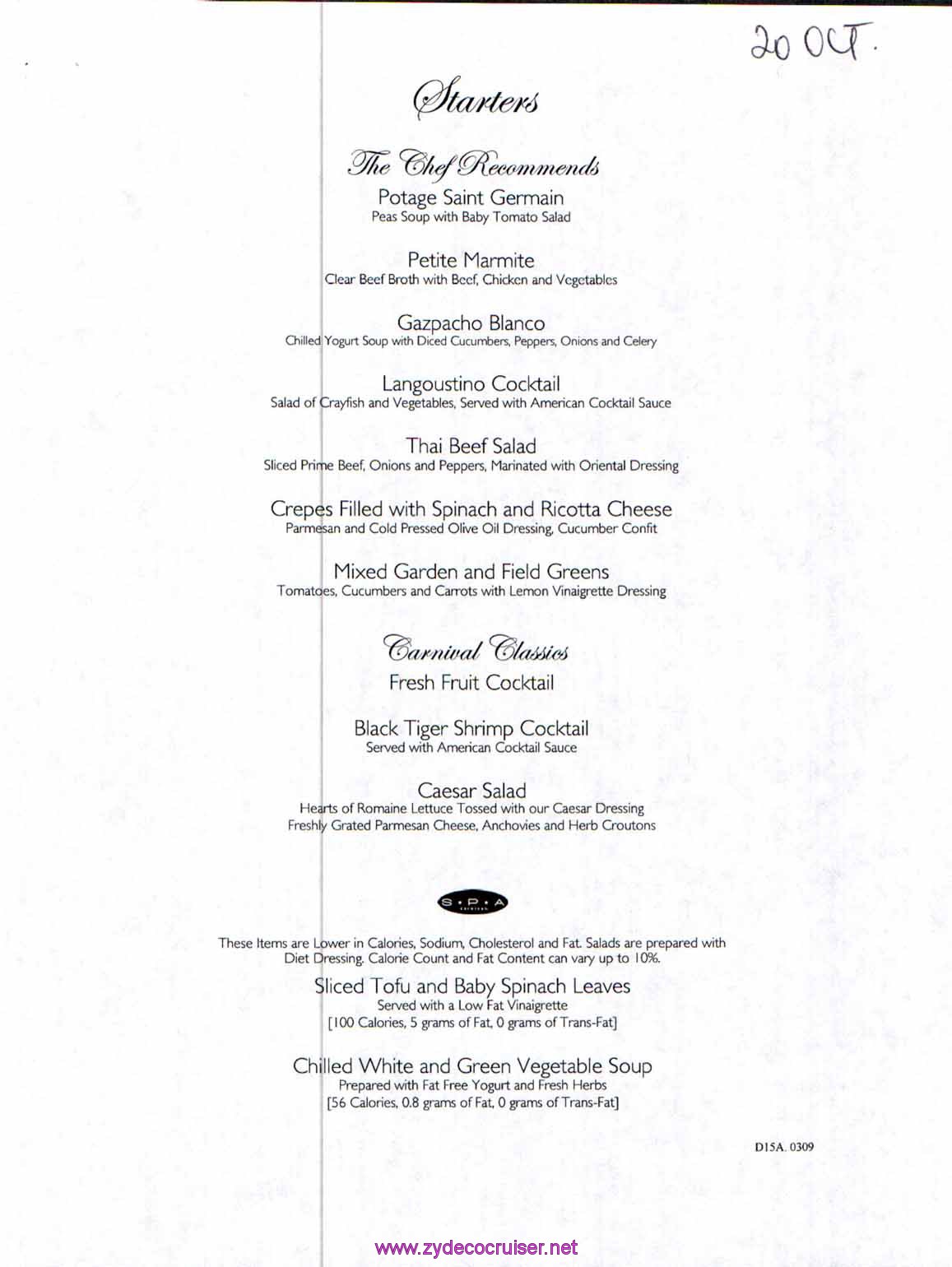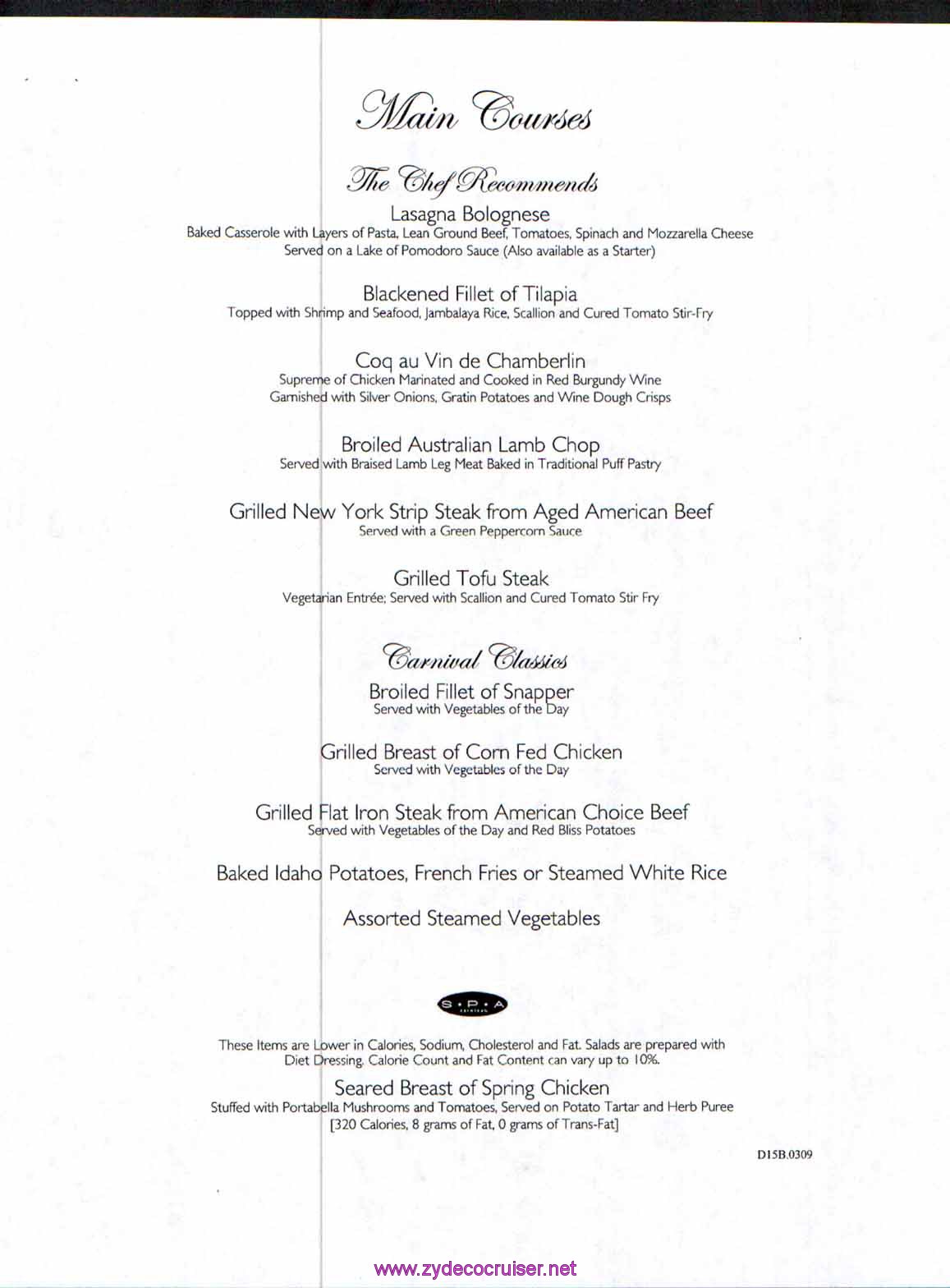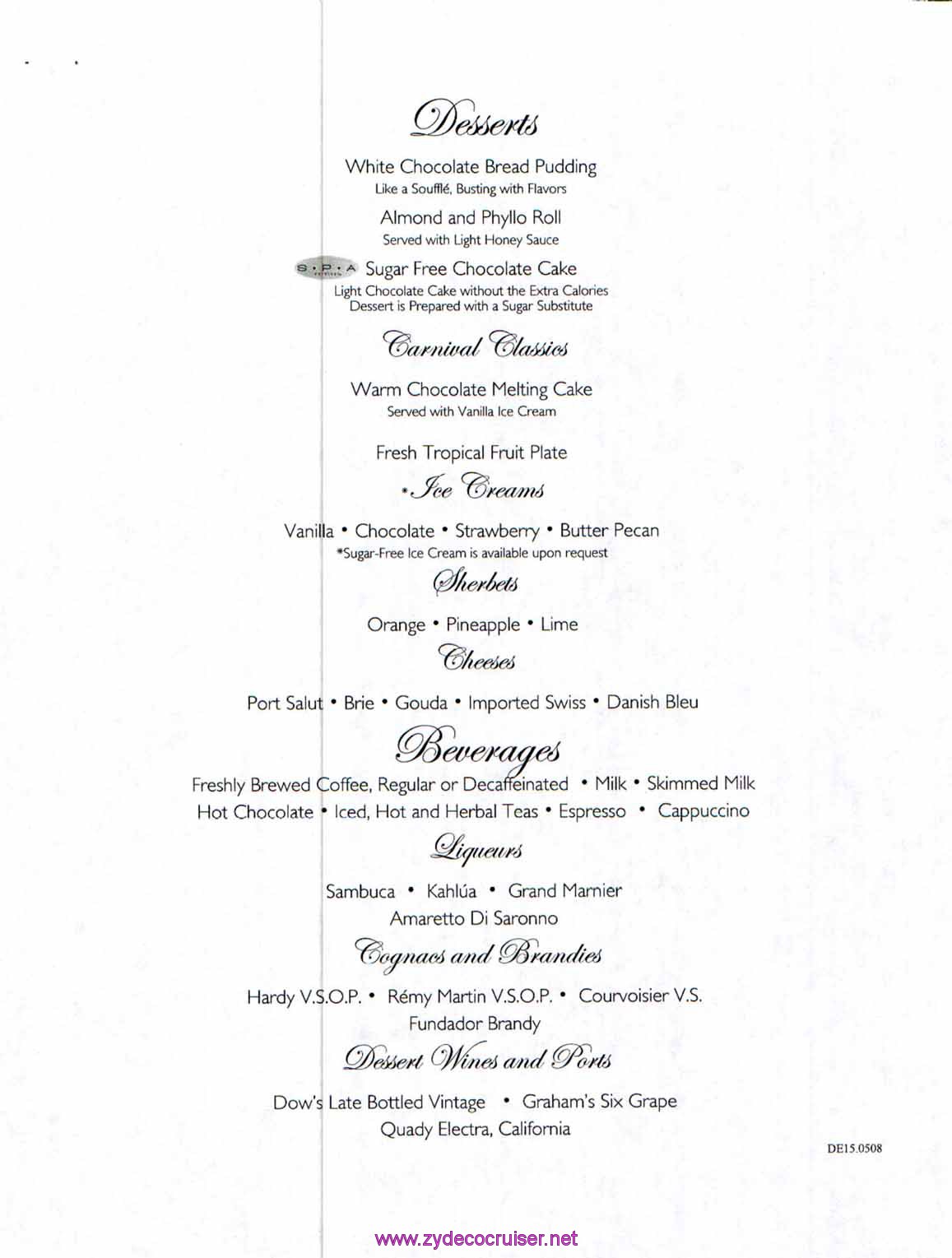 Petite Marmite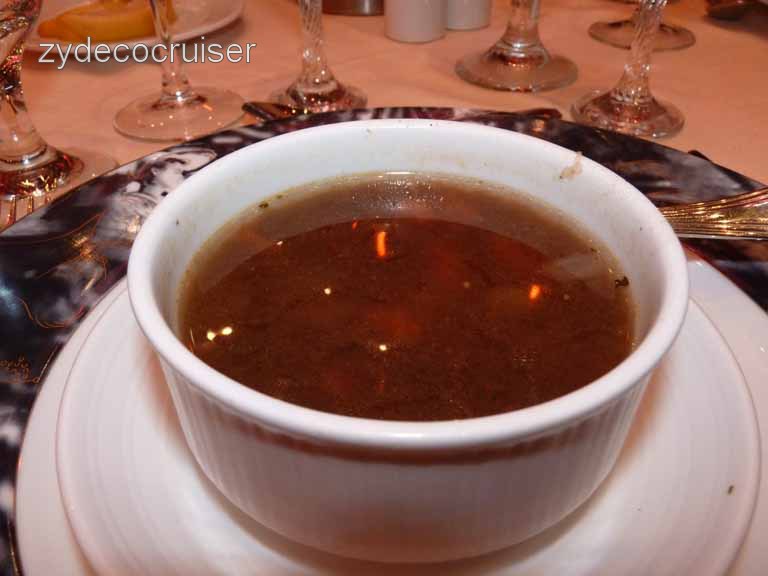 Caesar Salad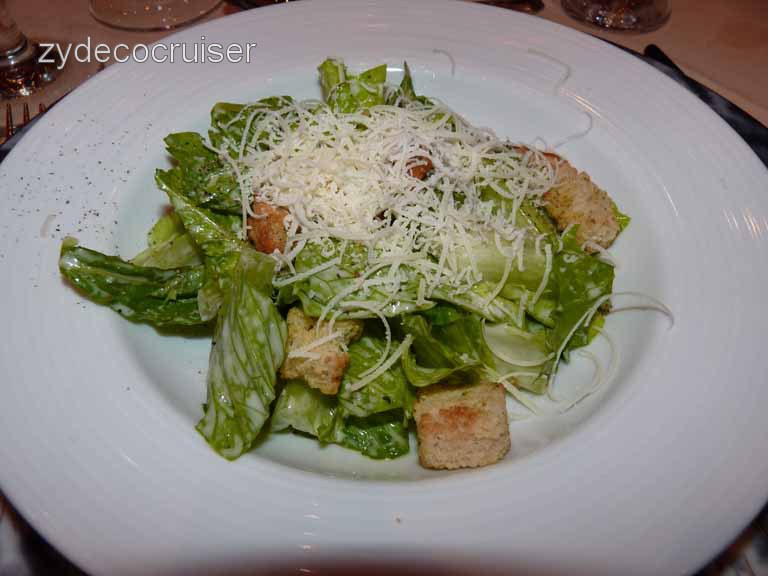 Lasagna Bolognese (starter as an entree)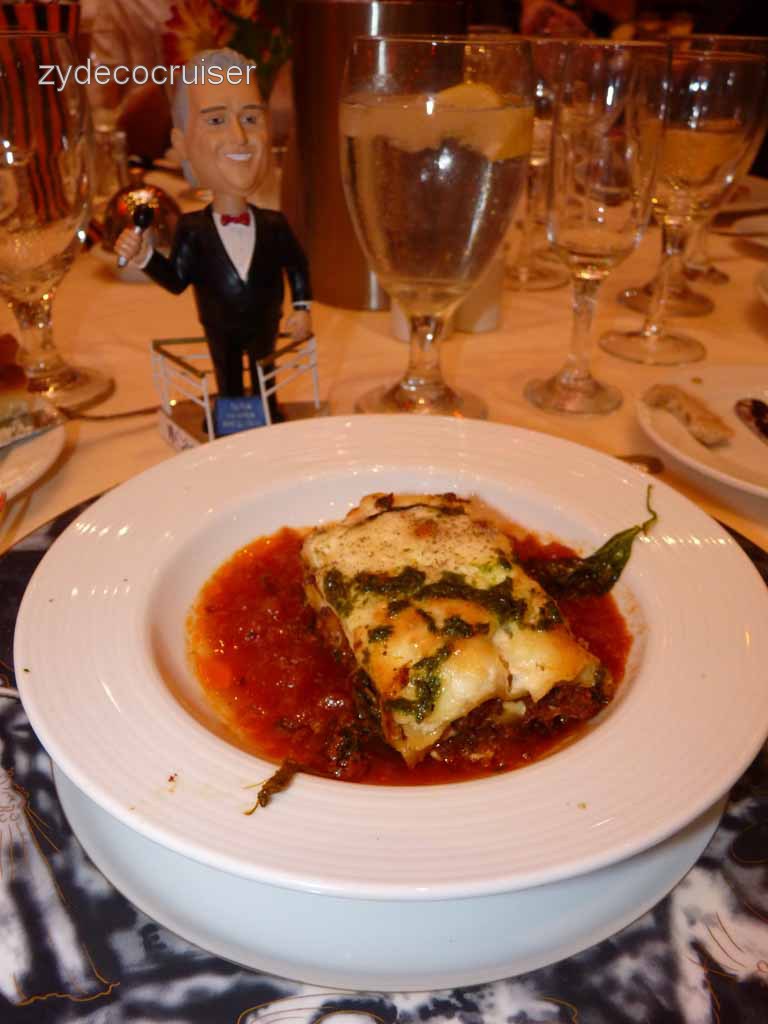 Some Halloween Something or Other
Chocolate Halloween Something or Other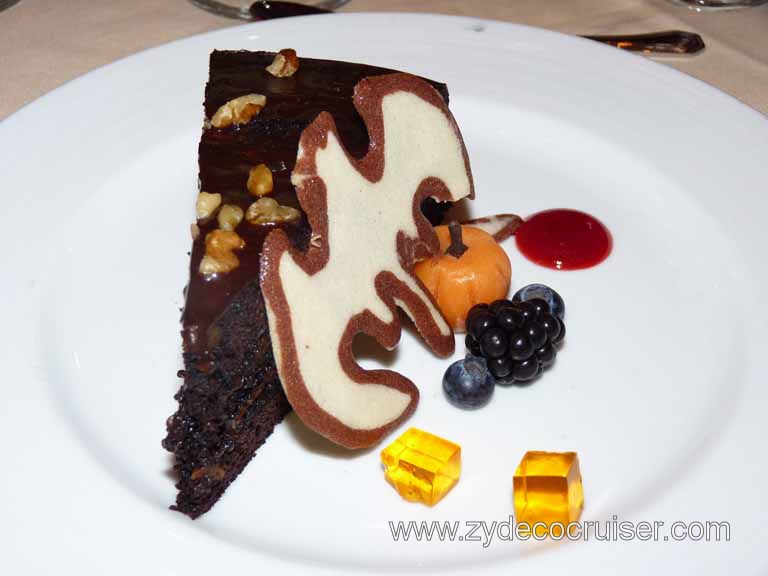 ---------------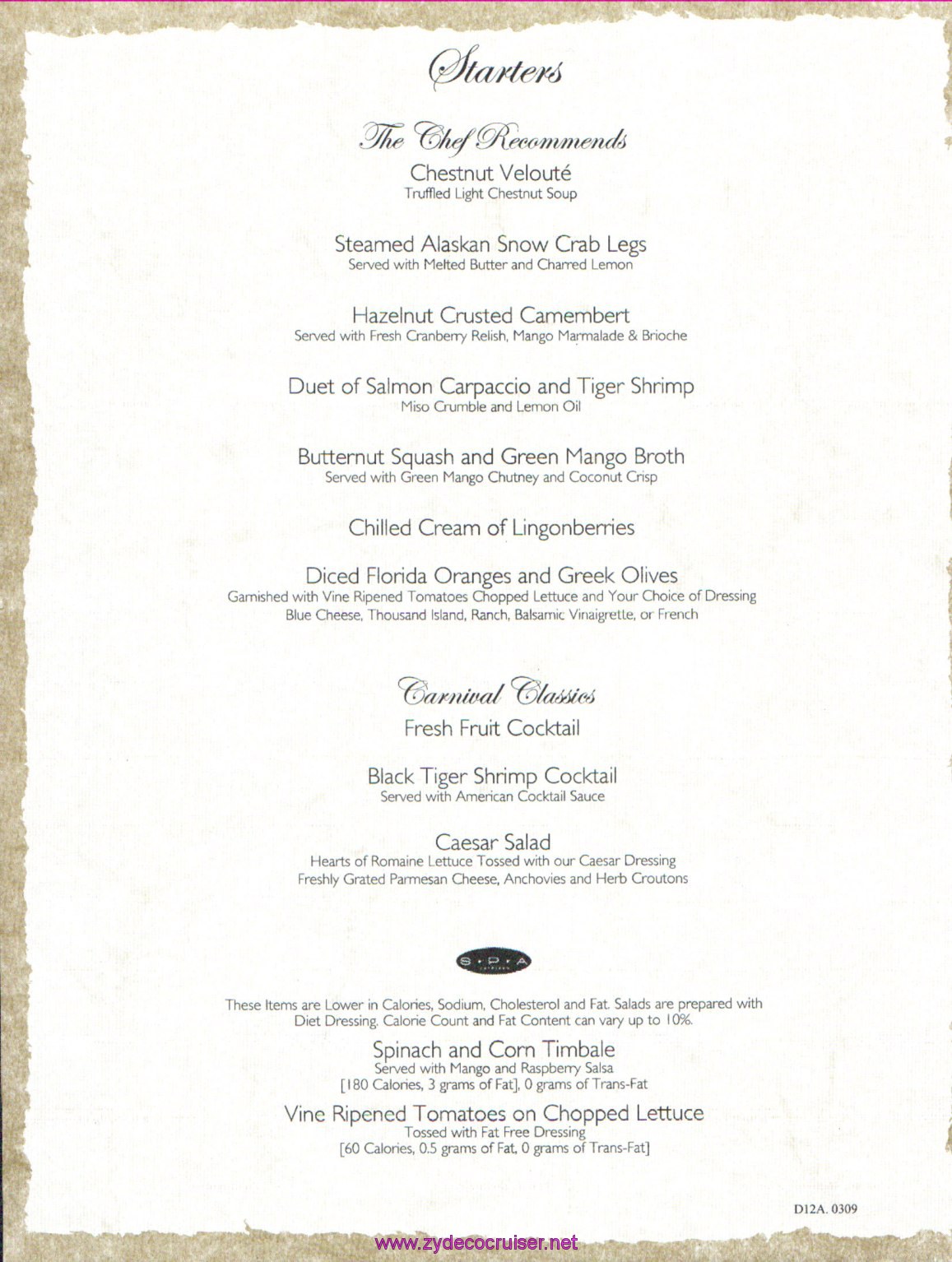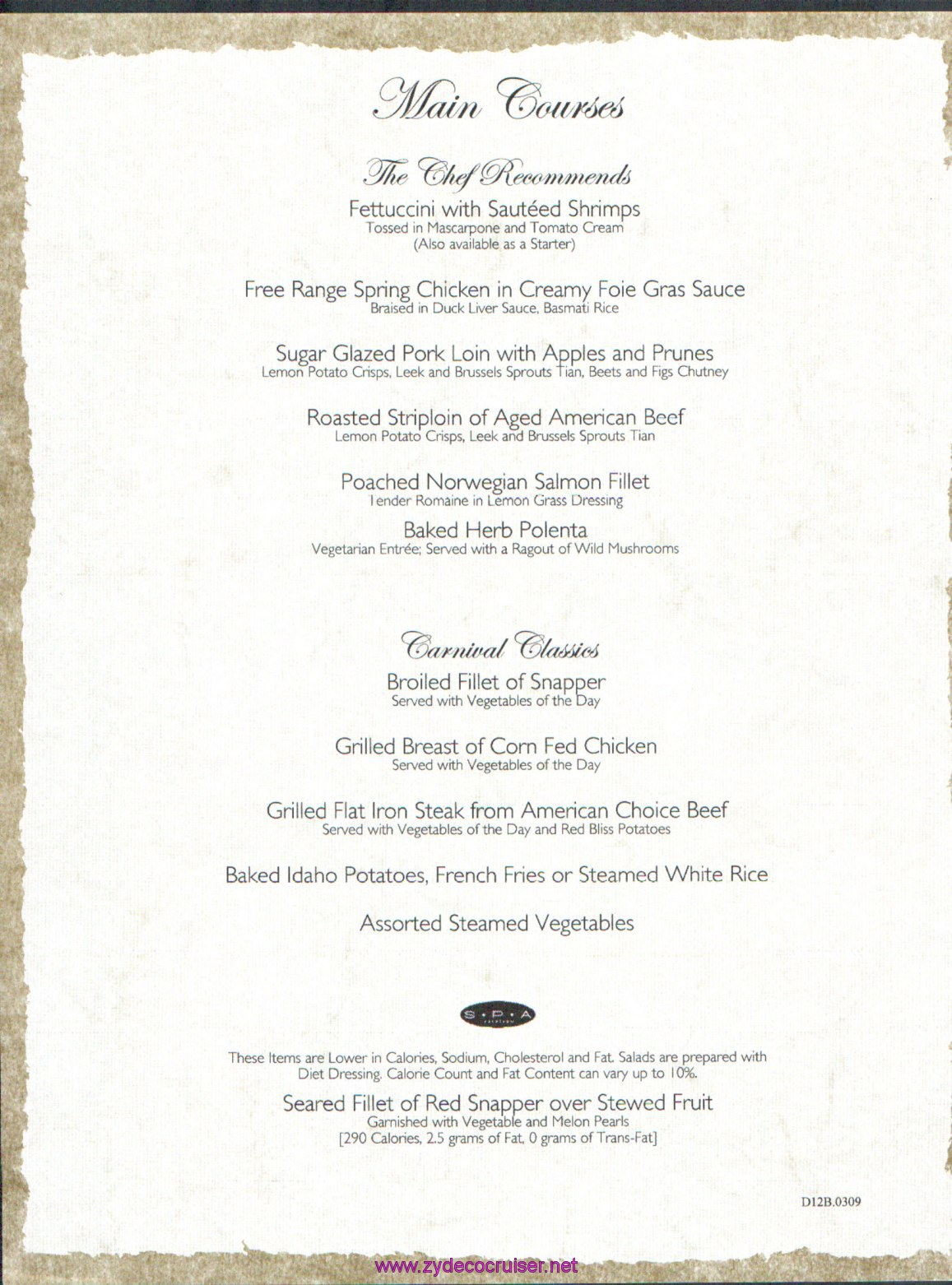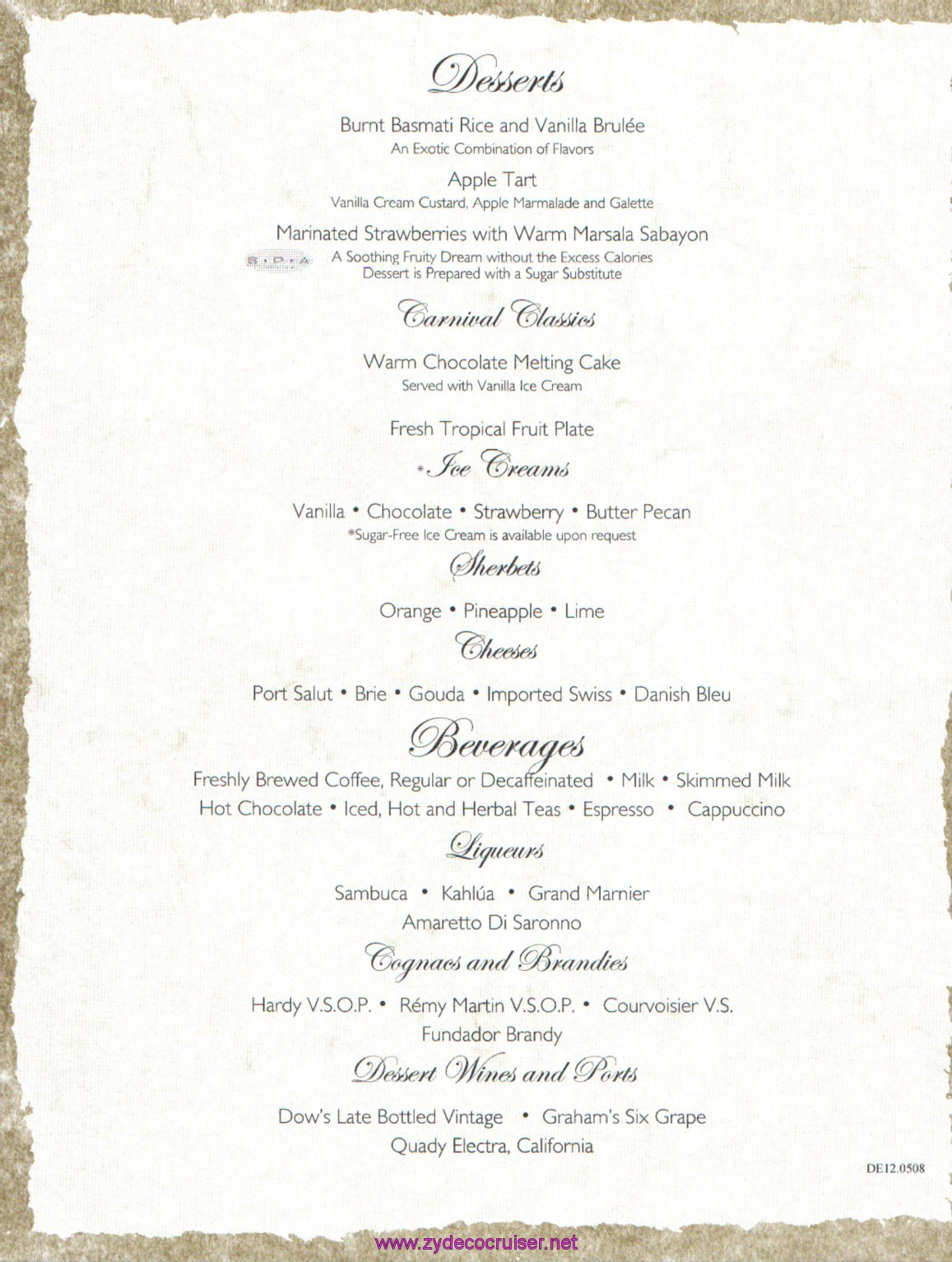 Steamed Alaskan Snow Crab Legs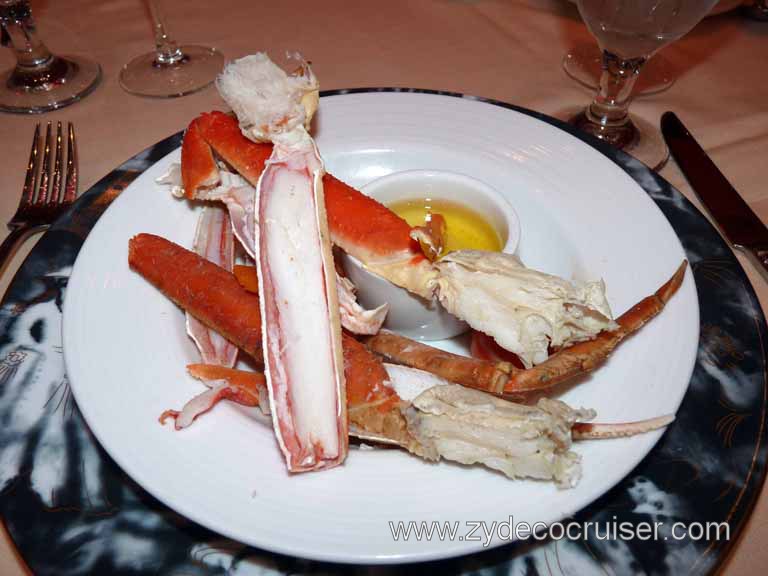 Hazelnut Crusted Camembert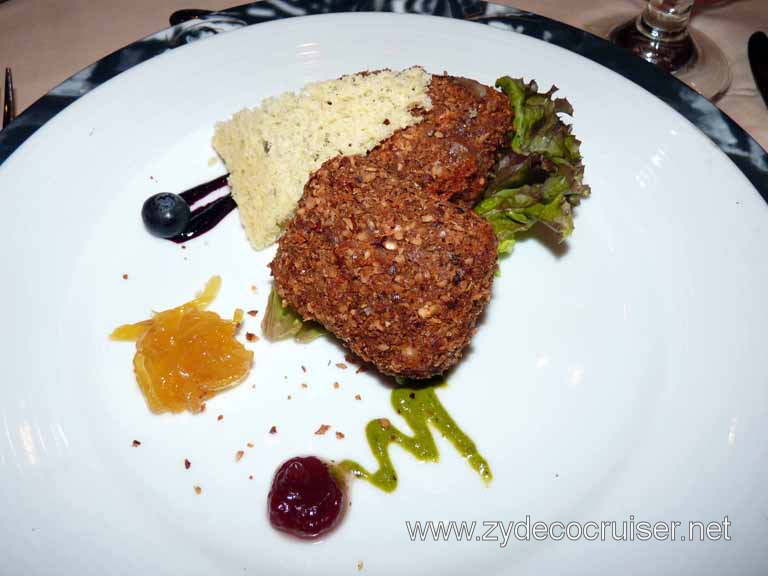 Chilled Cream of Lingonberries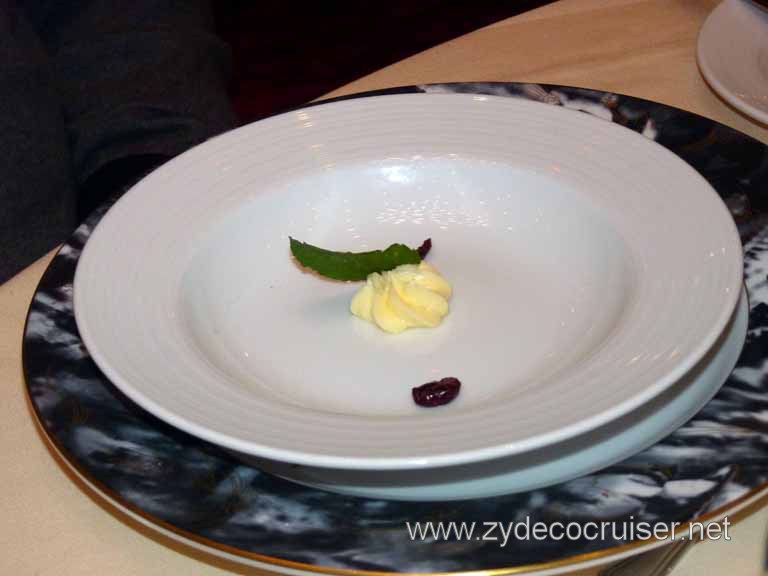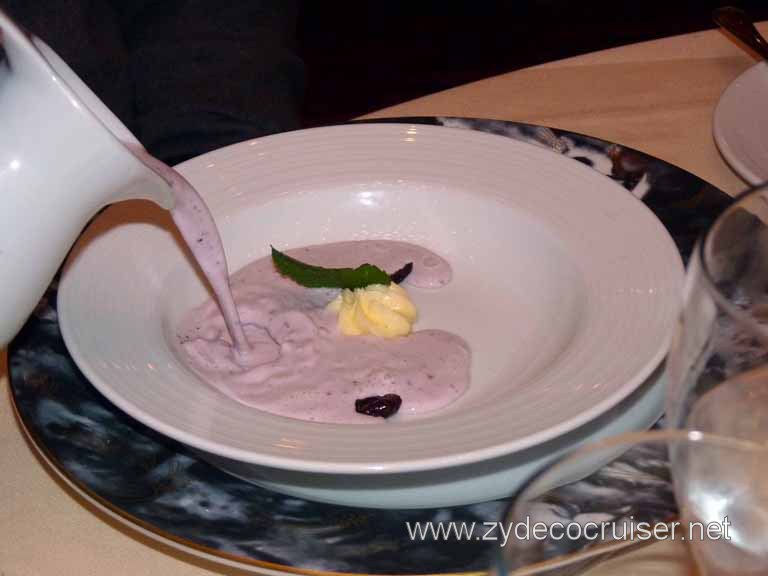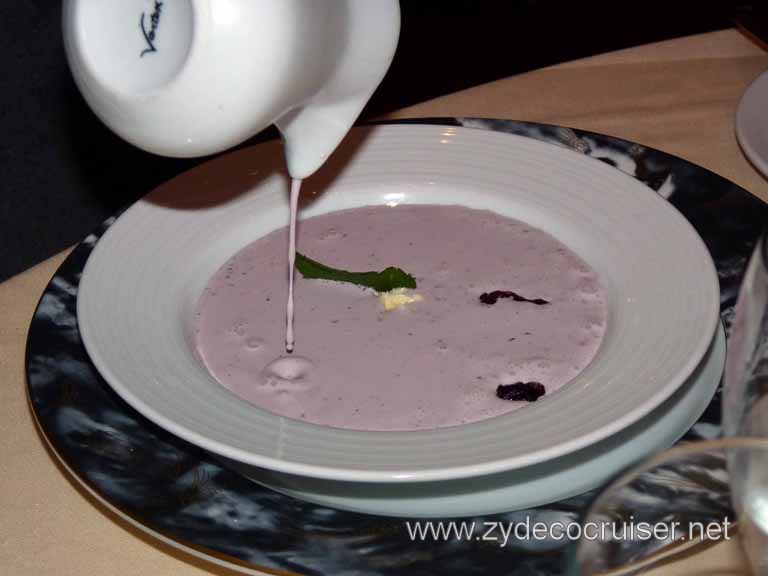 Diced Florida Oranges and Greek Olives (I'm still looking for a Greek one)
Roasted Striploin of Aged American Beef
Marinated Strawberries with Warm Marsala Sabayon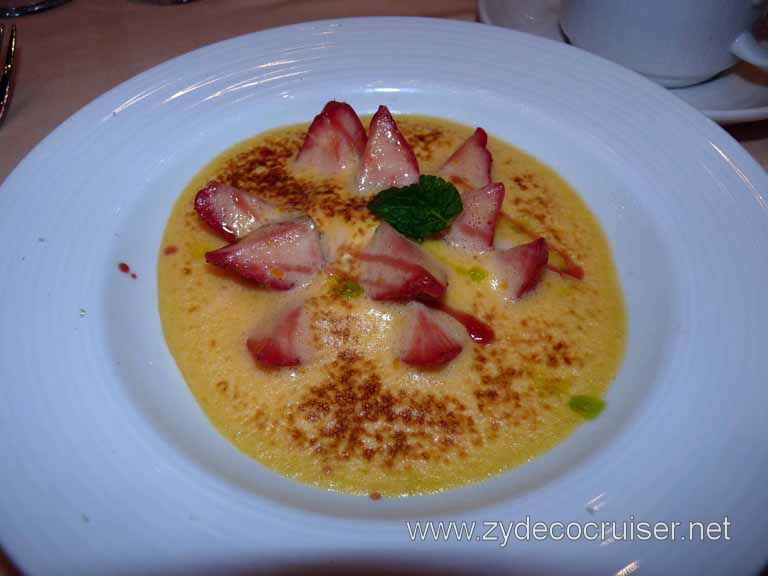 -----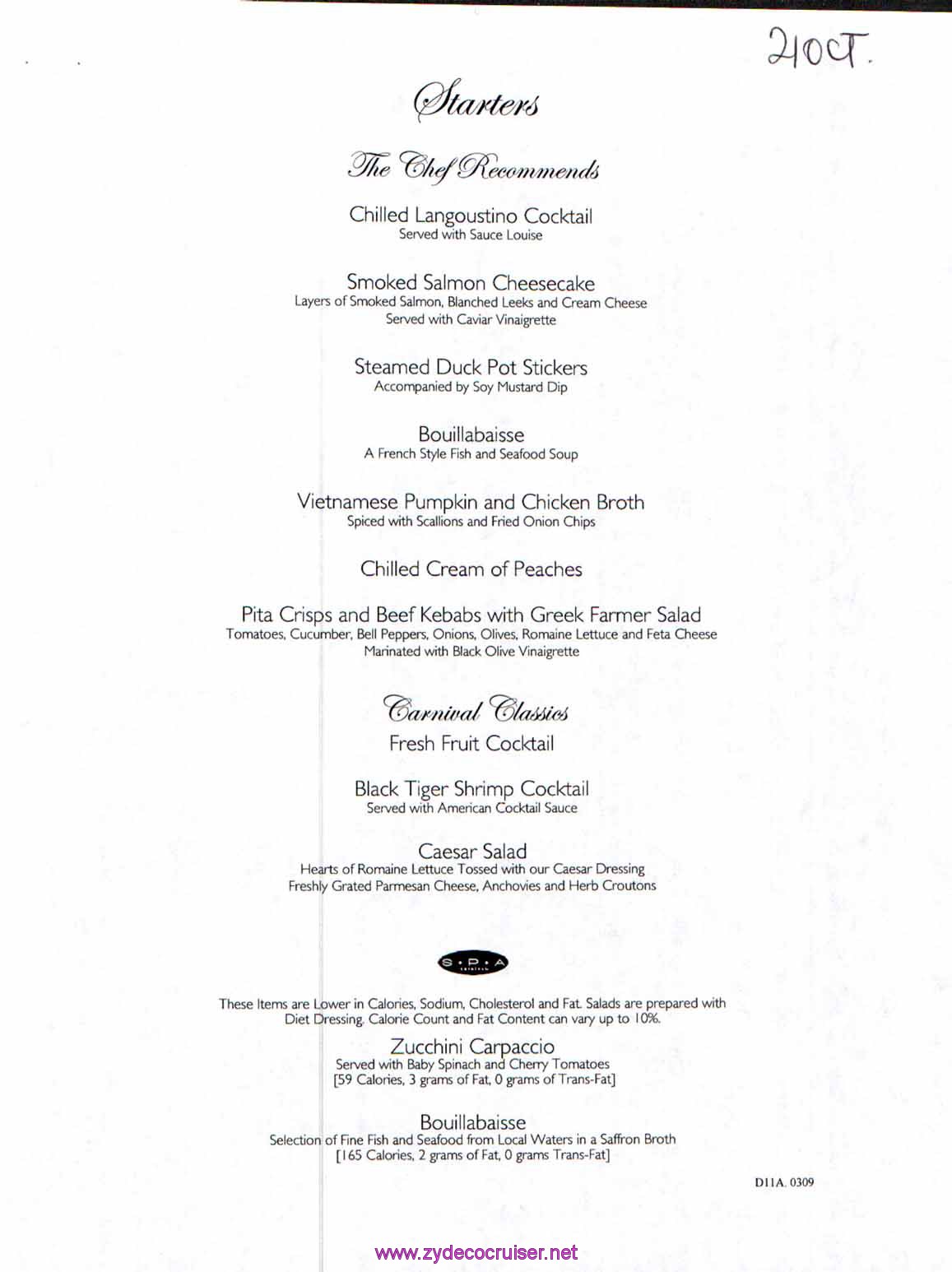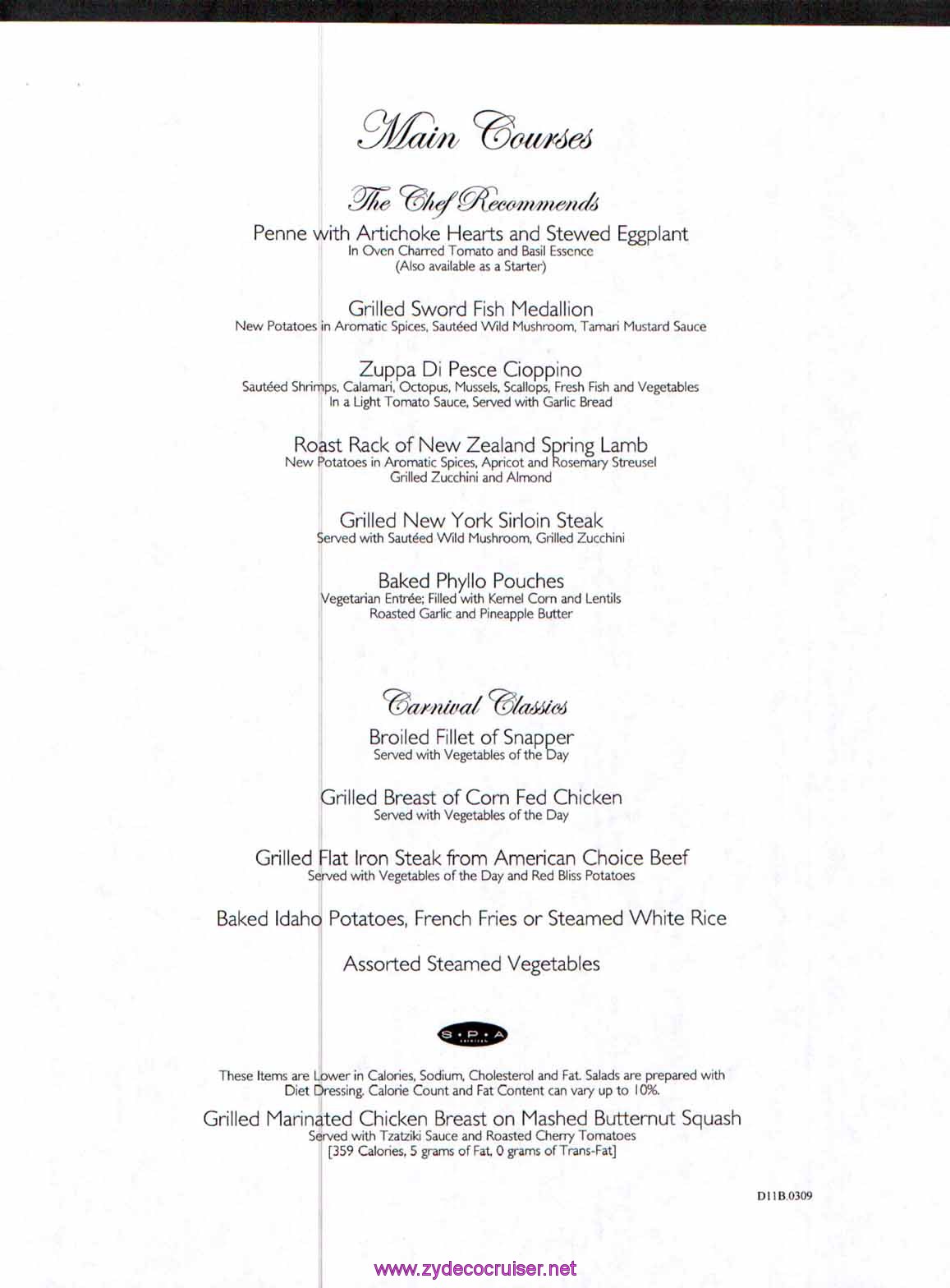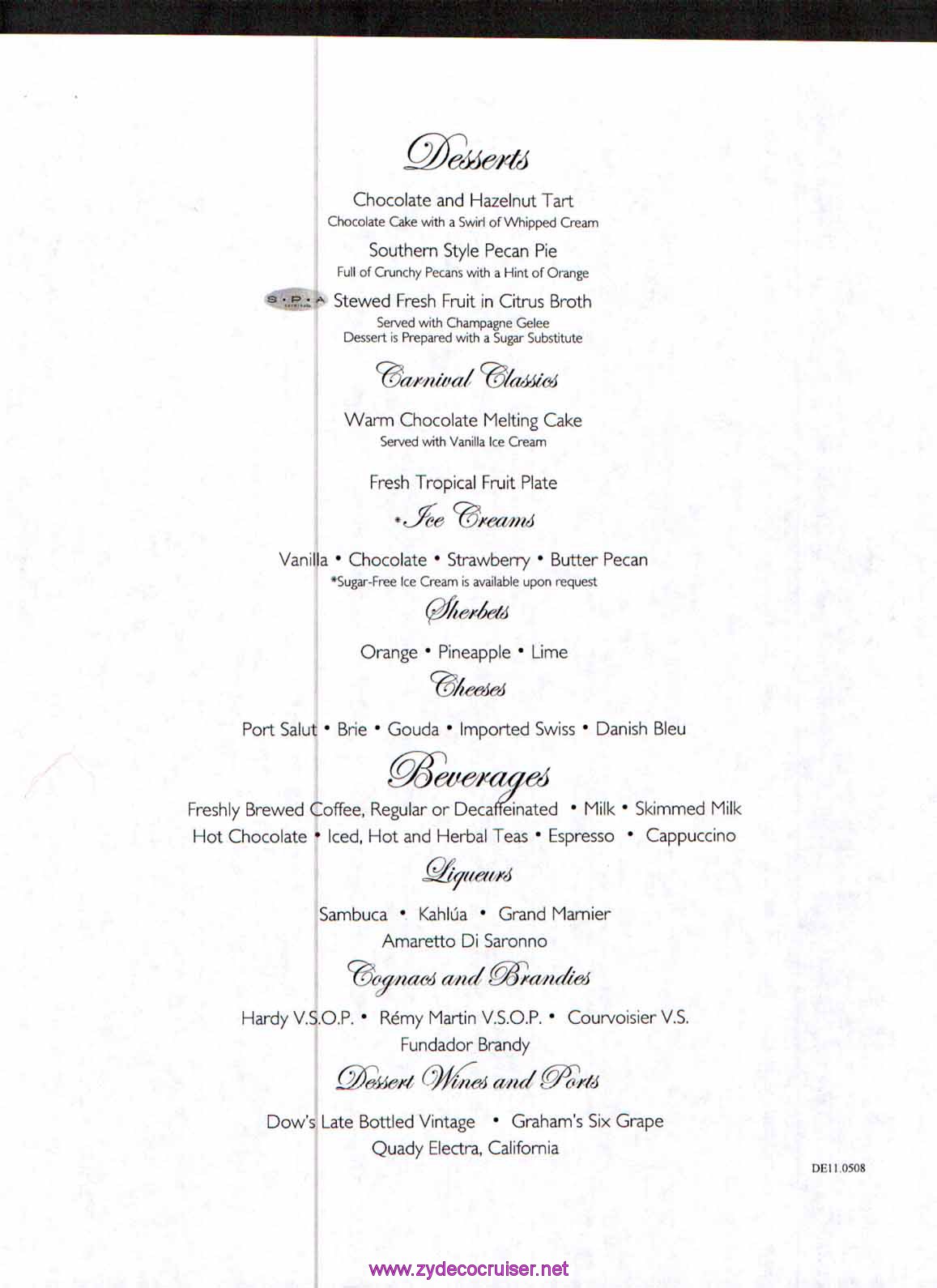 Vietnamese Pumpkin and Chicken Broth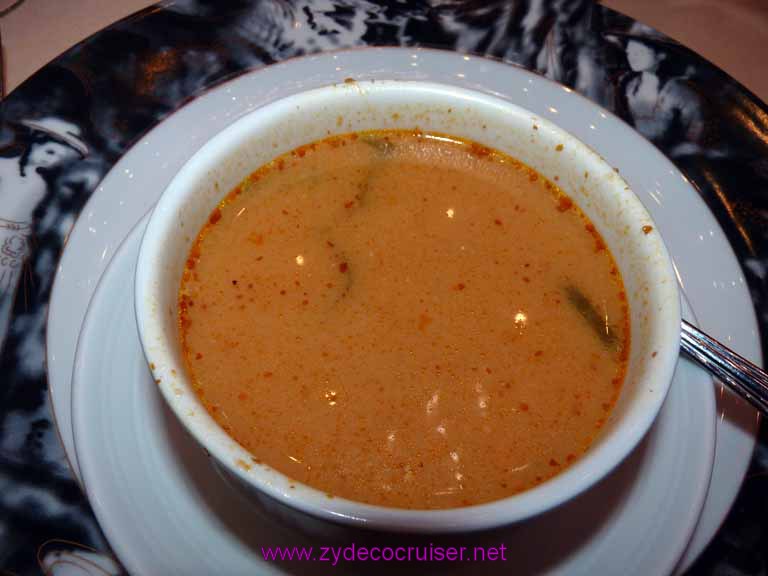 Pita Crisps and Beef Kabobs with Greek Farmer Salad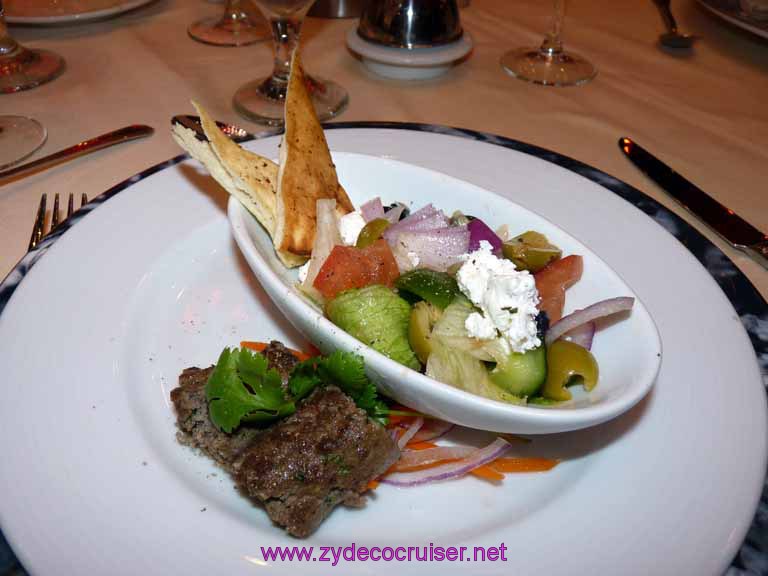 We had a treat tonight. The chef had picked up some fresh Hake in Malaga and prepared some for us! It was yummo!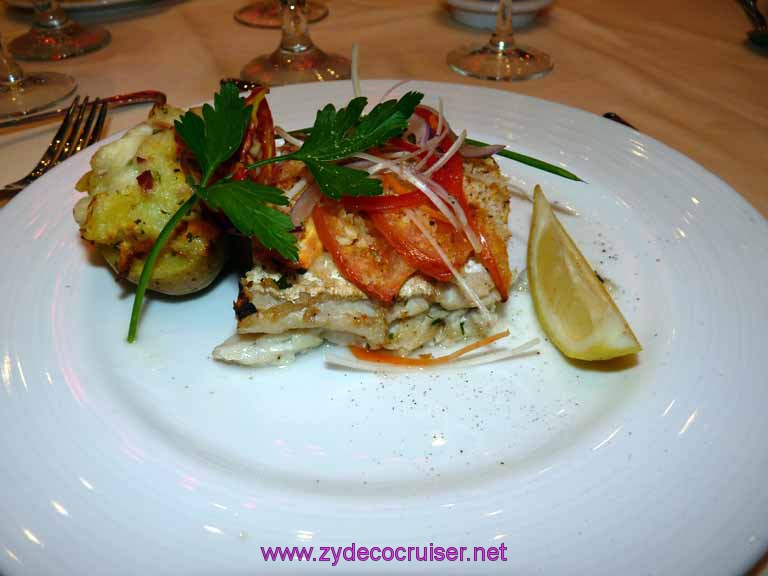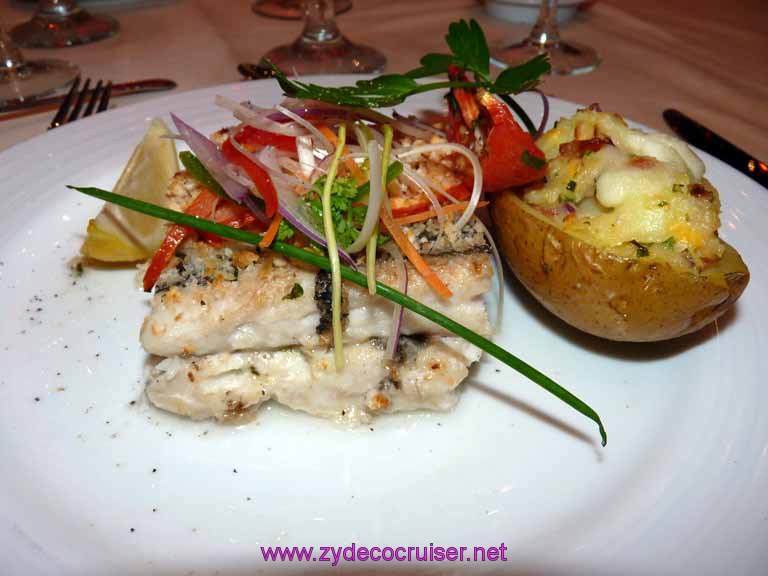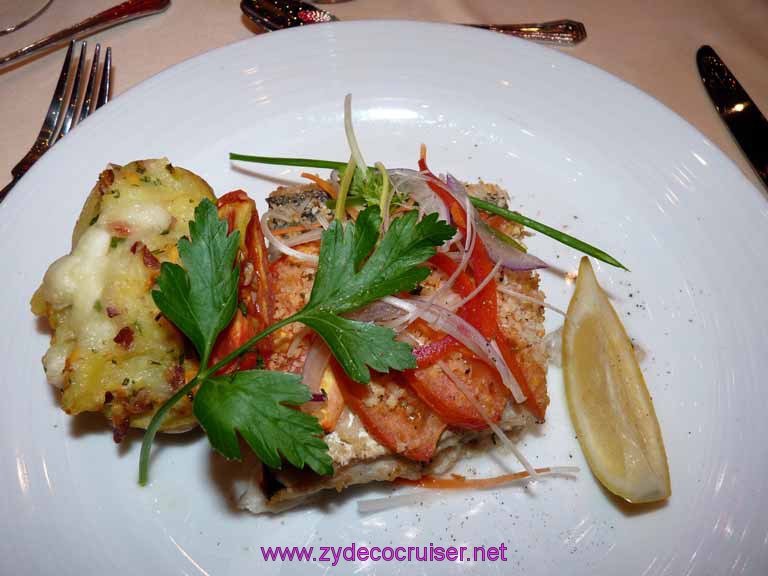 Southern (cough) style Pecan Pie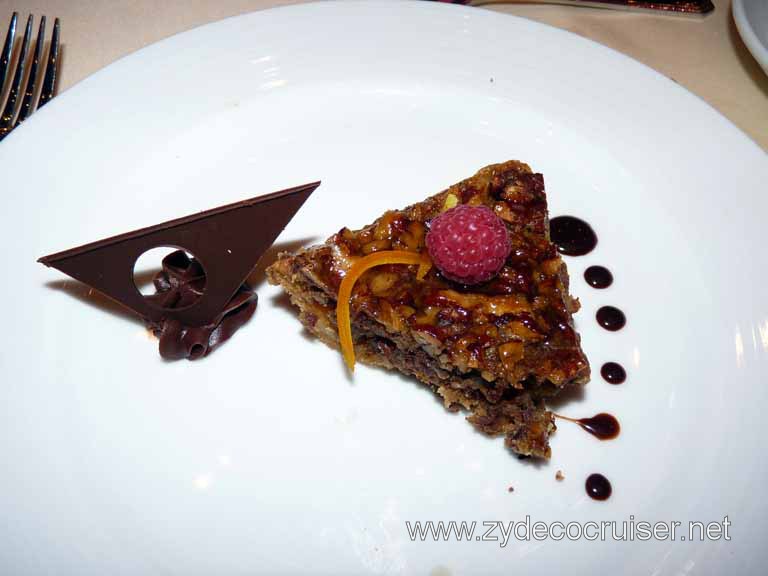 --------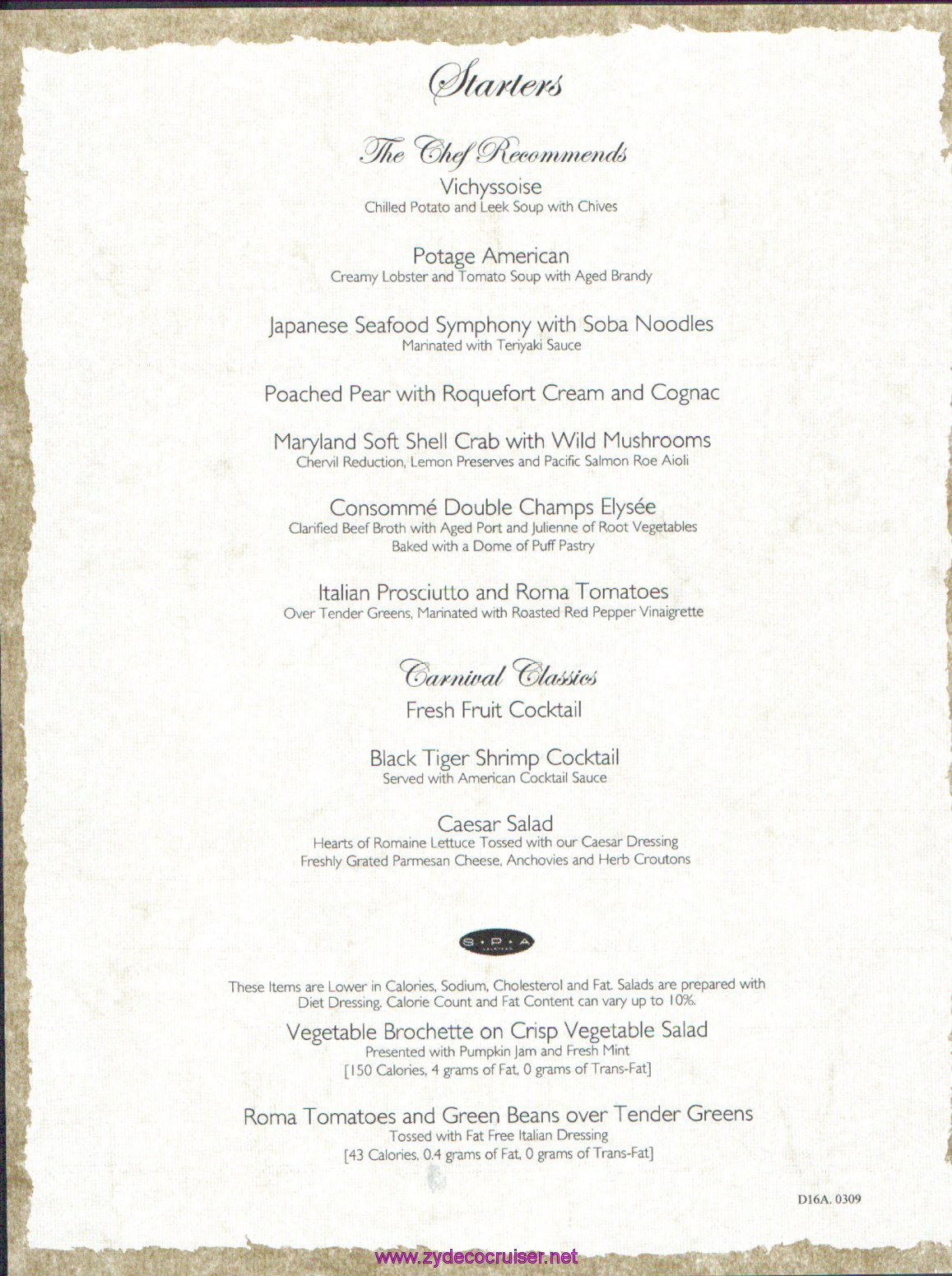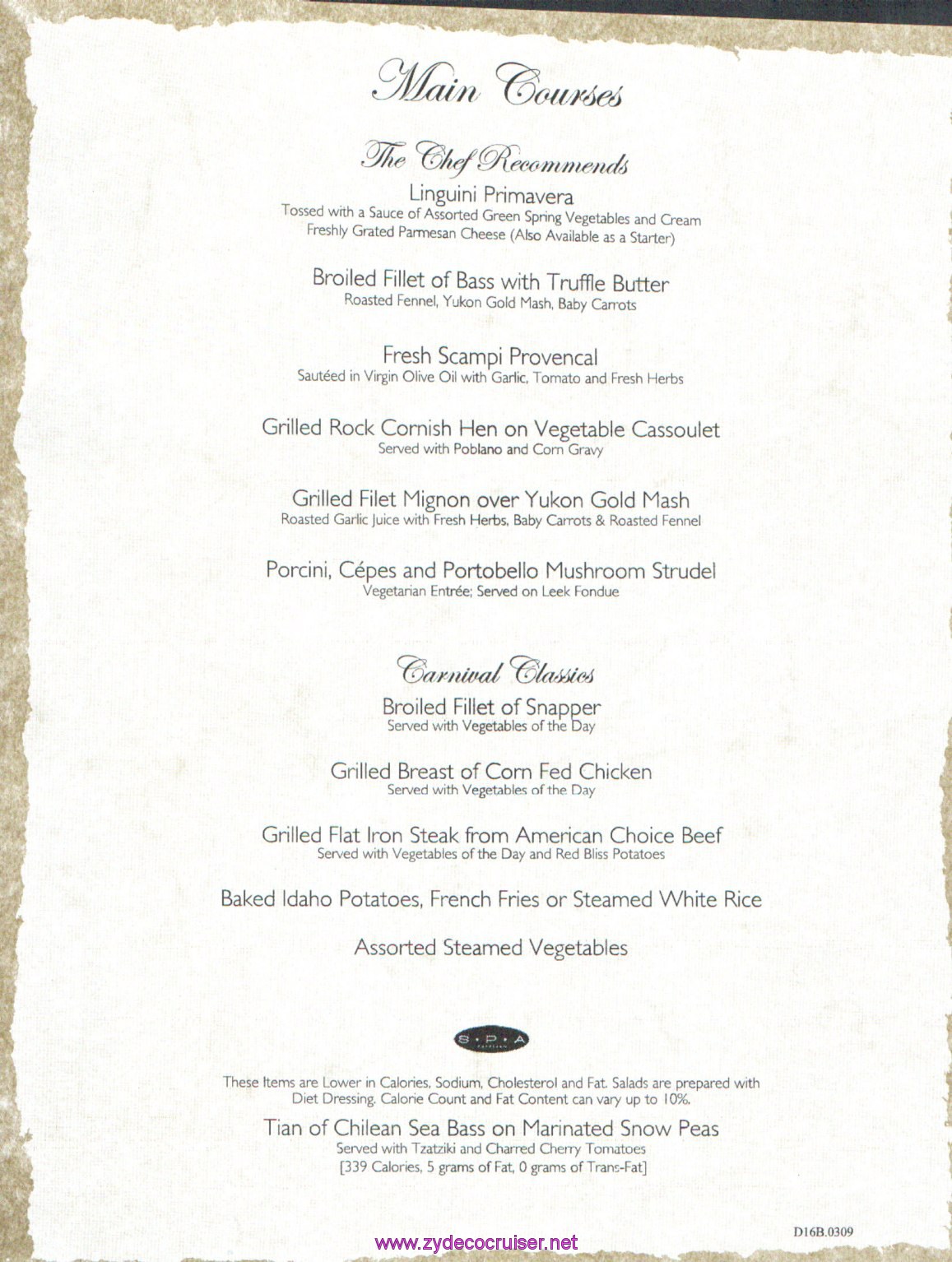 I still don't understand why we didn't use this dessert menu, but oh well...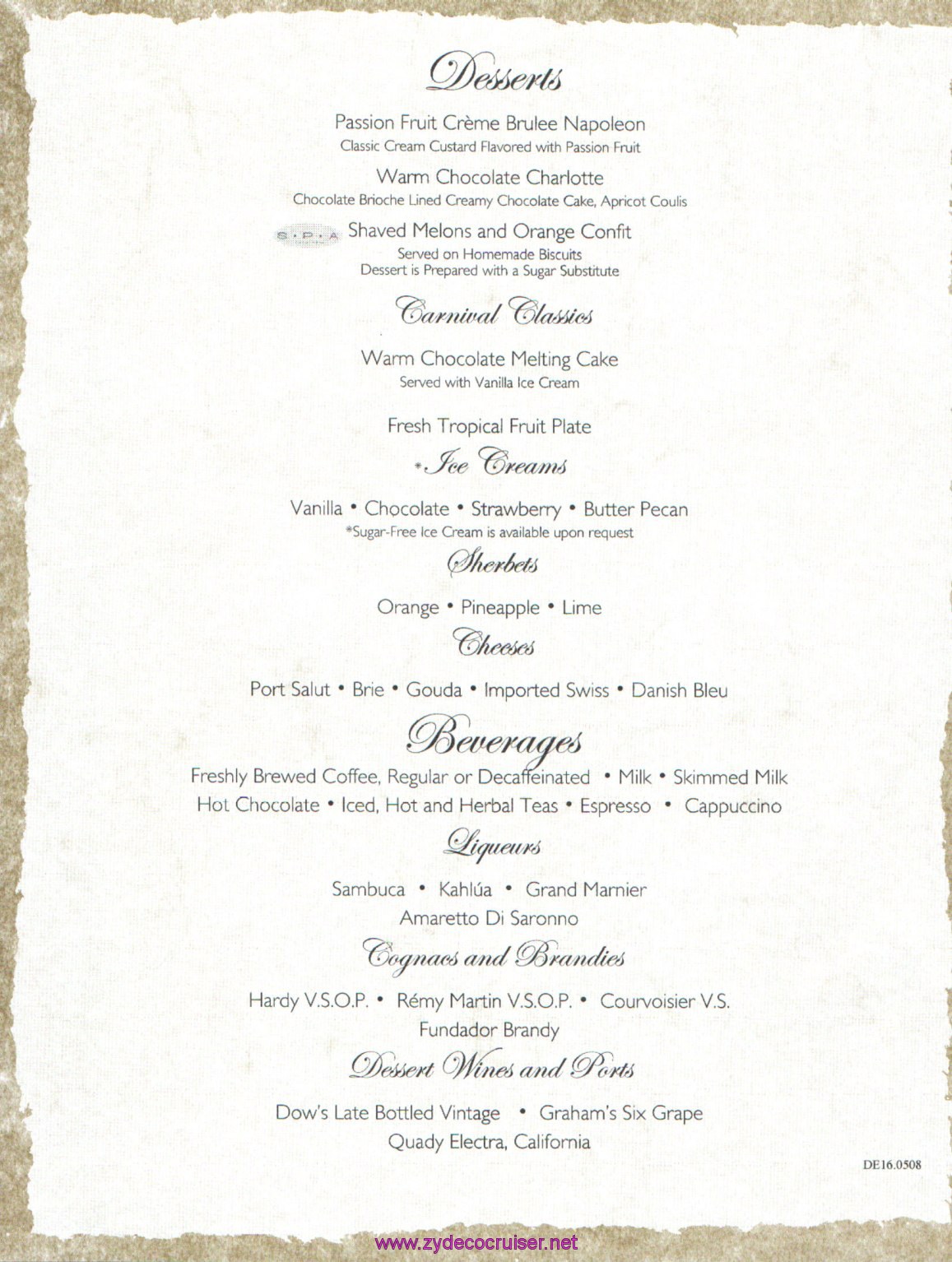 we used this one instead...
Consommé Double Champs Elysee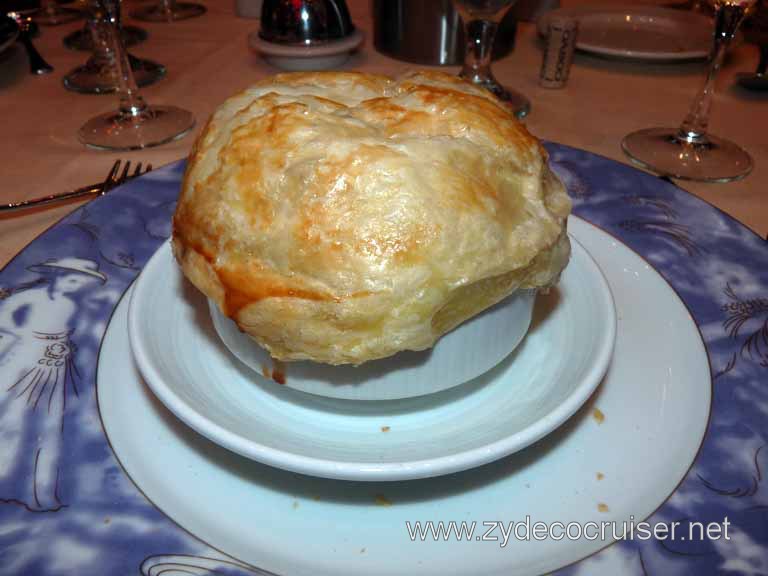 Maryland Softshell Crab with Wild Mushrooms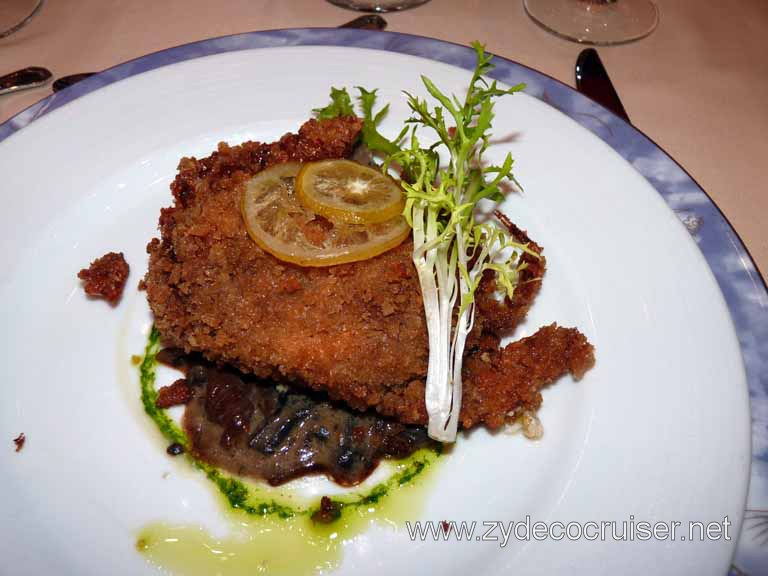 Italian Prosciutto and Roma Tomatoes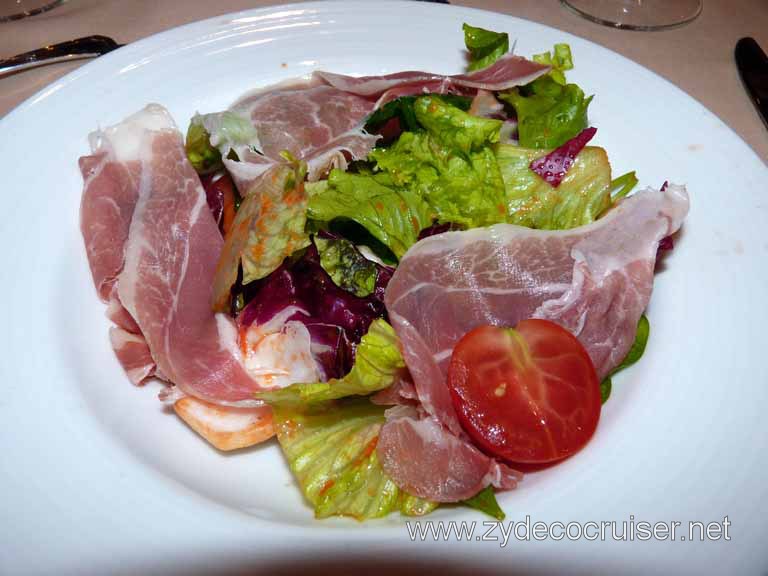 Fresh Scampi Provencal
Fresh Tropical Fruit Plate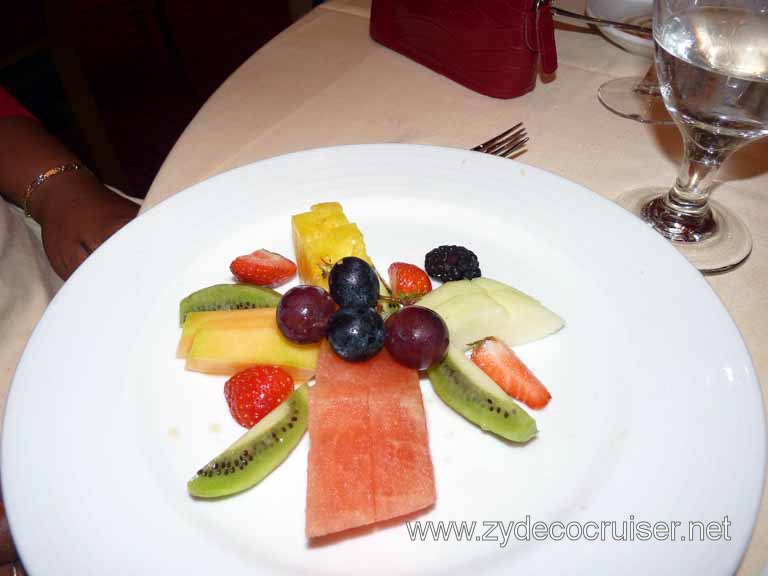 Turron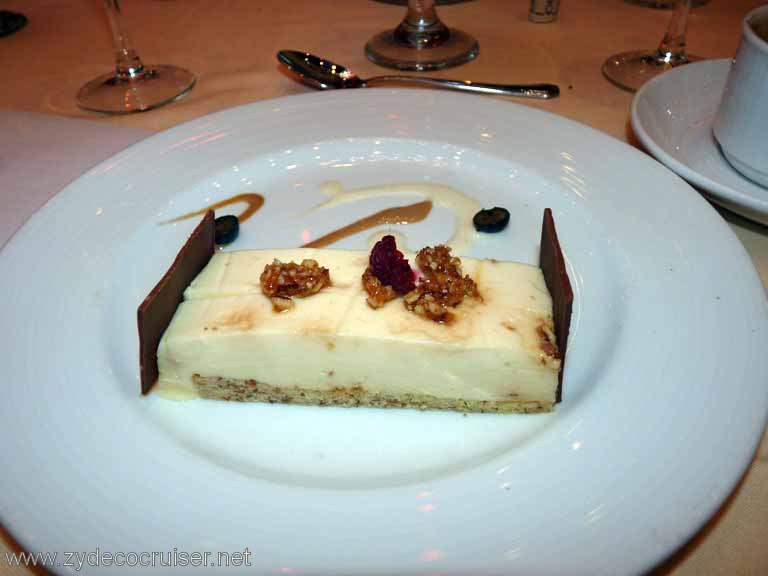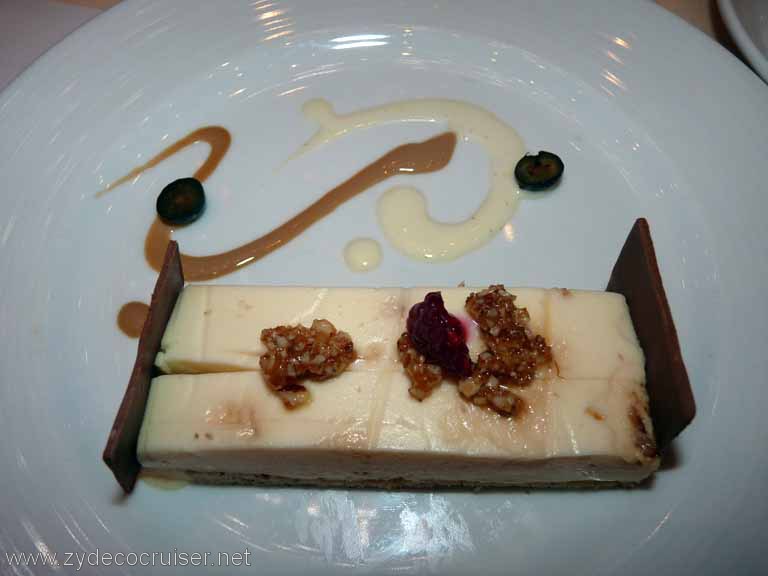 -------
Steamed Maine Muscles in a White Wine and Pernod Broth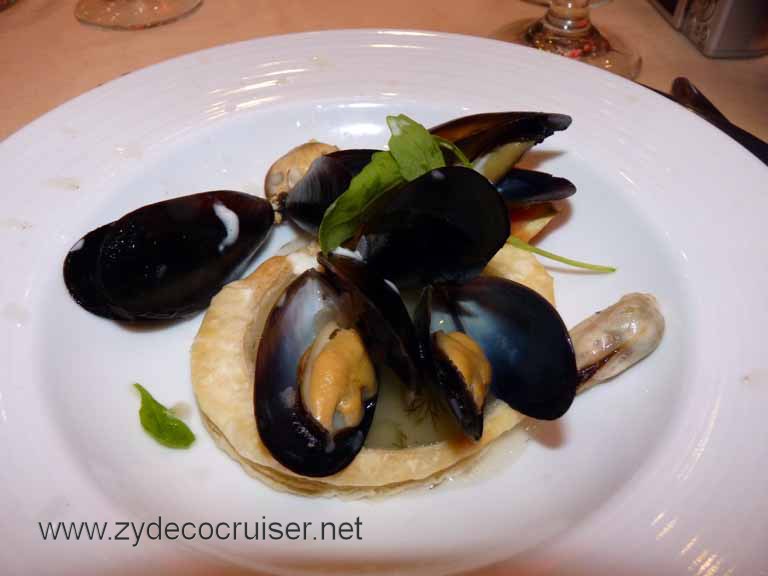 Thai Shrimp Soup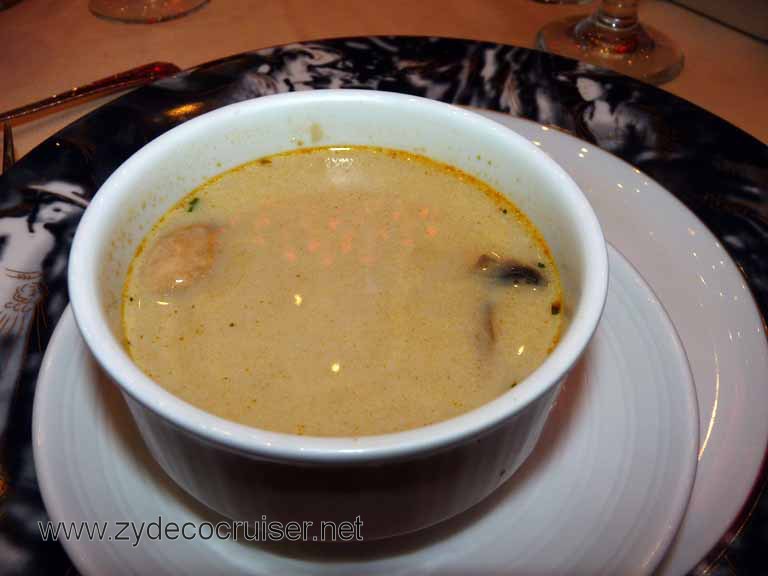 Whole Dover Sole Meuniere (no way it was whole, but that was a bonus)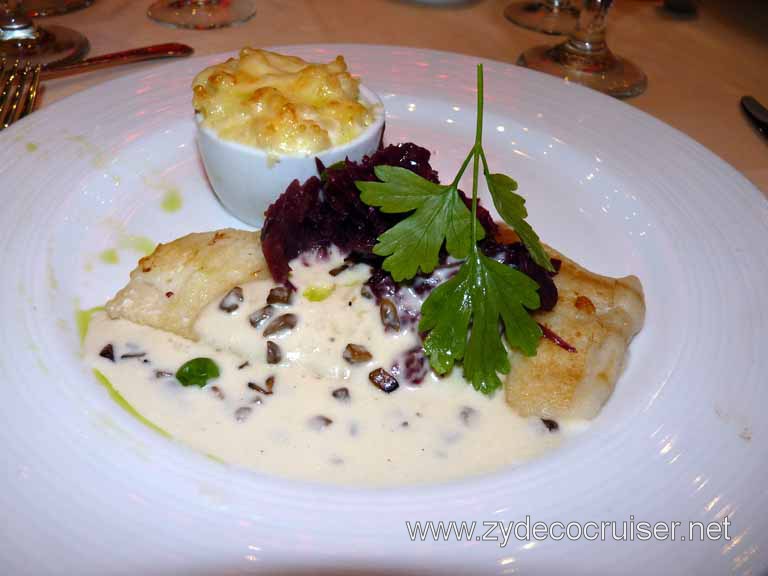 Broiled Center Cut Pork Chop with Mexican Mole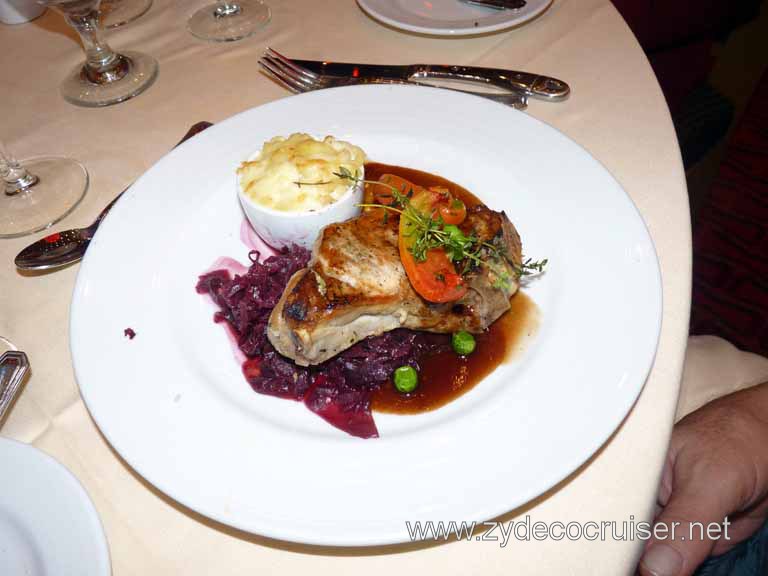 Some more of the Chef special Hake fish - even though we were stuffed, it was still great.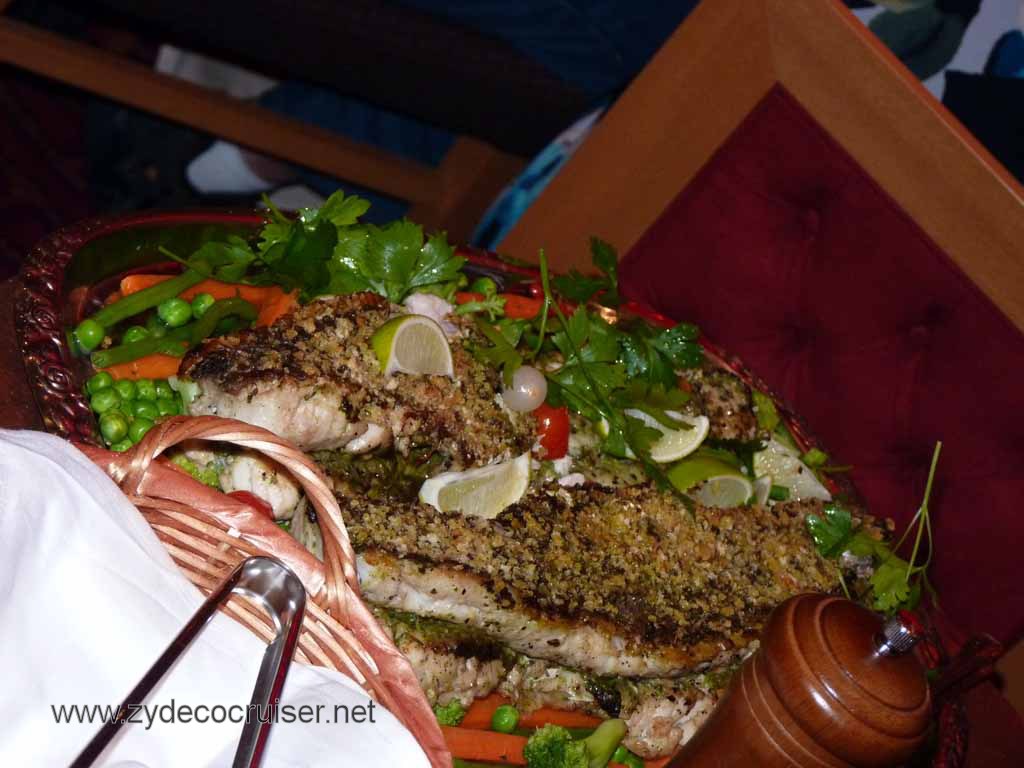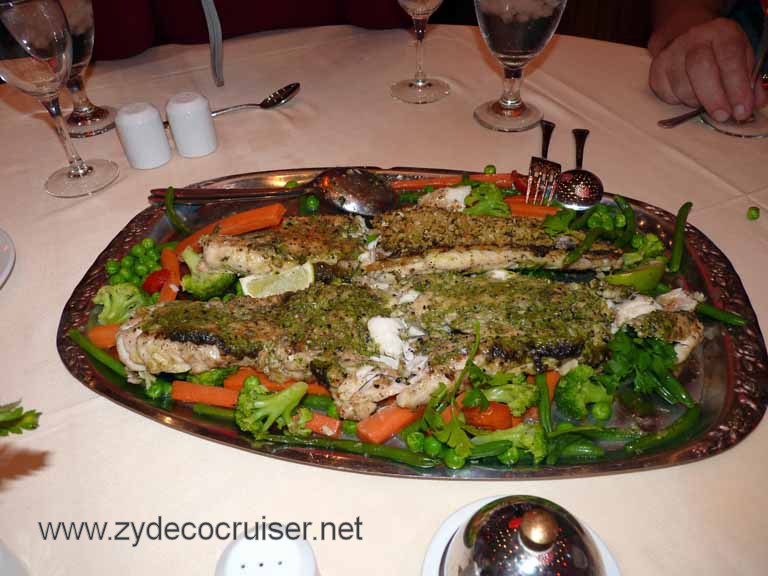 Butter Pecan Ice Cream (with a cherry on top!)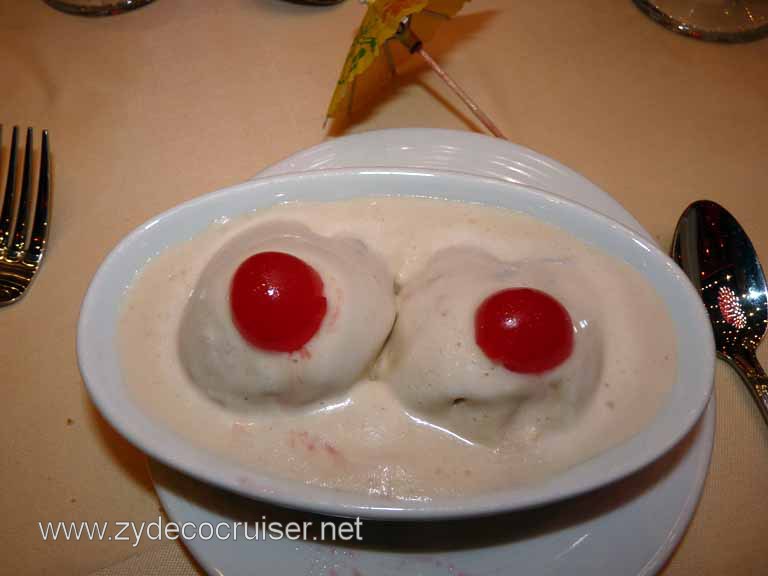 --------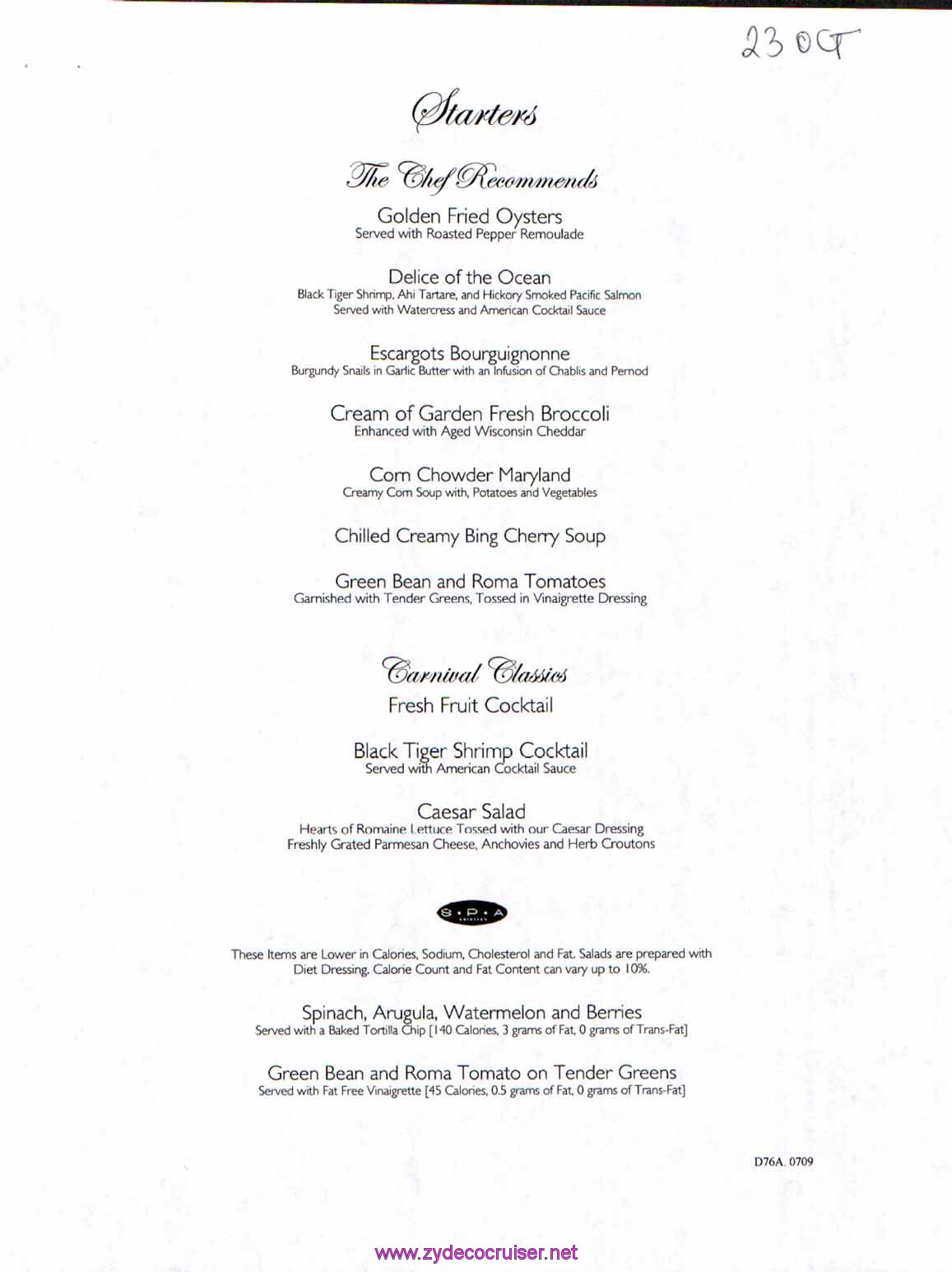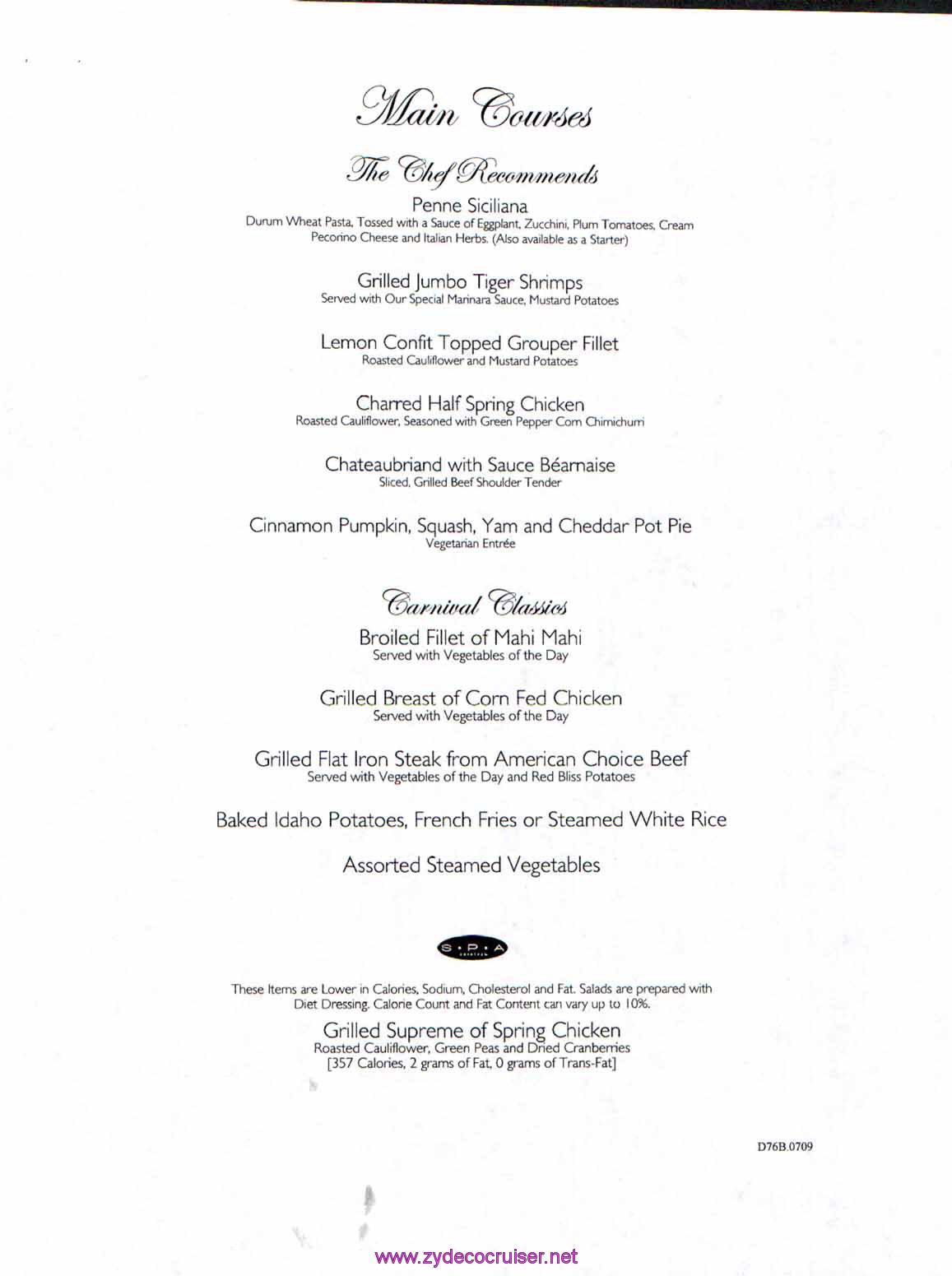 Some nice olives Elizabeth purchased in Tuscany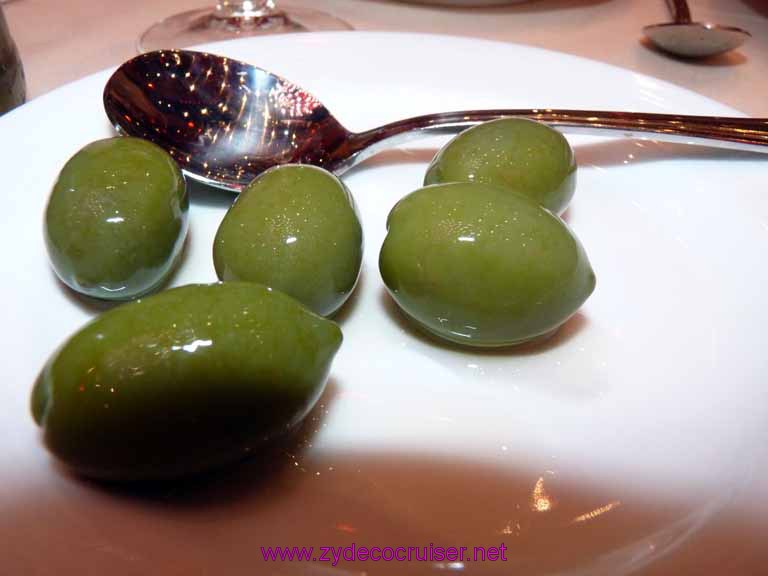 Golden Fried Oysters (x2)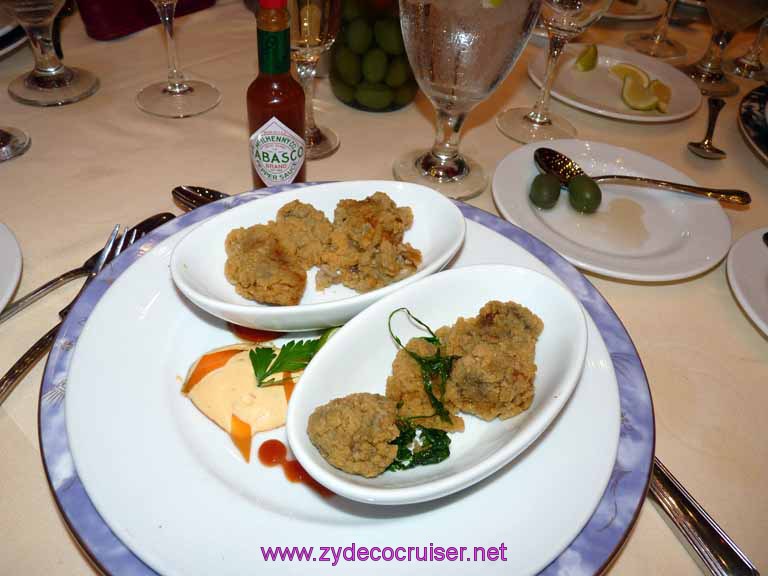 Escargot Bourguignonne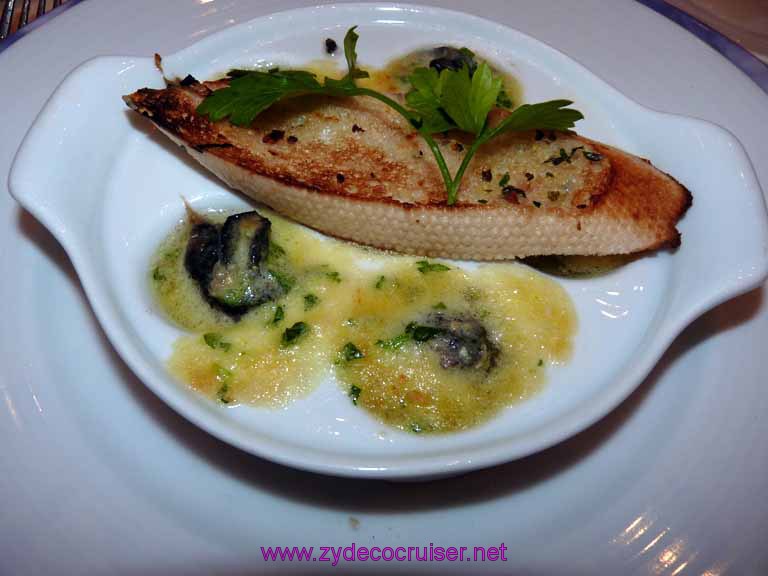 Chateaubriand with Sauce Béarnaise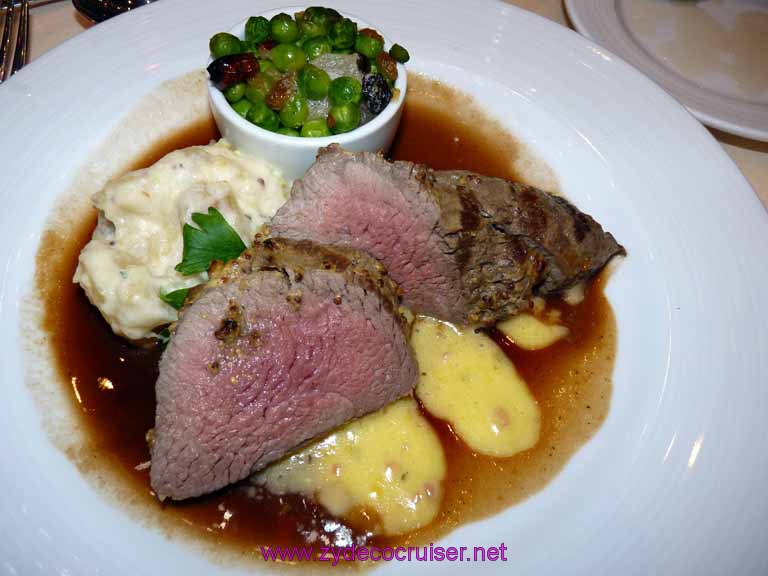 Warm Chocolate Melting Cake
------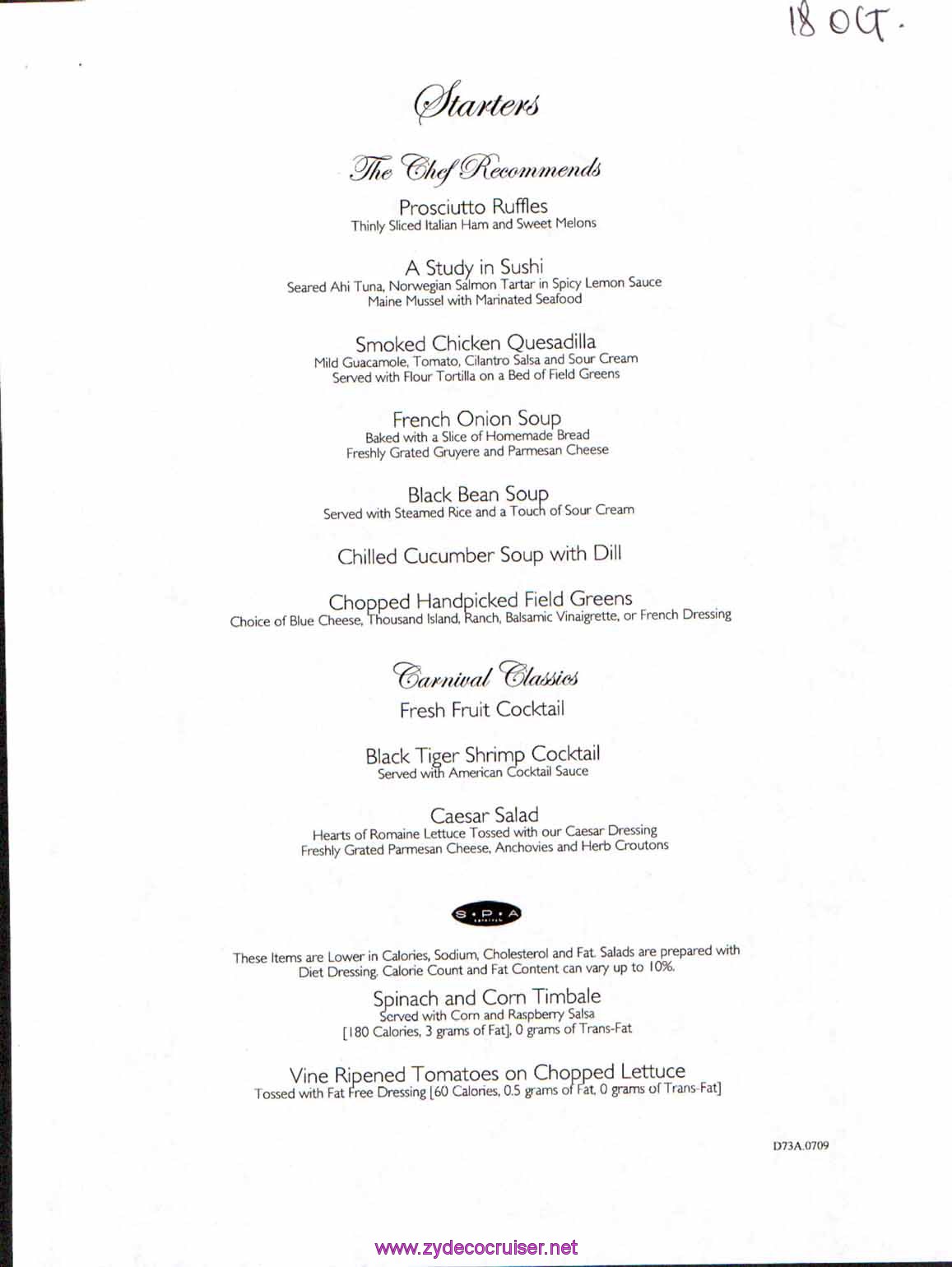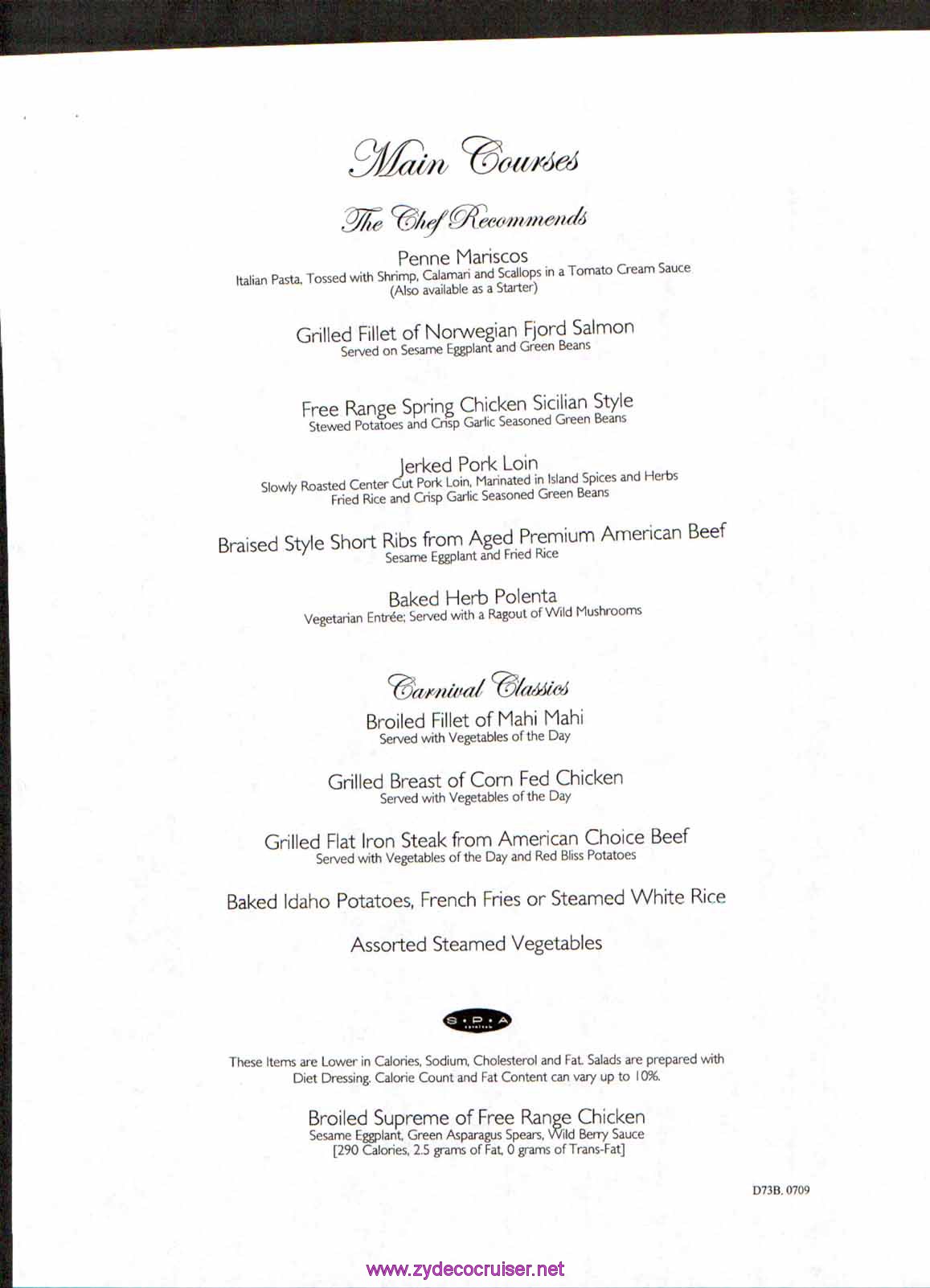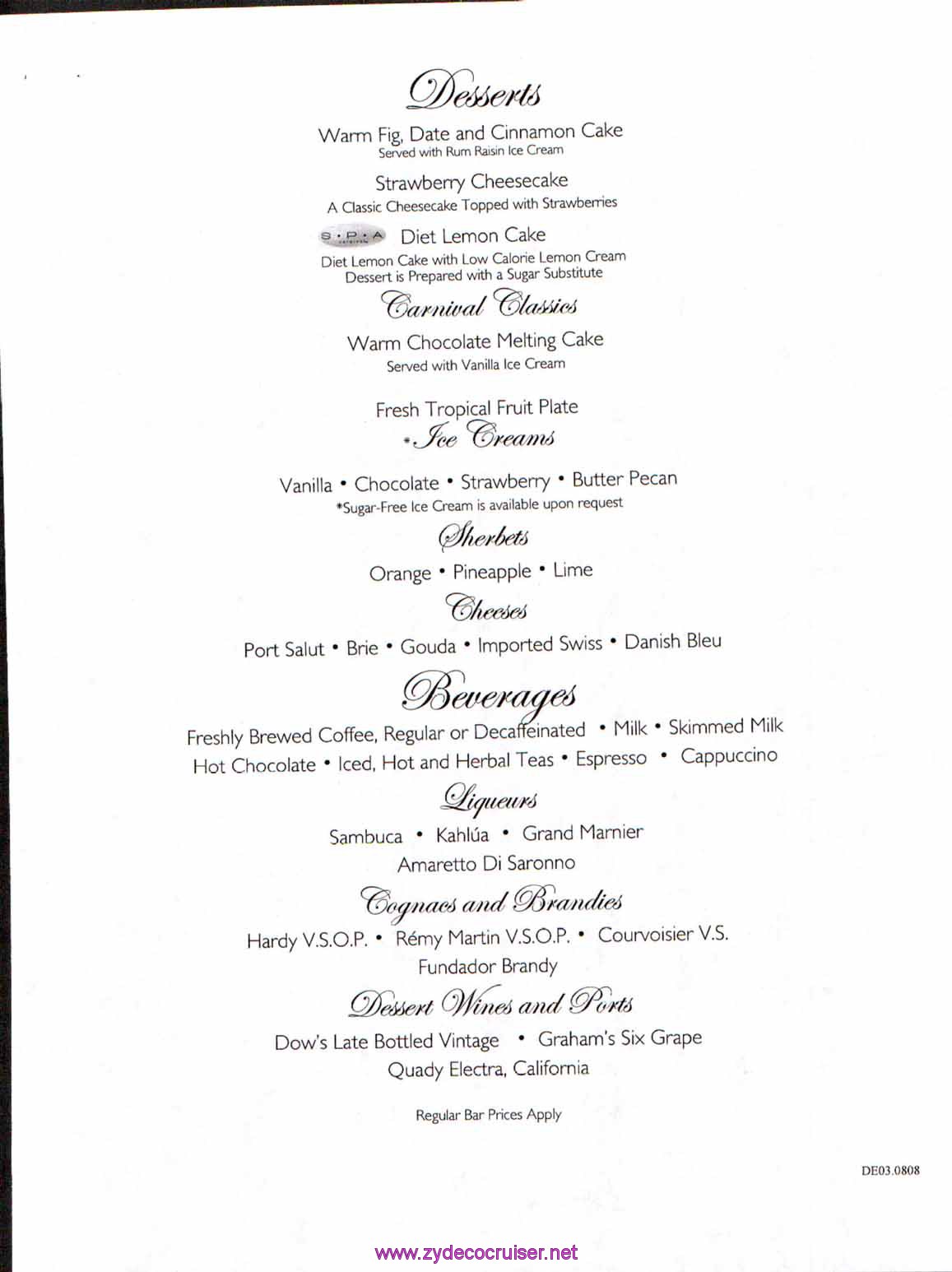 Whole wheat baguette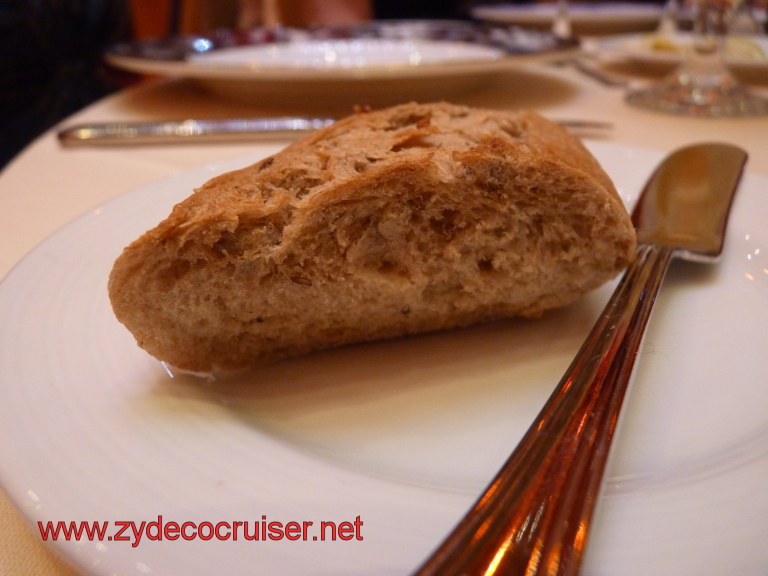 French Onion Soup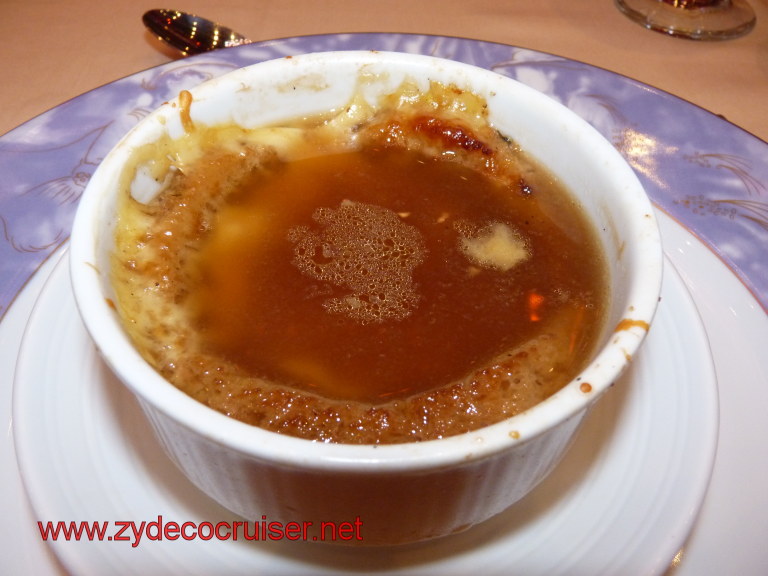 Some more of those nice Tuscan olives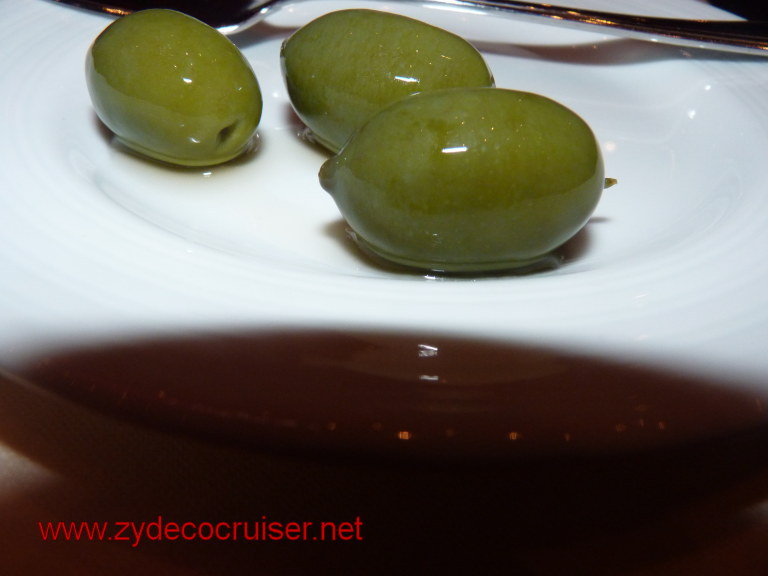 Prosciutto Ruffles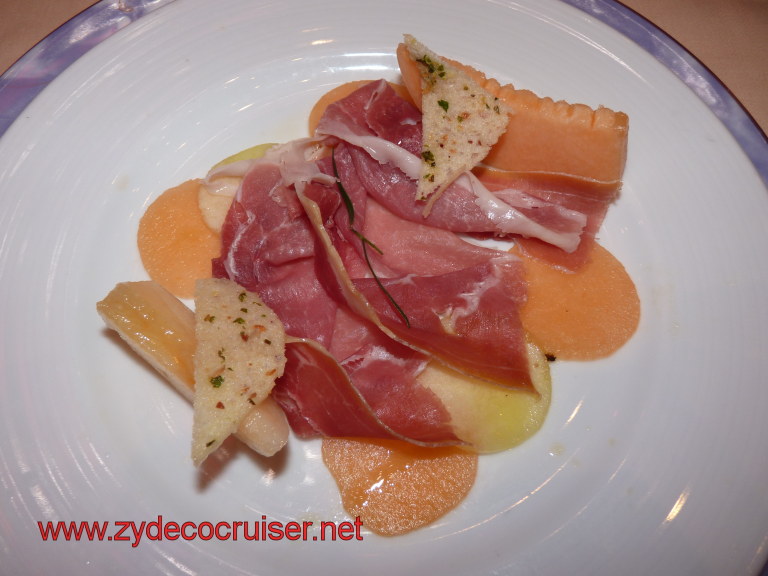 Vine Ripened Tomatoes of Chopped Lettuce
Braised Style Short Ribs from Aged Premium American Beef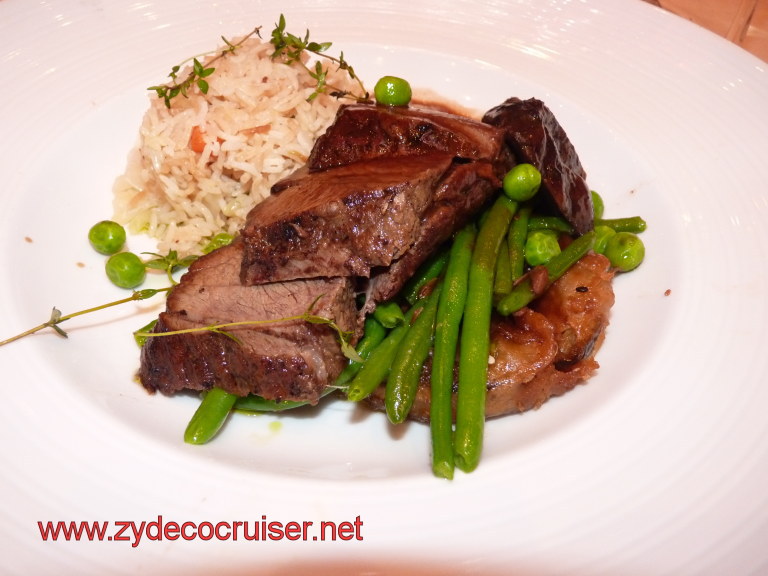 Strawberry Cheesecake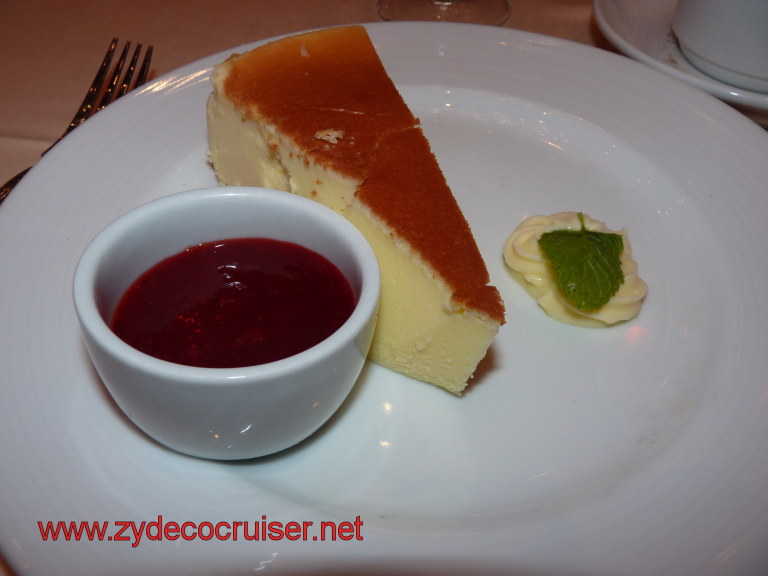 ------------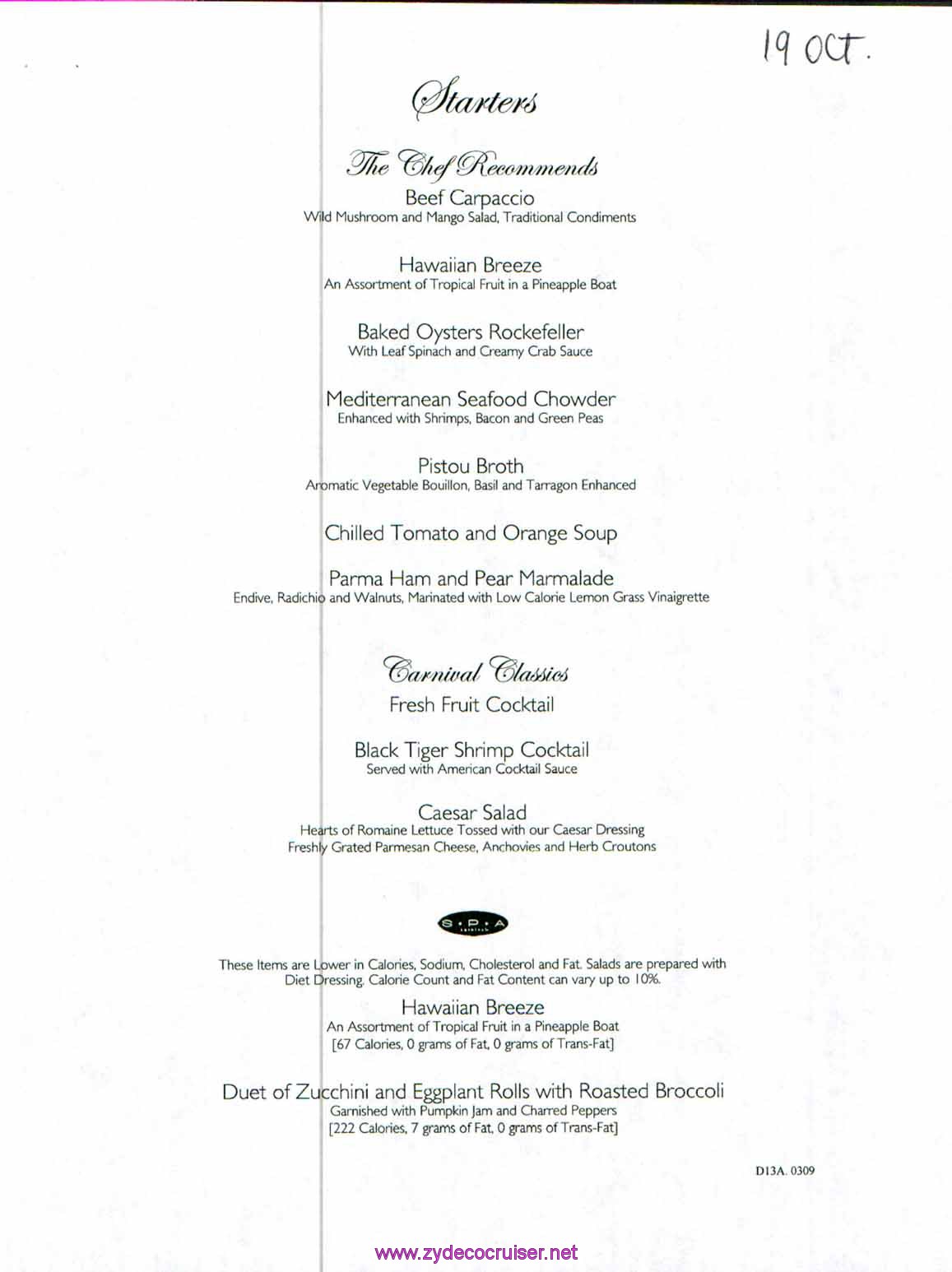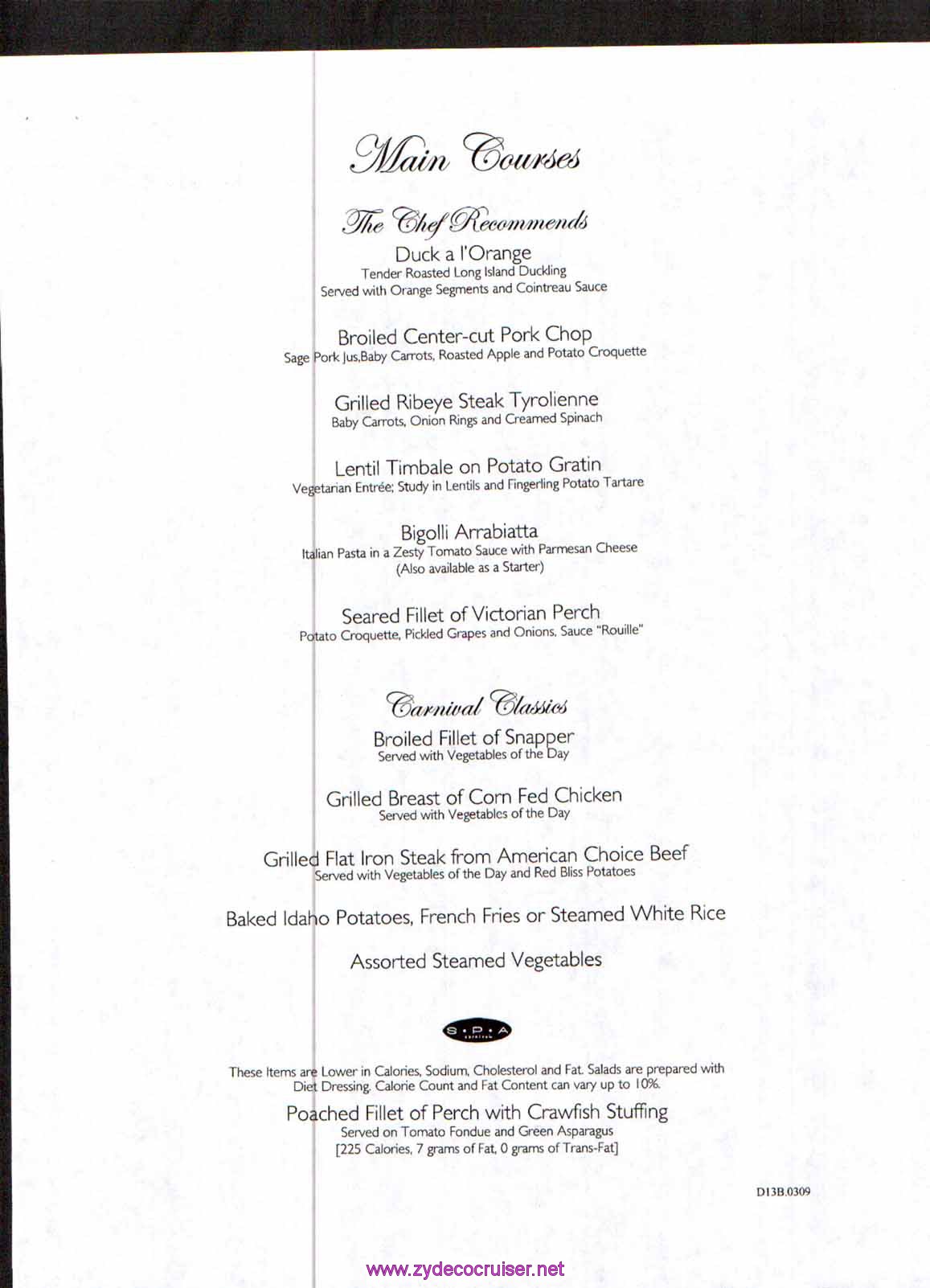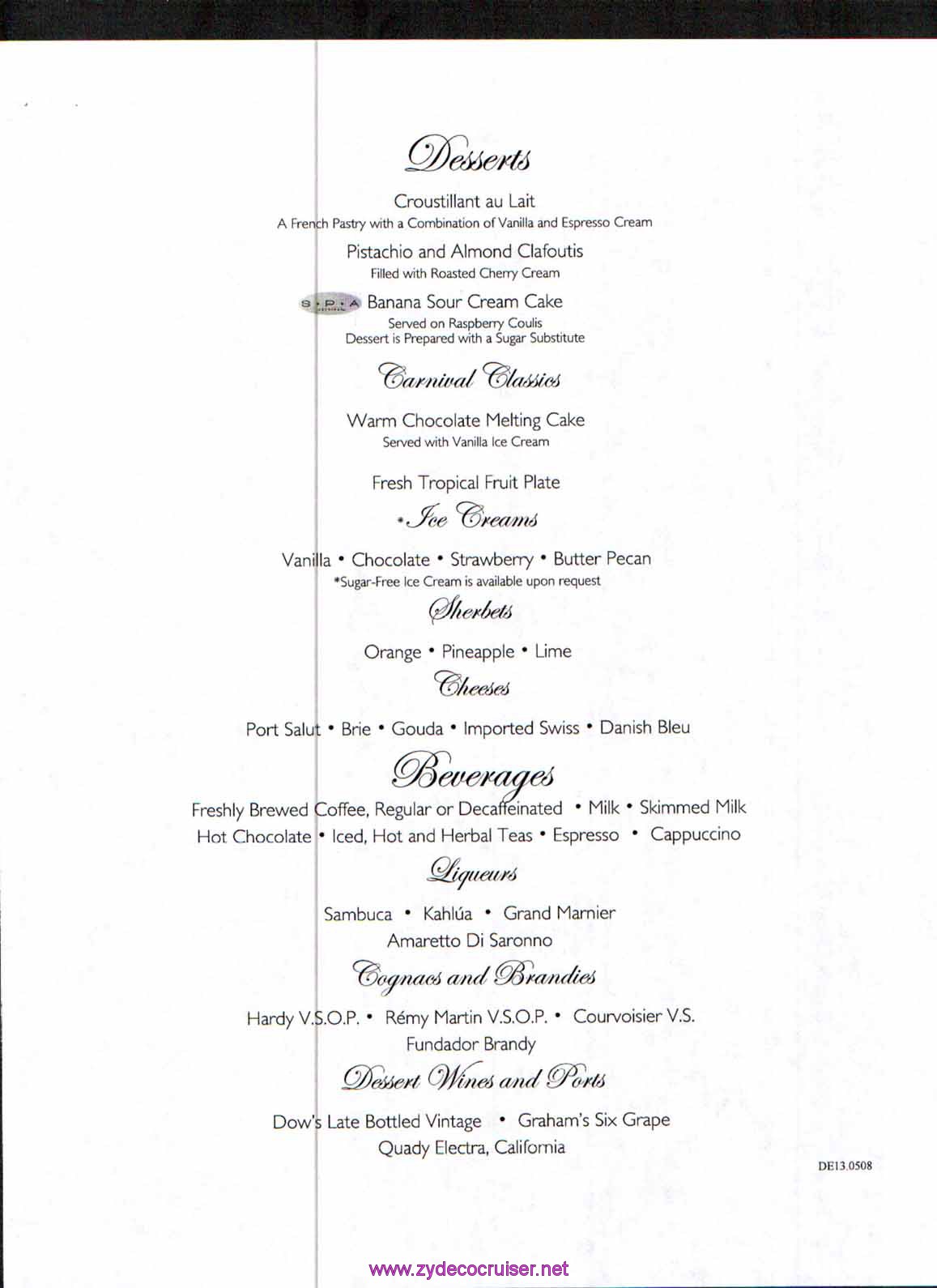 Mediterranean Seafood Chowder
Parma Ham and Pear Marmalade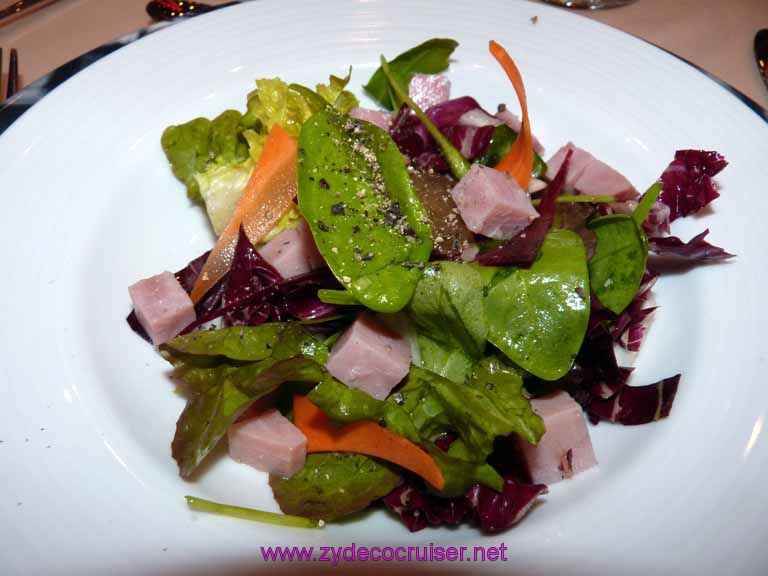 Seared Filet of Victorian Perch
Duck a l'Orange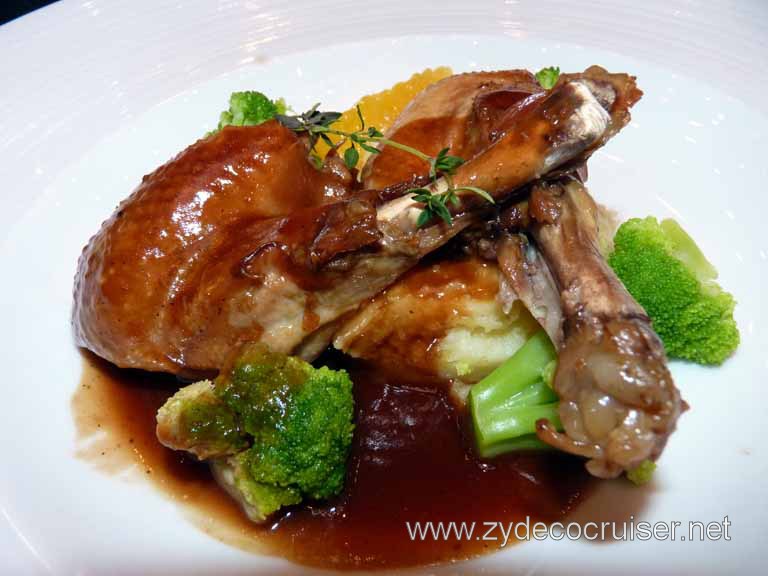 Pistachio and Almond Clafoutis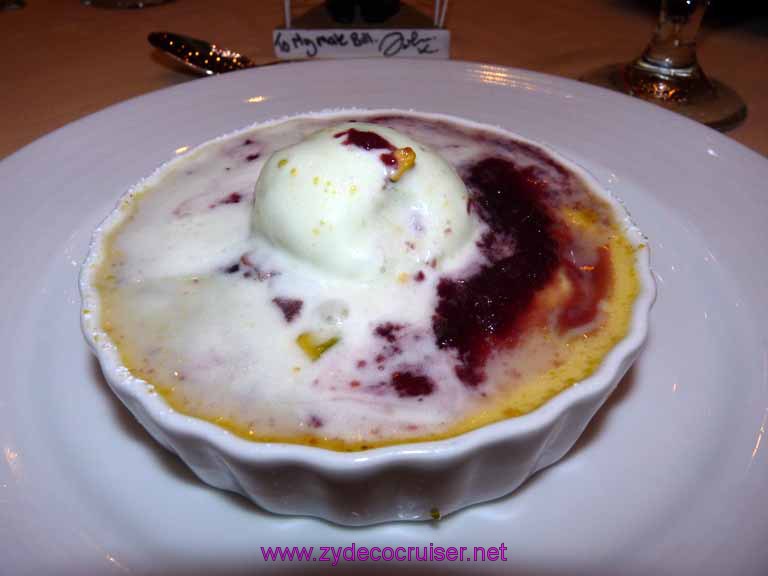 --------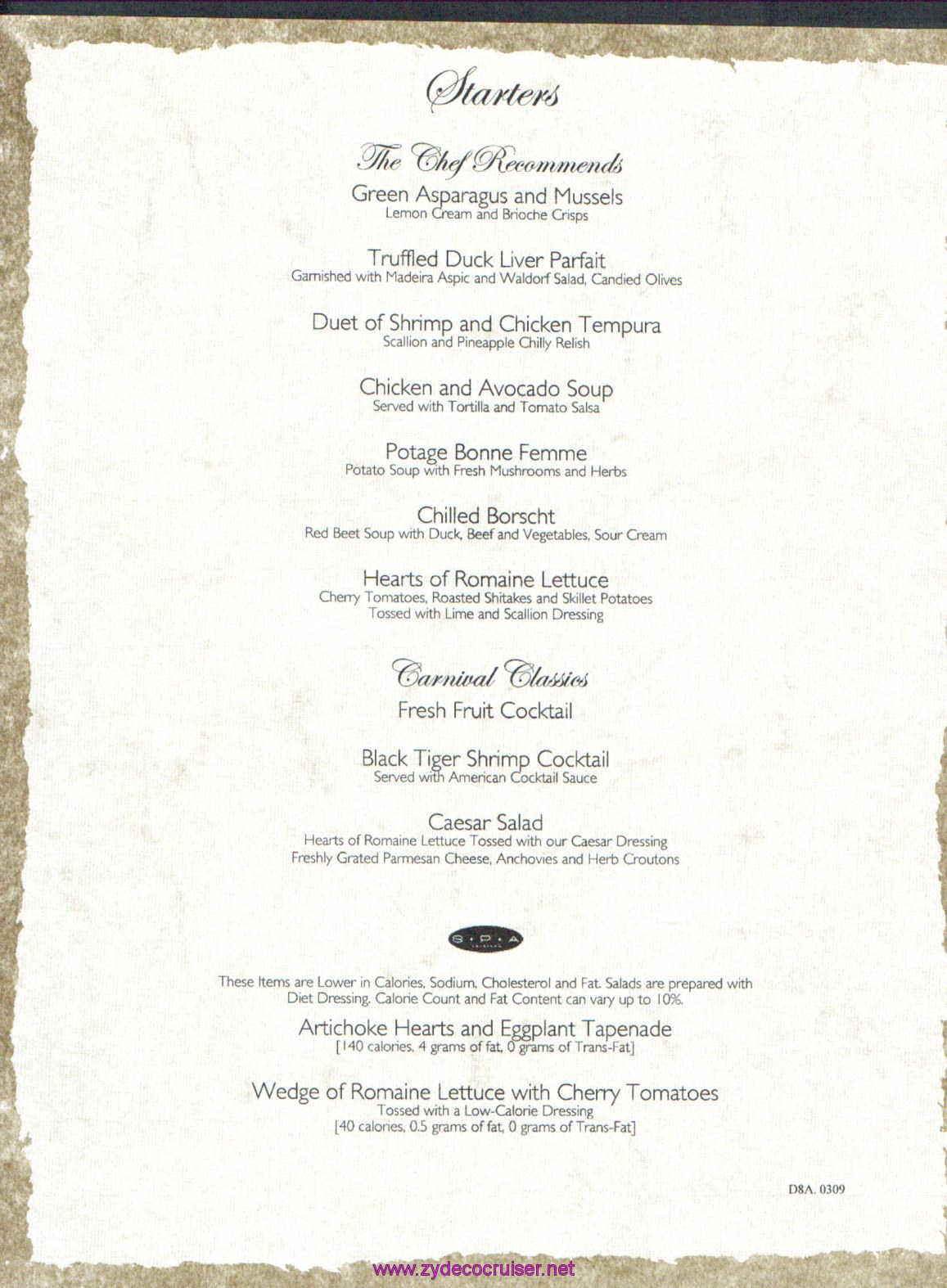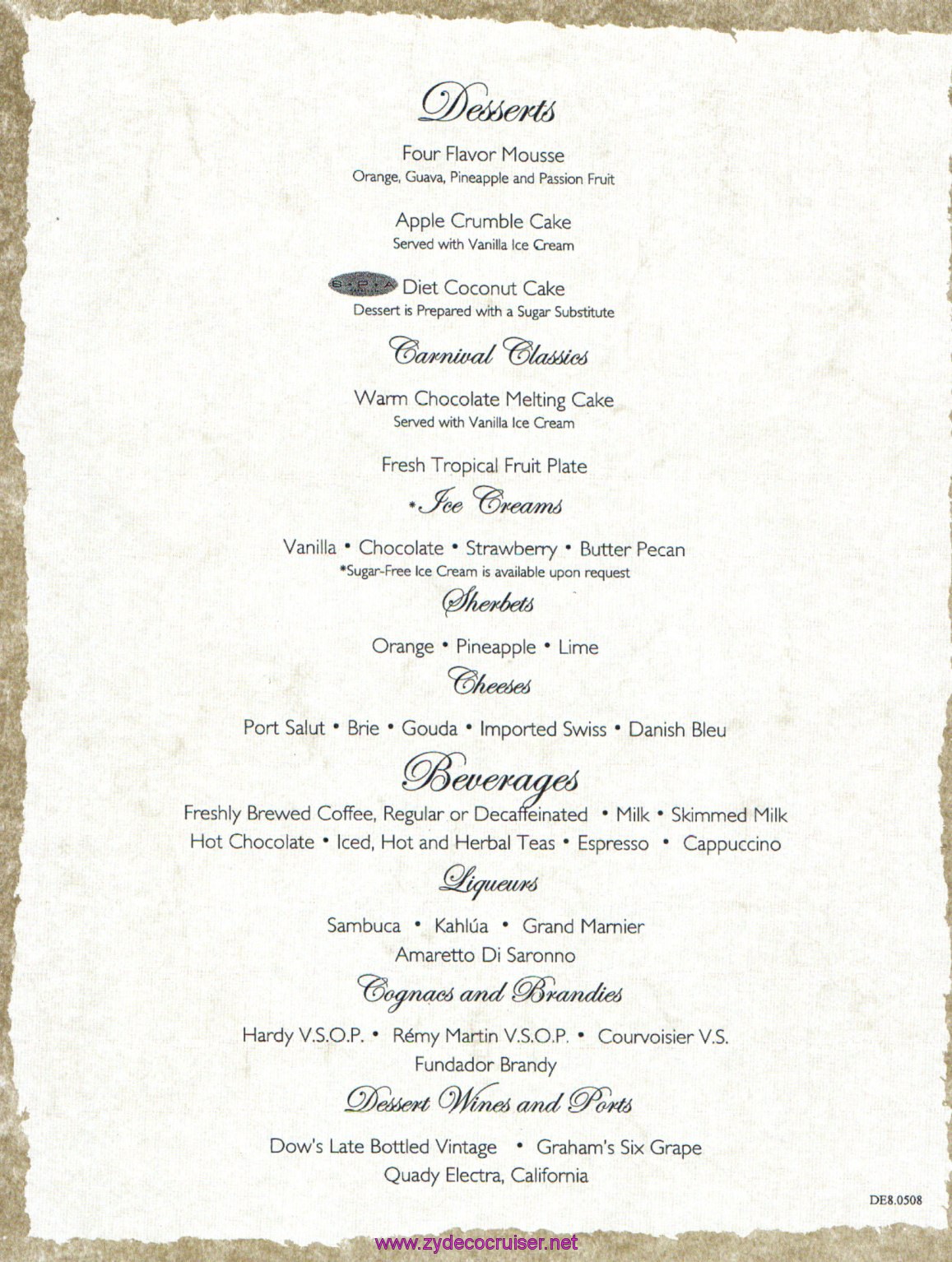 <
Farfalle with Artichokes and Arugula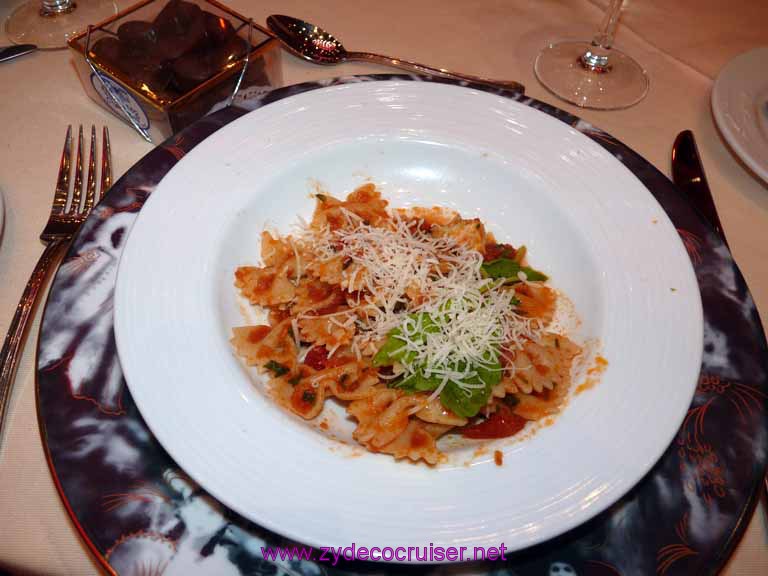 Wedge of Romaine Lettuce with Cheery Tomatoes
with Blue Cheese!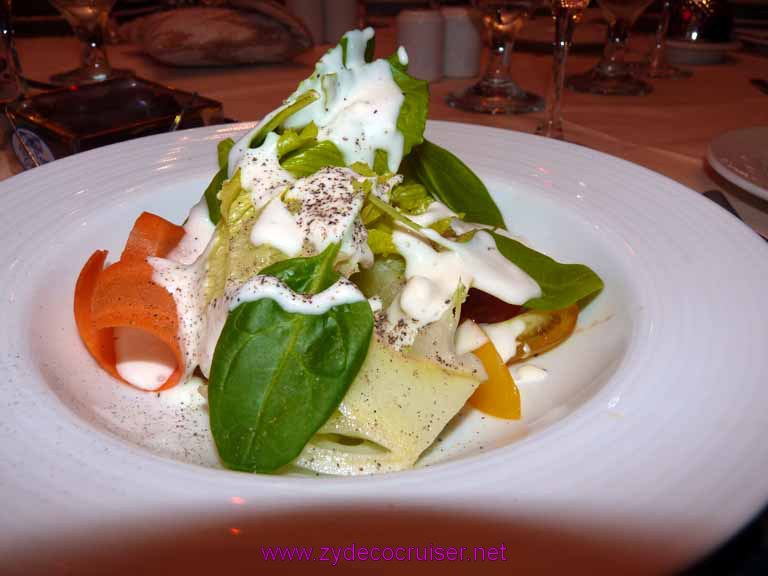 Roast Veal with Mushroom Cream Sauce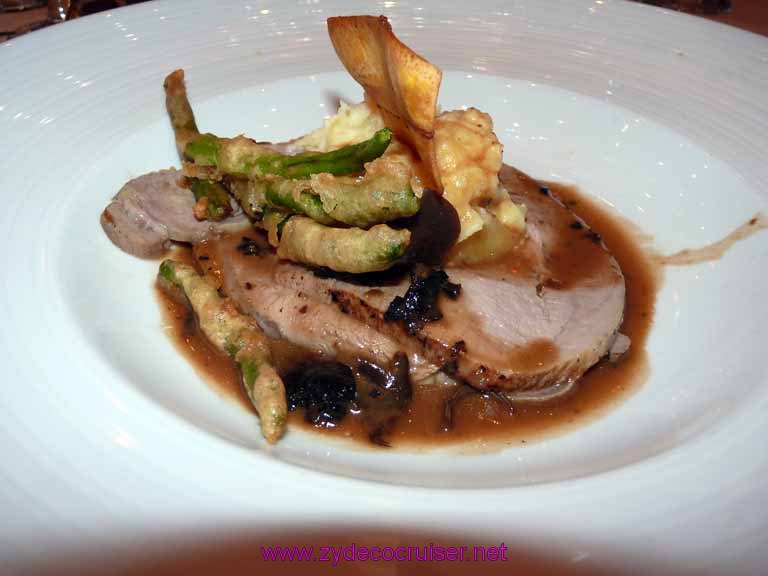 Apple Crumble Cake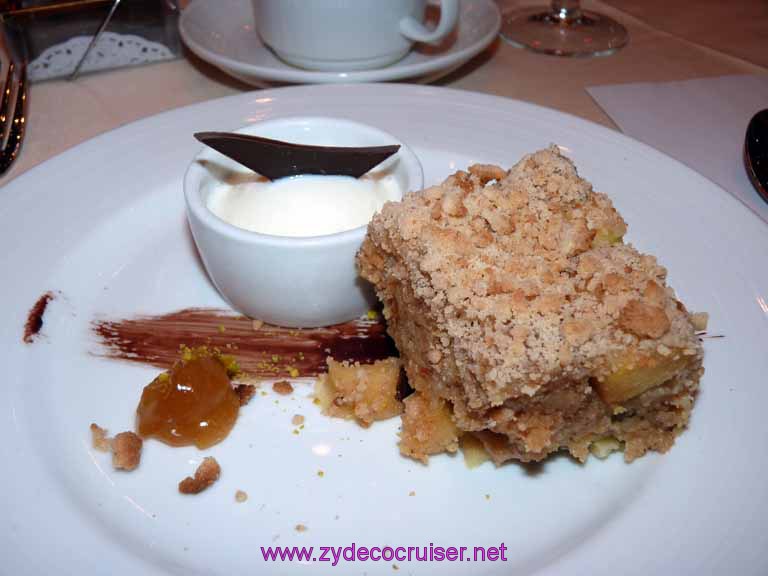 ---------------------------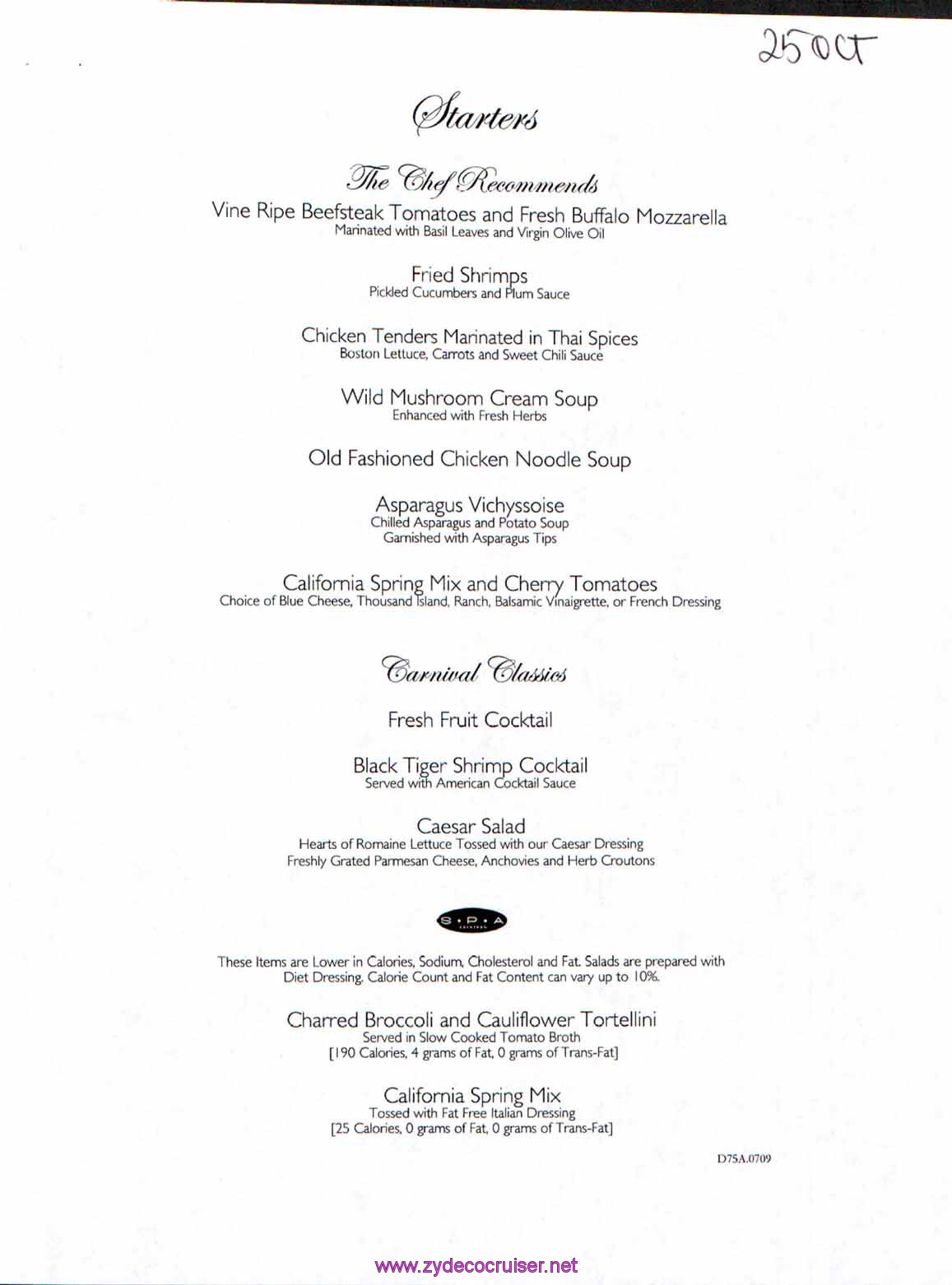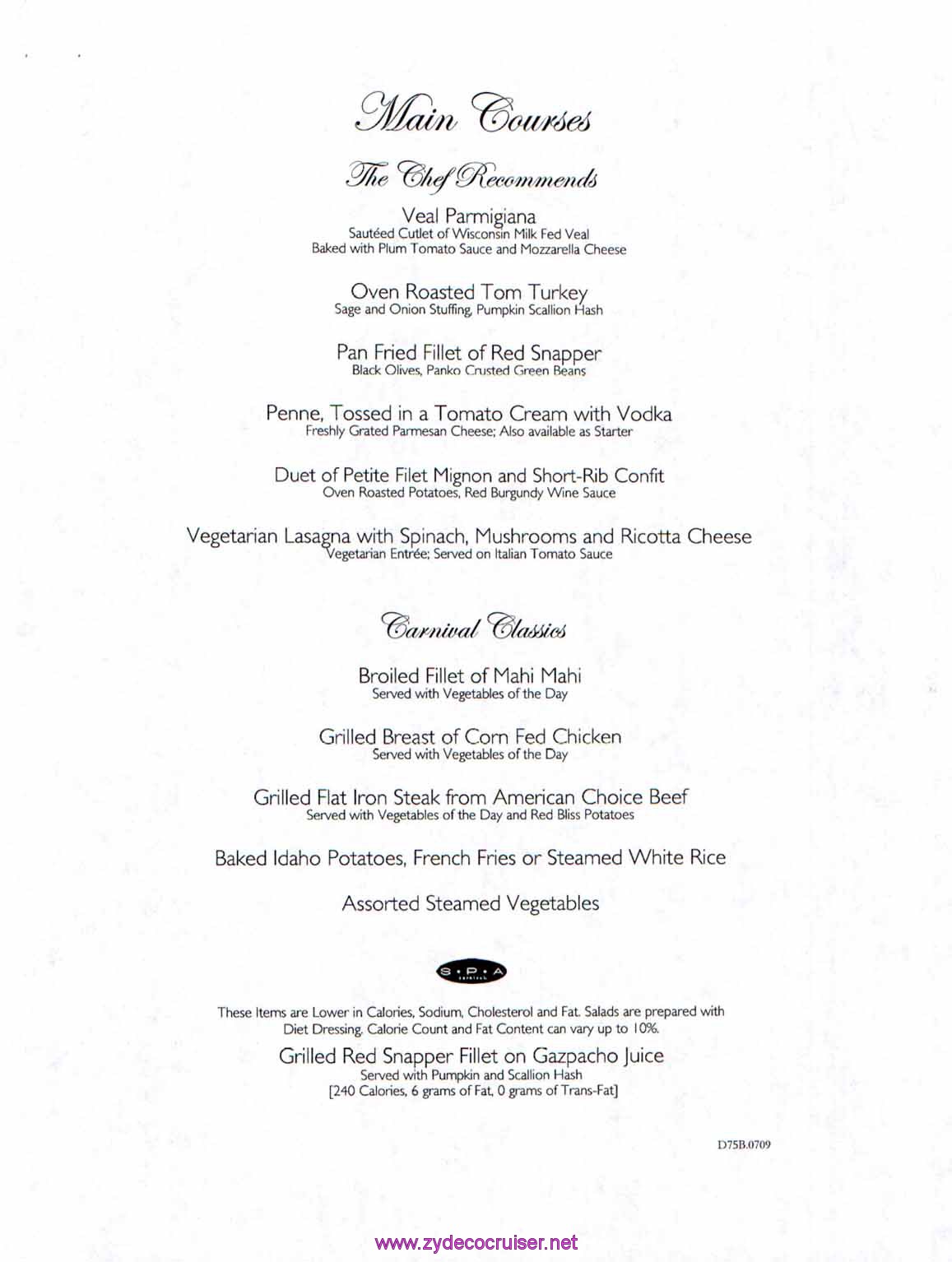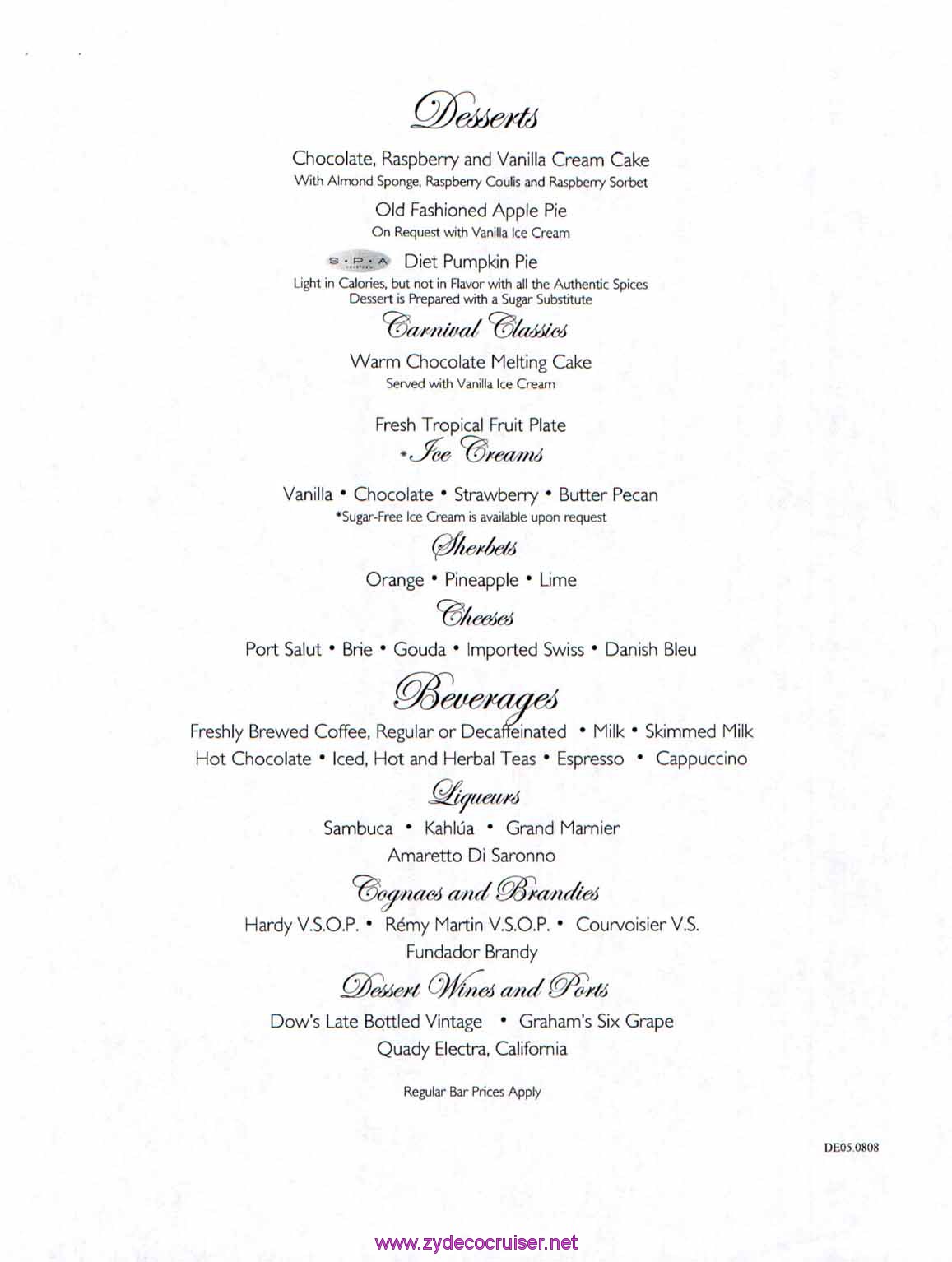 Penne, Tossed in a Tomato Cream, with Vodka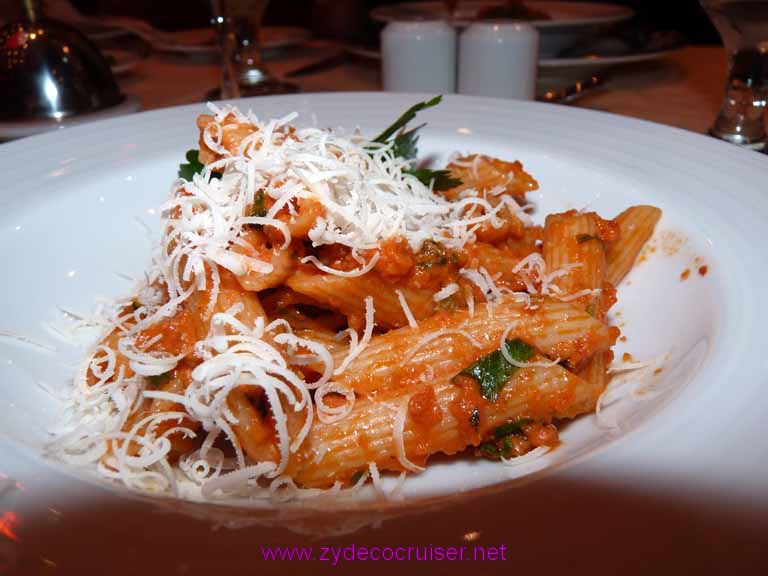 Old Fashioned Chicken Noodle Soup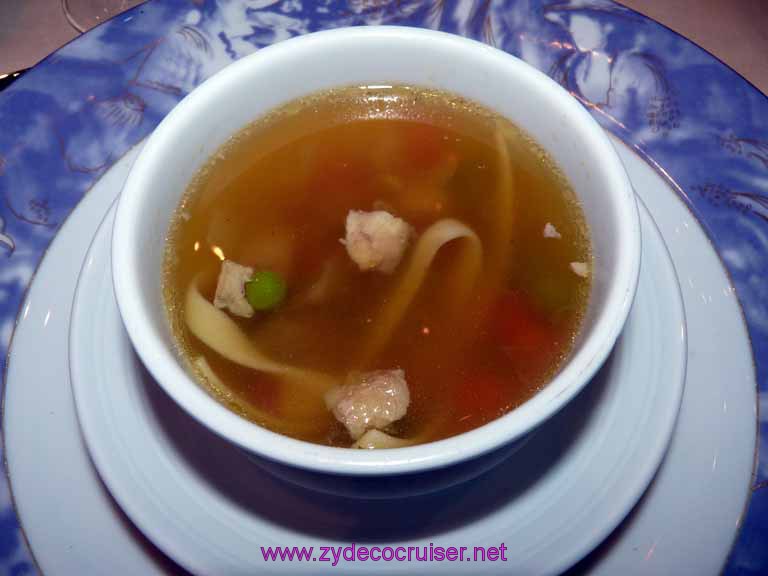 Chopped Lettuce and Tomato Salad (off menu)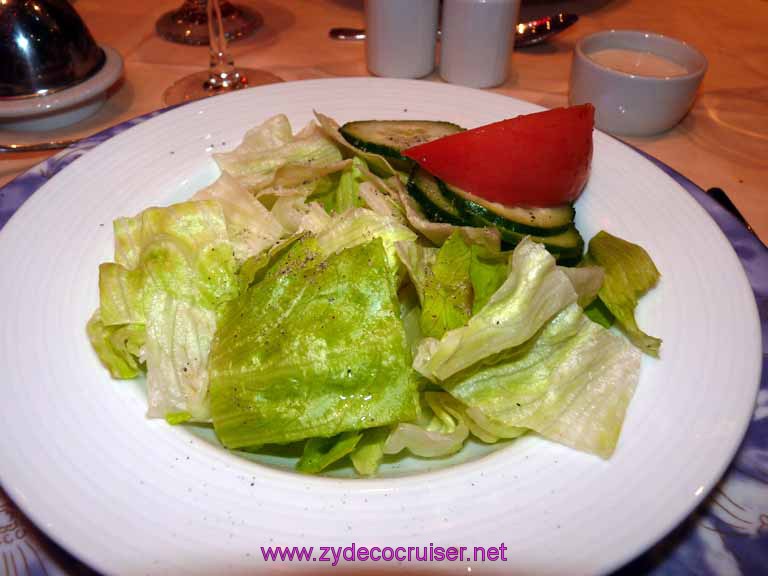 Pan Fried Fillet of Red Snapper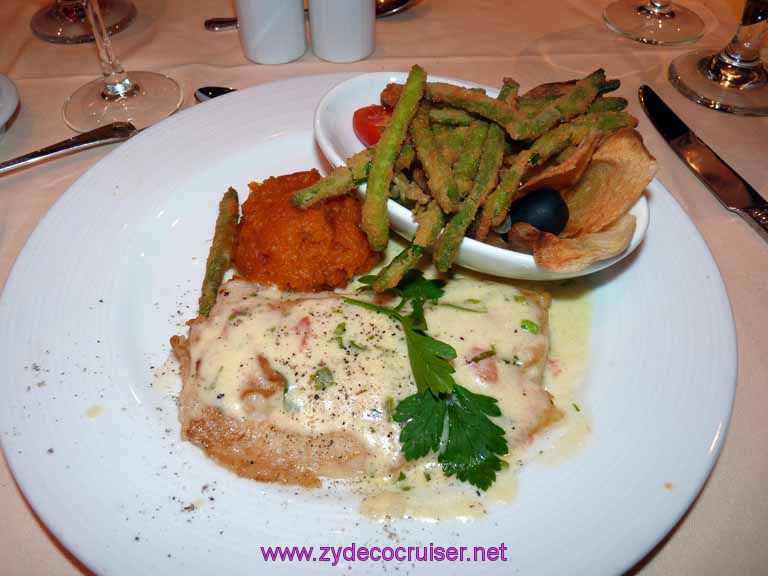 --------------------------------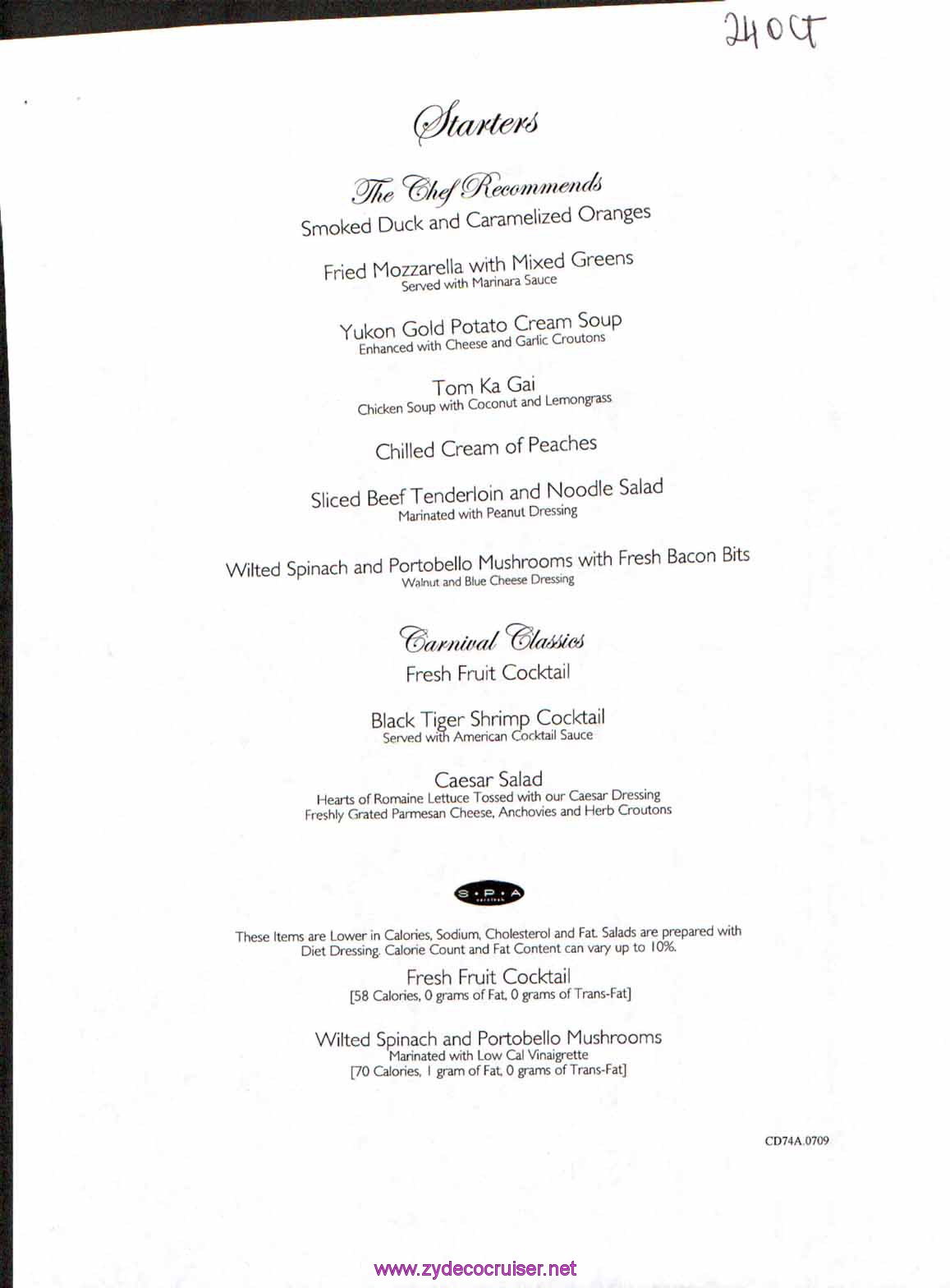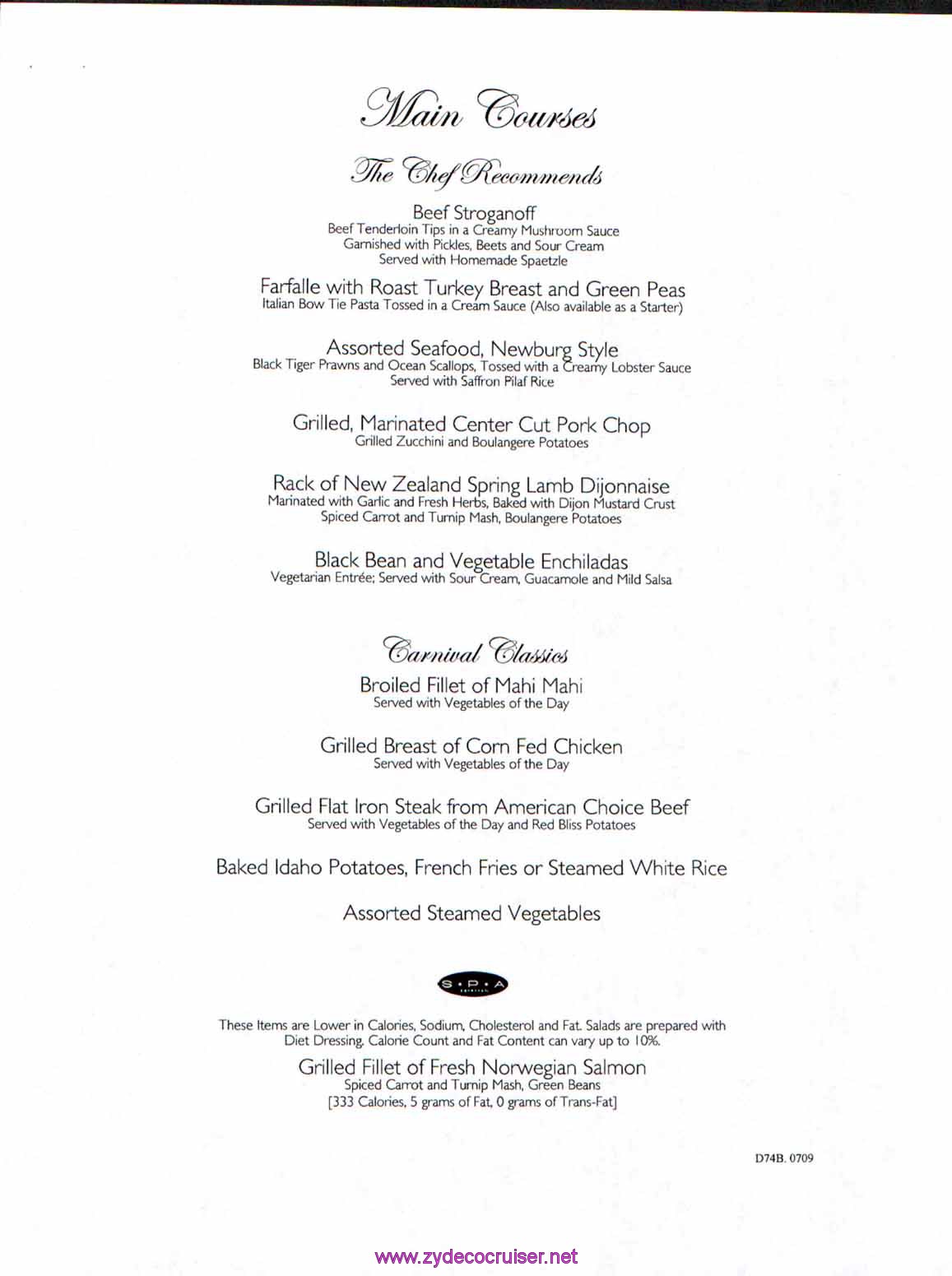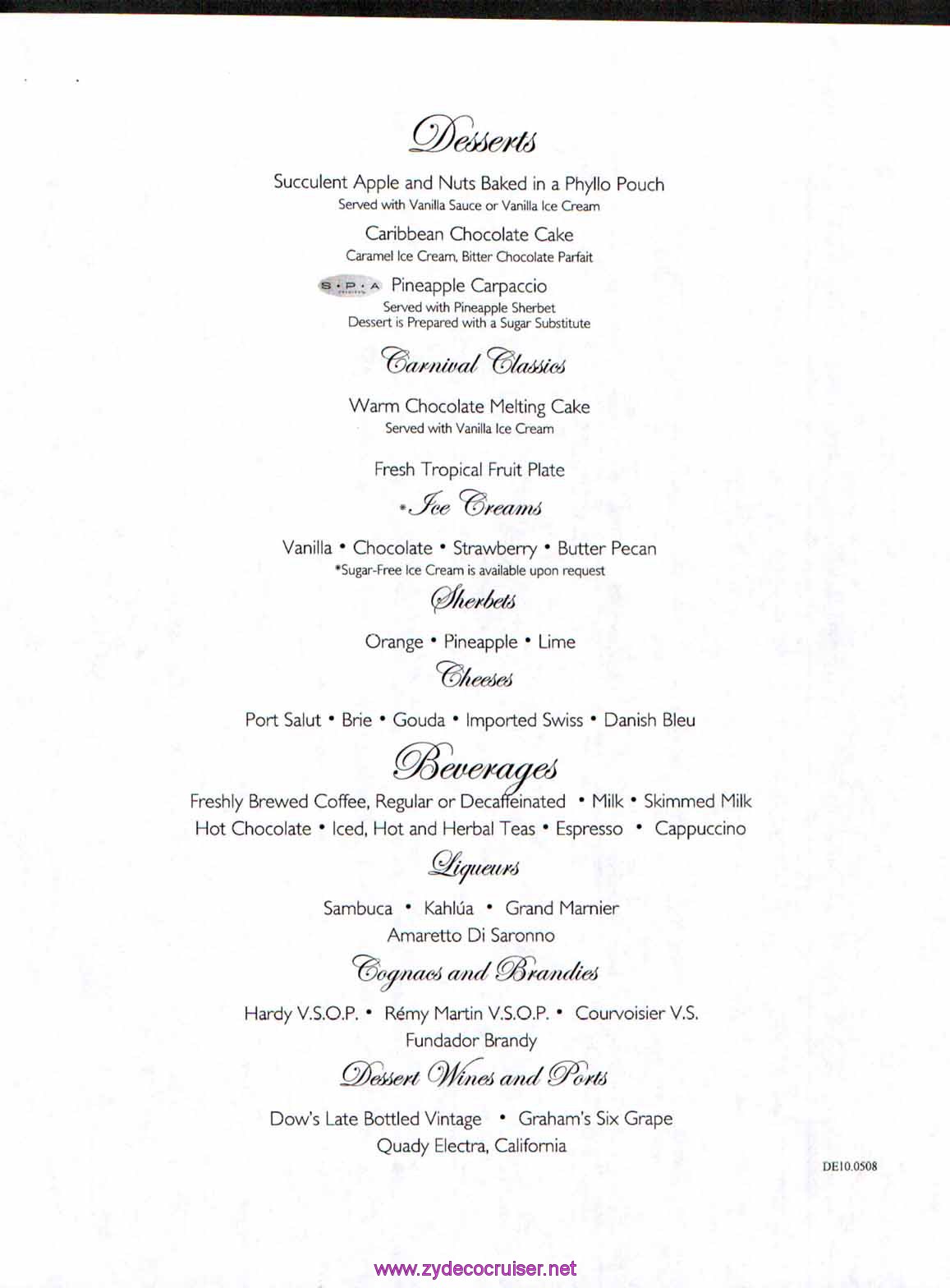 Yukon Gold Potato Cream Soup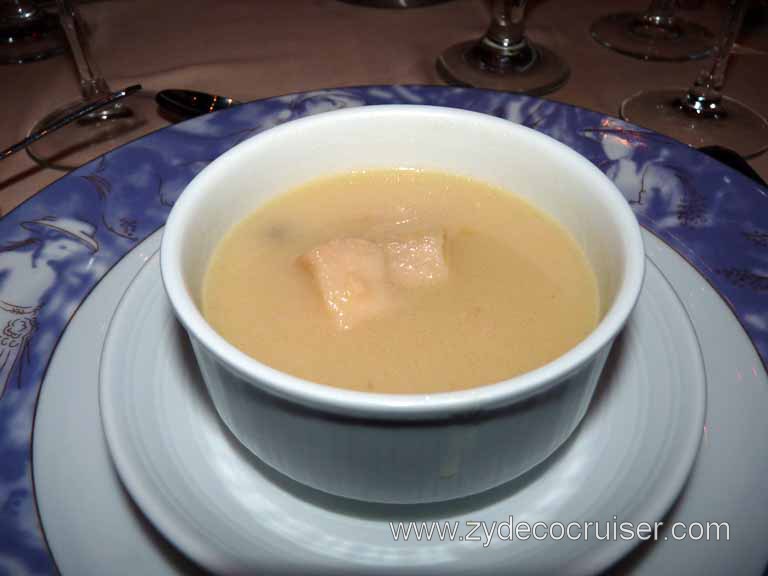 Wilted Spinach and Portobello Mushrooms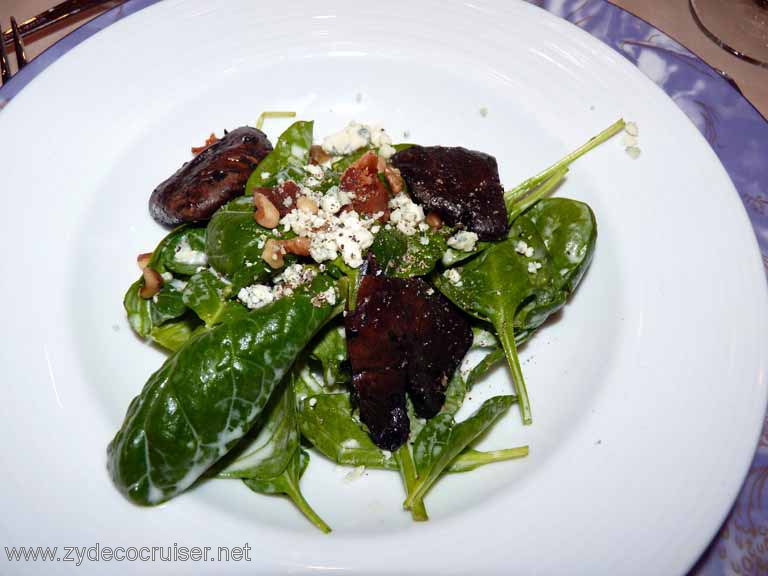 Grilled, Marinated Center Cut Pork Chop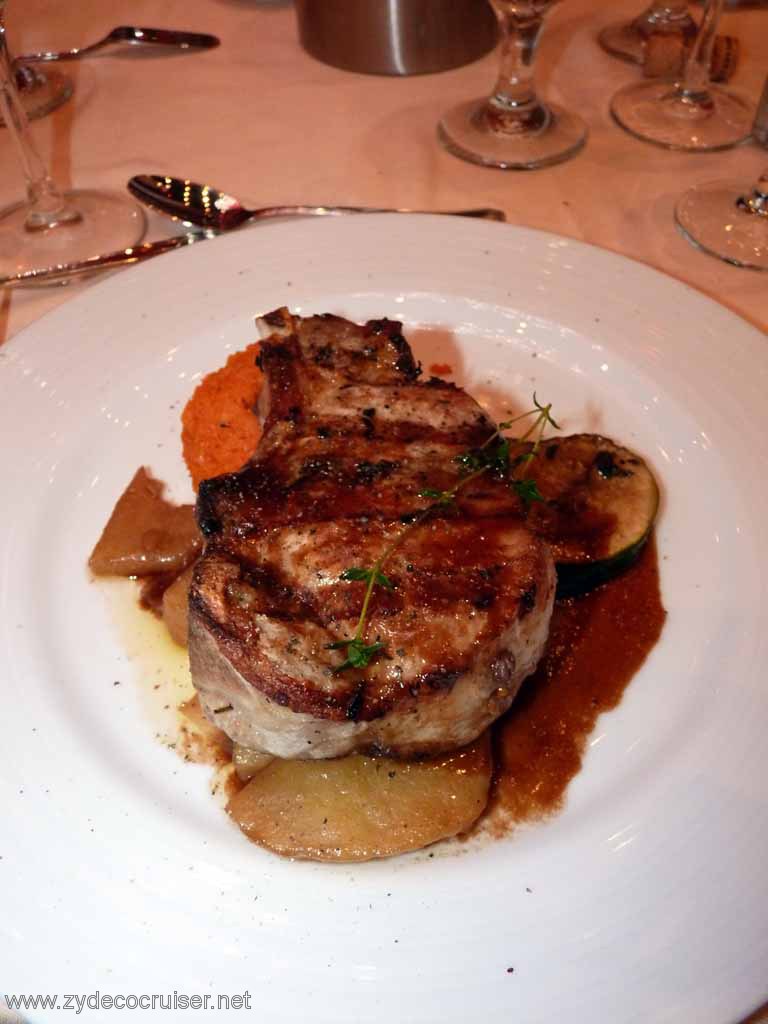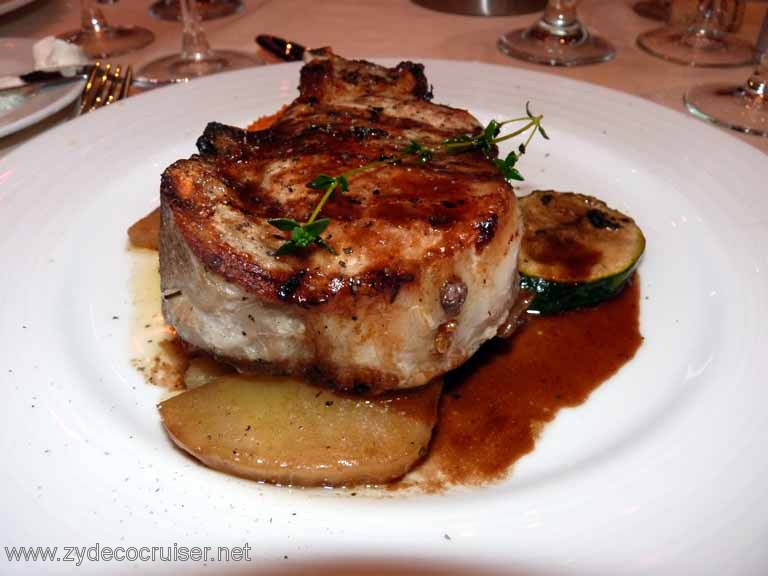 Succulent Apple and Nuts Baked in a Phyllo Pouch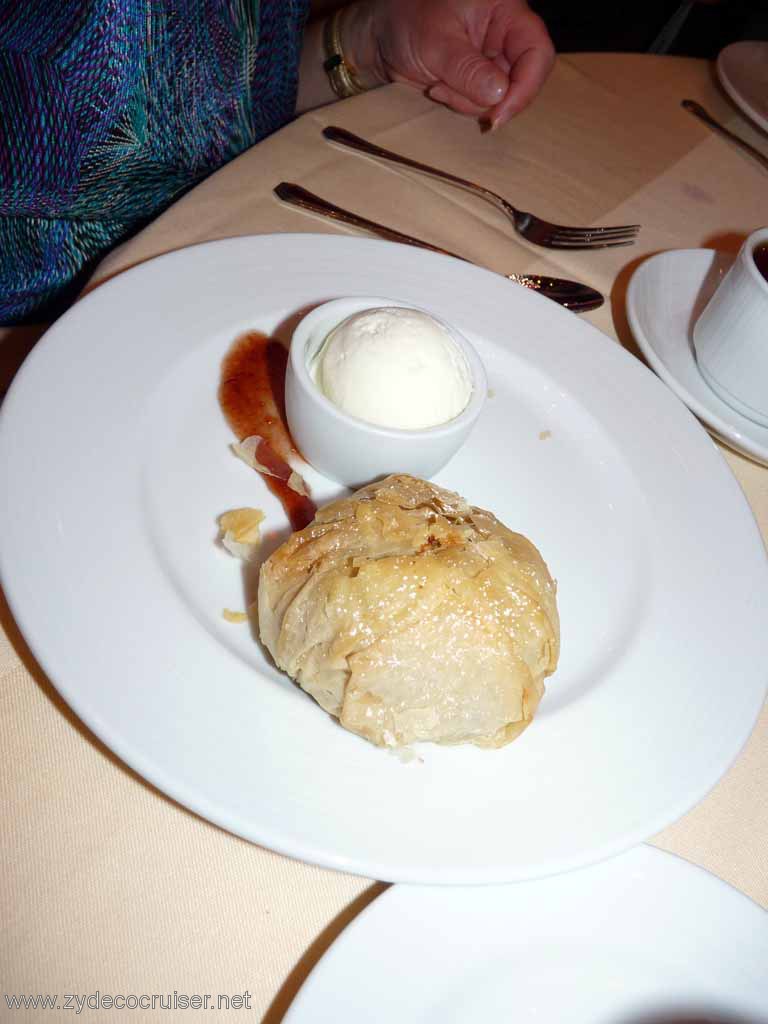 Caribbean Chocolate Cake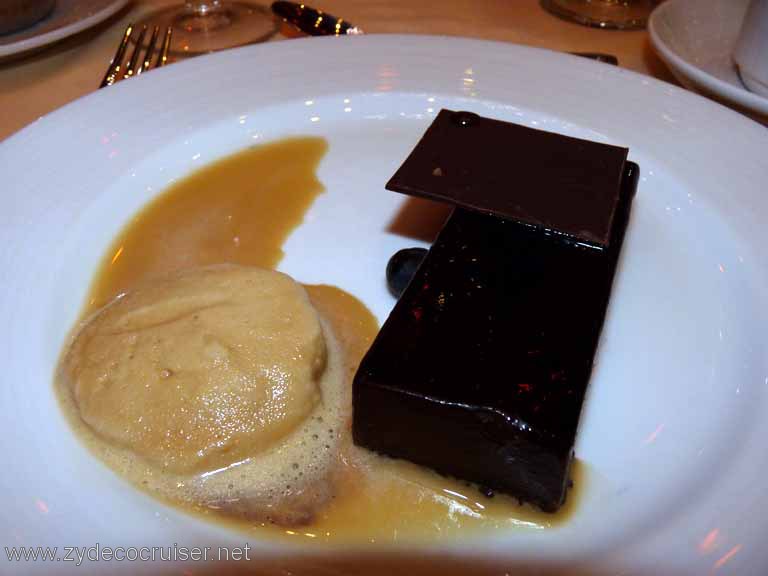 --------------------------------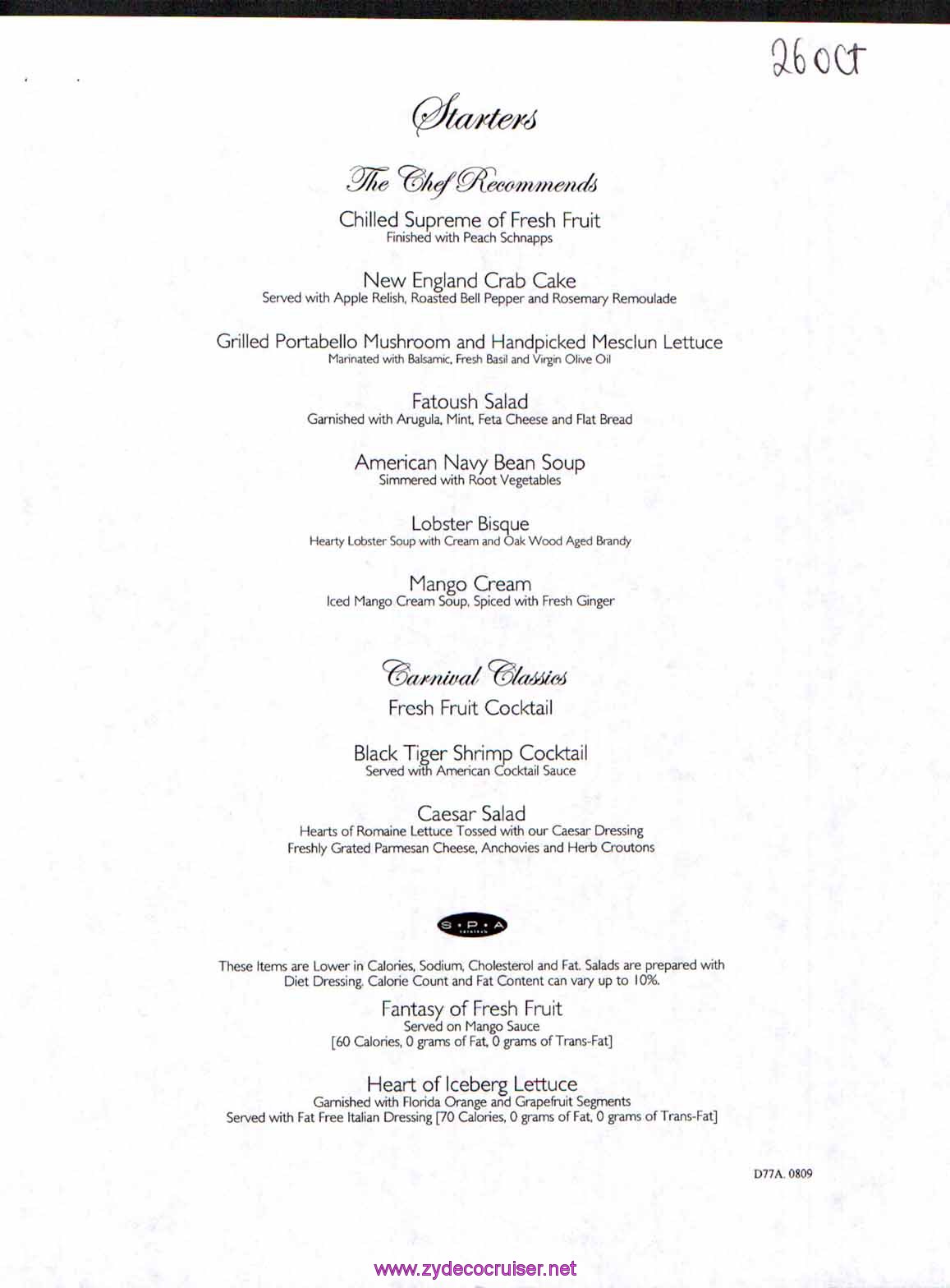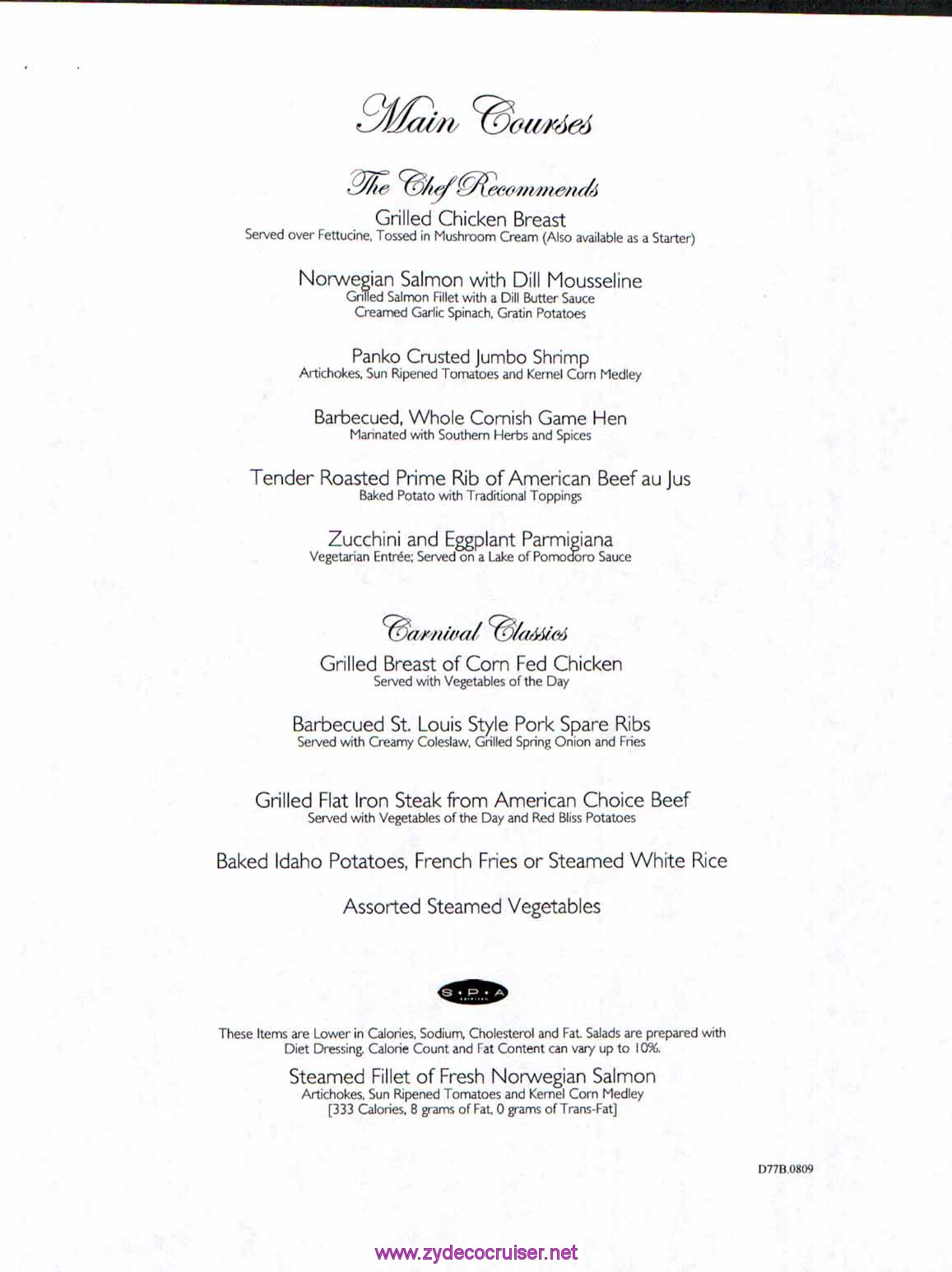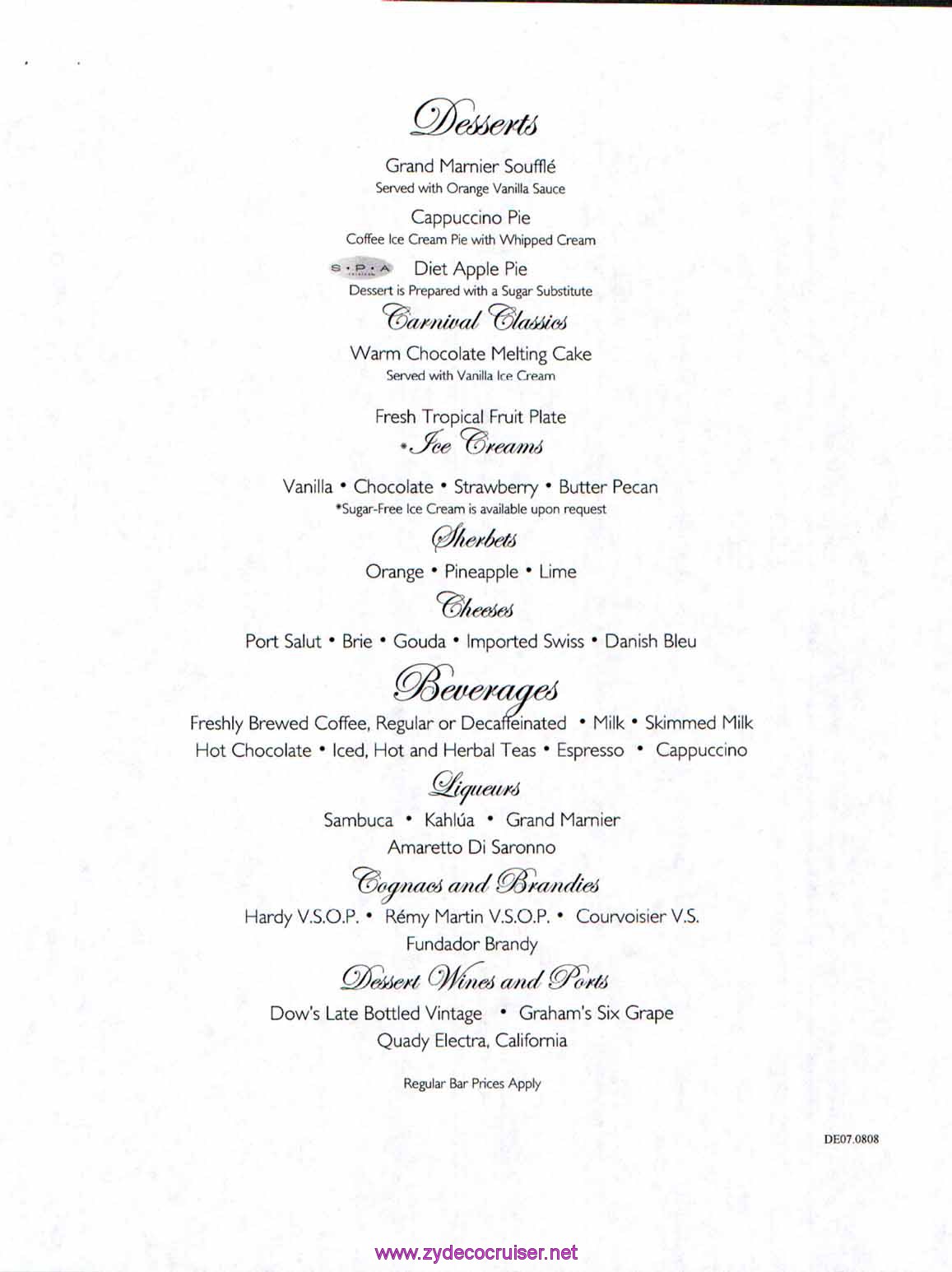 Lobster Bisque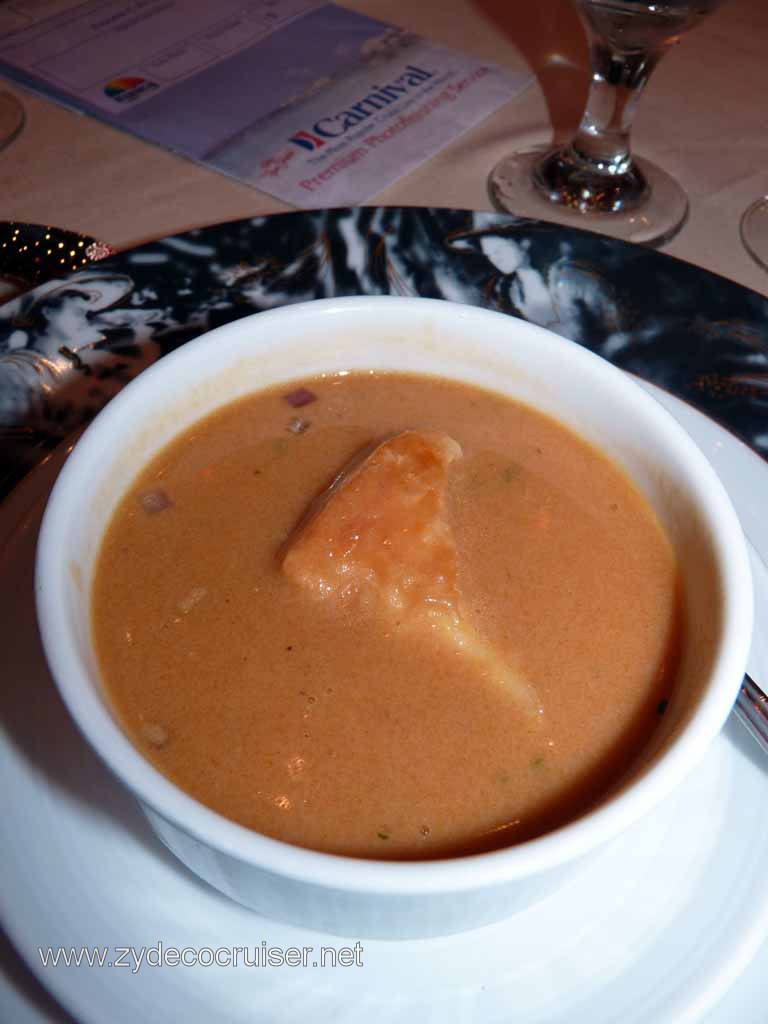 Barbecued St. Louis Style Pork Spare Ribs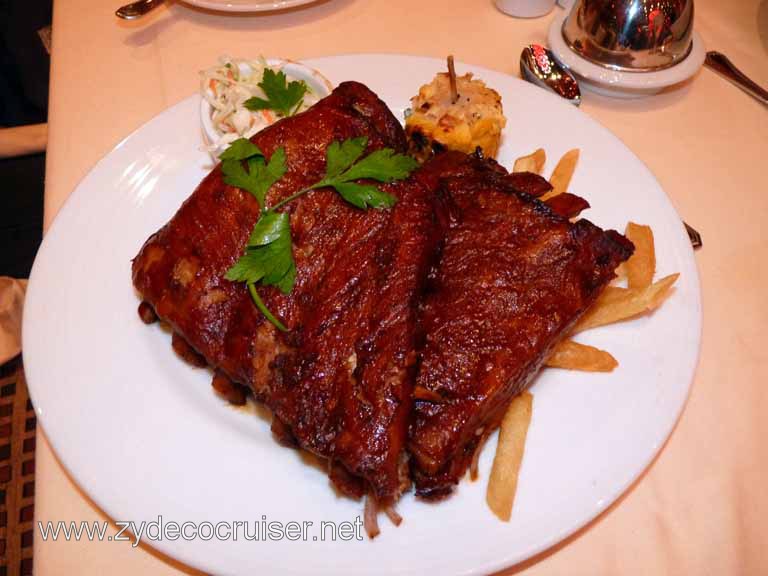 Barbecued St. Louis Style Pork Spare Ribs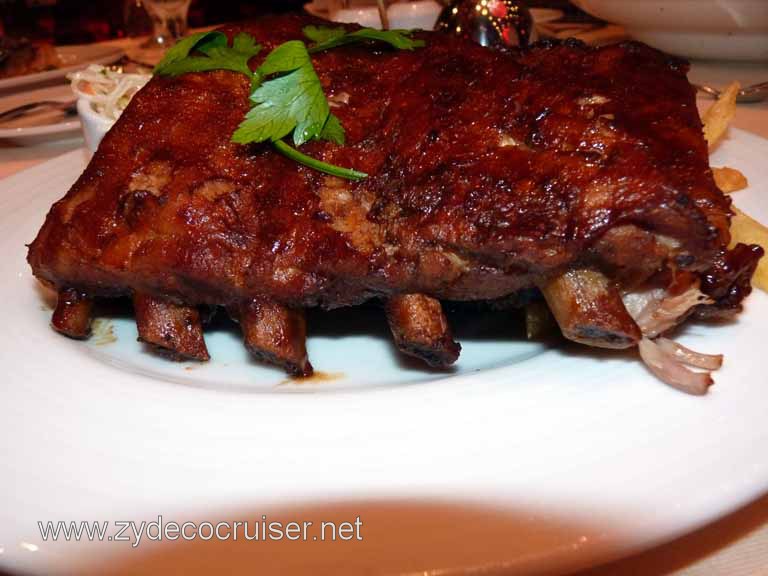 New England Crab Cake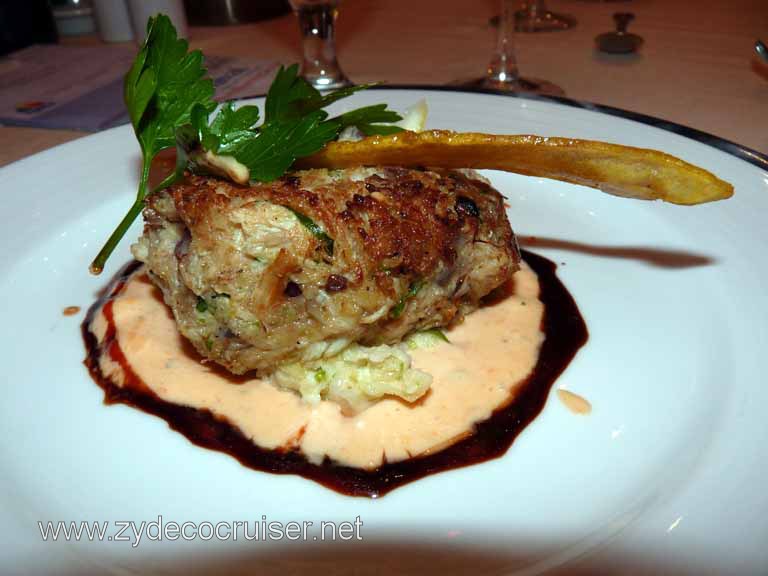 Tender Roasted Prime Rib of American Beef au Jus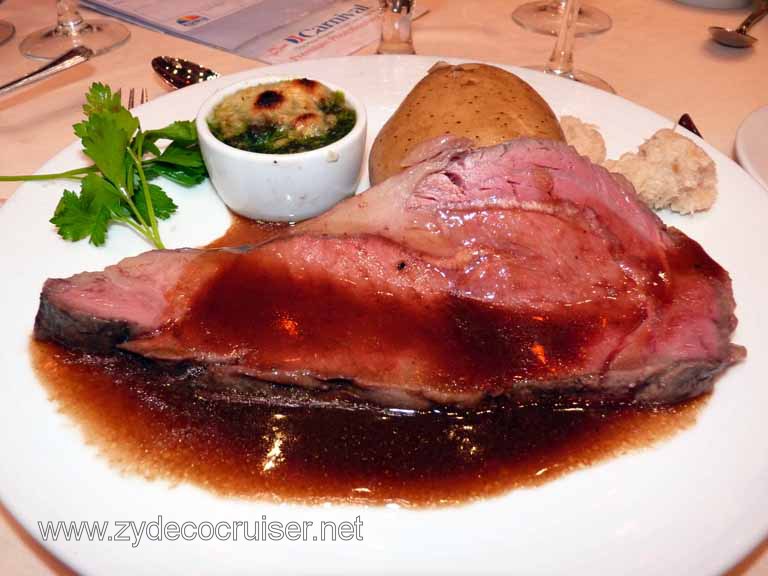 Cappuccino Pie