Carnival Splendor South America Main Page Here
Carnival Splendor Round The Horn - Puerto Madryn
Dock at 7am Depart at 6pm ................. Weather – Average hi/lo: Feb 82/55F ................................... Situated at the center of Argentinean Patagonia on the Guelfo Nuevo, Puerto Madryn is at the heart of one of the wildlife wonders of the world. The city is the gateway to many natural splendors, such as Punta Tombo National Reserve (home to the world's biggest colony of Magellanic penguins), as well as the Península Valdés (the world-famous wildlife sanctuary). As a perfect vantage point from which to witness the beauty of nature, Puerto Madryn has become a dream destination for nature lovers. The city also offers several attractions, from its beaches to its historic sites.
Penguins Paradise – Punta Tombo Nature Reserve
Leave from Pier.
Talk about geology and history of the region.
Visit to the nature reserve of Magellan Penguins in Punta Tombo.
Interpretation path walks where you share the habitat of the penguins.
Optional: Lunch - approximately USD 20,00
Return to Puerto Madryn.
Free time for shopping, walk around downtown, internet.
Duration: 8 hours
"Meeting place for all of the tours I arranged will be in the Cool Lounge on Deck 5 by the Grande Piano bar. "
001: Carnival Splendor, Puerto Madryn, Penguins Paradise, Punta Tombo Tour -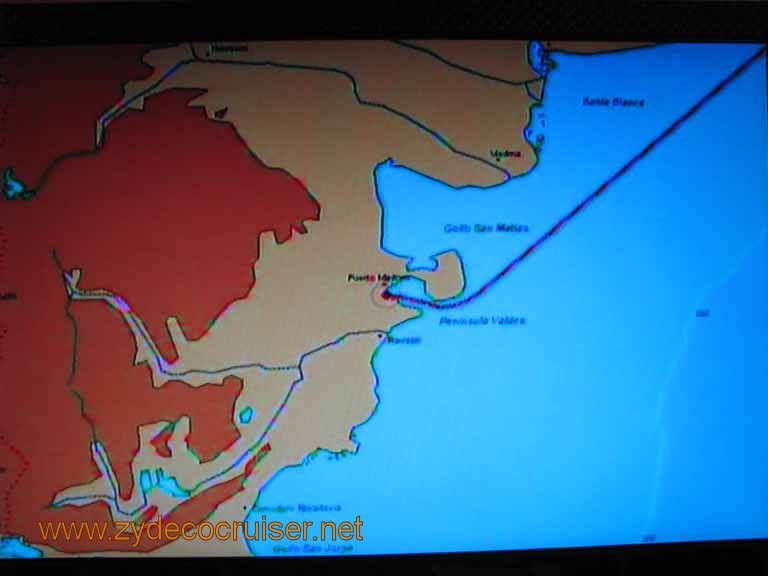 002: Carnival Splendor, Puerto Madryn, Penguins Paradise, Punta Tombo Tour -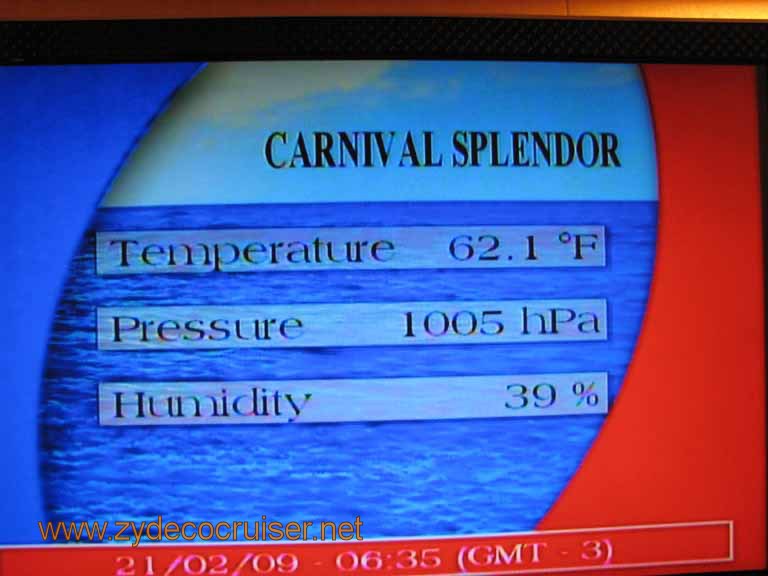 003: Carnival Splendor, Puerto Madryn, Penguins Paradise, Punta Tombo Tour -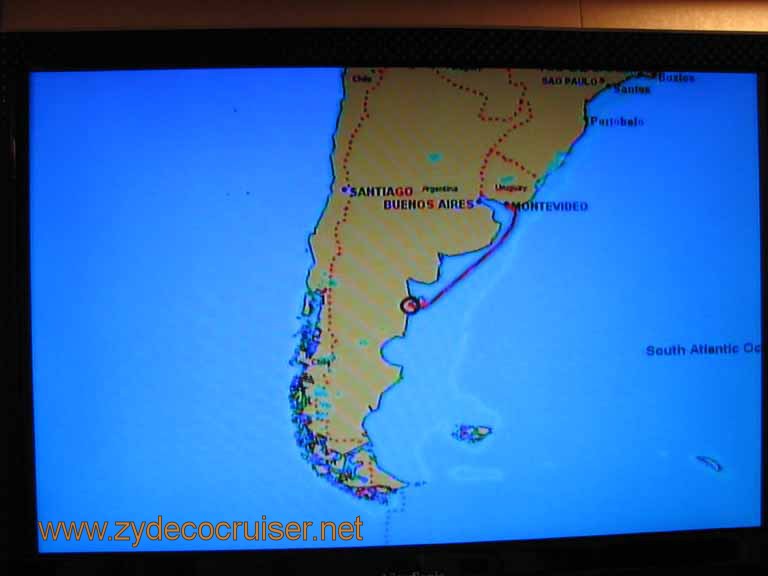 004: Carnival Splendor, Puerto Madryn, Penguins Paradise, Punta Tombo Tour -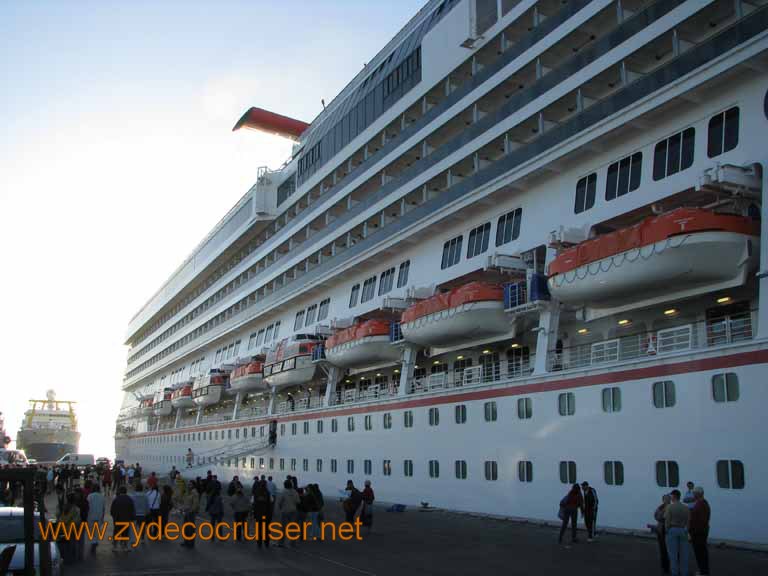 005: Carnival Splendor, Puerto Madryn, Penguins Paradise, Punta Tombo Tour -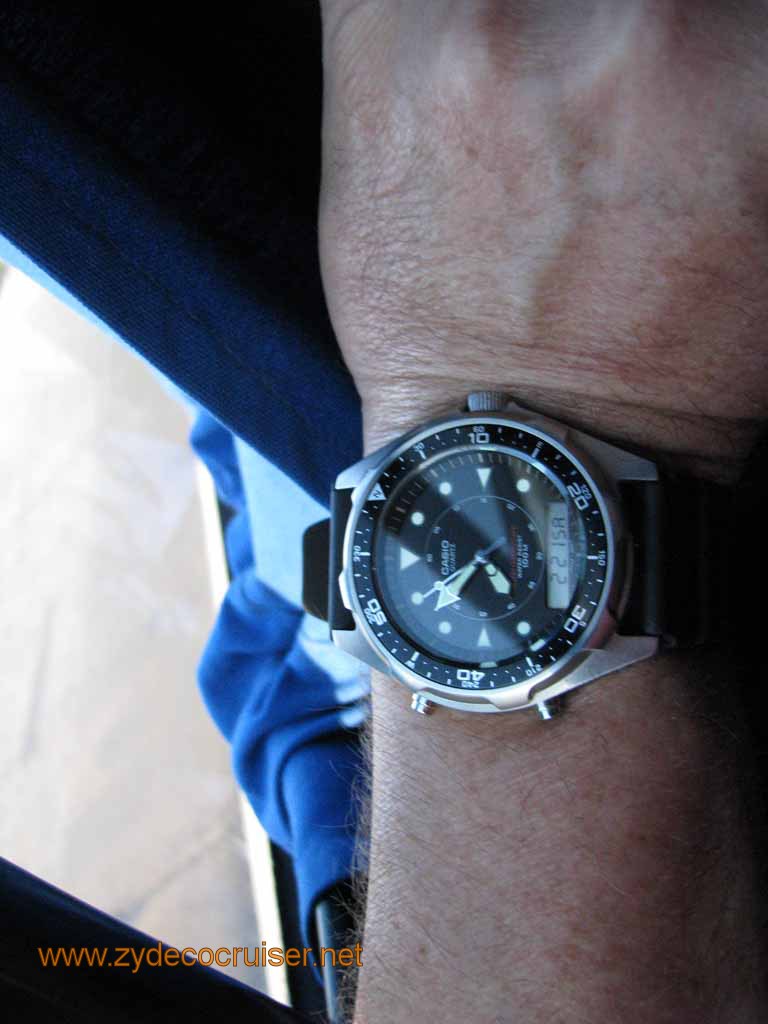 006: Carnival Splendor, Puerto Madryn, Penguins Paradise, Punta Tombo Tour -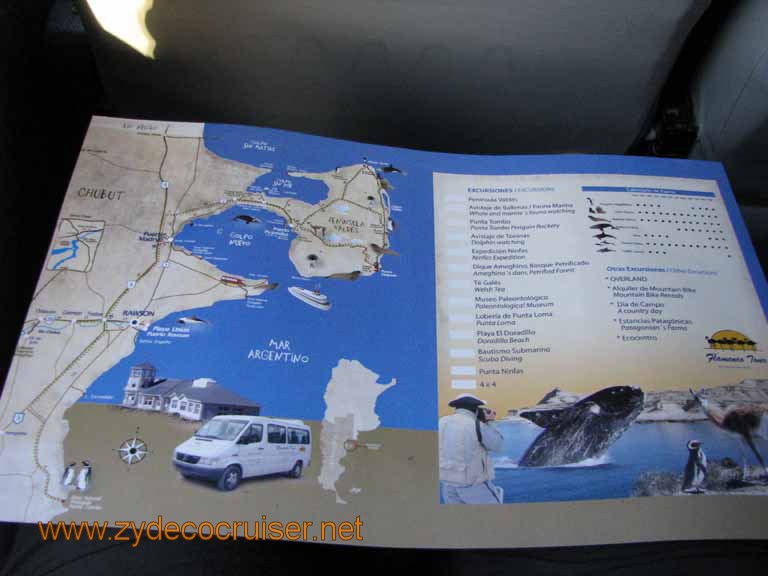 007: Carnival Splendor, Puerto Madryn, Penguins Paradise, Punta Tombo Tour, Flamenco Tour,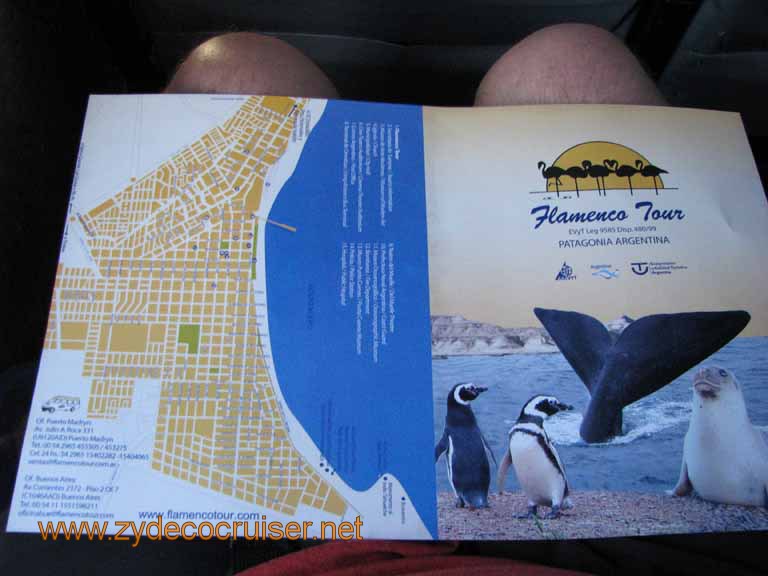 008: Carnival Splendor, Puerto Madryn, Penguins Paradise, Punta Tombo Tour -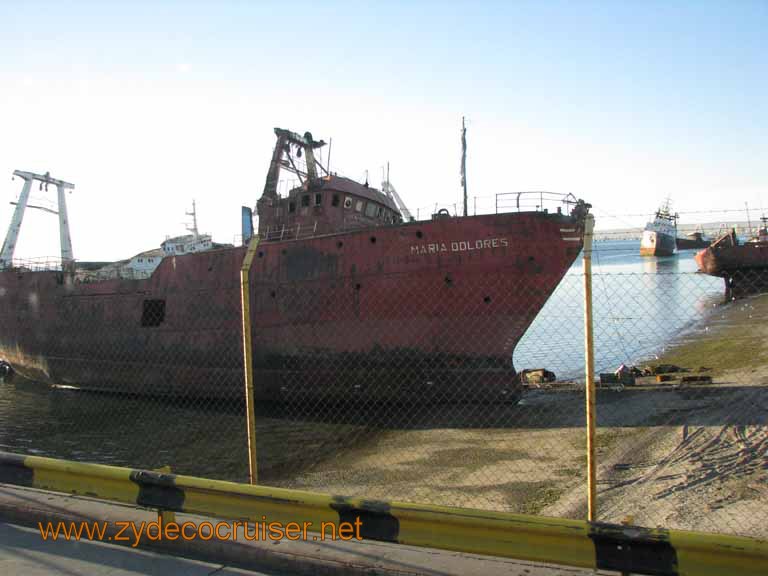 009: Carnival Splendor, Puerto Madryn, Penguins Paradise, Punta Tombo Tour -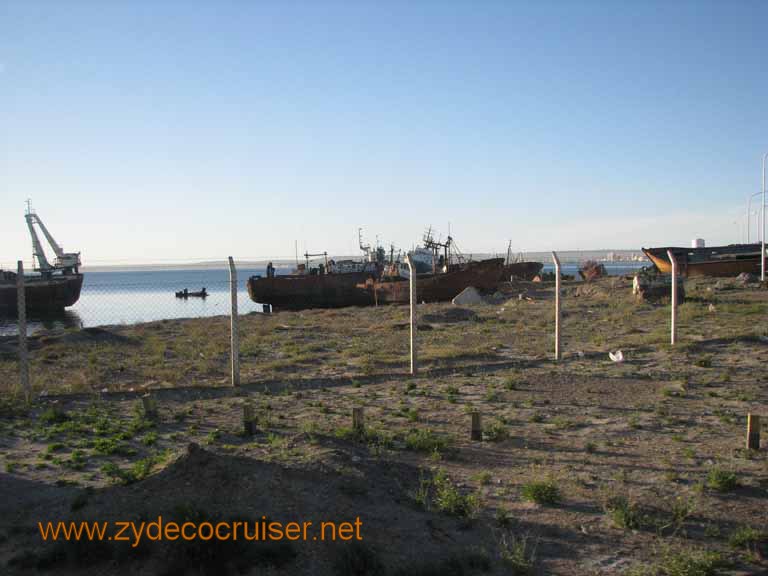 010: Carnival Splendor, Puerto Madryn, Penguins Paradise, Punta Tombo Tour -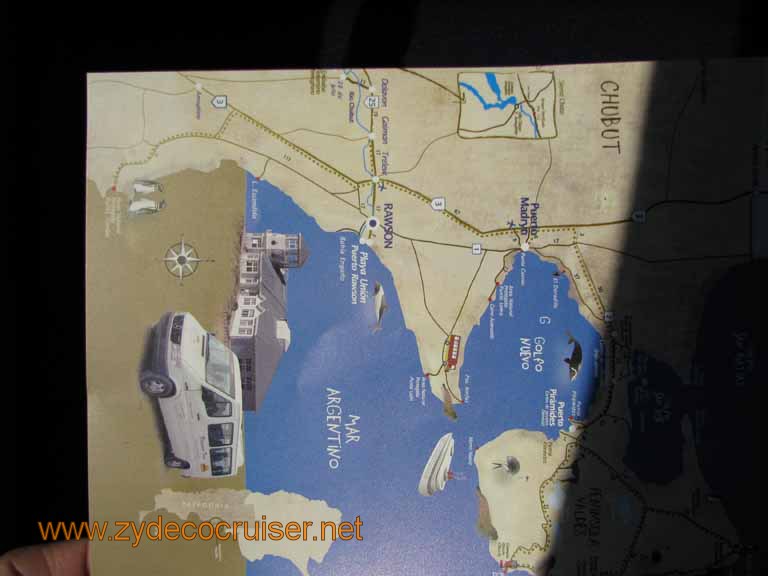 011: Carnival Splendor, Puerto Madryn, Penguins Paradise, Punta Tombo Tour - Puerto Madryn Golf club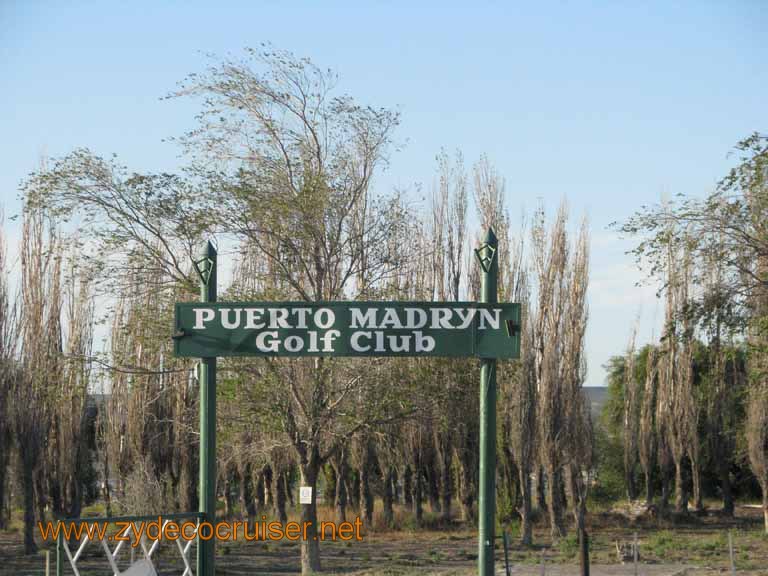 012: Carnival Splendor, Puerto Madryn, Penguins Paradise, Punta Tombo Tour -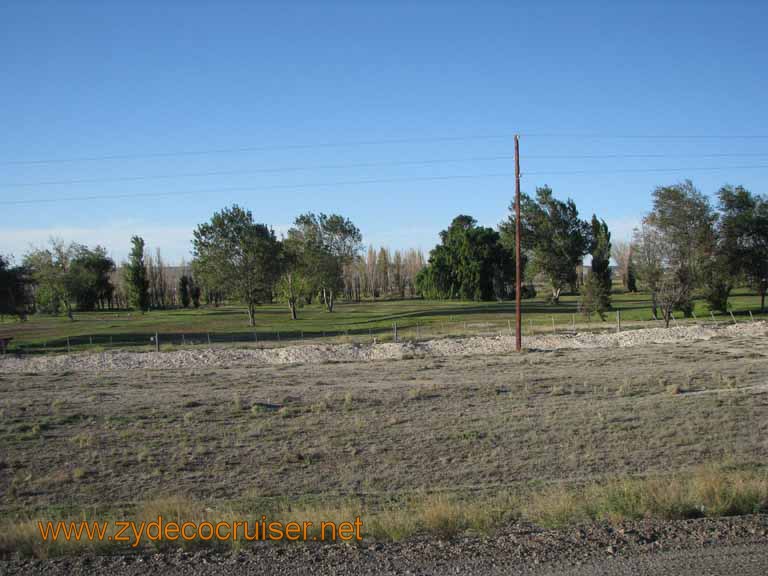 013: Carnival Splendor, Puerto Madryn, Penguins Paradise, Punta Tombo Tour -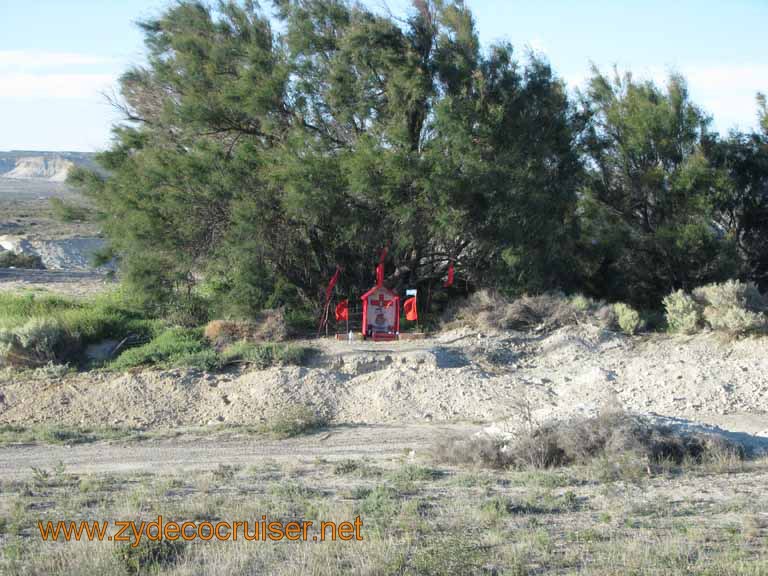 014: Carnival Splendor, Puerto Madryn, Penguins Paradise, Punta Tombo Tour -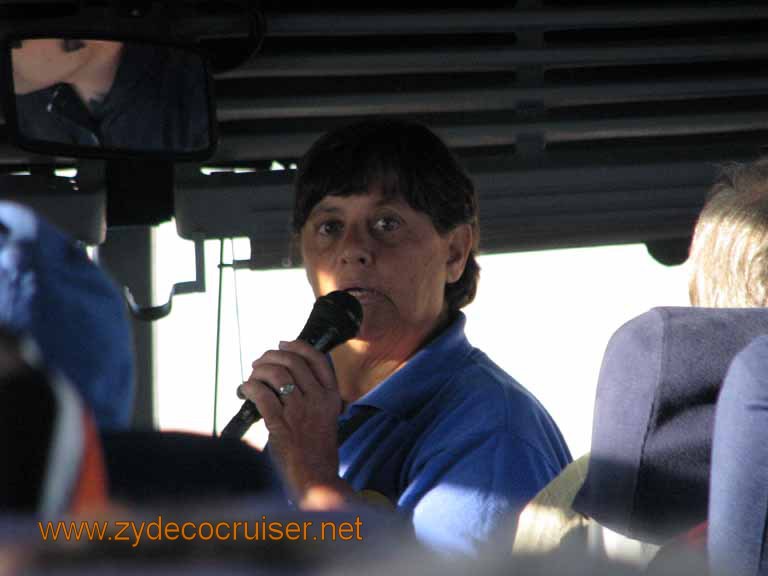 015: Carnival Splendor, Puerto Madryn, Penguins Paradise, Punta Tombo Tour -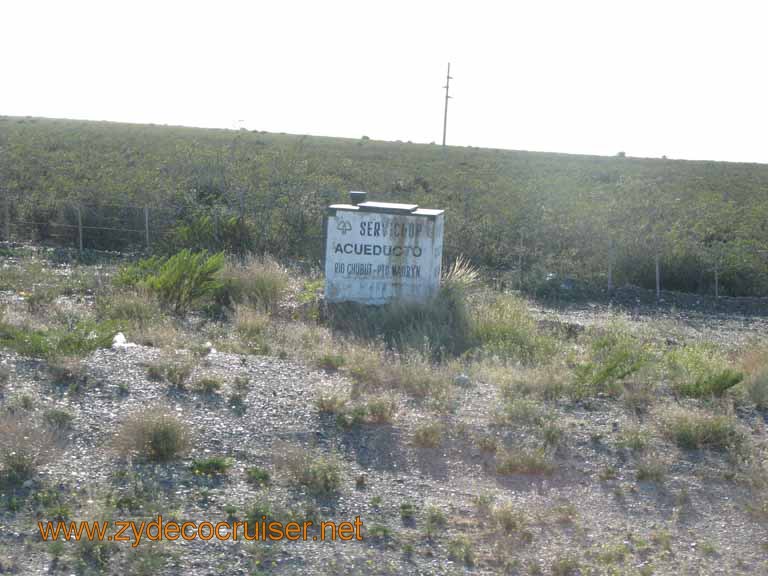 016: Carnival Splendor, Puerto Madryn, Penguins Paradise, Punta Tombo Tour - Servicoop Acueducto, Rio Chubut - PTO Madryn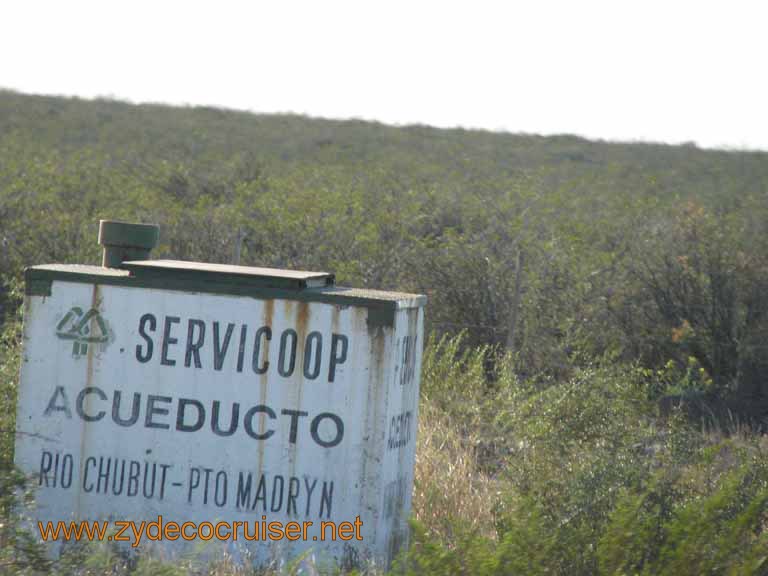 017: Carnival Splendor, Puerto Madryn, Penguins Paradise, Punta Tombo Tour -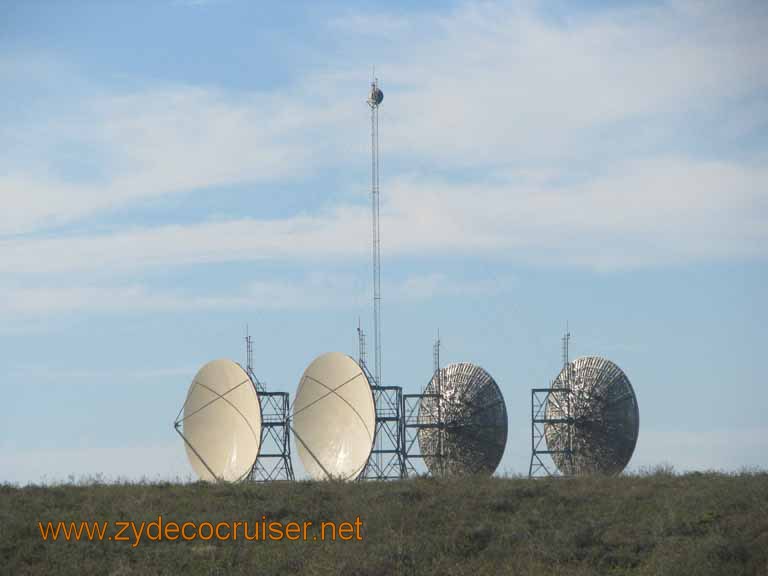 018: Carnival Splendor, Puerto Madryn, Penguins Paradise, Punta Tombo Tour -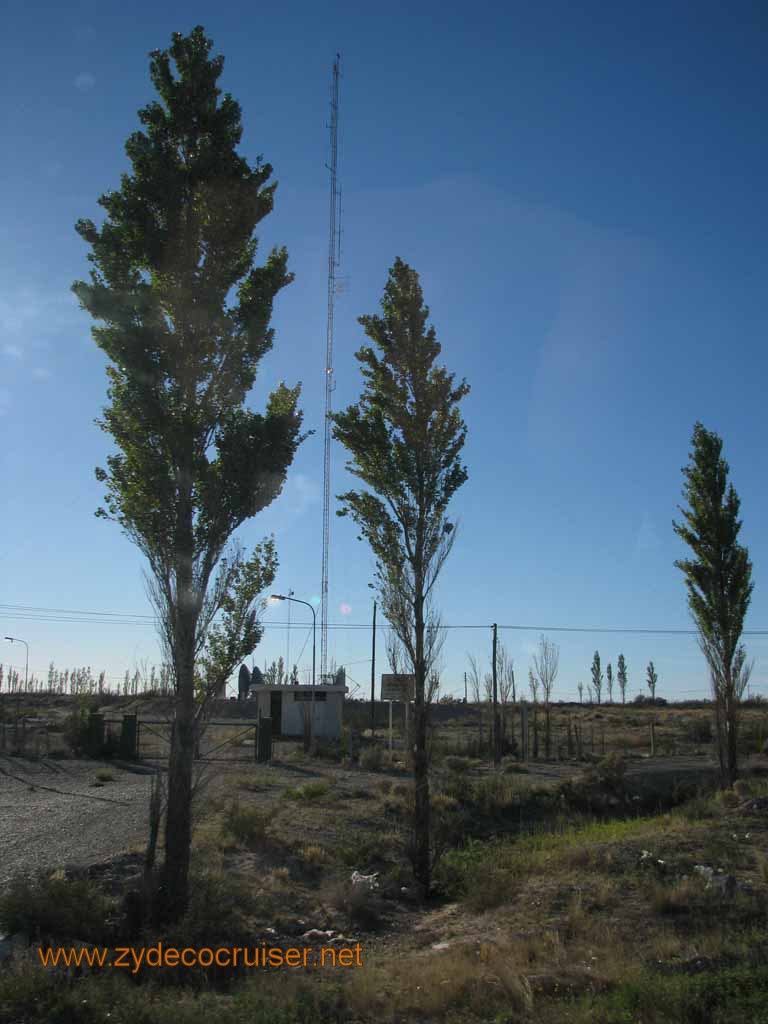 019: Carnival Splendor, Puerto Madryn, Penguins Paradise, Punta Tombo Tour -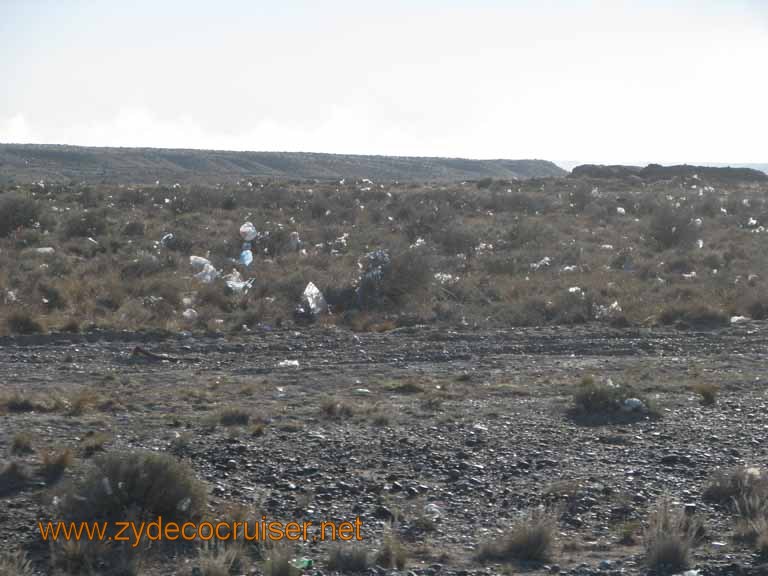 020: Carnival Splendor, Puerto Madryn, Penguins Paradise, Punta Tombo Tour -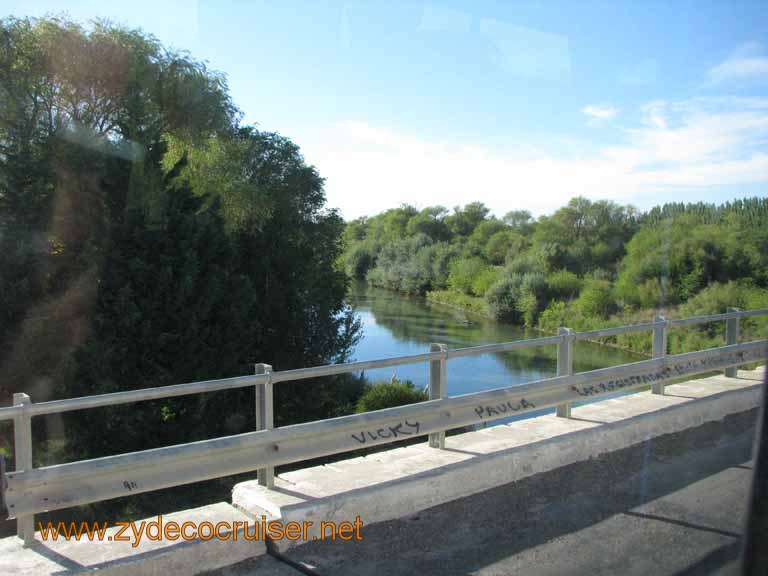 021: Carnival Splendor, Puerto Madryn, Penguins Paradise, Punta Tombo Tour -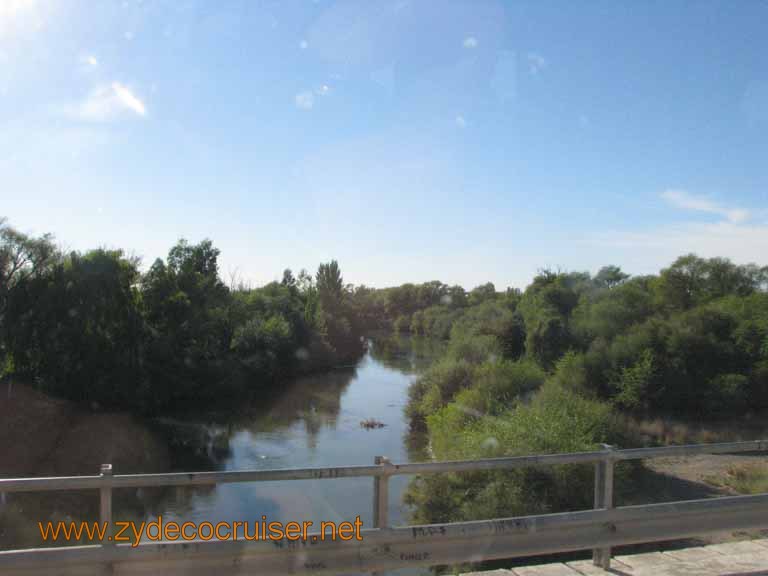 022: Carnival Splendor, Puerto Madryn, Penguins Paradise, Punta Tombo Tour - Petrobras Minimercado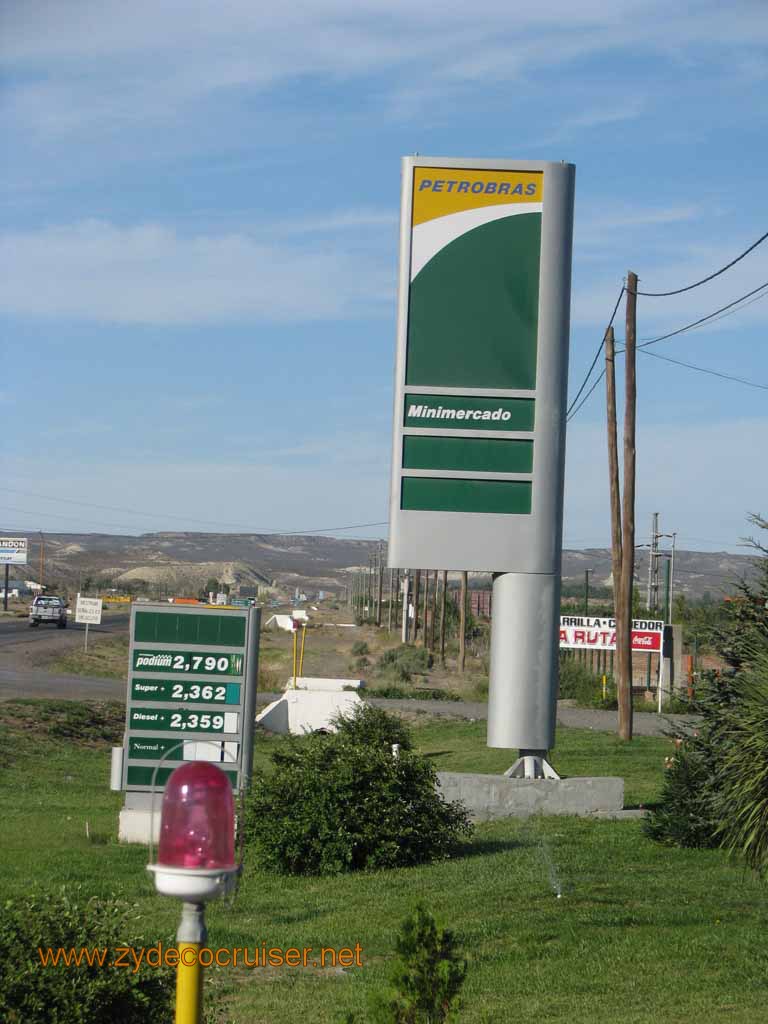 023: Carnival Splendor, Puerto Madryn, Penguins Paradise, Punta Tombo Tour - Pit stop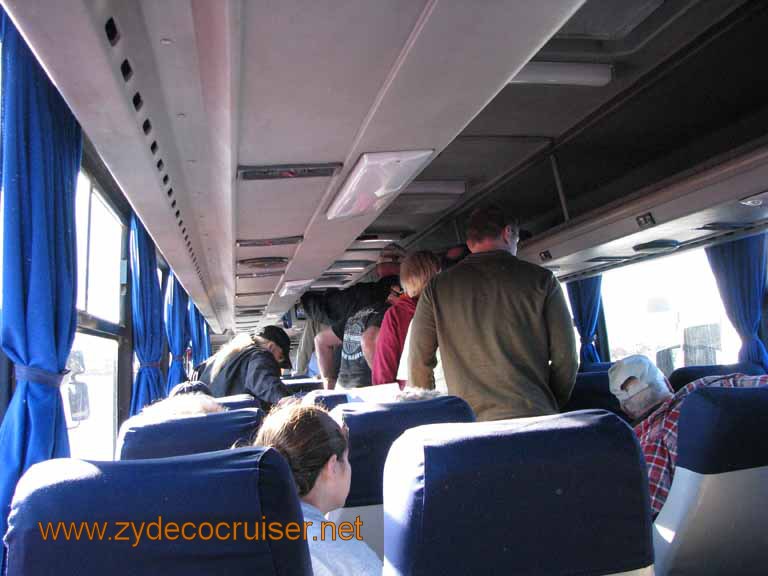 024: Carnival Splendor, Puerto Madryn, Penguins Paradise, Punta Tombo Tour - Pit Stop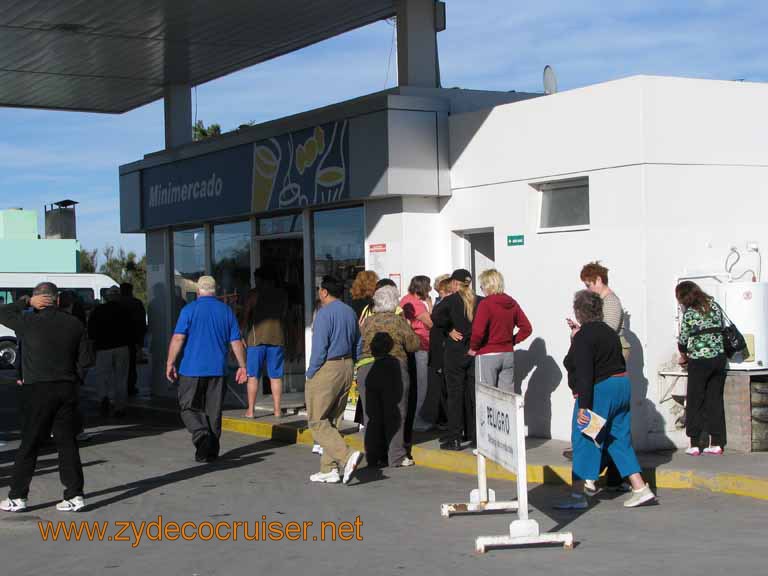 025: Carnival Splendor, Puerto Madryn, Penguins Paradise, Punta Tombo Tour -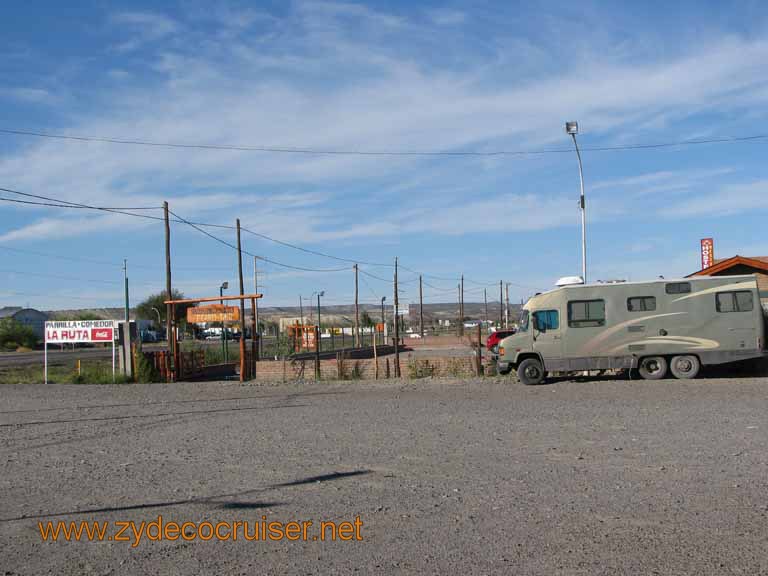 026: Carnival Splendor, Puerto Madryn, Penguins Paradise, Punta Tombo Tour - Minimercado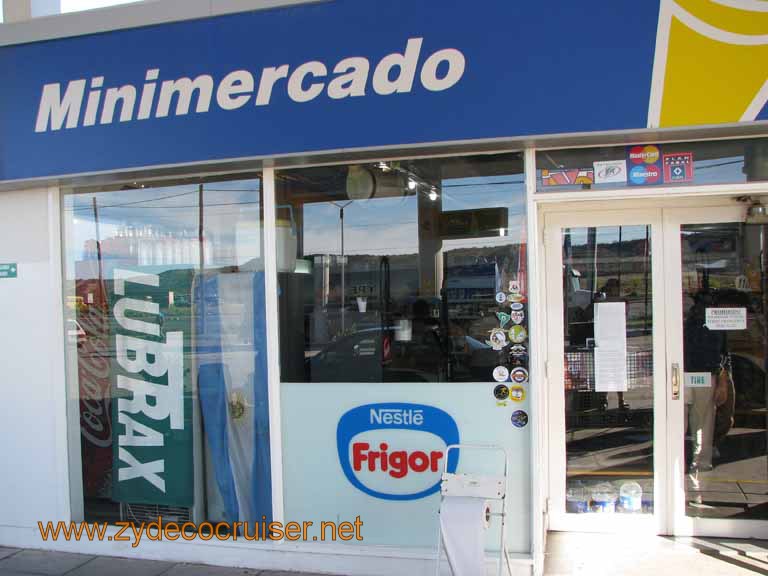 027: Carnival Splendor, Puerto Madryn, Penguins Paradise, Punta Tombo Tour -
028: Carnival Splendor, Puerto Madryn, Penguins Paradise, Punta Tombo Tour -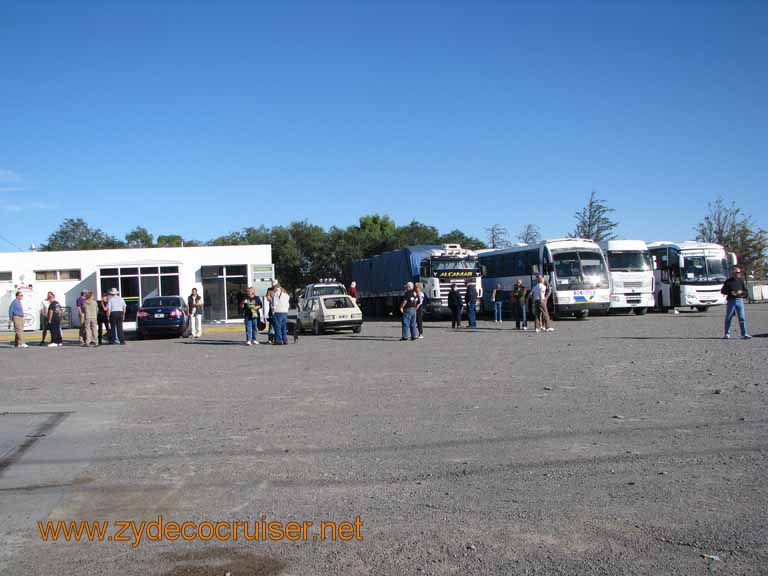 029: Carnival Splendor, Puerto Madryn, Penguins Paradise, Punta Tombo Tour -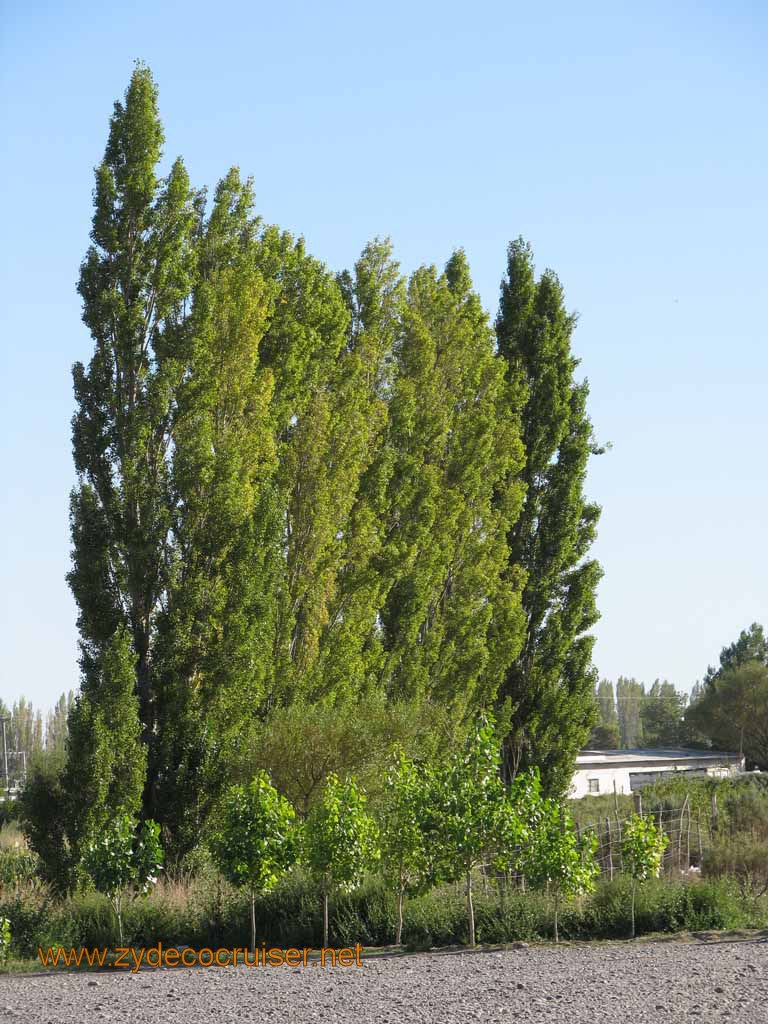 030: Carnival Splendor, Puerto Madryn, Penguins Paradise, Punta Tombo Tour -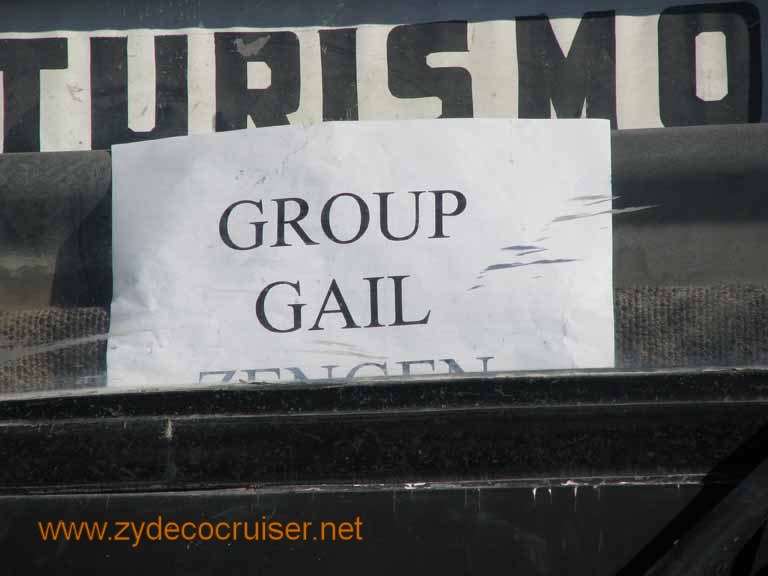 031: Carnival Splendor, Puerto Madryn, Penguins Paradise, Punta Tombo Tour -
032: Carnival Splendor, Puerto Madryn, Penguins Paradise, Punta Tombo Tour - Galletitas Tia Maruca Junglitas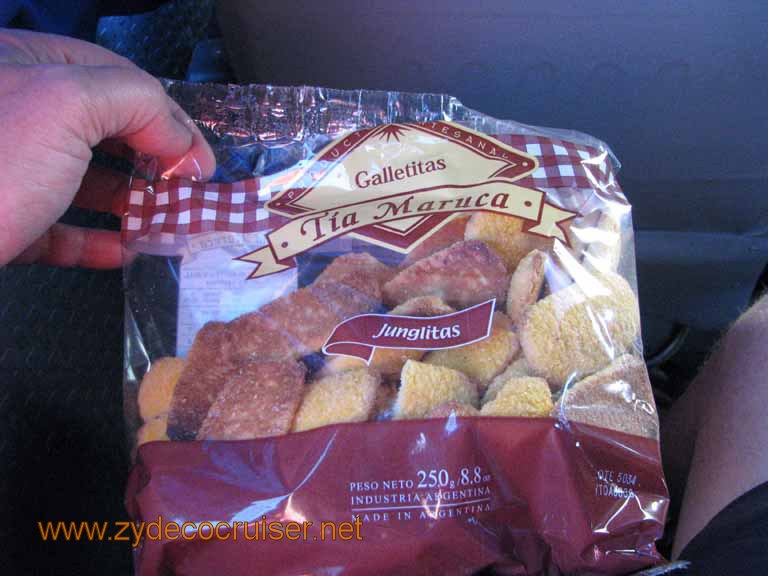 033: Carnival Splendor, Puerto Madryn, Penguins Paradise, Punta Tombo Tour - Lays Papas Fritas Clasicas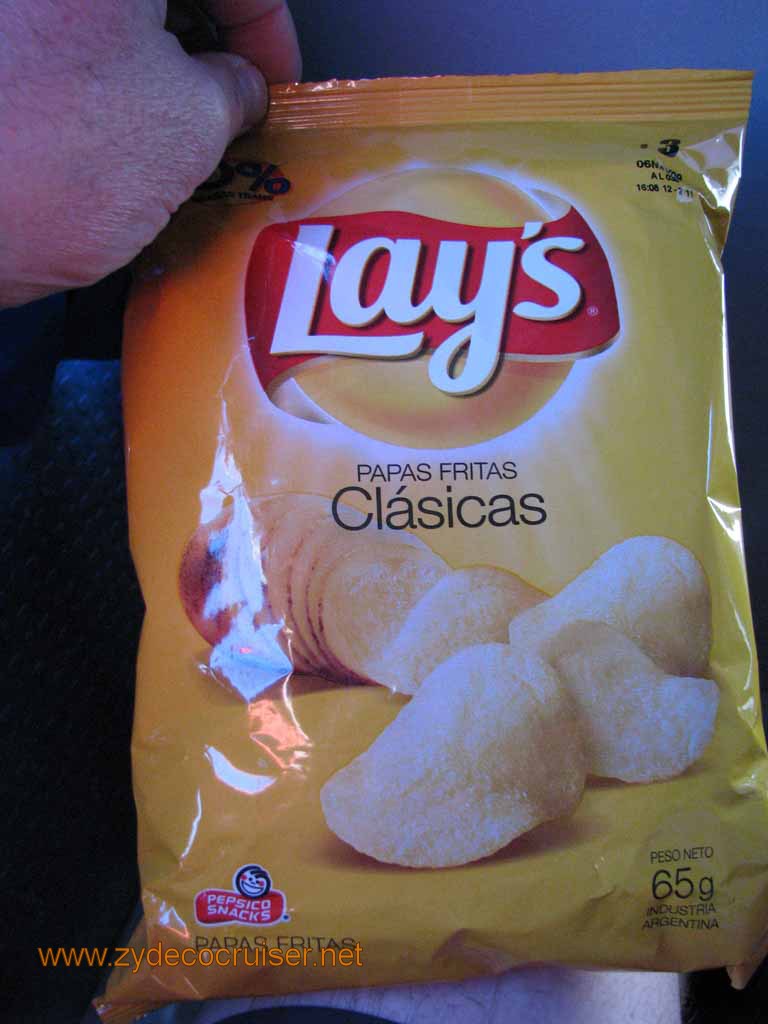 034: Carnival Splendor, Puerto Madryn, Penguins Paradise, Punta Tombo Tour - La Galesa - Torta Negra de la Patagonia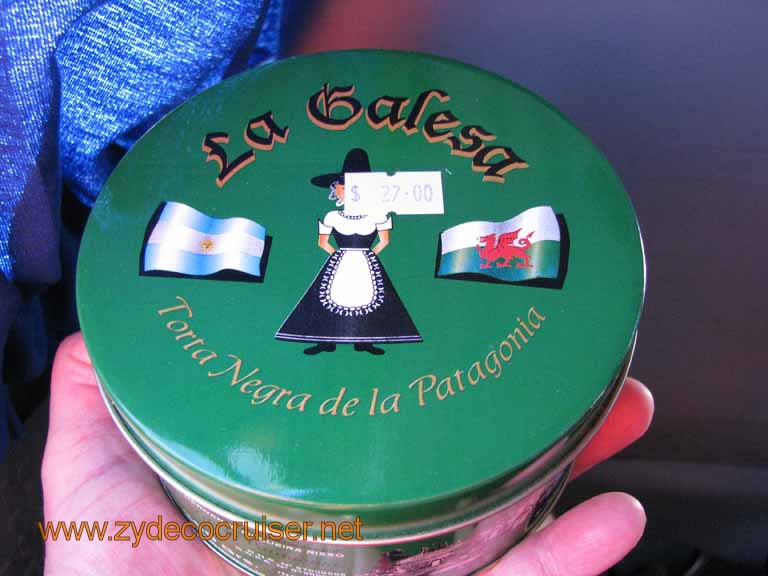 035: Carnival Splendor, Puerto Madryn, Penguins Paradise, Punta Tombo Tour - Patagonian Black Welsh Cake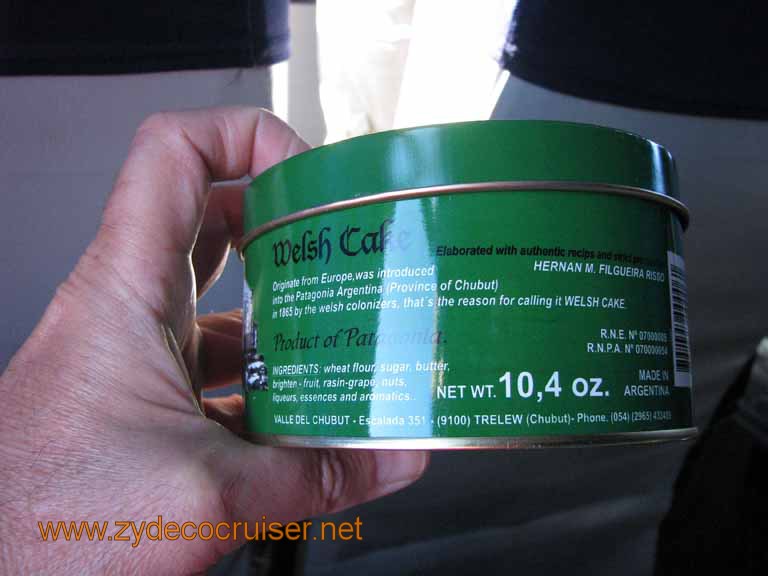 036: Carnival Splendor, Puerto Madryn, Penguins Paradise, Punta Tombo Tour - El Aguila Salme y Queso Sanwich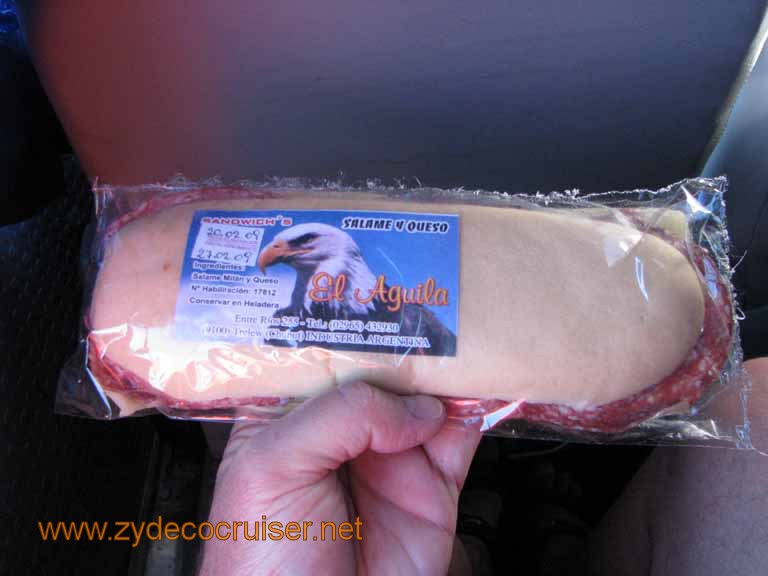 037: Carnival Splendor, Puerto Madryn, Penguins Paradise, Punta Tombo Tour -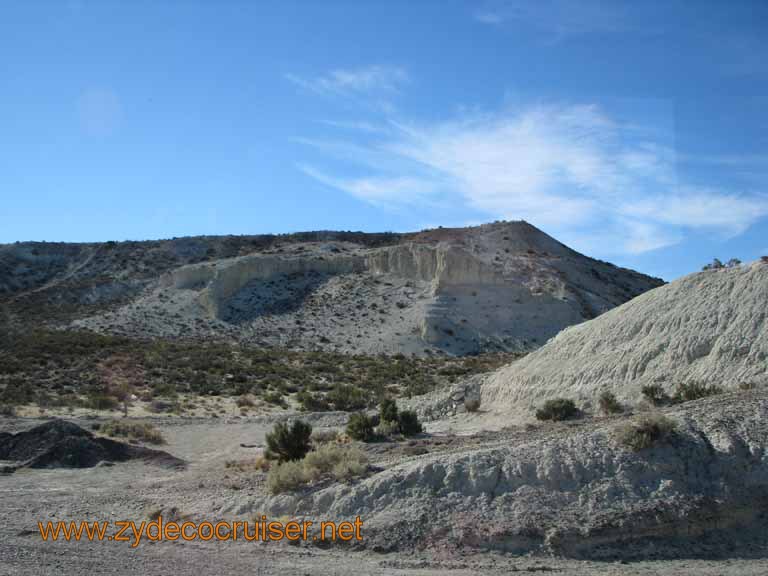 038: Carnival Splendor, Puerto Madryn, Penguins Paradise, Punta Tombo Tour -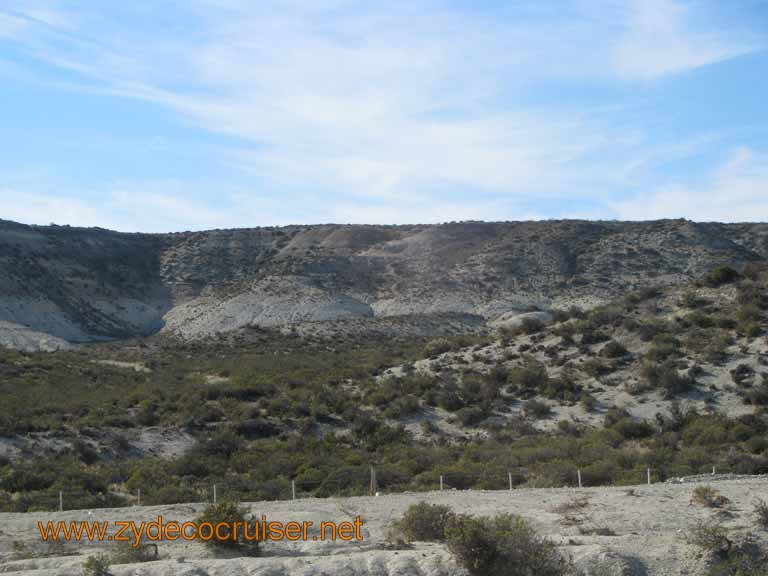 039: Carnival Splendor, Puerto Madryn, Penguins Paradise, Punta Tombo Tour -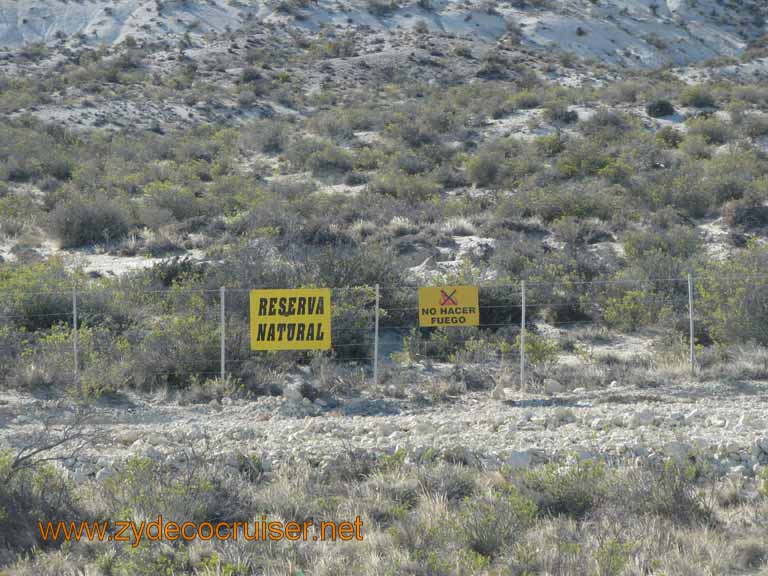 040: Carnival Splendor, Puerto Madryn, Penguins Paradise, Punta Tombo Tour -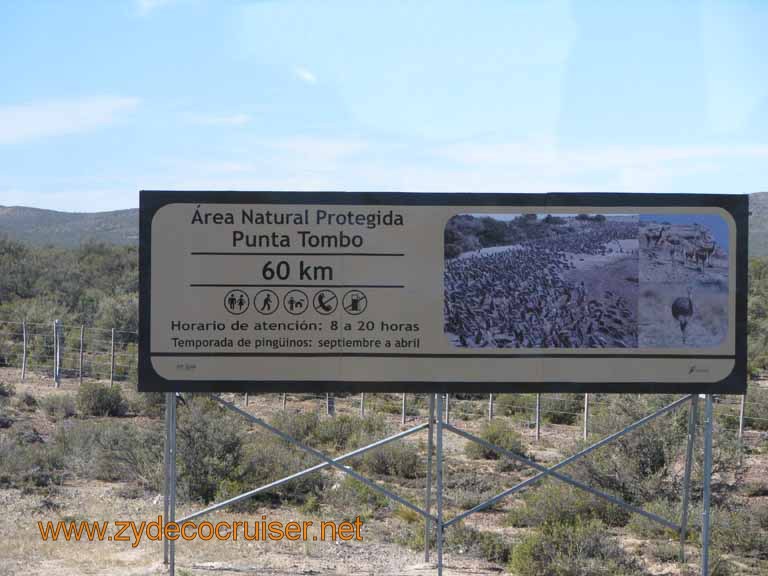 041: Carnival Splendor, Puerto Madryn, Penguins Paradise, Punta Tombo Tour -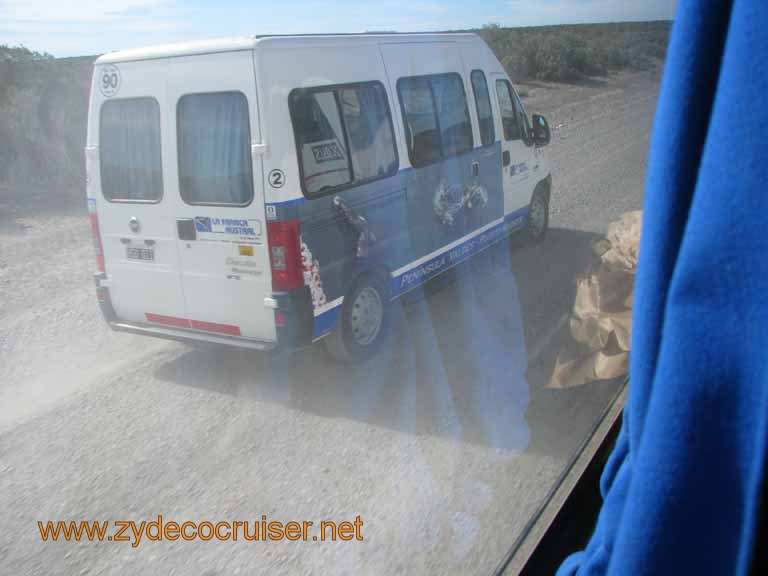 042: Carnival Splendor, Puerto Madryn, Penguins Paradise, Punta Tombo Tour -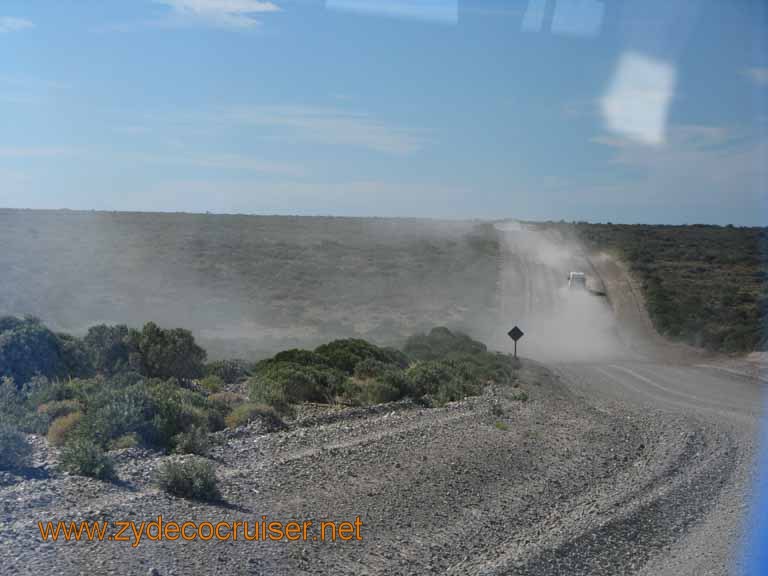 043: Carnival Splendor, Puerto Madryn, Penguins Paradise, Punta Tombo Tour -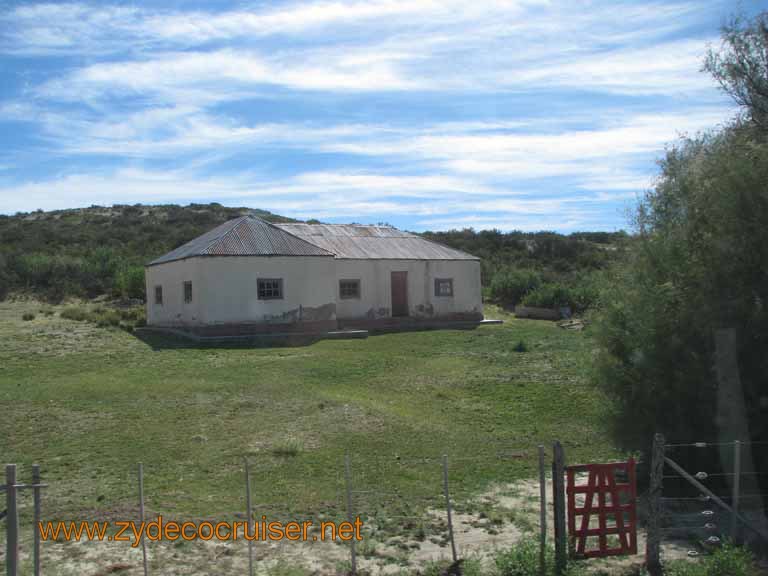 044: Carnival Splendor, Puerto Madryn, Penguins Paradise, Punta Tombo Tour - Sheep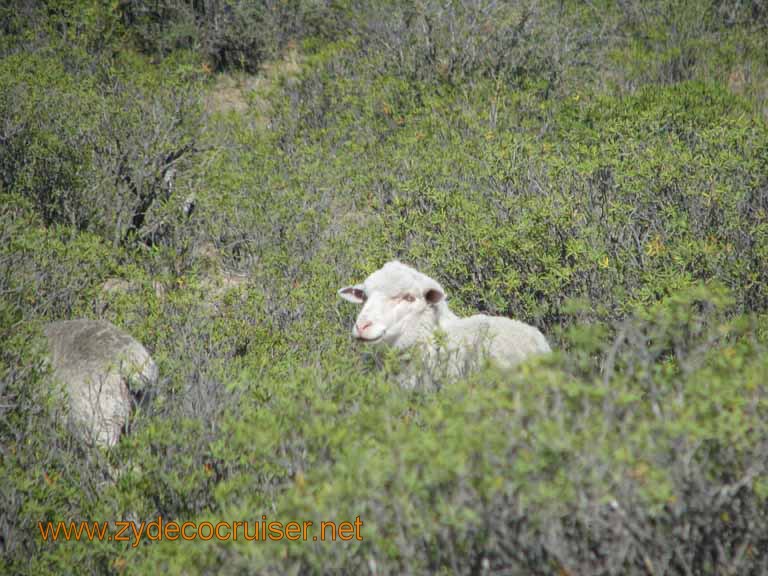 045: Carnival Splendor, Puerto Madryn, Penguins Paradise, Punta Tombo Tour - Guanaco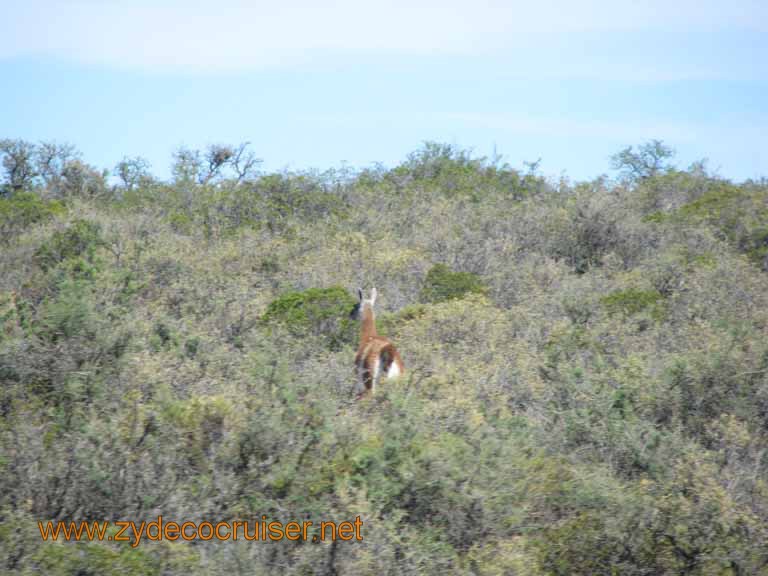 046: Carnival Splendor, Puerto Madryn, Penguins Paradise, Punta Tombo Tour -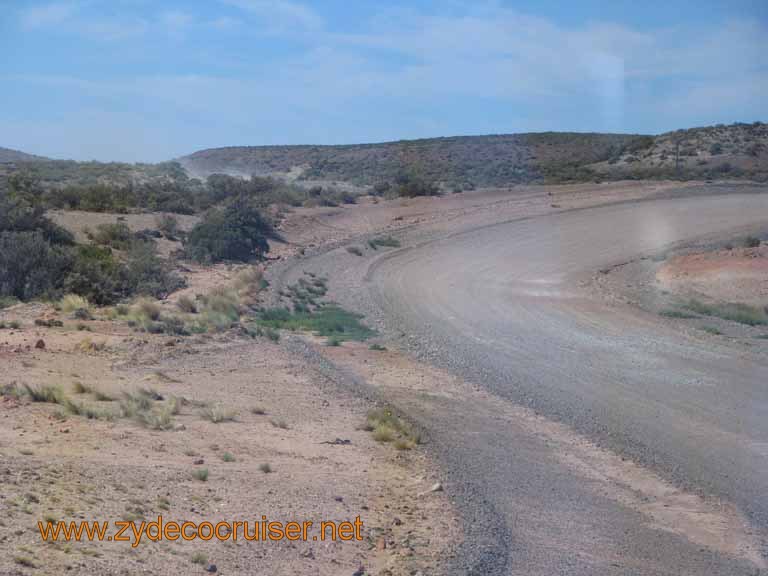 047: Carnival Splendor, Puerto Madryn, Penguins Paradise, Punta Tombo Tour -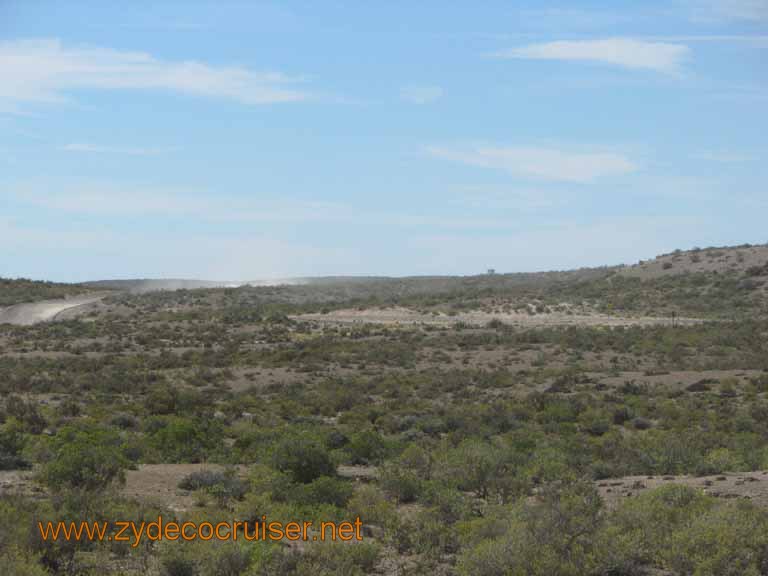 048: Carnival Splendor, Puerto Madryn, Penguins Paradise, Punta Tombo Tour -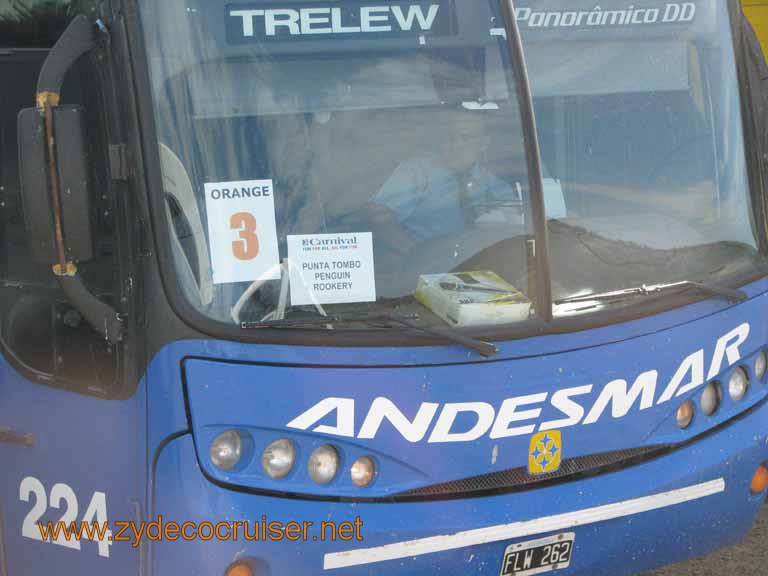 049: Carnival Splendor, Puerto Madryn, Penguins Paradise, Punta Tombo Tour -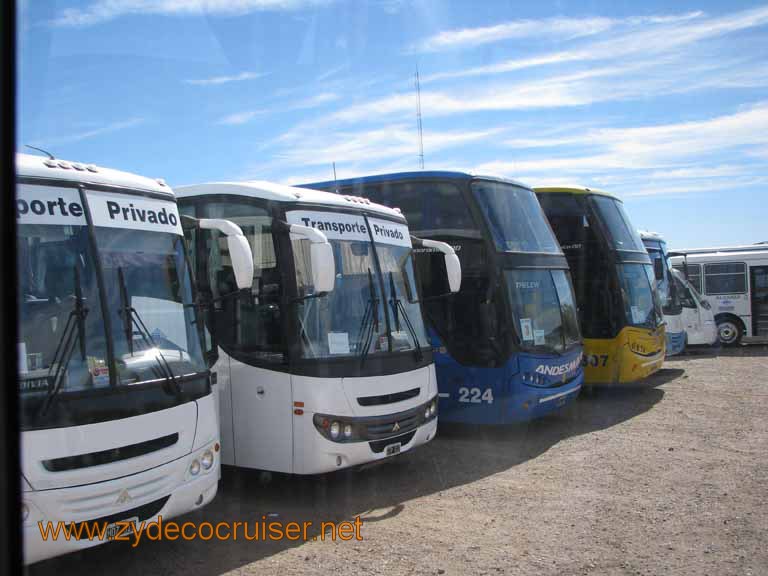 050: Carnival Splendor, Puerto Madryn, Penguins Paradise, Punta Tombo Tour -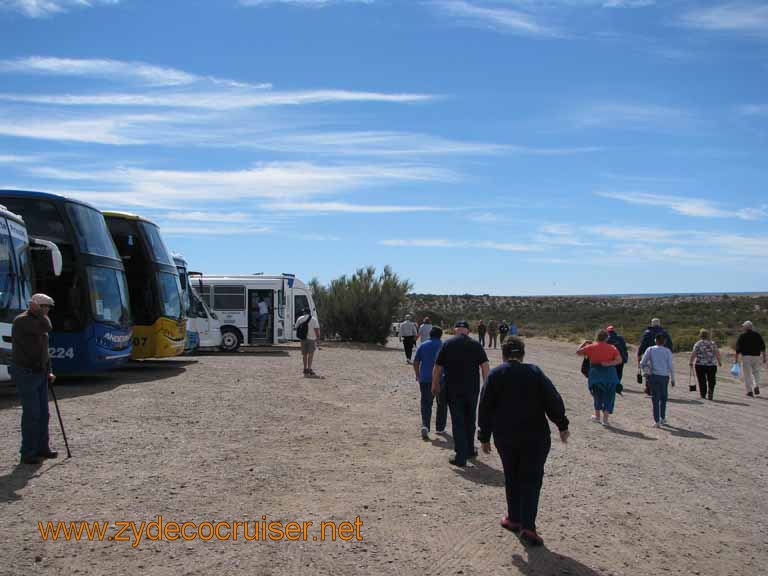 051: Carnival Splendor, Puerto Madryn, Penguins Paradise, Punta Tombo Tour -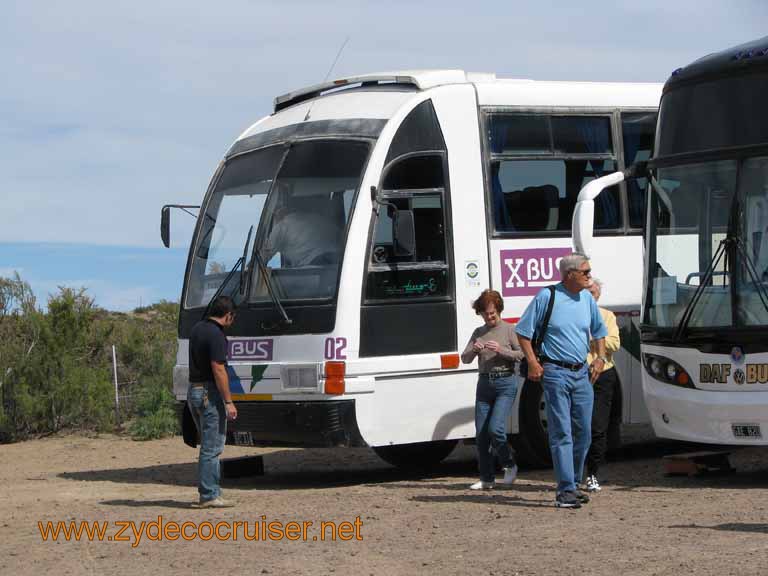 052: Carnival Splendor, Puerto Madryn, Penguins Paradise, Punta Tombo Tour -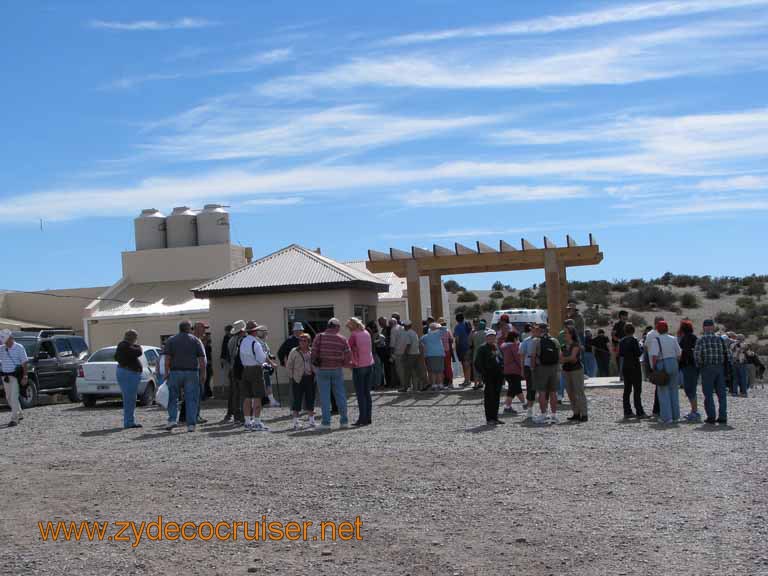 053: Carnival Splendor, Puerto Madryn, Penguins Paradise, Punta Tombo Tour -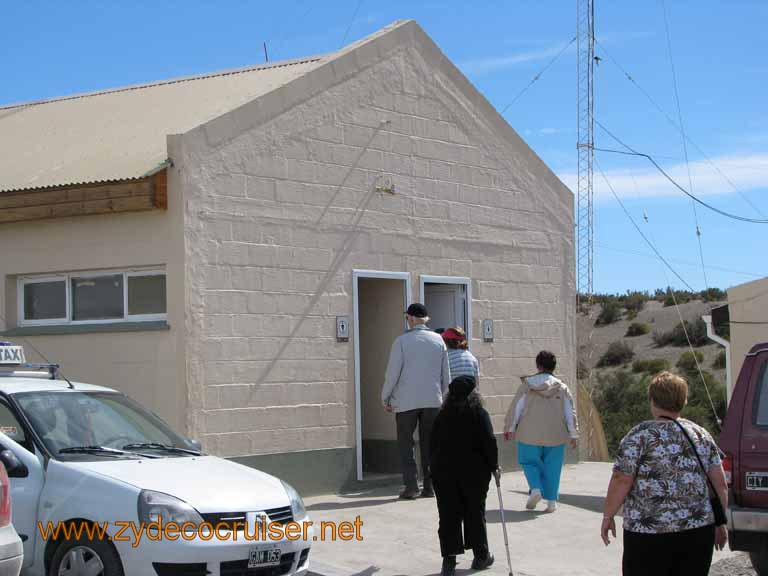 054: Carnival Splendor, Puerto Madryn, Penguins Paradise, Punta Tombo Tour -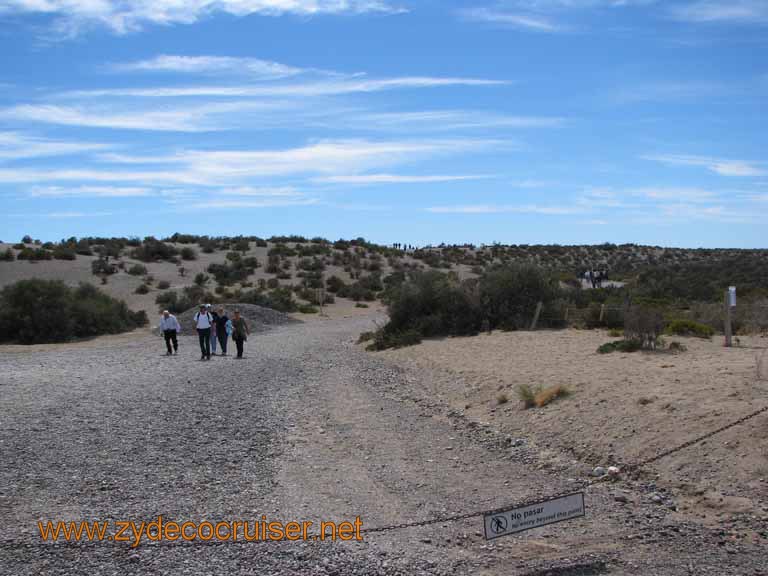 055: Carnival Splendor, Puerto Madryn, Penguins Paradise, Punta Tombo Tour - Welcome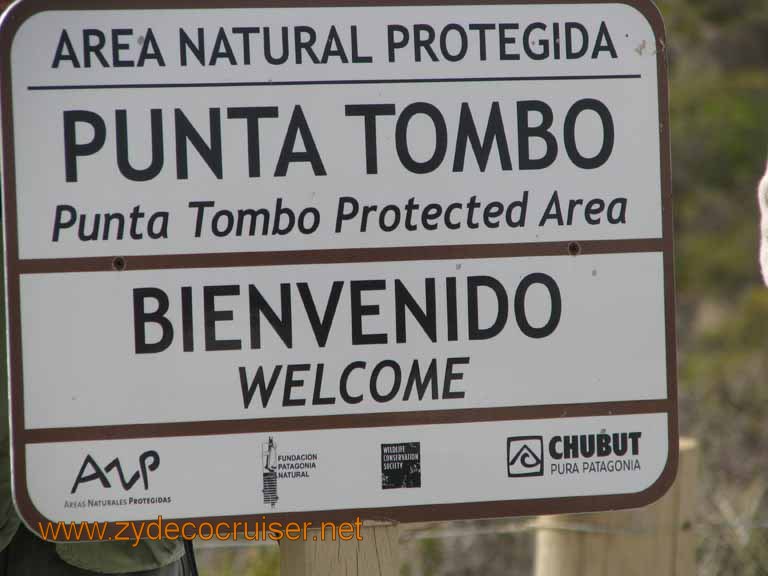 056: Carnival Splendor, Puerto Madryn, Penguins Paradise, Punta Tombo Tour - Magellanic penguin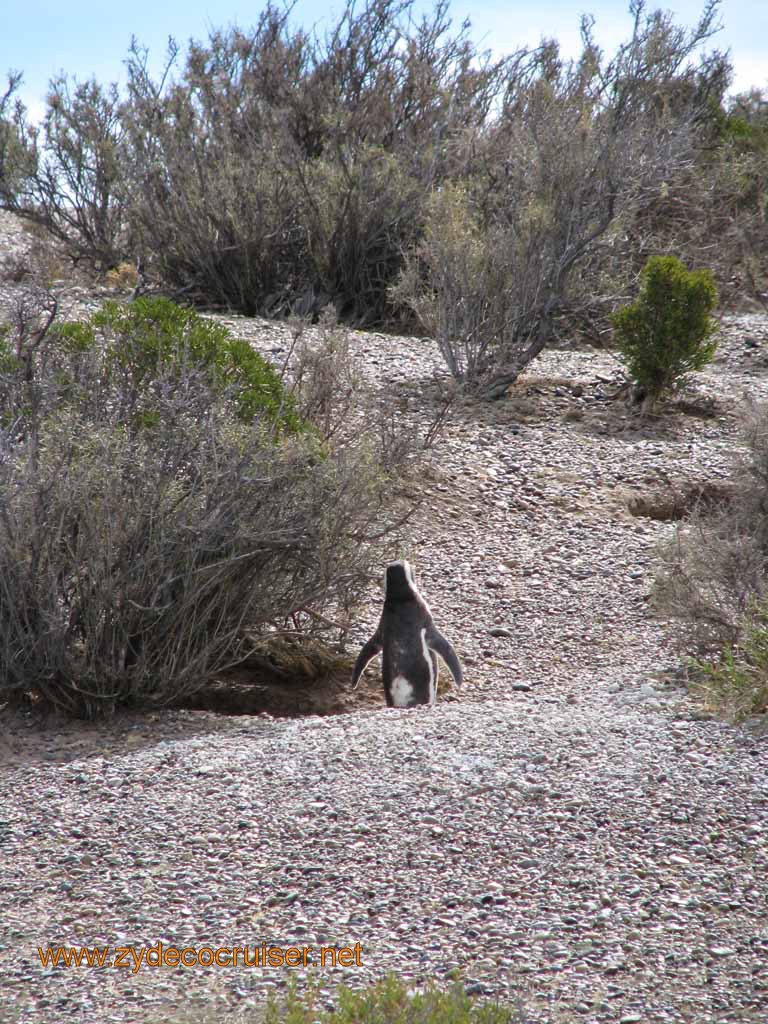 057: Carnival Splendor, Puerto Madryn, Penguins Paradise, Punta Tombo Tour -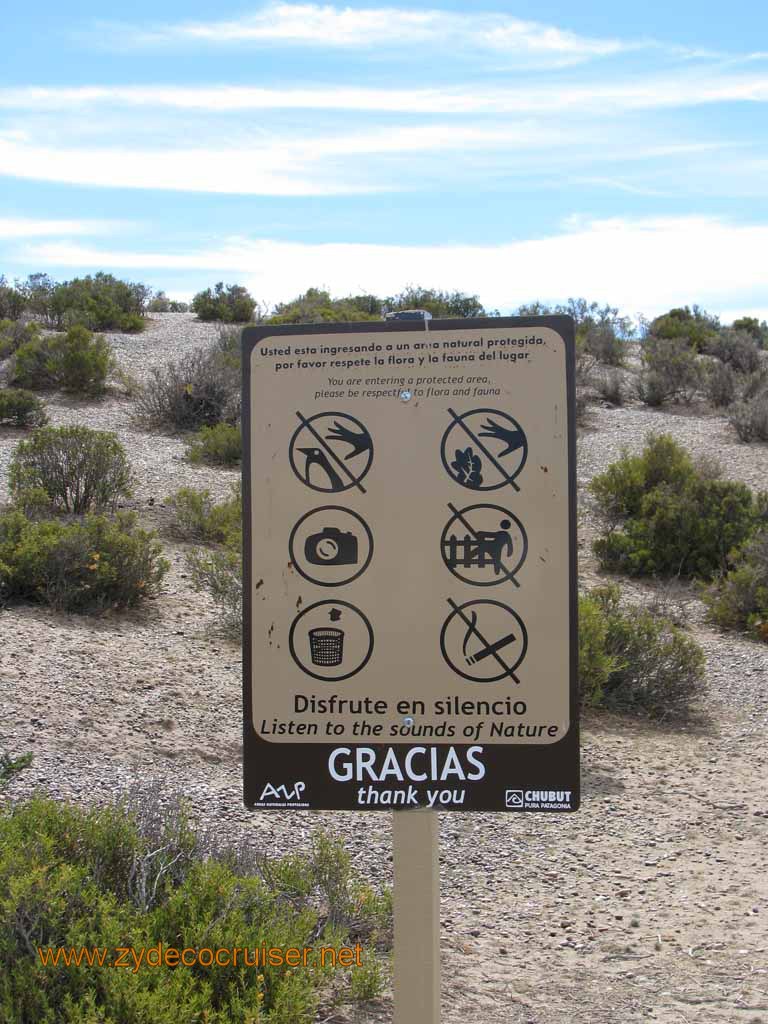 058: Carnival Splendor, Puerto Madryn, Penguins Paradise, Punta Tombo Tour - Magellanic penguin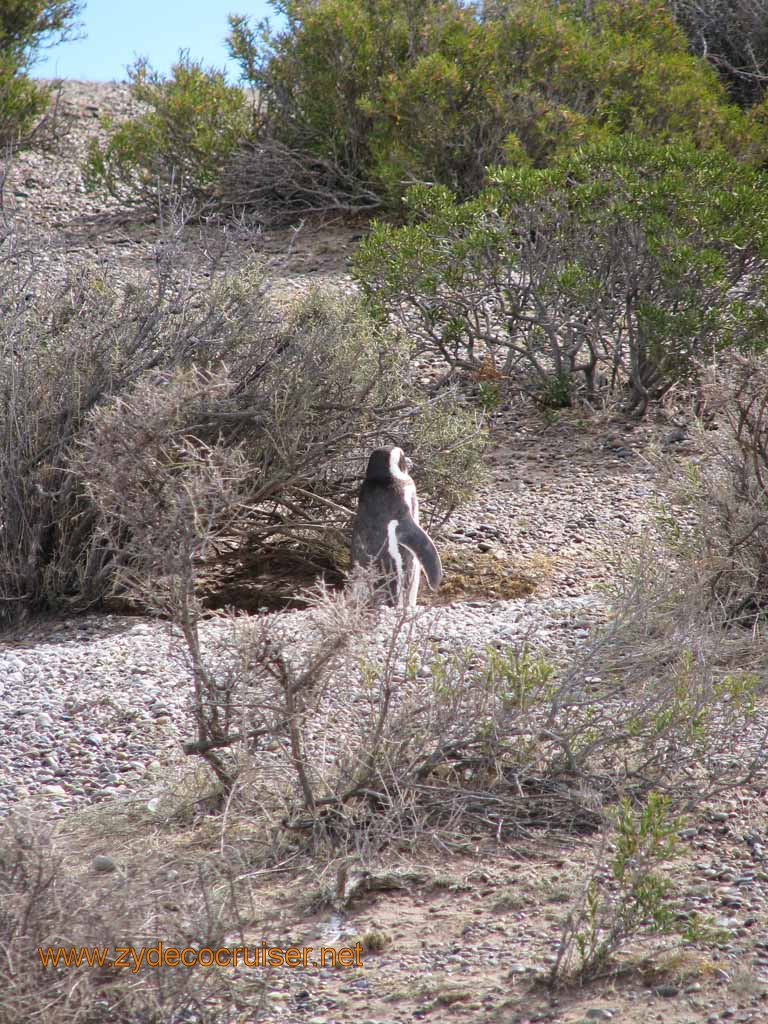 059: Carnival Splendor, Puerto Madryn, Penguins Paradise, Punta Tombo Tour - Pinguino de MAGALLANES - Magellanic penguin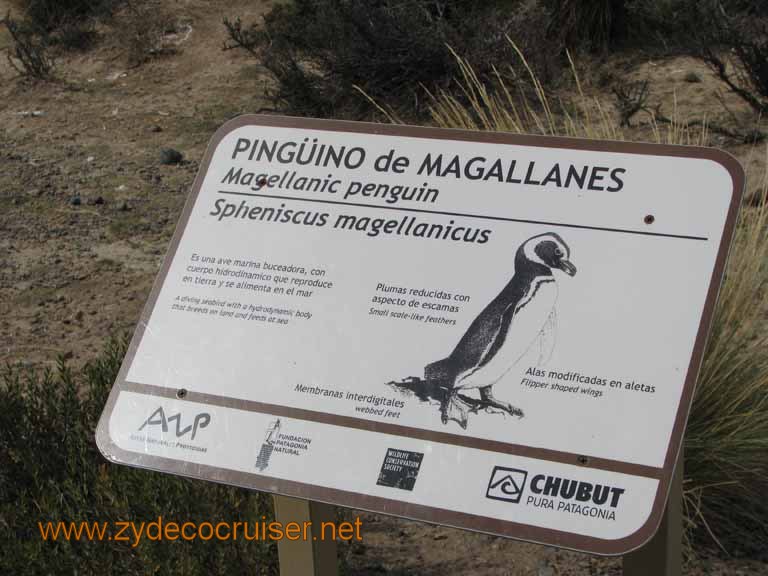 060: Carnival Splendor, Puerto Madryn, Penguins Paradise, Punta Tombo Tour -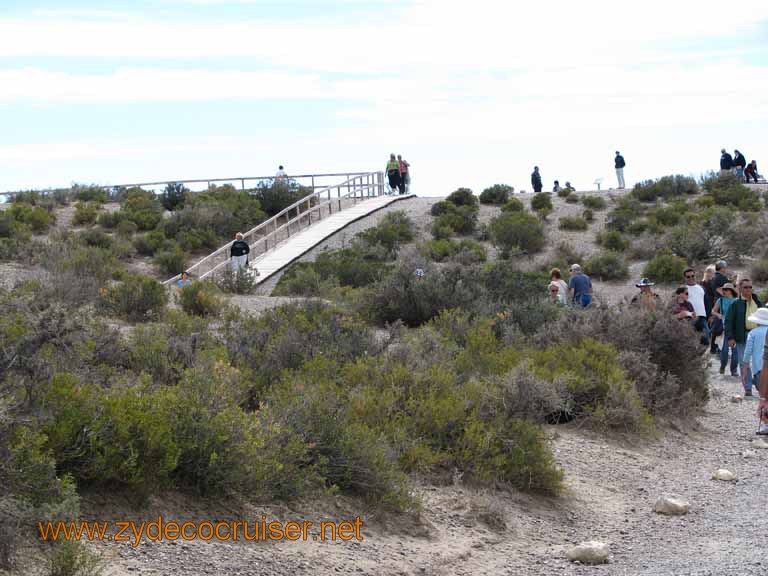 061: Carnival Splendor, Puerto Madryn, Penguins Paradise, Punta Tombo Tour -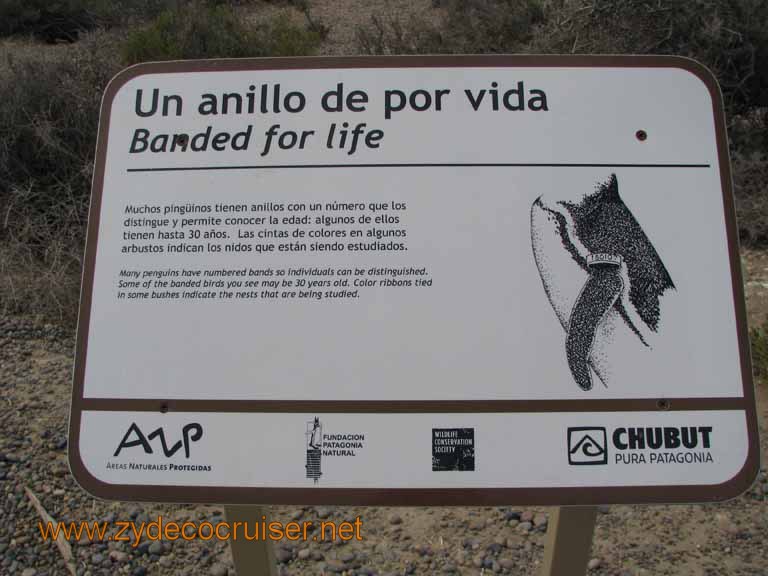 062: Carnival Splendor, Puerto Madryn, Penguins Paradise, Punta Tombo Tour - Magellanic penguins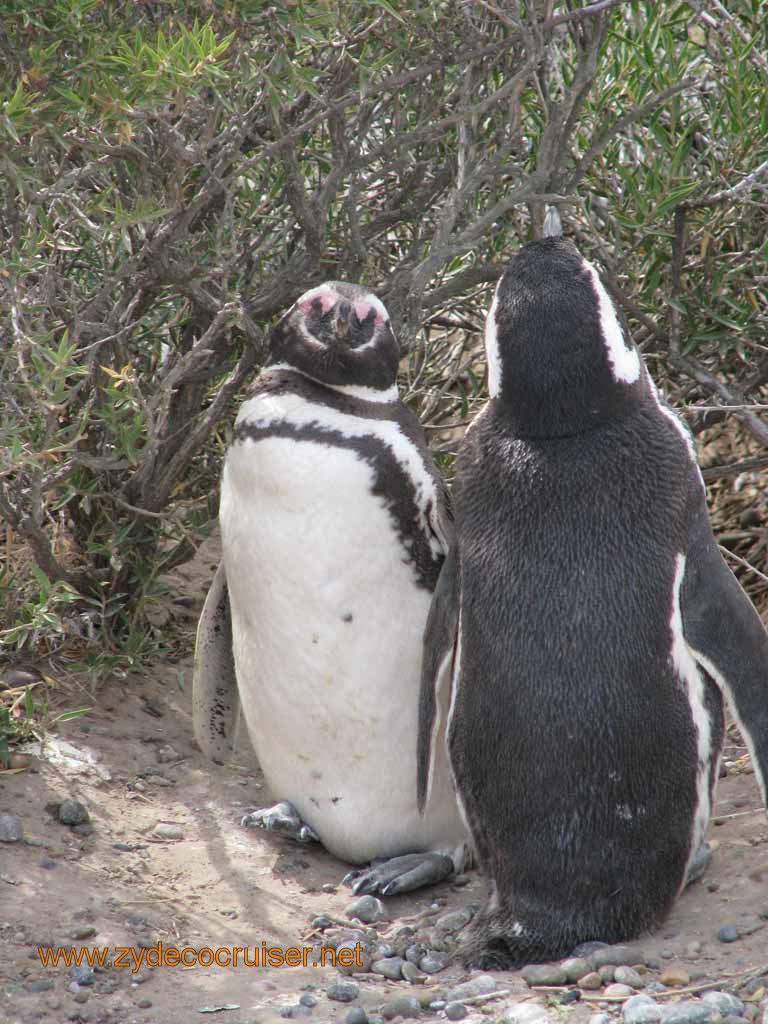 063: Carnival Splendor, Puerto Madryn, Penguins Paradise, Punta Tombo Tour - Magellanic penguin burrow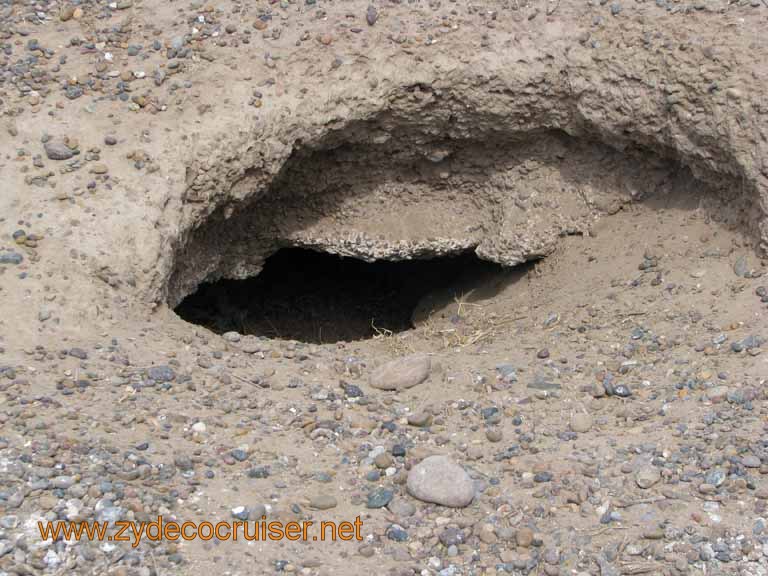 064: Carnival Splendor, Puerto Madryn, Penguins Paradise, Punta Tombo Tour - Magellanic penguins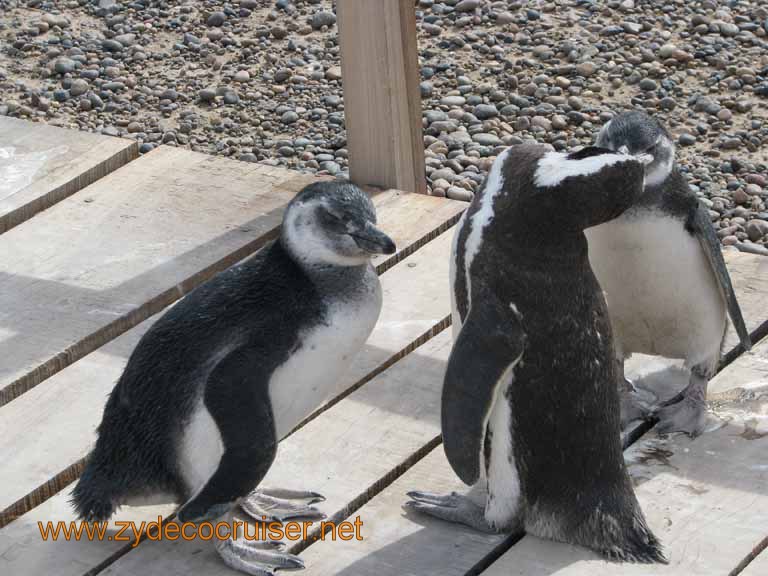 065: Carnival Splendor, Puerto Madryn, Penguins Paradise, Punta Tombo Tour - Magellanic penguins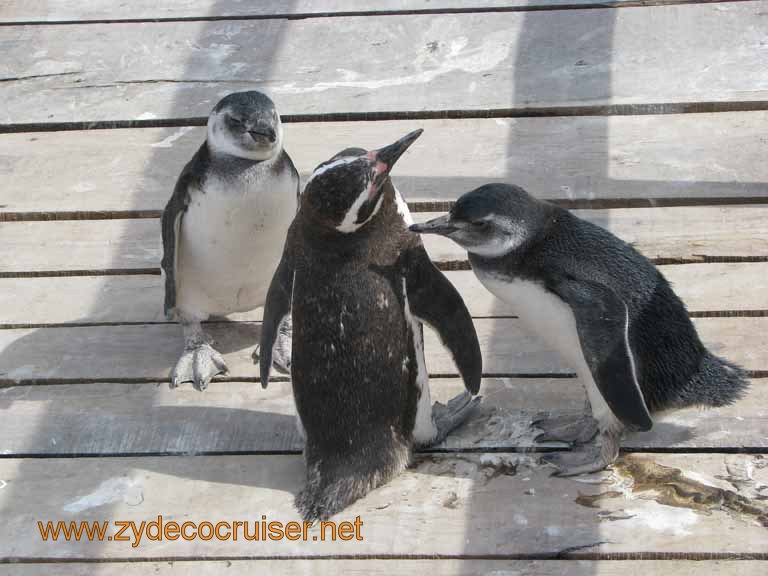 066: Carnival Splendor, Puerto Madryn, Penguins Paradise, Punta Tombo Tour -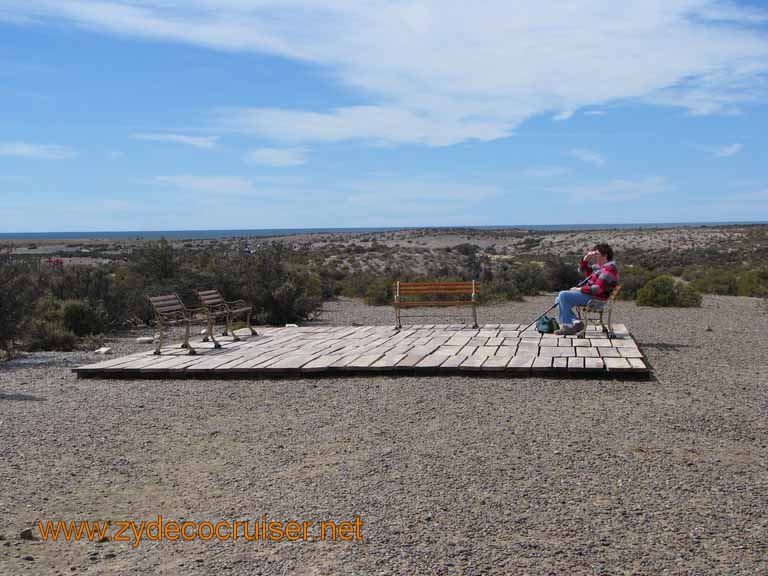 067: Carnival Splendor, Puerto Madryn, Penguins Paradise, Punta Tombo Tour -
068: Carnival Splendor, Puerto Madryn, Penguins Paradise, Punta Tombo Tour -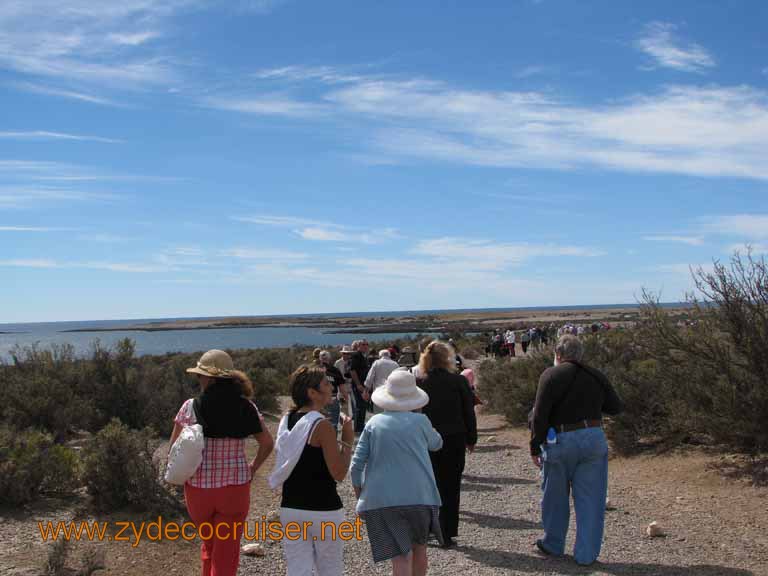 069: Carnival Splendor, Puerto Madryn, Penguins Paradise, Punta Tombo Tour - Magellanic penguin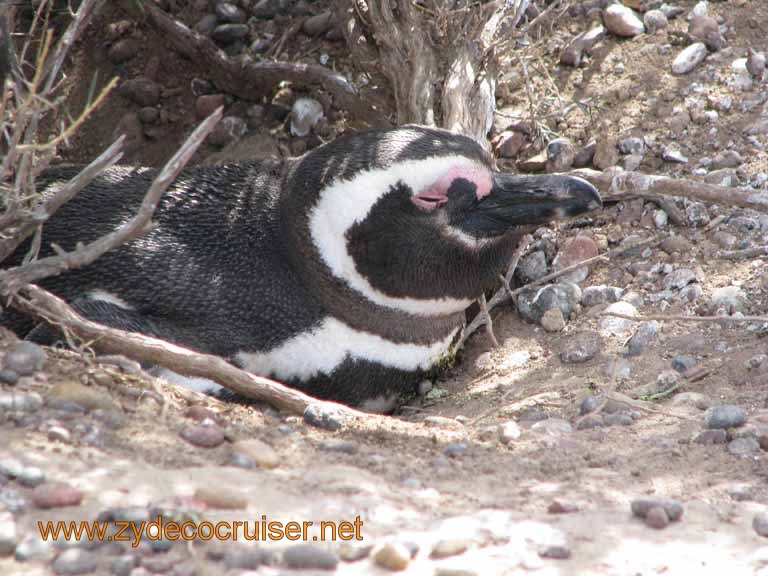 070: Carnival Splendor, Puerto Madryn, Penguins Paradise, Punta Tombo Tour - Magellanic penguin
071: Carnival Splendor, Puerto Madryn, Penguins Paradise, Punta Tombo Tour - Magellanic penguin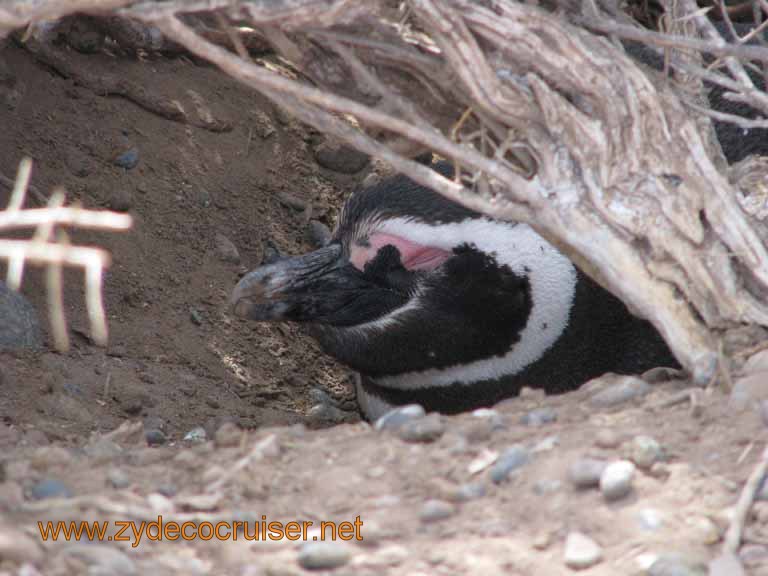 072: Carnival Splendor, Puerto Madryn, Penguins Paradise, Punta Tombo Tour - Guanaco
073: Carnival Splendor, Puerto Madryn, Penguins Paradise, Punta Tombo Tour - Guanaco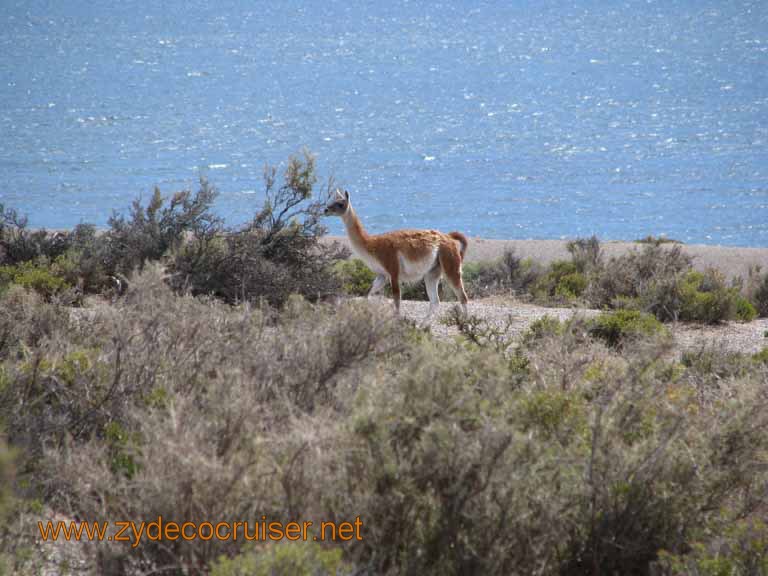 074: Carnival Splendor, Puerto Madryn, Penguins Paradise, Punta Tombo Tour - Magellanic penguin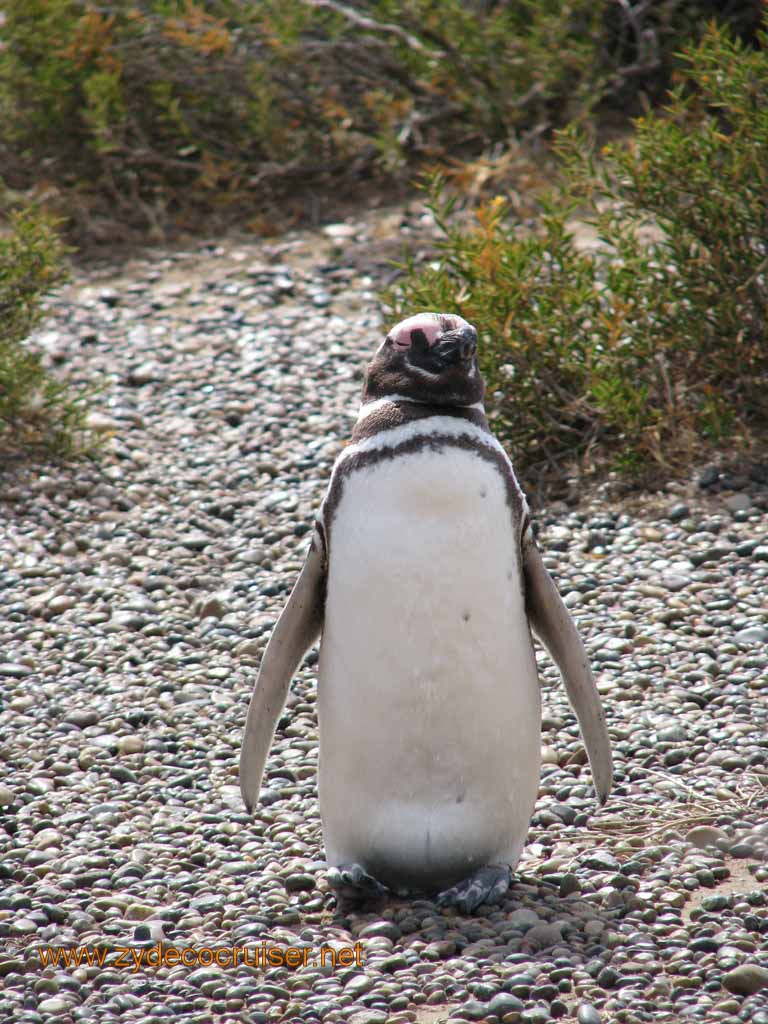 075: Carnival Splendor, Puerto Madryn, Penguins Paradise, Punta Tombo Tour - Magellanic penguins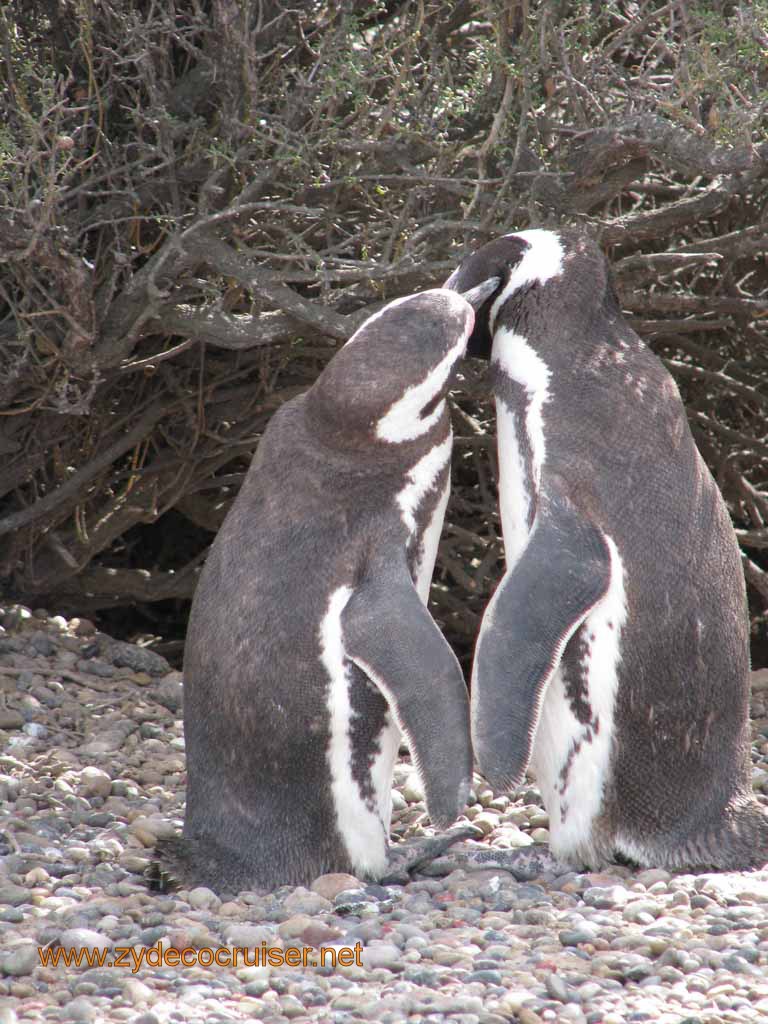 076: Carnival Splendor, Puerto Madryn, Penguins Paradise, Punta Tombo Tour -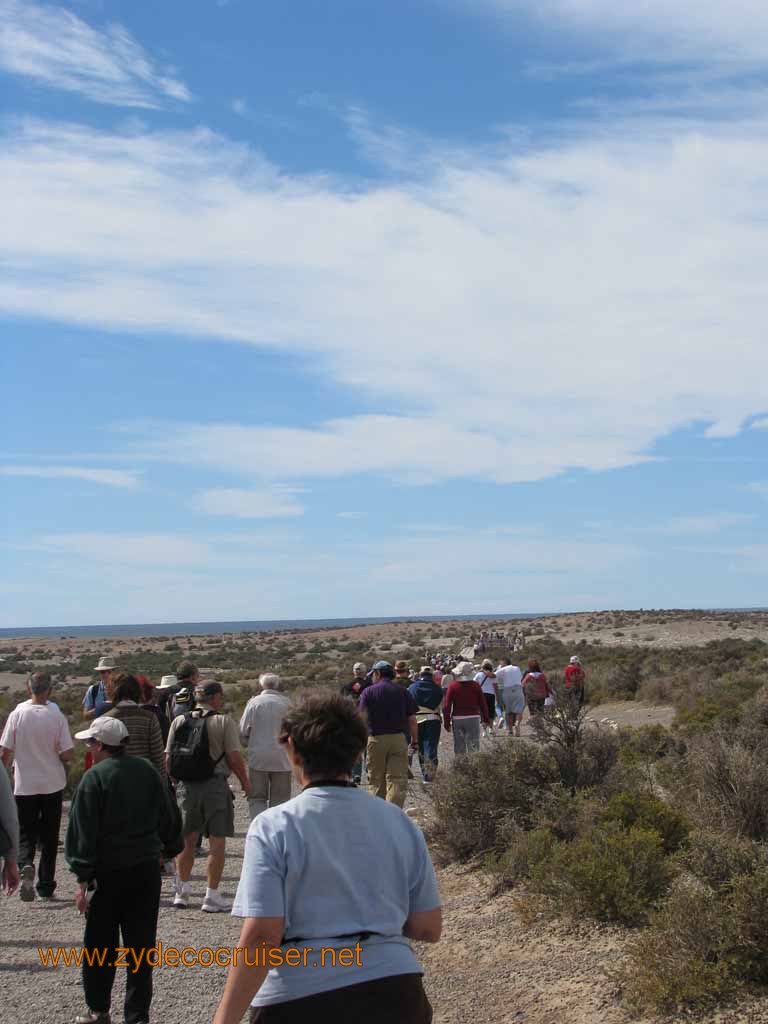 077: Carnival Splendor, Puerto Madryn, Penguins Paradise, Punta Tombo Tour - Magellanic penguin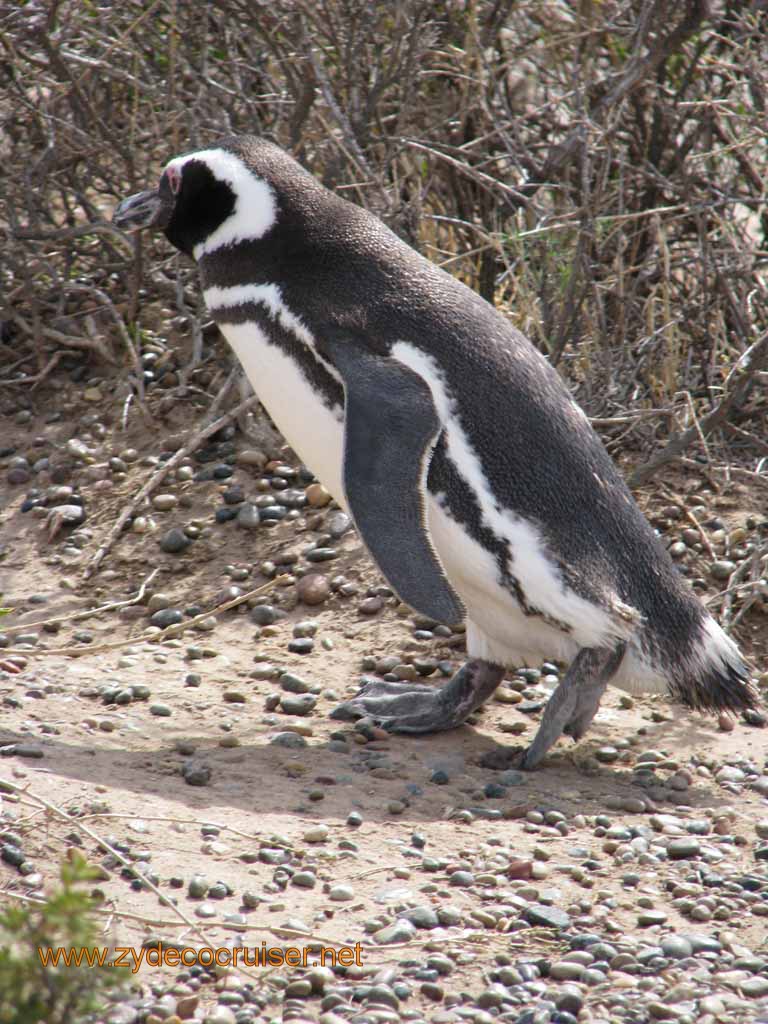 078: Carnival Splendor, Puerto Madryn, Penguins Paradise, Punta Tombo Tour - Magellanic penguin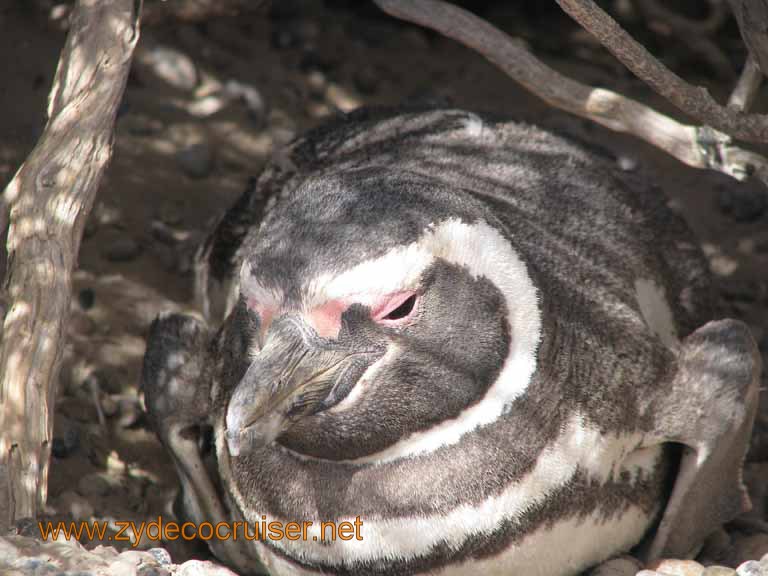 079: Carnival Splendor, Puerto Madryn, Penguins Paradise, Punta Tombo Tour - Magellanic penguin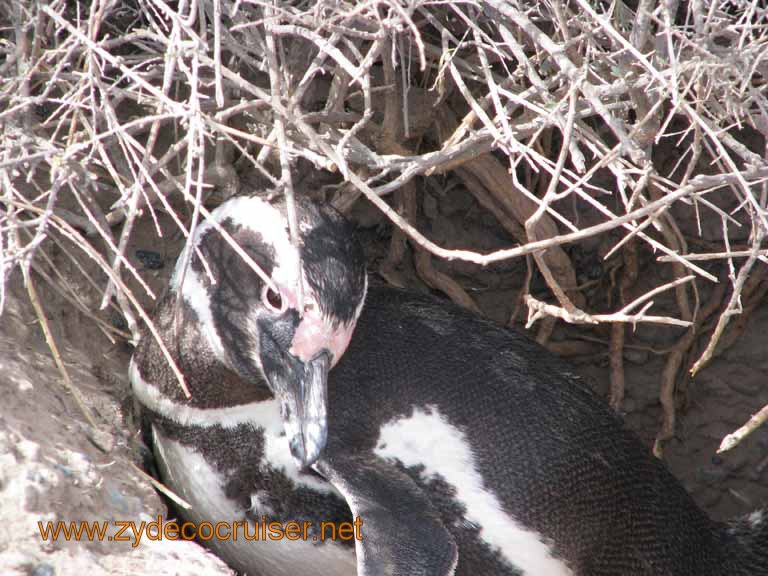 080: Carnival Splendor, Puerto Madryn, Penguins Paradise, Punta Tombo Tour - Magellanic penguin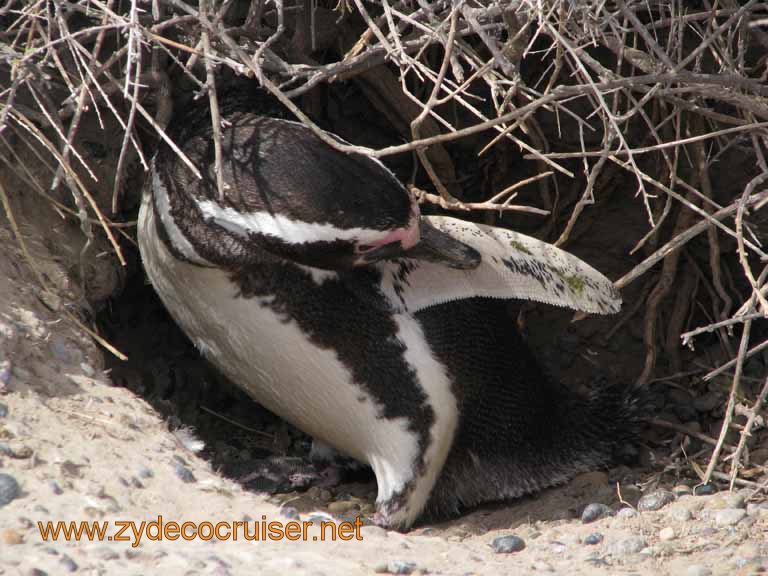 081: Carnival Splendor, Puerto Madryn, Penguins Paradise, Punta Tombo Tour - Magellanic penguin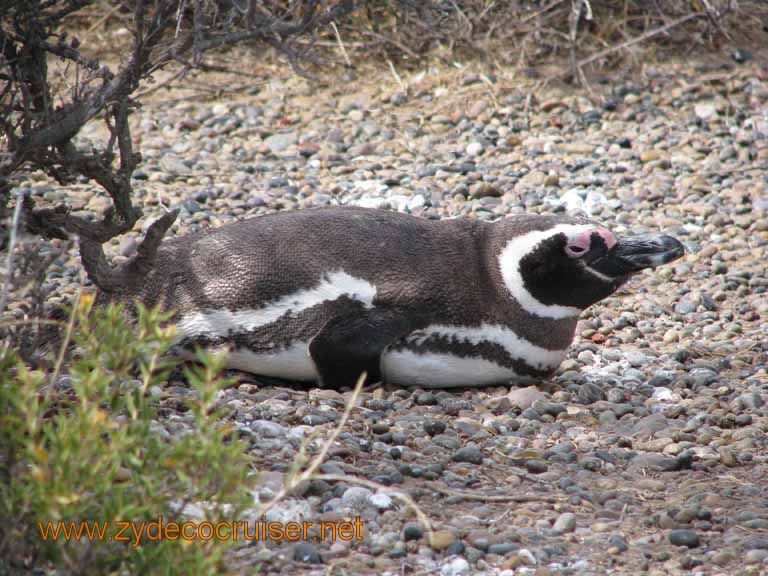 082: Carnival Splendor, Puerto Madryn, Penguins Paradise, Punta Tombo Tour -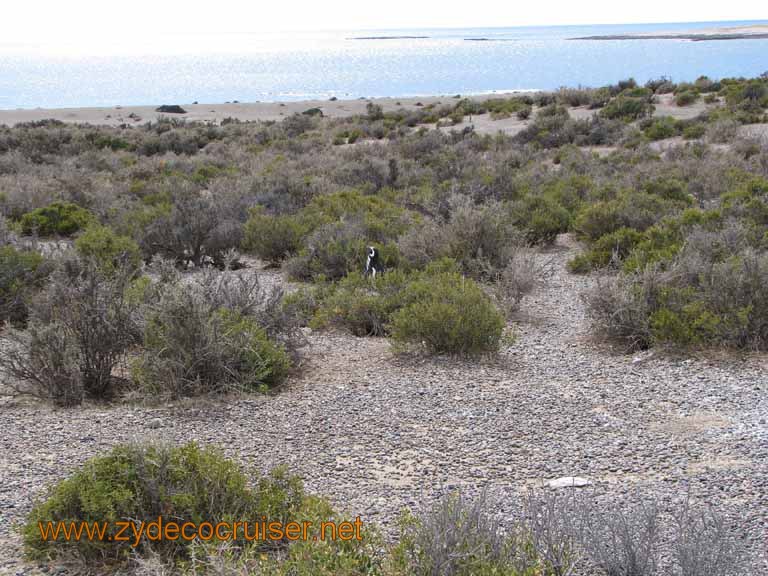 083: Carnival Splendor, Puerto Madryn, Penguins Paradise, Punta Tombo Tour - Magellanic penguin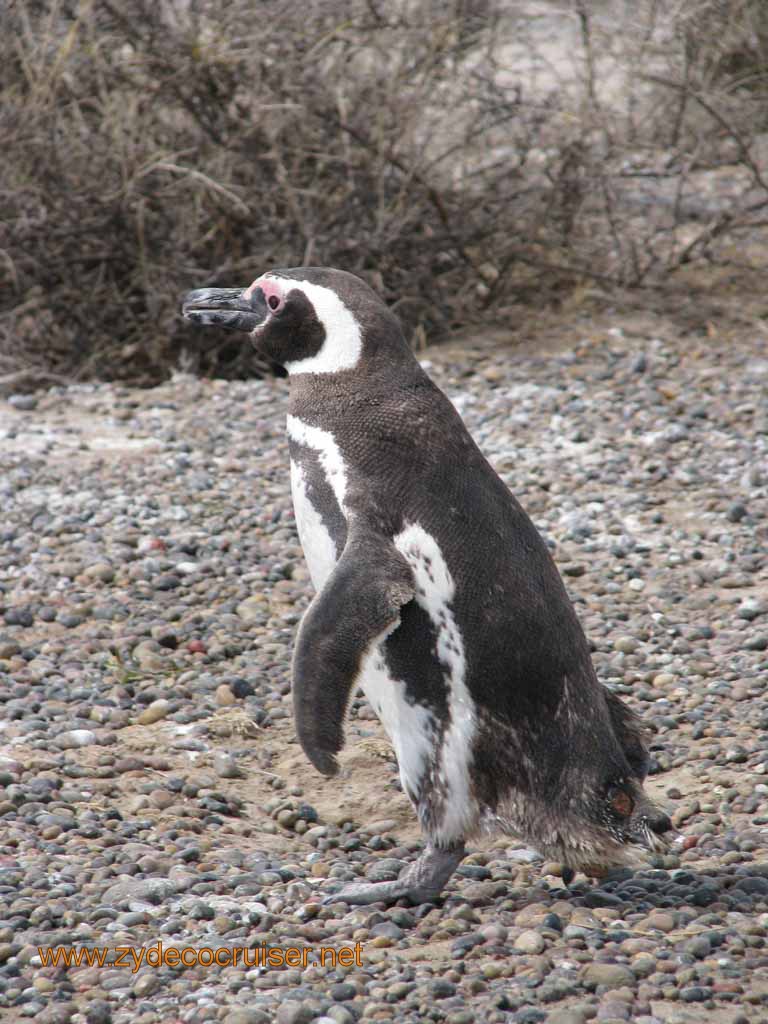 084: Carnival Splendor, Puerto Madryn, Penguins Paradise, Punta Tombo Tour - Magellanic penguins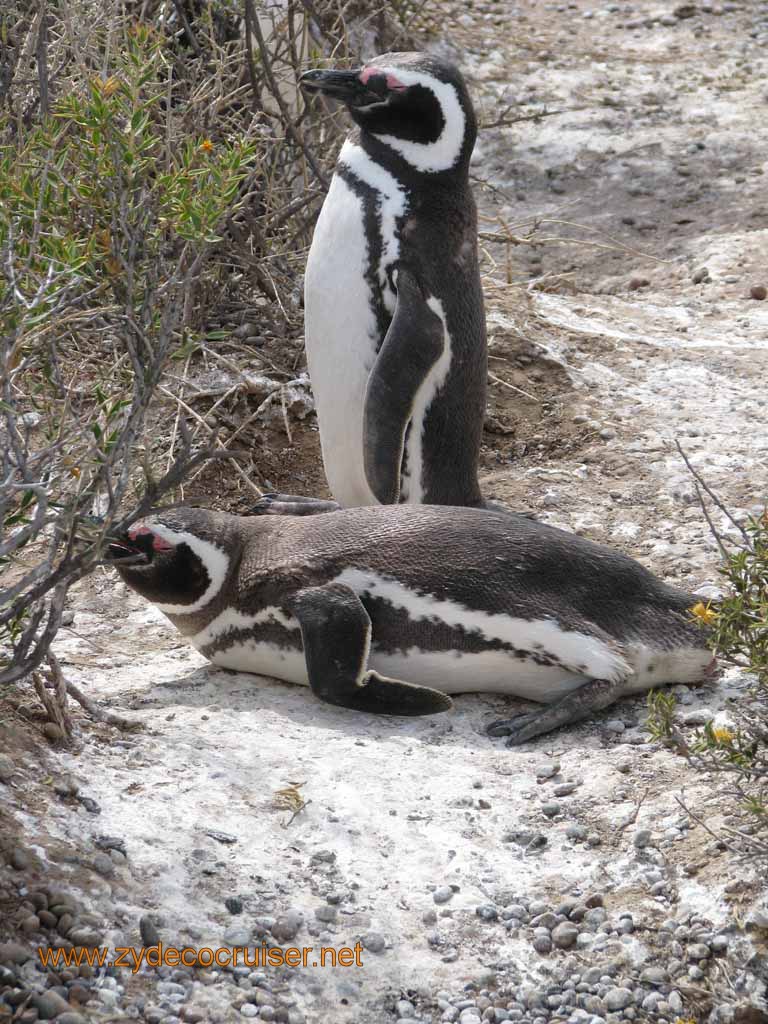 085: Carnival Splendor, Puerto Madryn, Penguins Paradise, Punta Tombo Tour - Magellanic penguin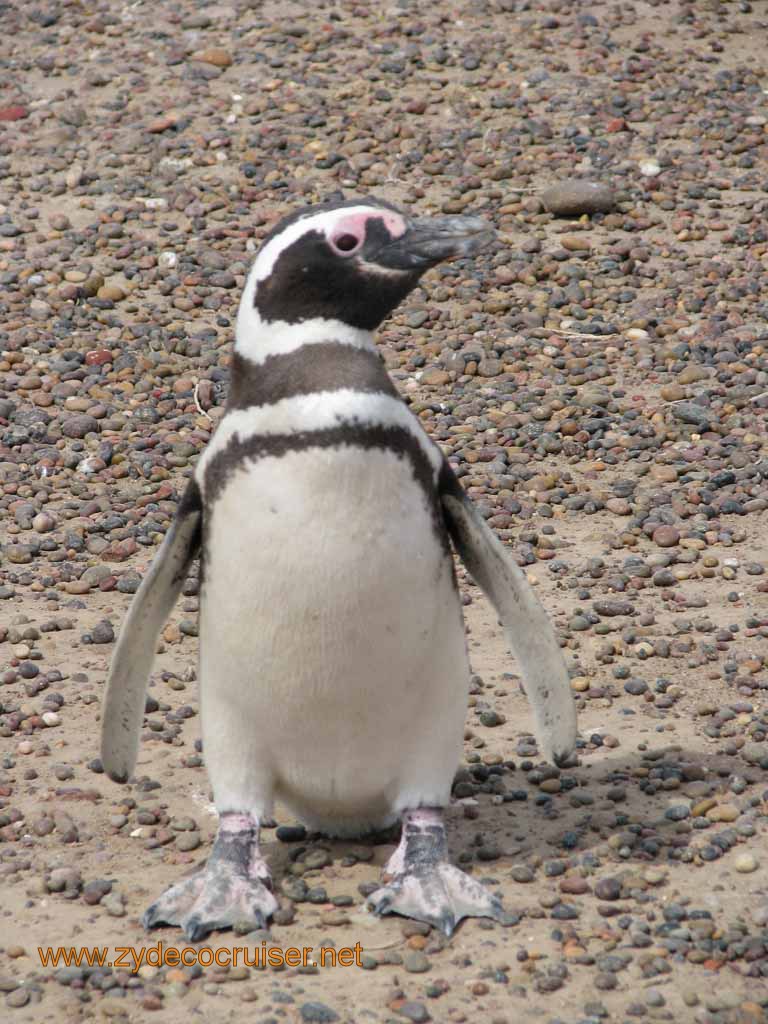 086: Carnival Splendor, Puerto Madryn, Penguins Paradise, Punta Tombo Tour -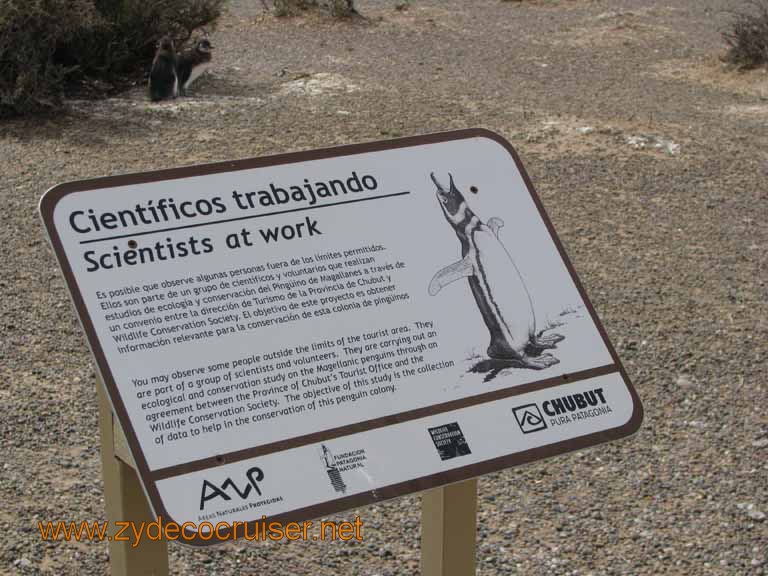 087: Carnival Splendor, Puerto Madryn, Penguins Paradise, Punta Tombo Tour - Martineta - Elegant-Crested Tinamou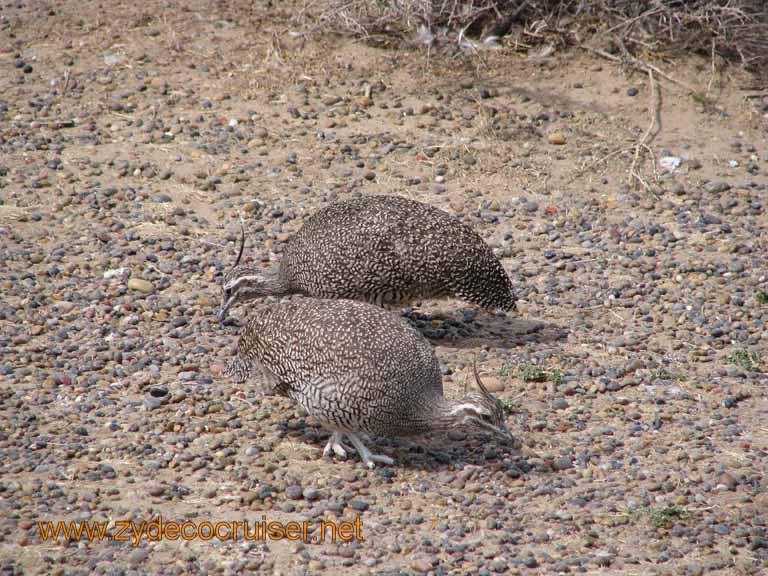 088: Carnival Splendor, Puerto Madryn, Penguins Paradise, Punta Tombo Tour - Martineta - Elegant-Crested Tinamou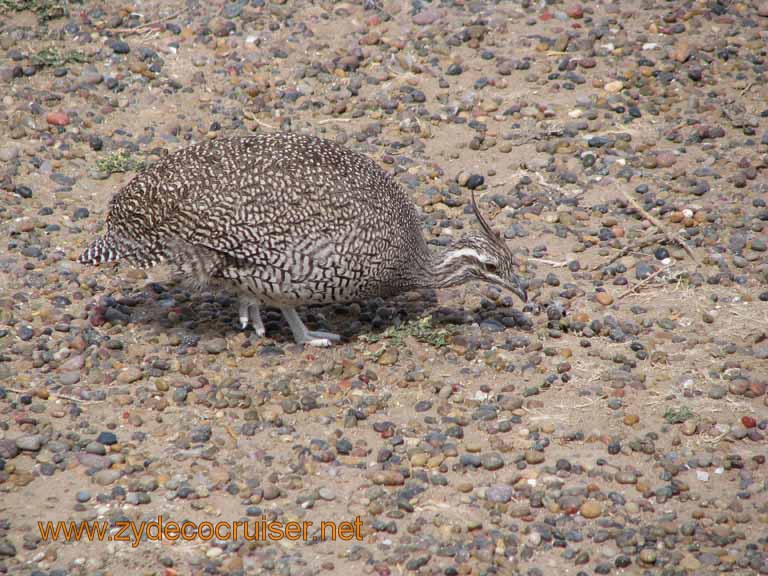 089: Carnival Splendor, Puerto Madryn, Penguins Paradise, Punta Tombo Tour - Magellanic penguin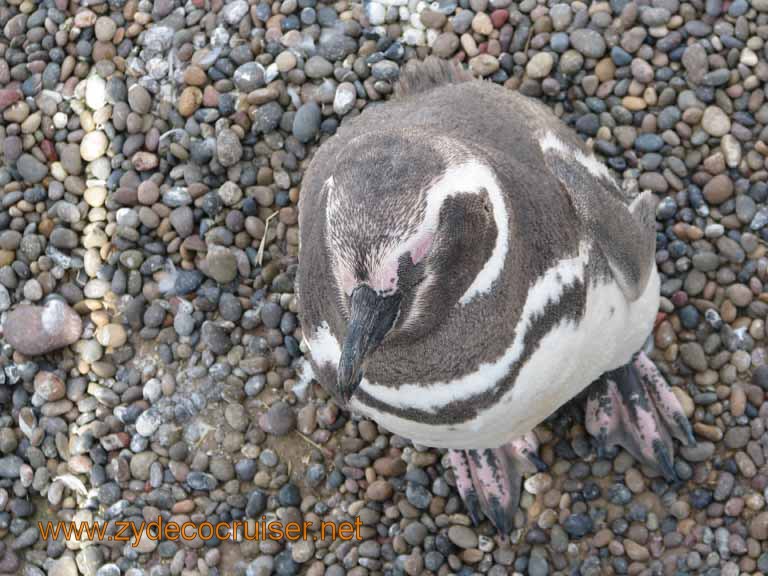 090: Carnival Splendor, Puerto Madryn, Penguins Paradise, Punta Tombo Tour - Magellanic penguin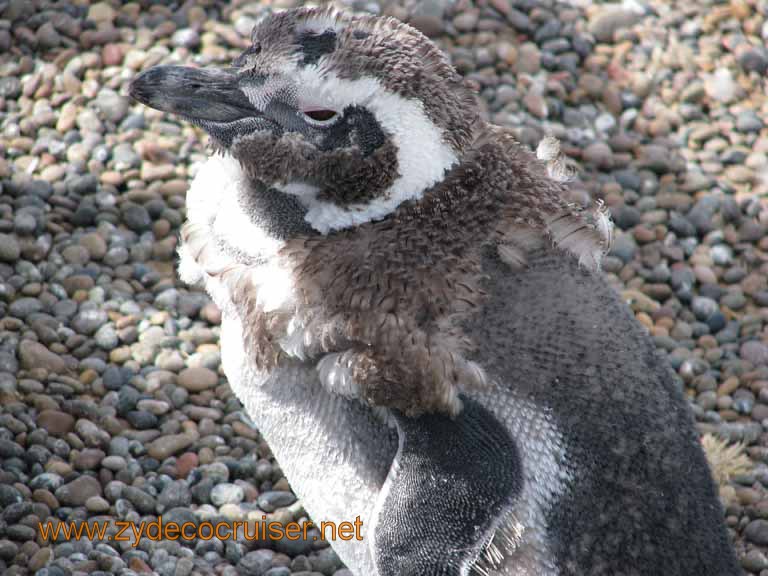 091: Carnival Splendor, Puerto Madryn, Penguins Paradise, Punta Tombo Tour - Magellanic penguin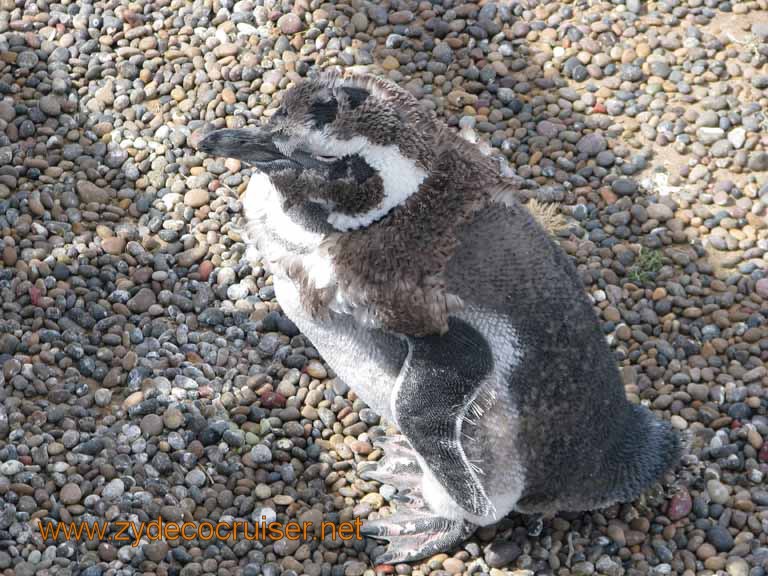 092: Carnival Splendor, Puerto Madryn, Penguins Paradise, Punta Tombo Tour - Magellanic penguin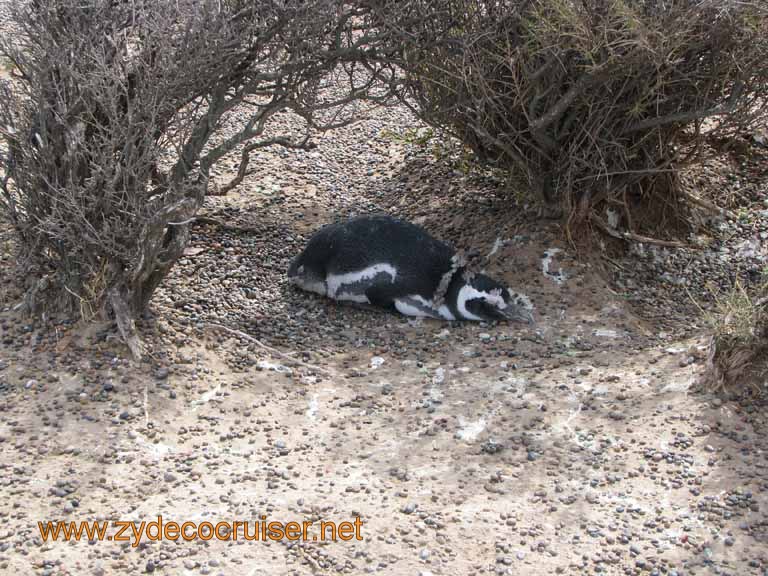 093: Carnival Splendor, Puerto Madryn, Penguins Paradise, Punta Tombo Tour - Magellanic penguin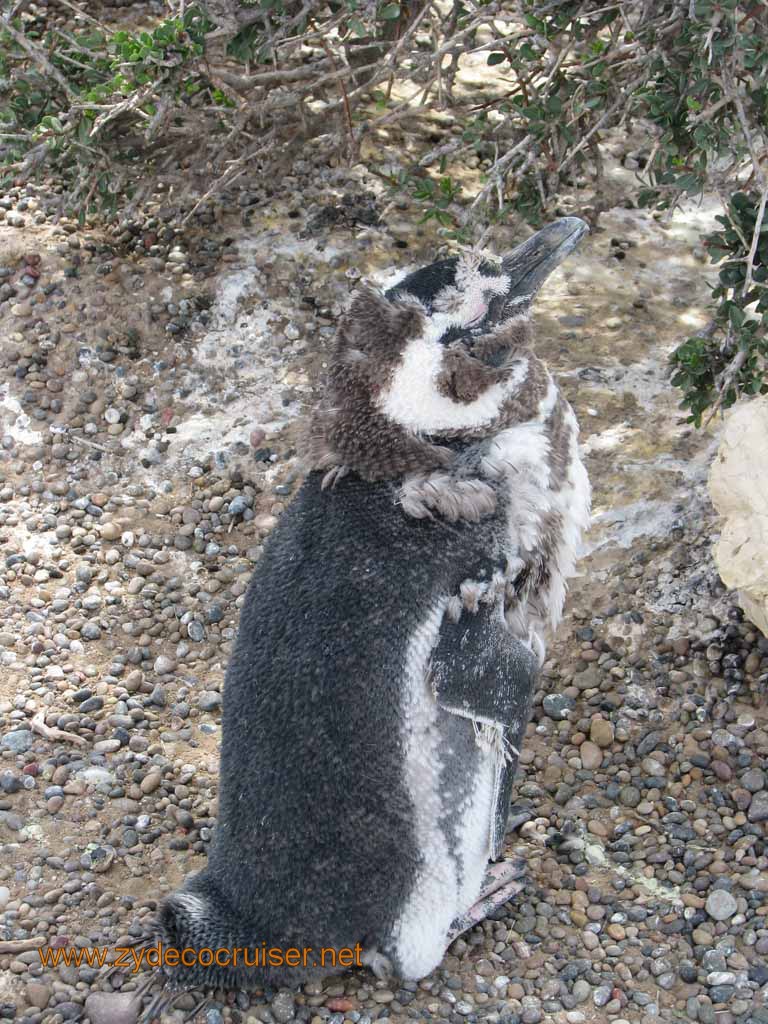 094: Carnival Splendor, Puerto Madryn, Penguins Paradise, Punta Tombo Tour - Magellanic penguins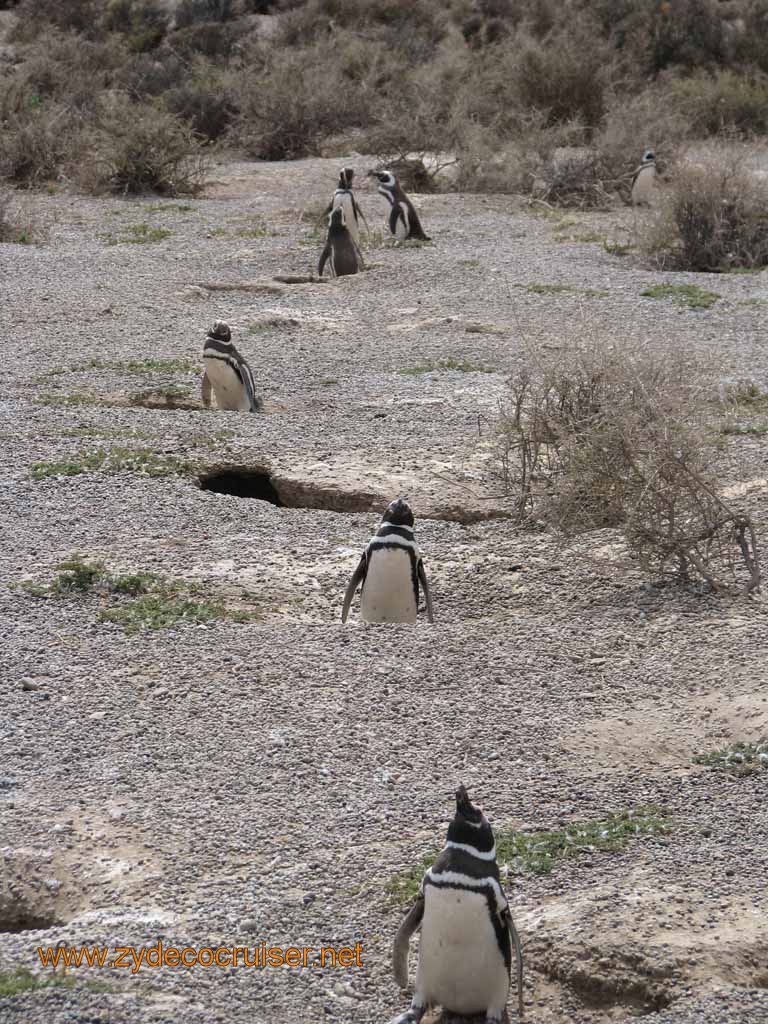 095: Carnival Splendor, Puerto Madryn, Penguins Paradise, Punta Tombo Tour - Magellanic penguin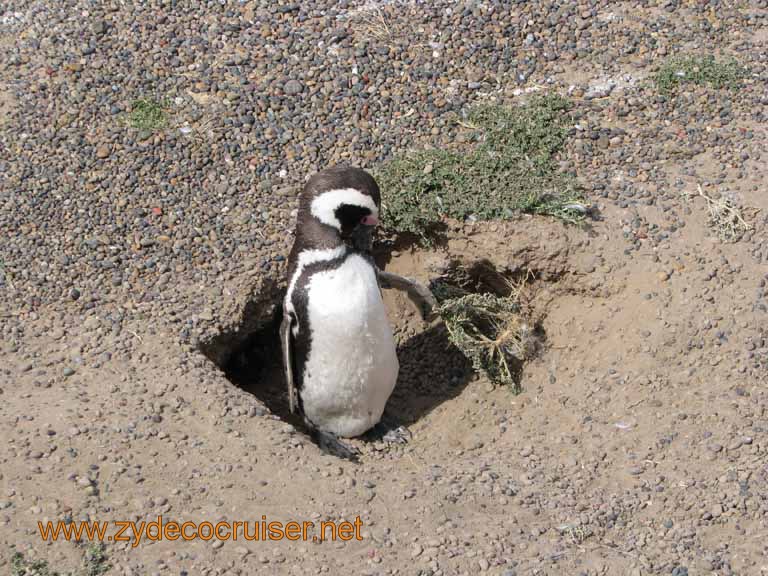 096: Carnival Splendor, Puerto Madryn, Penguins Paradise, Punta Tombo Tour -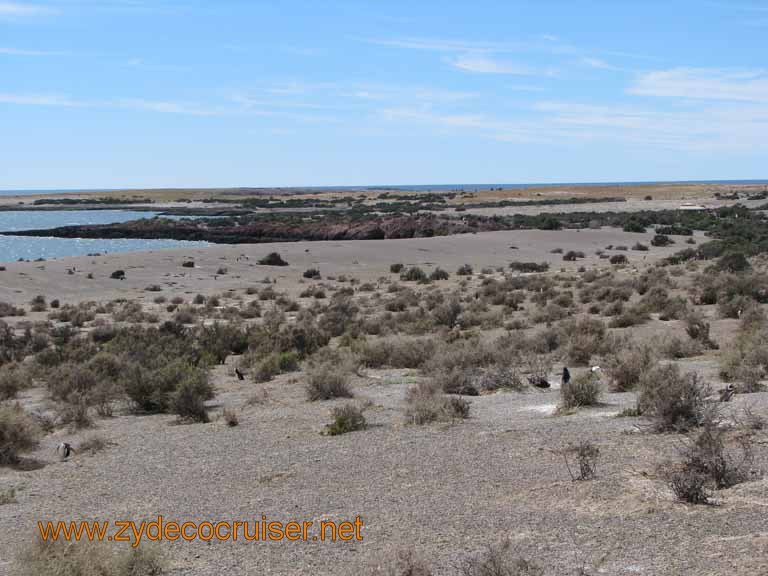 097: Carnival Splendor, Puerto Madryn, Penguins Paradise, Punta Tombo Tour - Magellanic penguin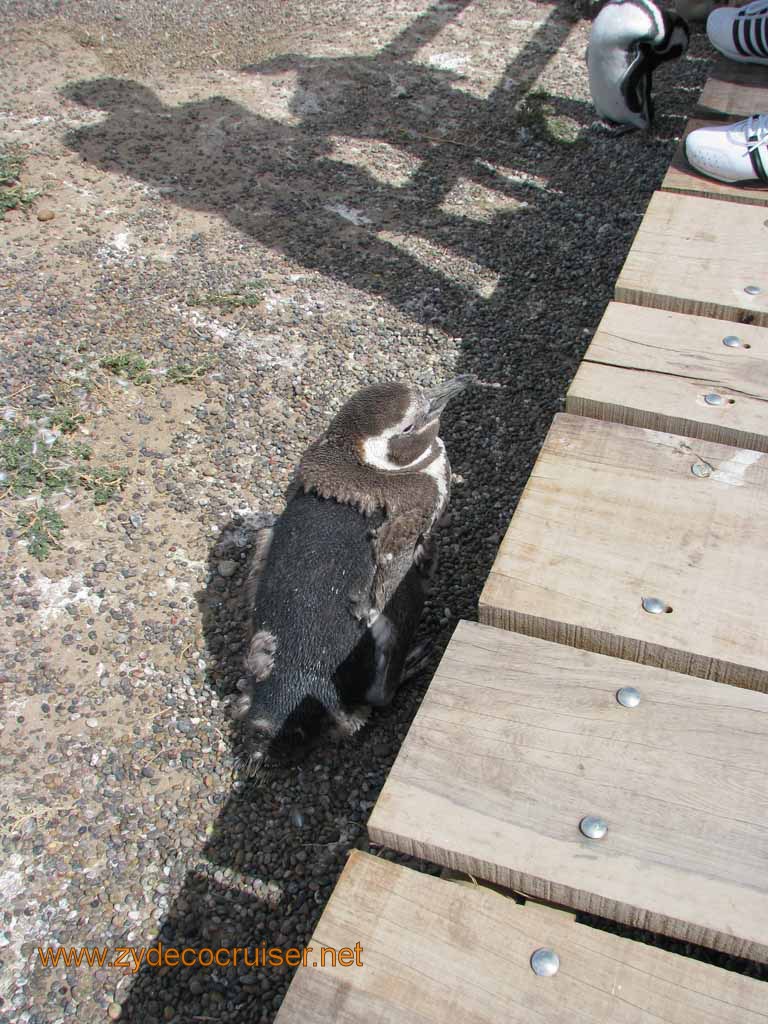 098: Carnival Splendor, Puerto Madryn, Penguins Paradise, Punta Tombo Tour - Magellanic penguin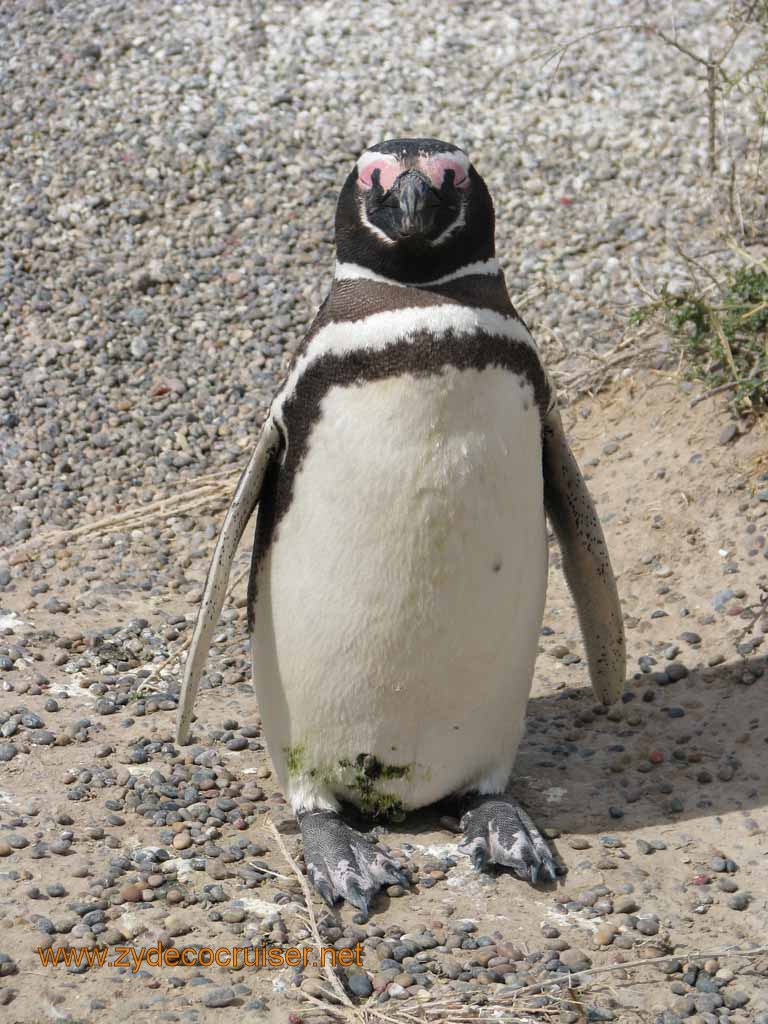 099: Carnival Splendor, Puerto Madryn, Penguins Paradise, Punta Tombo Tour - Cuis
100: Carnival Splendor, Puerto Madryn, Penguins Paradise, Punta Tombo Tour - Magellanic penguin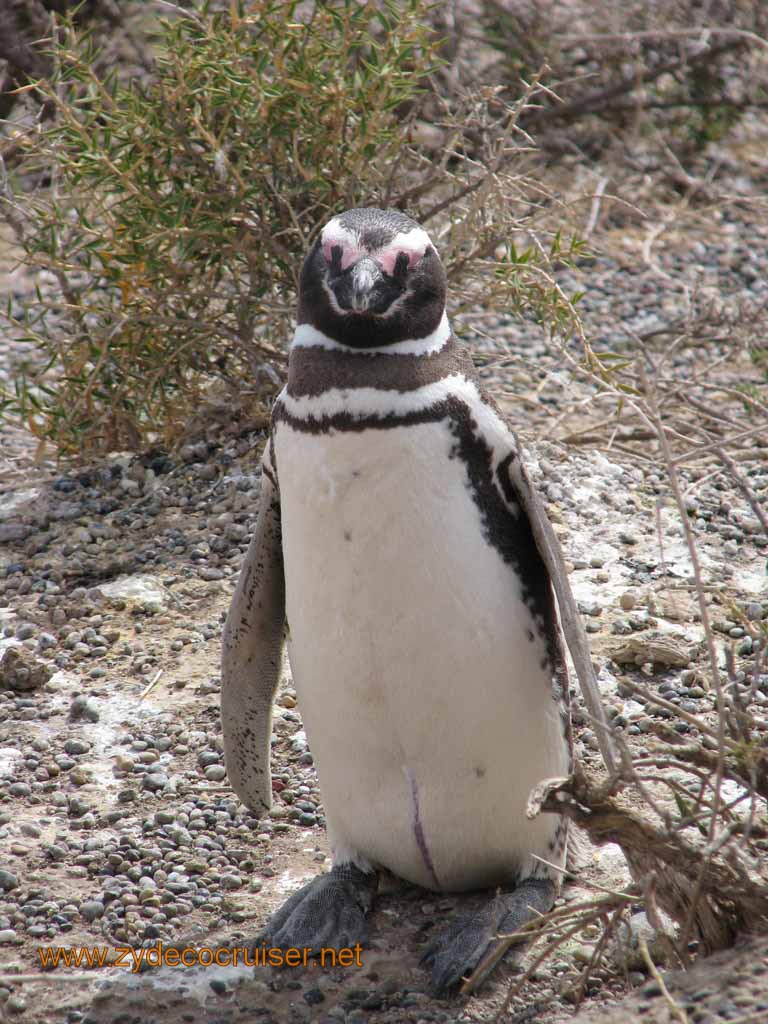 101: Carnival Splendor, Puerto Madryn, Penguins Paradise, Punta Tombo Tour -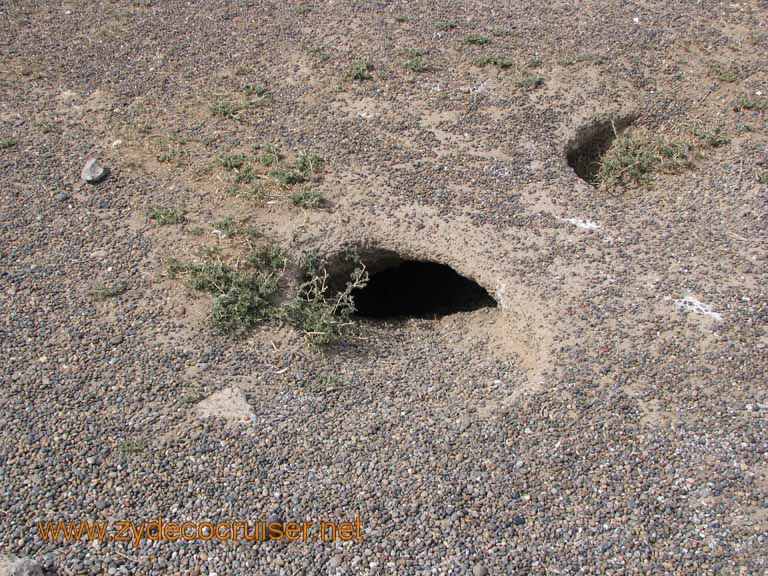 102: Carnival Splendor, Puerto Madryn, Penguins Paradise, Punta Tombo Tour - Magellanic penguin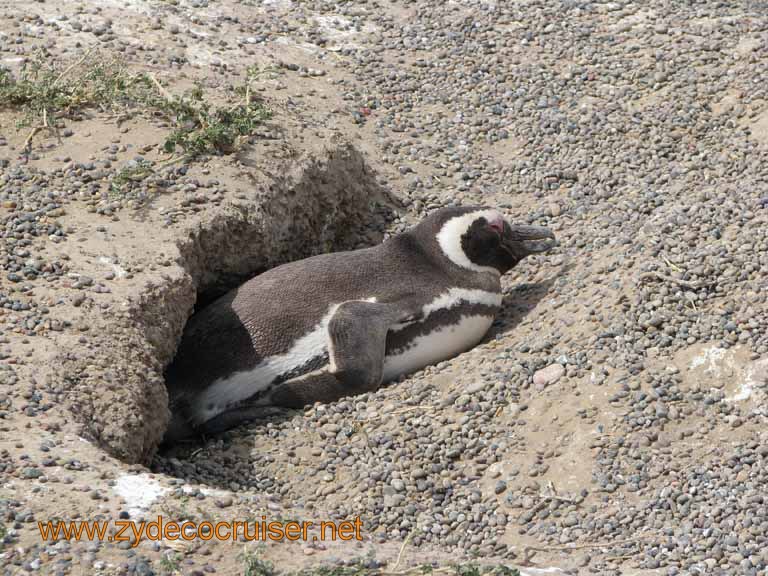 103: Carnival Splendor, Puerto Madryn, Penguins Paradise, Punta Tombo Tour - Guanaco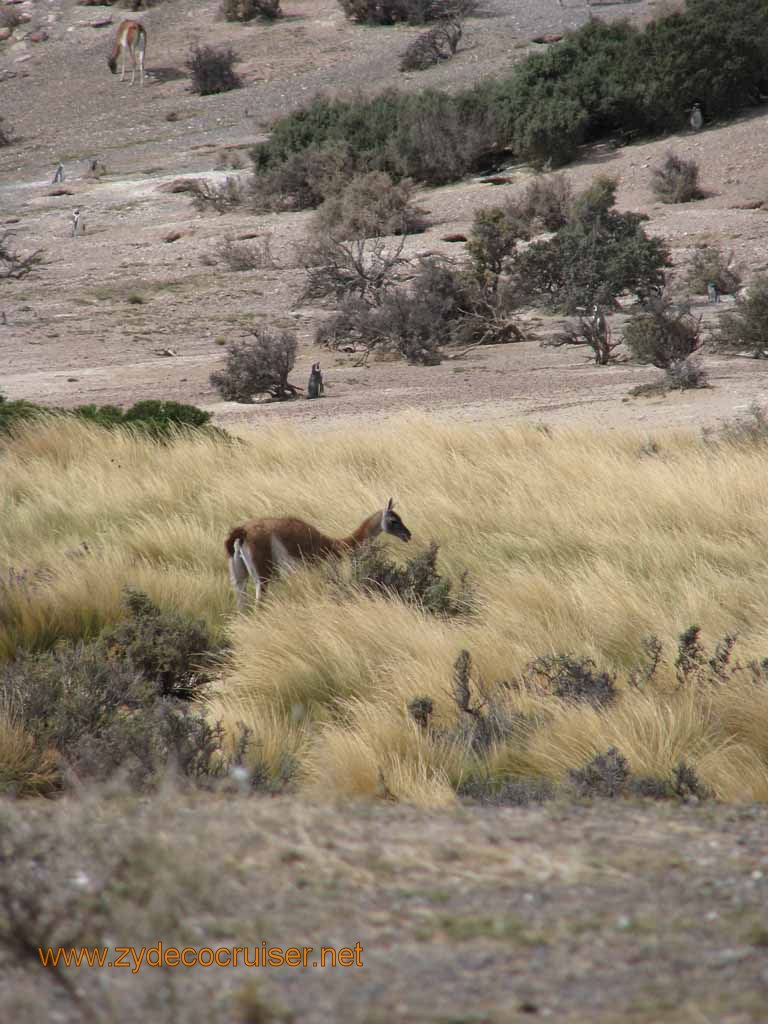 104: Carnival Splendor, Puerto Madryn, Penguins Paradise, Punta Tombo Tour -
105: Carnival Splendor, Puerto Madryn, Penguins Paradise, Punta Tombo Tour -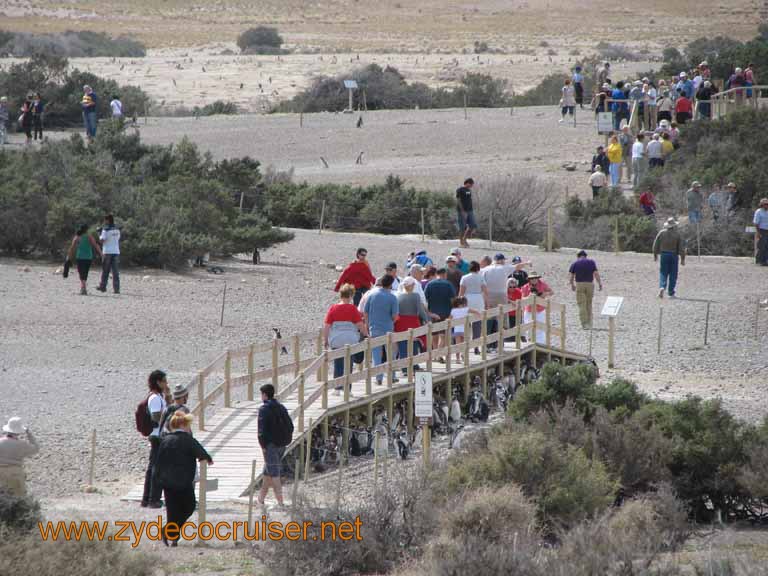 106: Carnival Splendor, Puerto Madryn, Penguins Paradise, Punta Tombo Tour -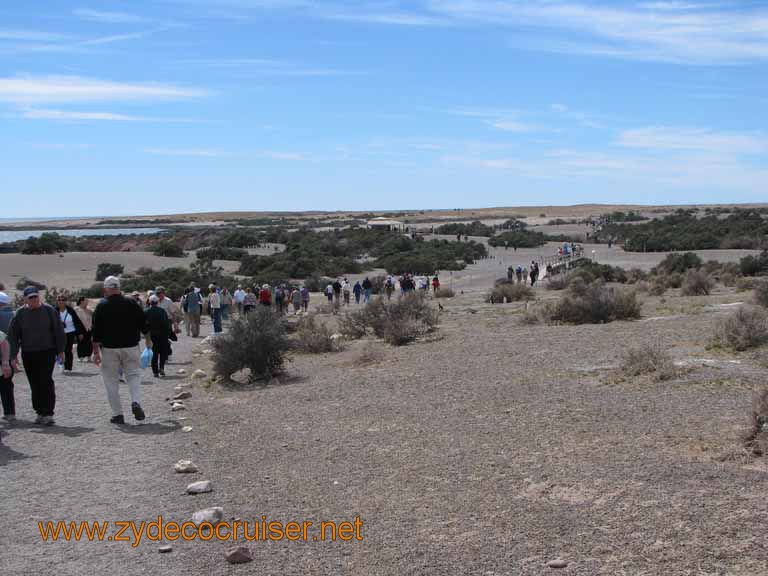 107: Carnival Splendor, Puerto Madryn, Penguins Paradise, Punta Tombo Tour - Magellanic penguin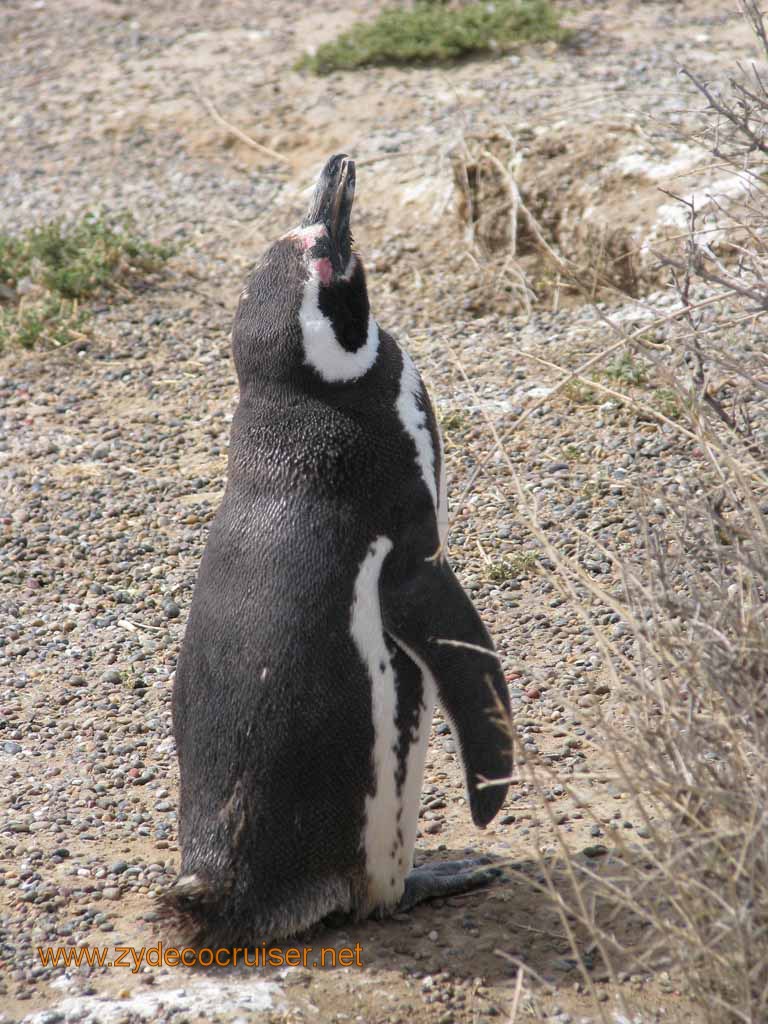 108: Carnival Splendor, Puerto Madryn, Penguins Paradise, Punta Tombo Tour - Magellanic penguins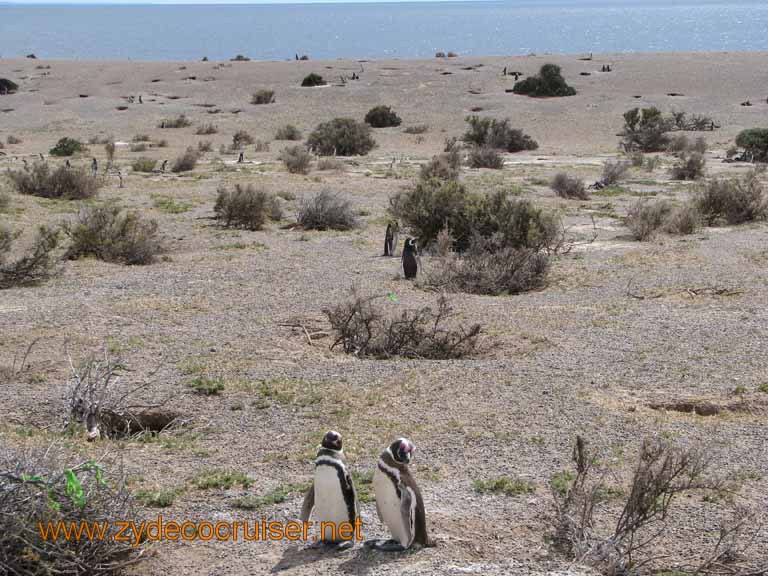 109: Carnival Splendor, Puerto Madryn, Penguins Paradise, Punta Tombo Tour - Magellanic penguin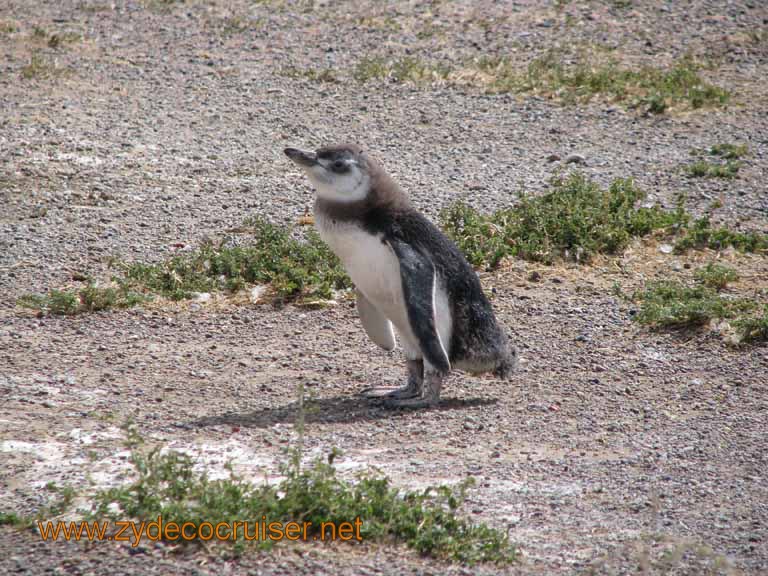 110: Carnival Splendor, Puerto Madryn, Penguins Paradise, Punta Tombo Tour - Magellanic penguins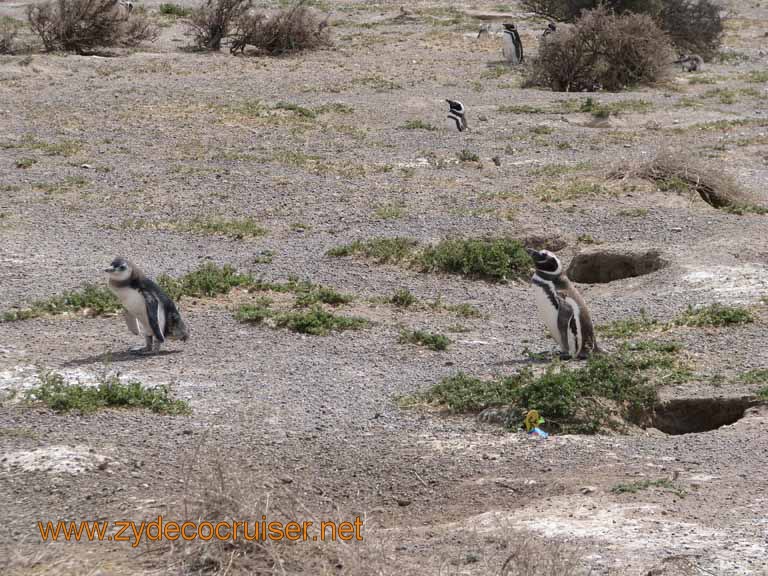 111: Carnival Splendor, Puerto Madryn, Penguins Paradise, Punta Tombo Tour - Magellanic penguins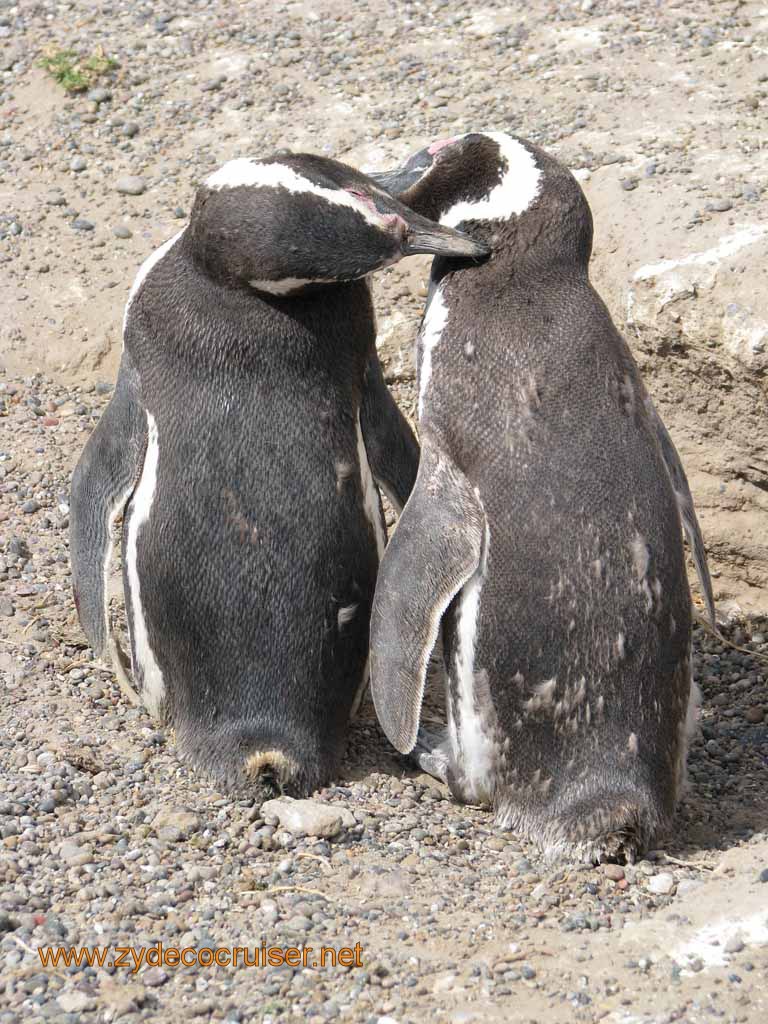 112: Carnival Splendor, Puerto Madryn, Penguins Paradise, Punta Tombo Tour - Magellanic penguins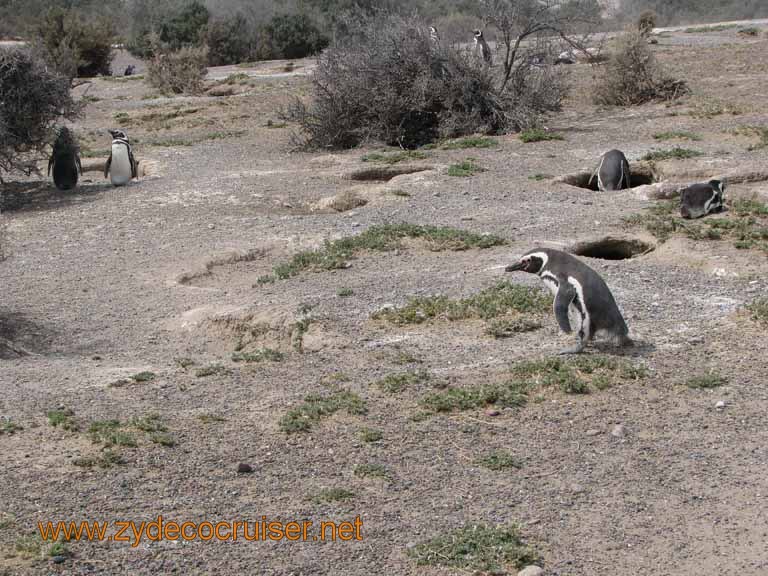 113: Carnival Splendor, Puerto Madryn, Penguins Paradise, Punta Tombo Tour - Magellanic penguins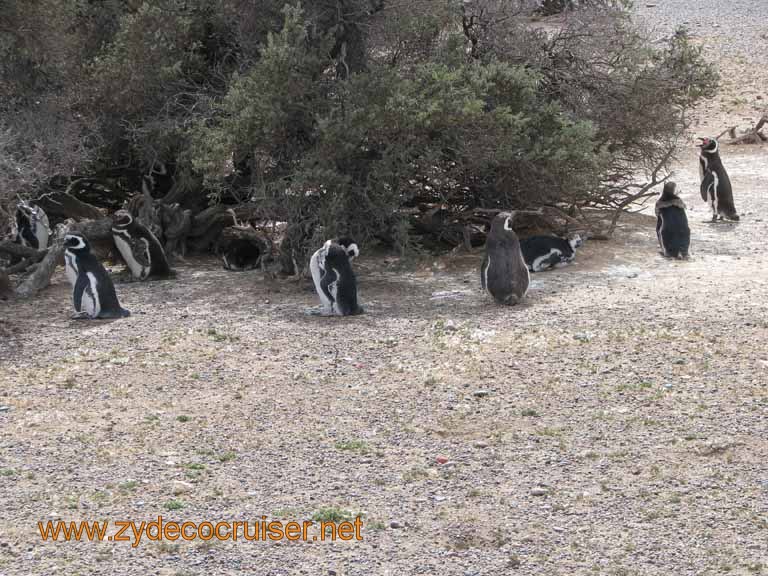 114: Carnival Splendor, Puerto Madryn, Penguins Paradise, Punta Tombo Tour - Magellanic penguins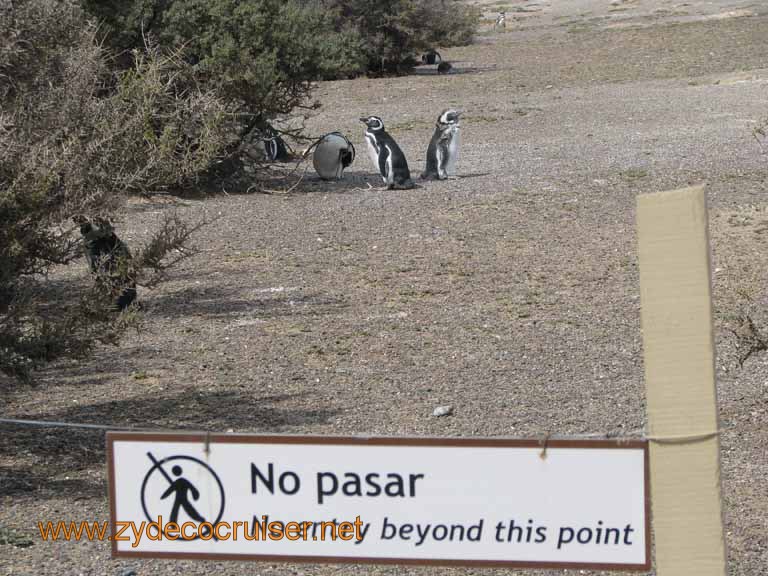 115: Carnival Splendor, Puerto Madryn, Penguins Paradise, Punta Tombo Tour - Magellanic penguins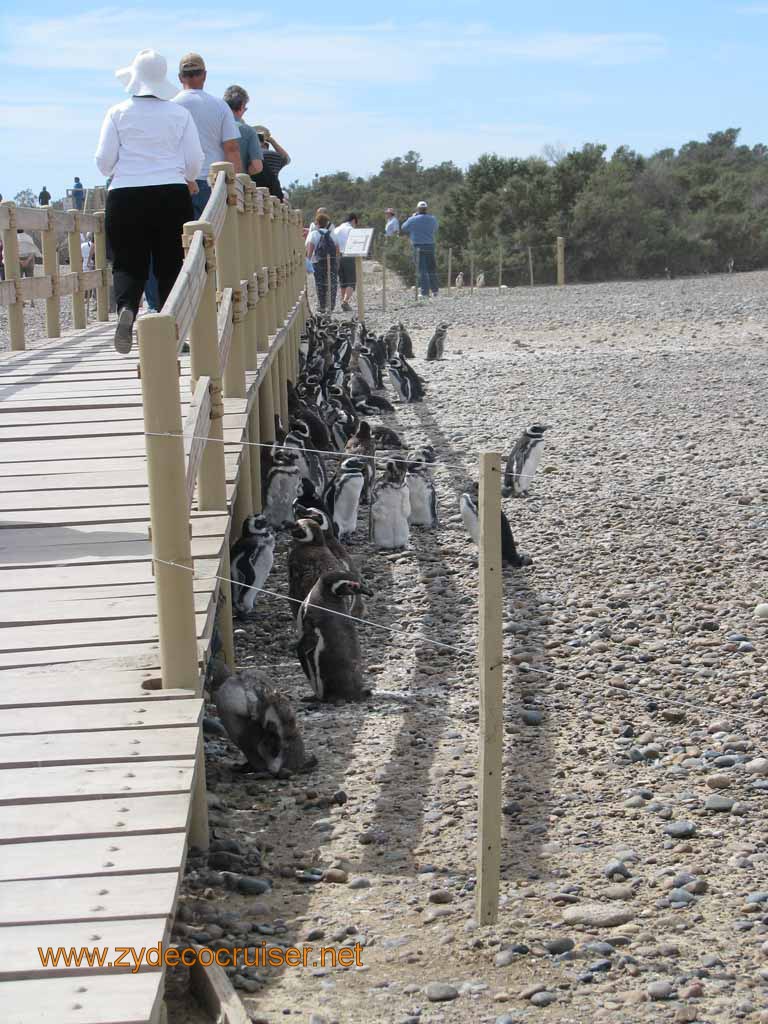 116: Carnival Splendor, Puerto Madryn, Penguins Paradise, Punta Tombo Tour -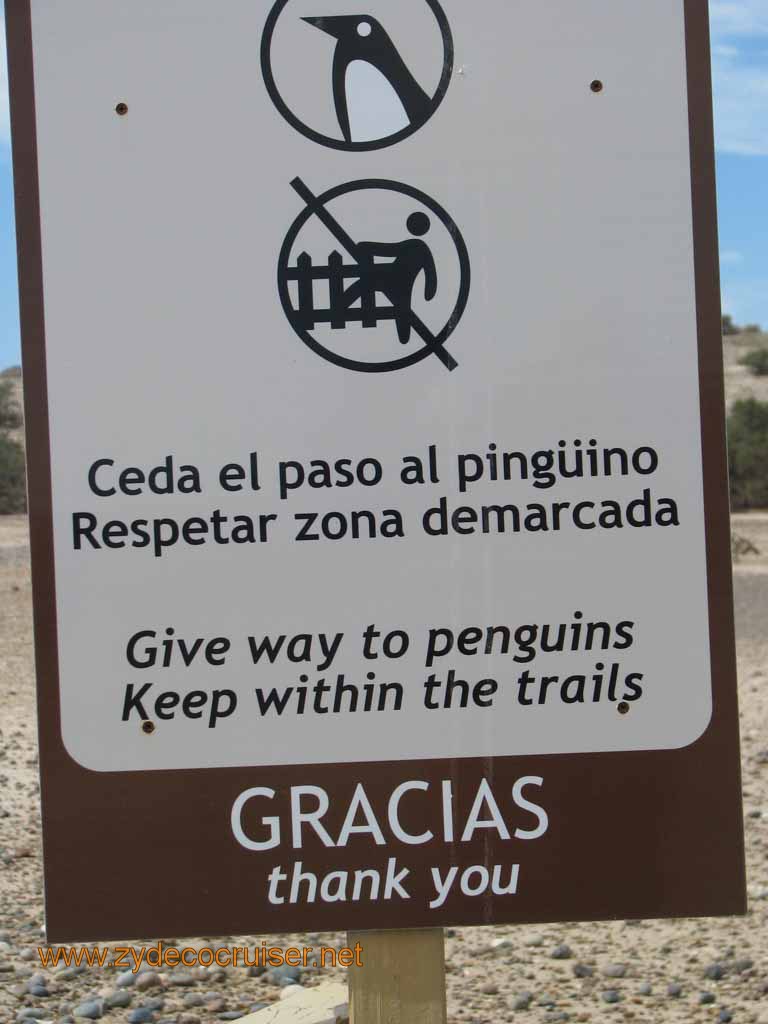 117: Carnival Splendor, Puerto Madryn, Penguins Paradise, Punta Tombo Tour - Magellanic penguins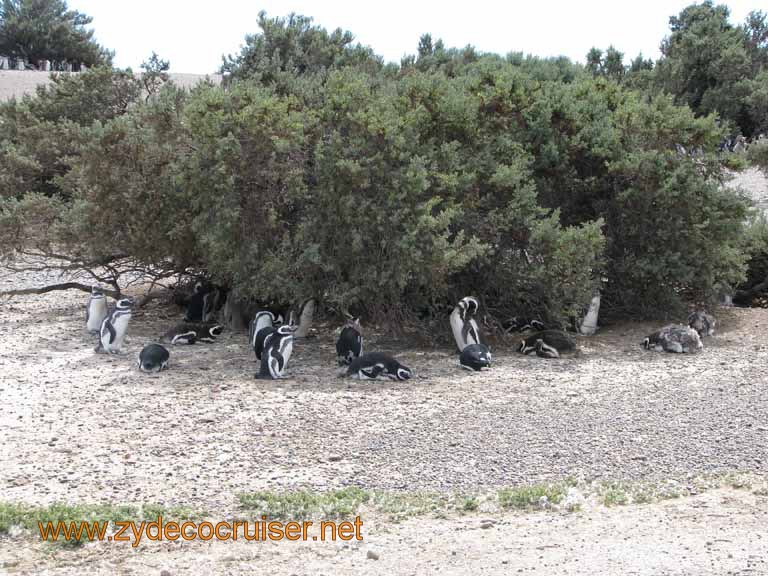 118: Carnival Splendor, Puerto Madryn, Penguins Paradise, Punta Tombo Tour - Magellanic penguin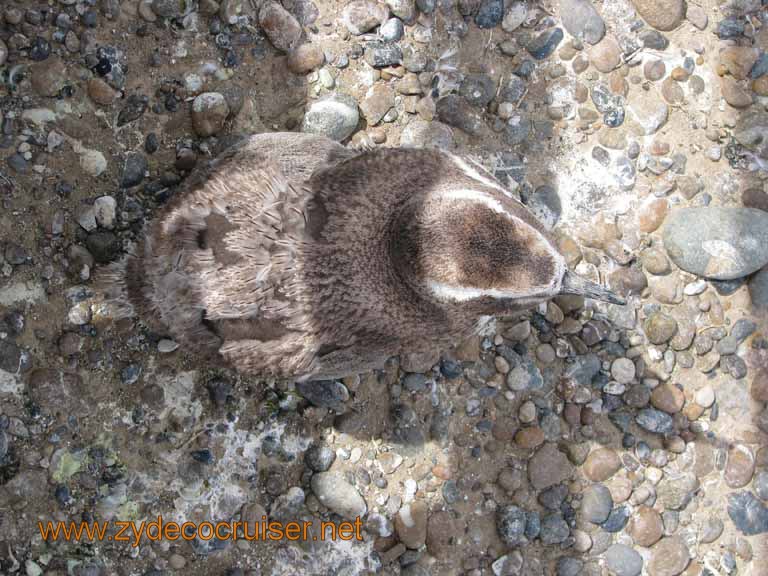 119: Carnival Splendor, Puerto Madryn, Penguins Paradise, Punta Tombo Tour - Magellanic penguins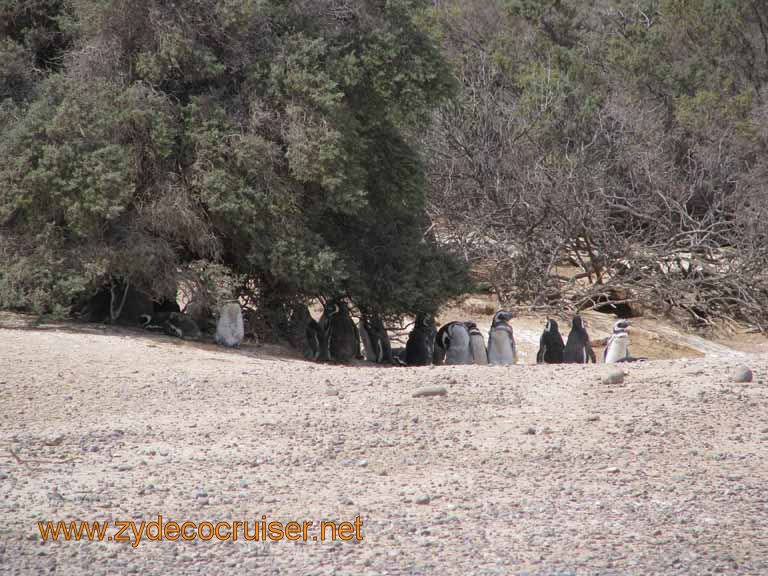 120: Carnival Splendor, Puerto Madryn, Penguins Paradise, Punta Tombo Tour - Magellanic penguins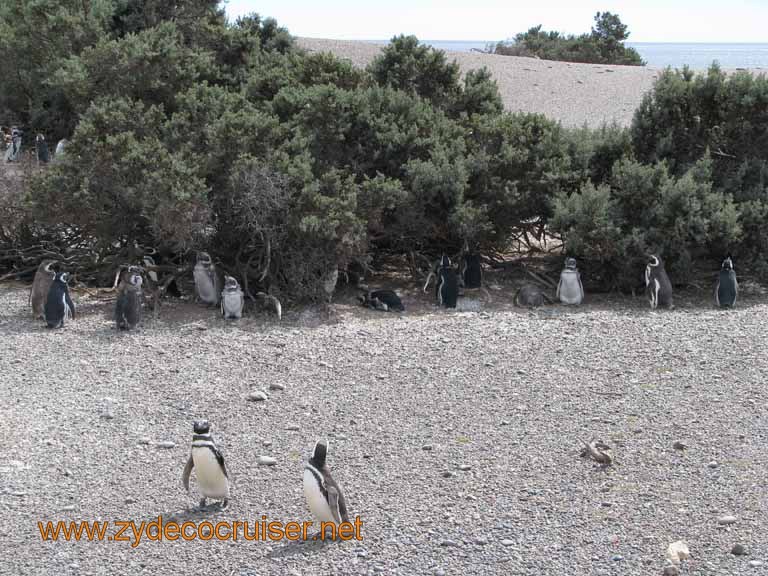 121: Carnival Splendor, Puerto Madryn, Penguins Paradise, Punta Tombo Tour -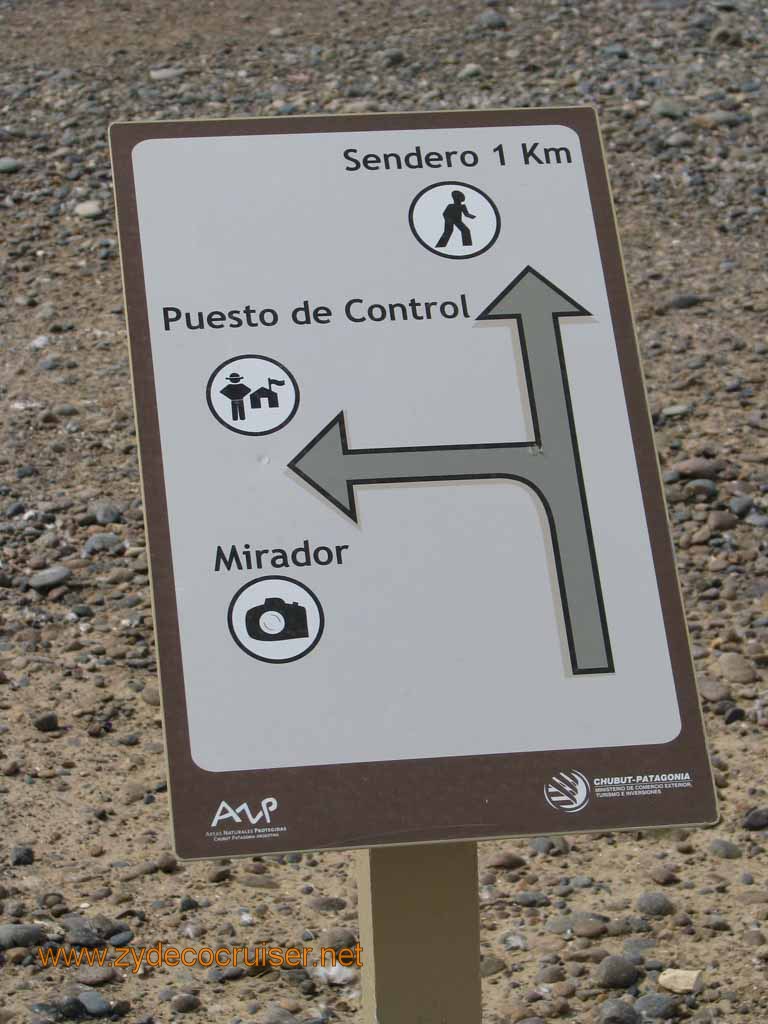 122: Carnival Splendor, Puerto Madryn, Penguins Paradise, Punta Tombo Tour - Magellanic penguins
123: Carnival Splendor, Puerto Madryn, Penguins Paradise, Punta Tombo Tour - Magellanic penguins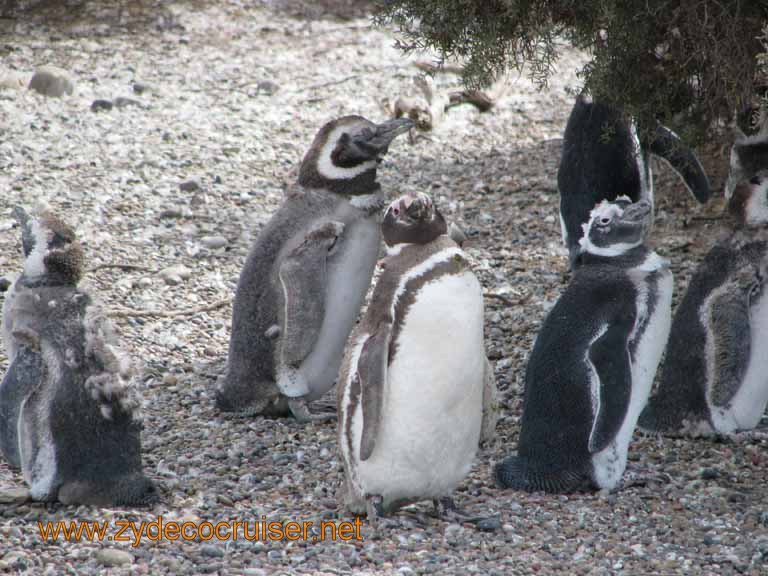 124: Carnival Splendor, Puerto Madryn, Penguins Paradise, Punta Tombo Tour - Magellanic penguins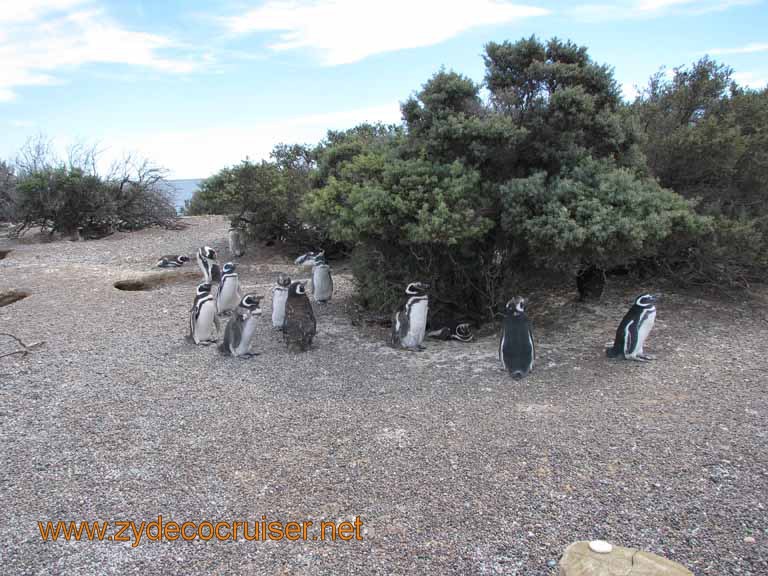 125: Carnival Splendor, Puerto Madryn, Penguins Paradise, Punta Tombo Tour - Magellanic penguin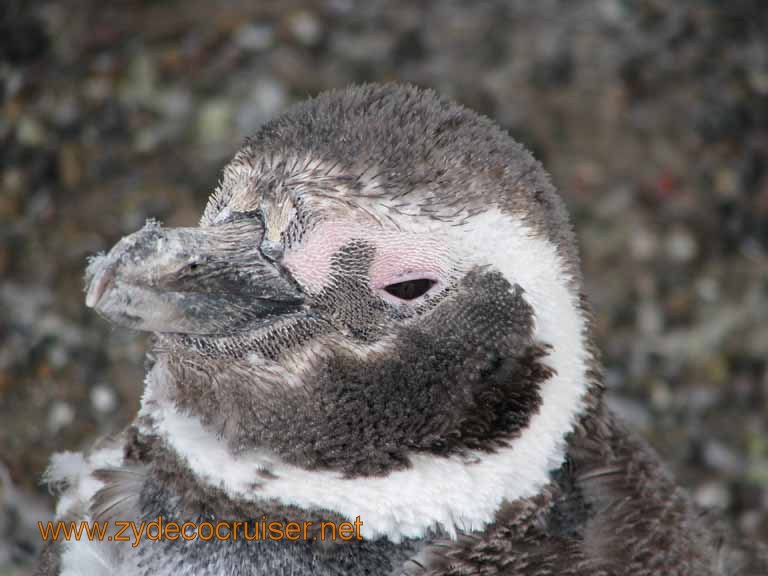 126: Carnival Splendor, Puerto Madryn, Penguins Paradise, Punta Tombo Tour -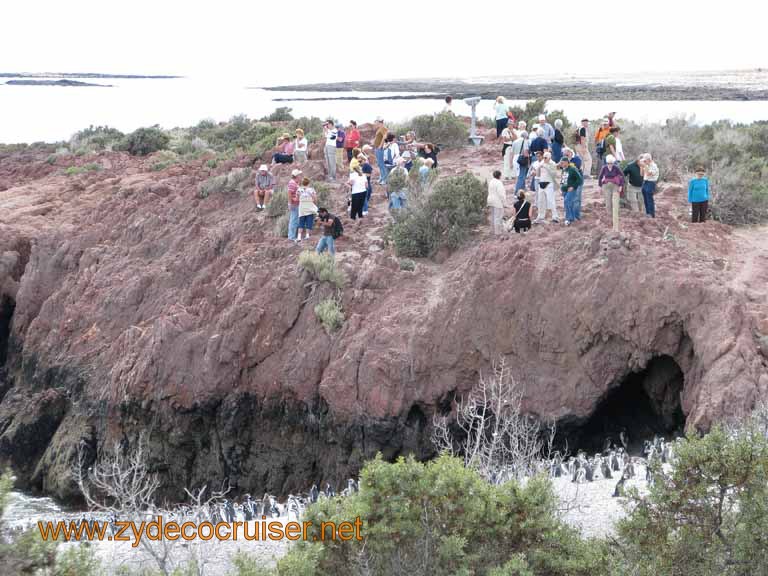 127: Carnival Splendor, Puerto Madryn, Penguins Paradise, Punta Tombo Tour -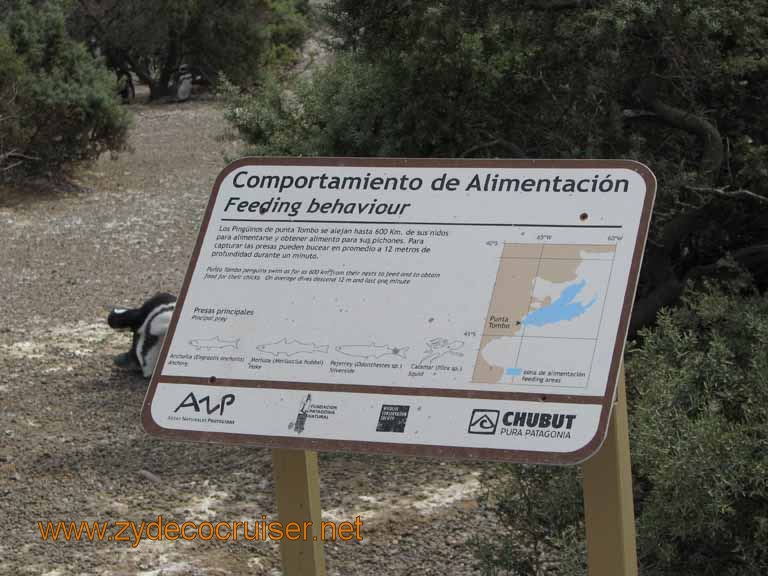 128: Carnival Splendor, Puerto Madryn, Penguins Paradise, Punta Tombo Tour - Magellanic penguins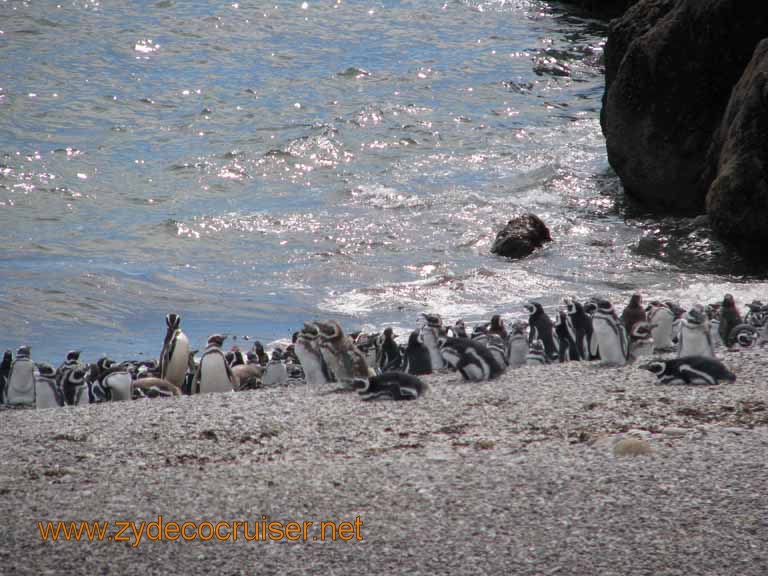 129: Carnival Splendor, Puerto Madryn, Penguins Paradise, Punta Tombo Tour - Magellanic penguins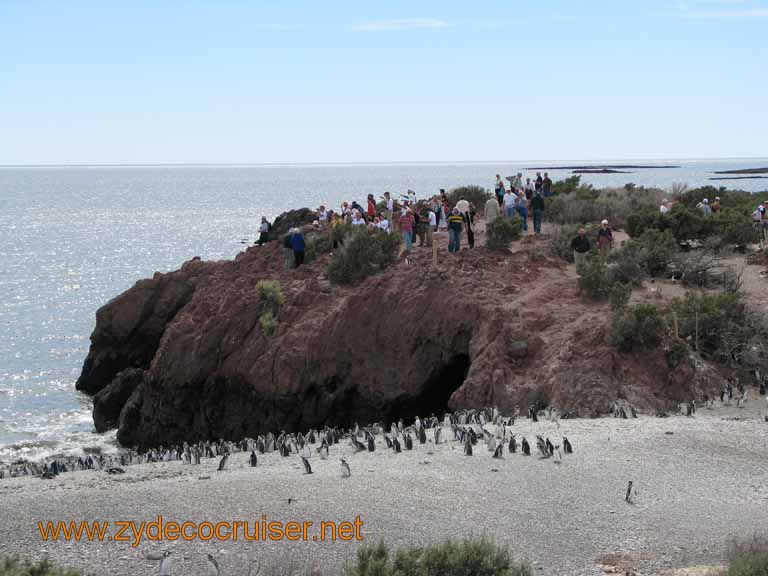 130: Carnival Splendor, Puerto Madryn, Penguins Paradise, Punta Tombo Tour - Magellanic penguins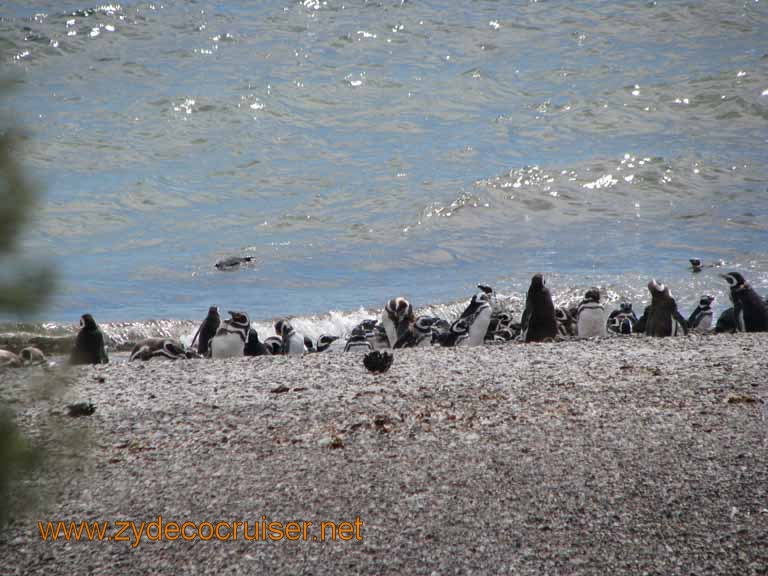 131: Carnival Splendor, Puerto Madryn, Penguins Paradise, Punta Tombo Tour - Magellanic Penguin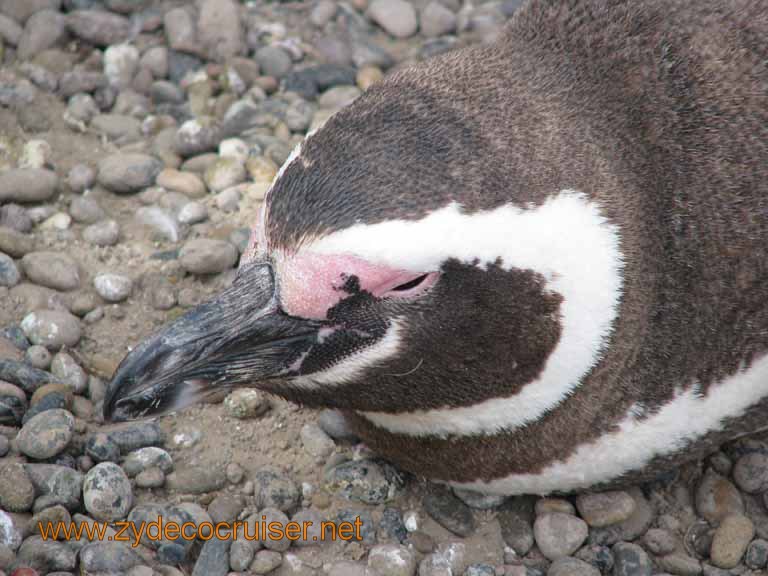 132: Carnival Splendor, Puerto Madryn, Penguins Paradise, Punta Tombo Tour - Magellanic penguin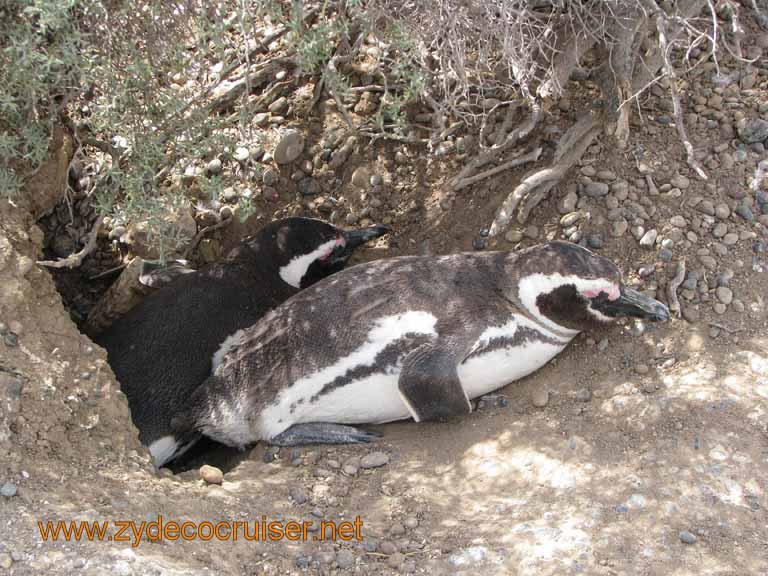 133: Carnival Splendor, Puerto Madryn, Penguins Paradise, Punta Tombo Tour -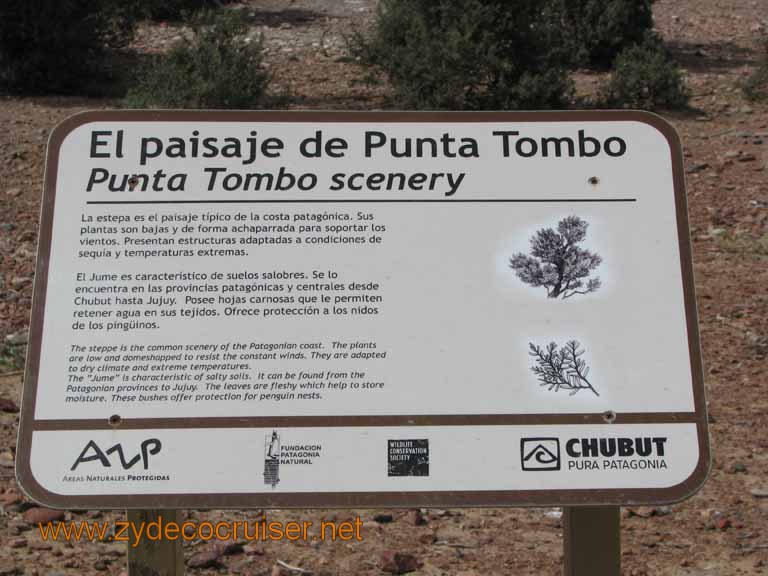 134: Carnival Splendor, Puerto Madryn, Penguins Paradise, Punta Tombo Tour -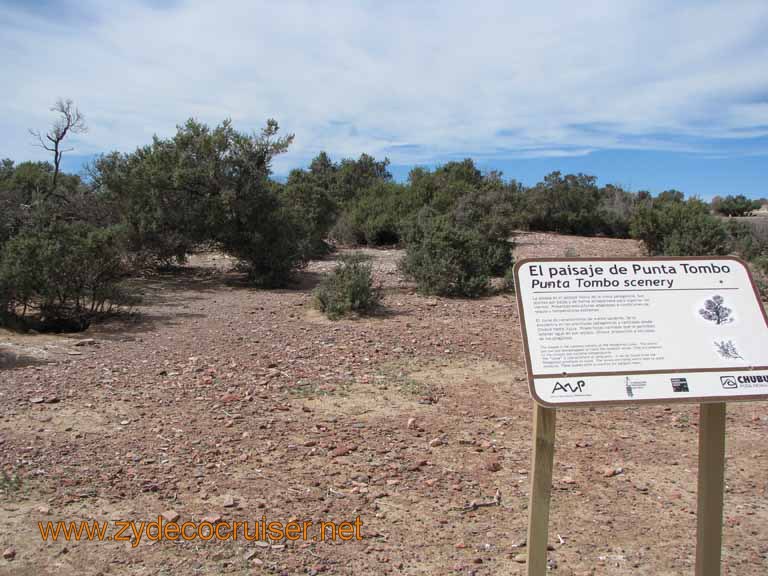 135: Carnival Splendor, Puerto Madryn, Penguins Paradise, Punta Tombo Tour - Magellanic penguin