to Zydecocruiser's Louisiana Food Home Page
Mandina's, New Orleans
http://www.mandinasrestaurant.com/
----------
May, 2007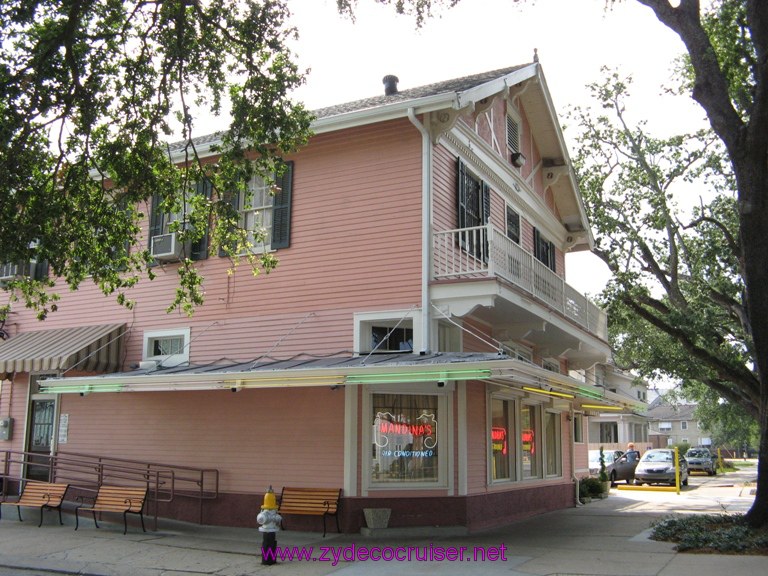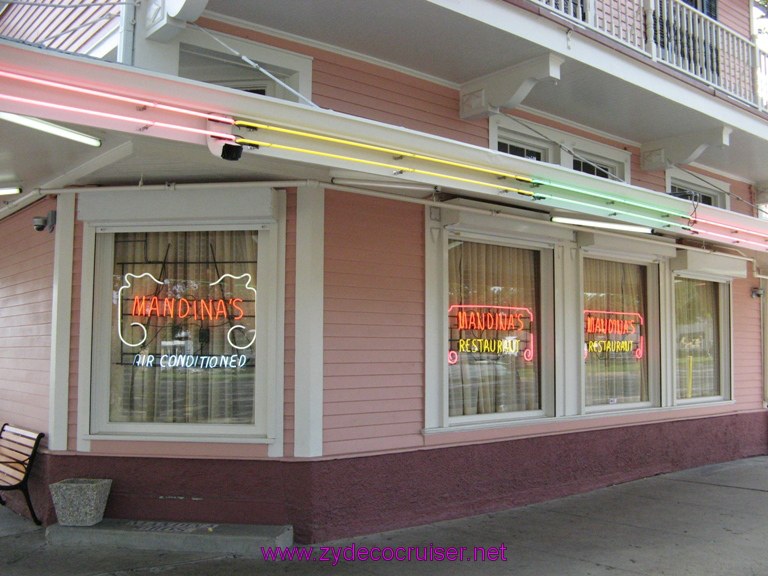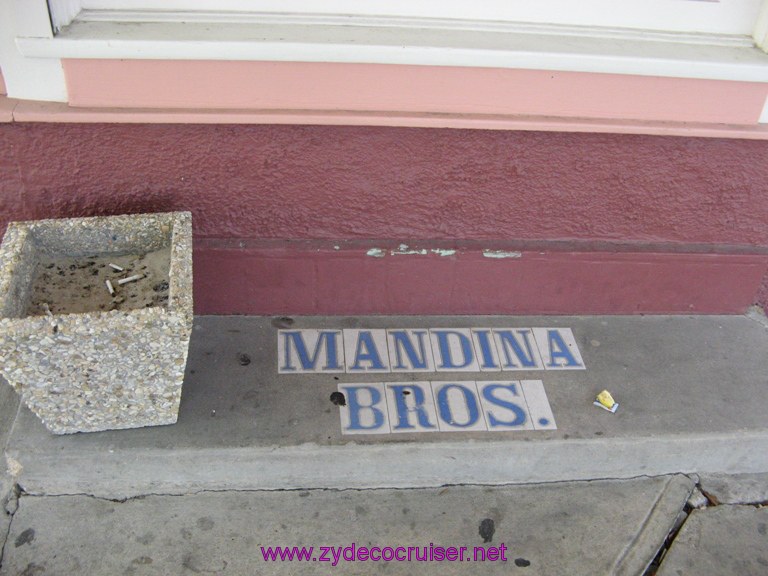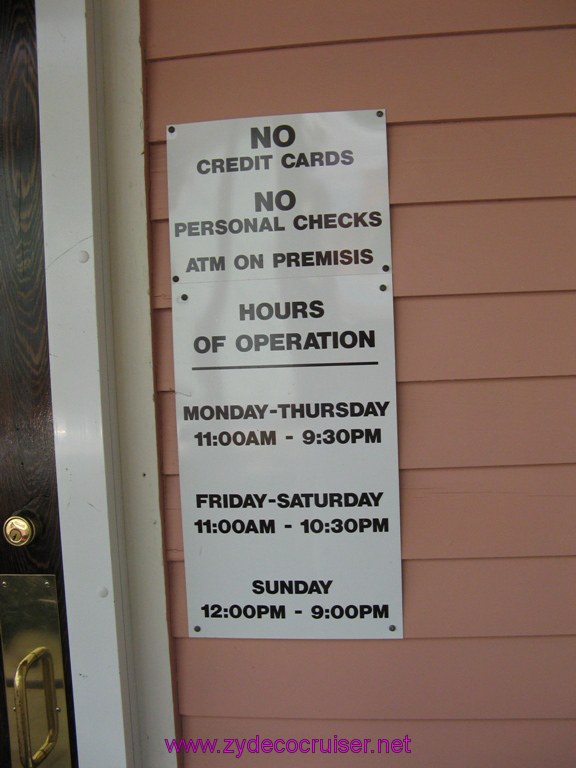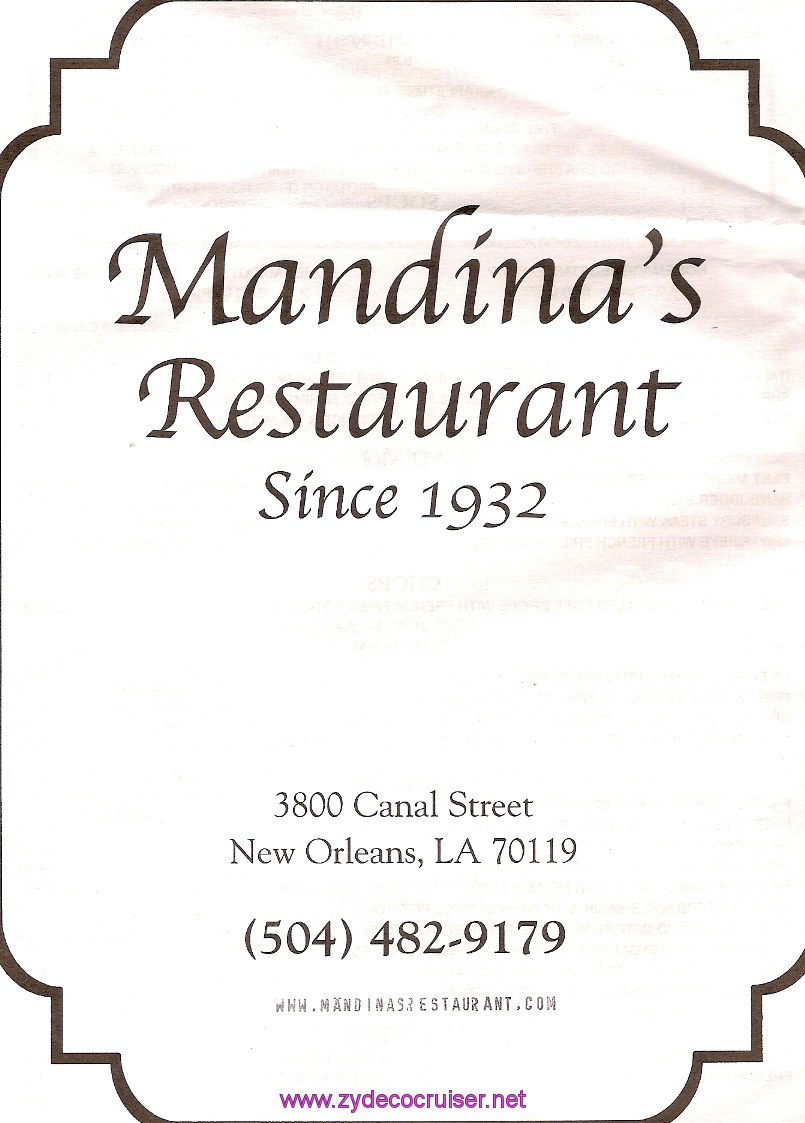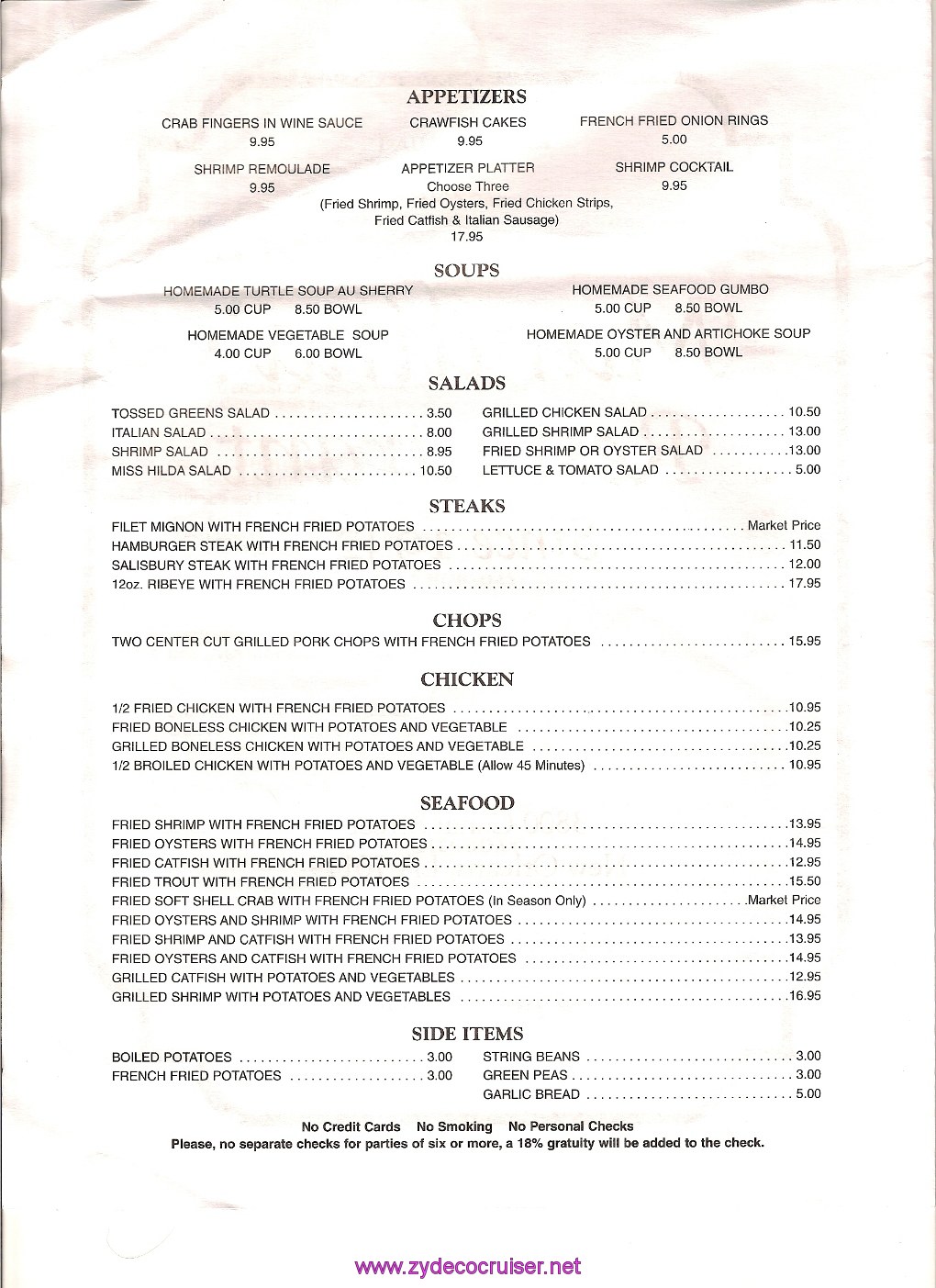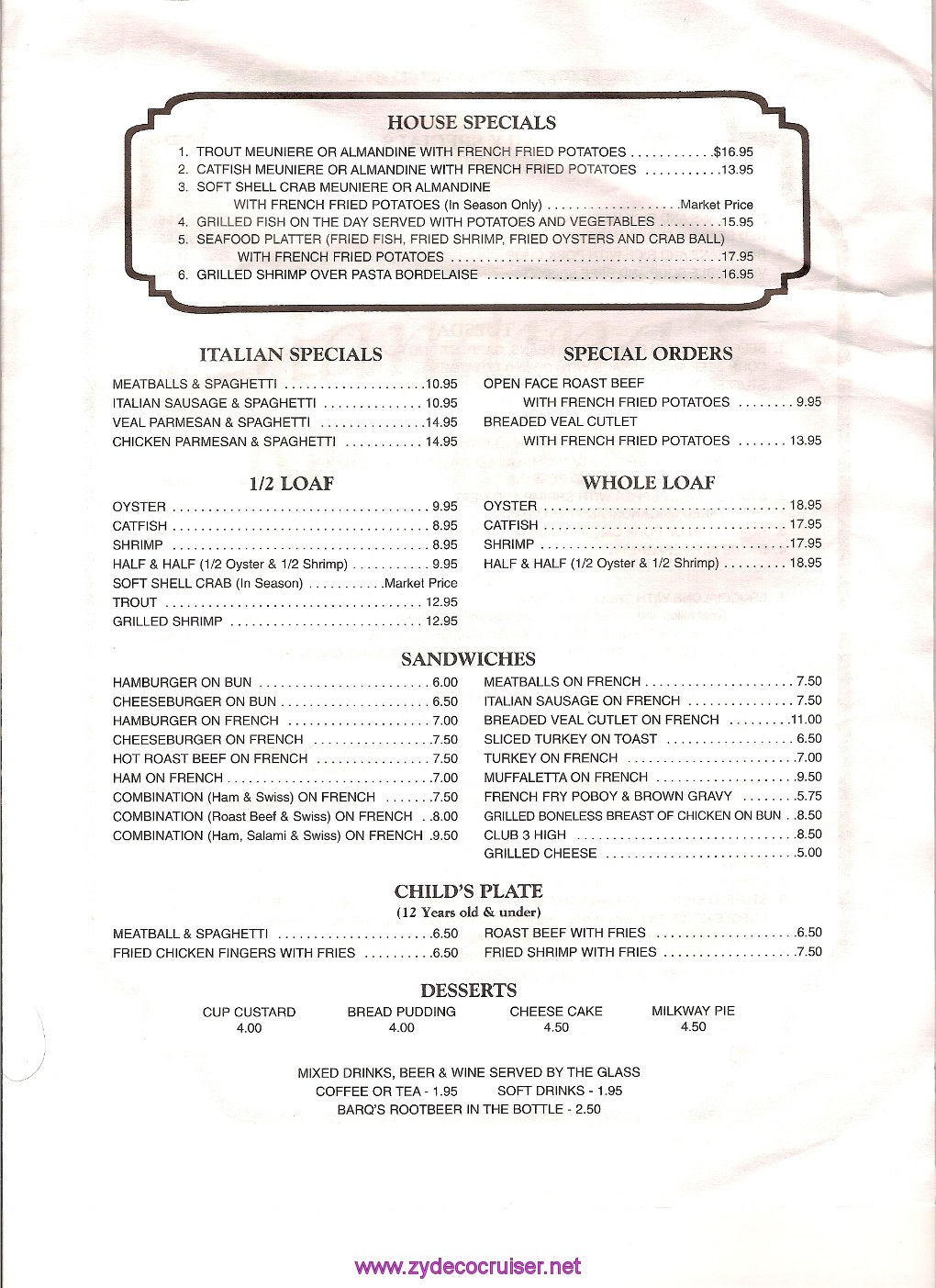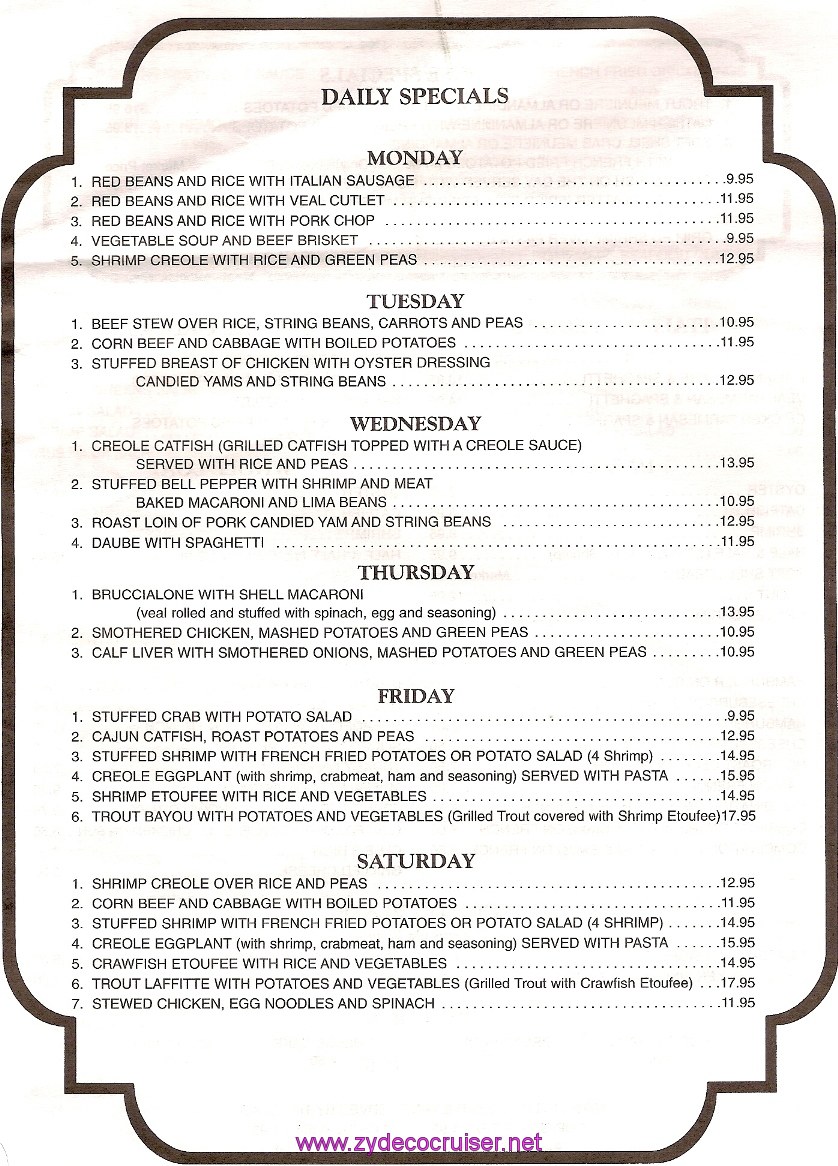 Much has changed, but it still is reminiscent of old. Flat screen TVs, now!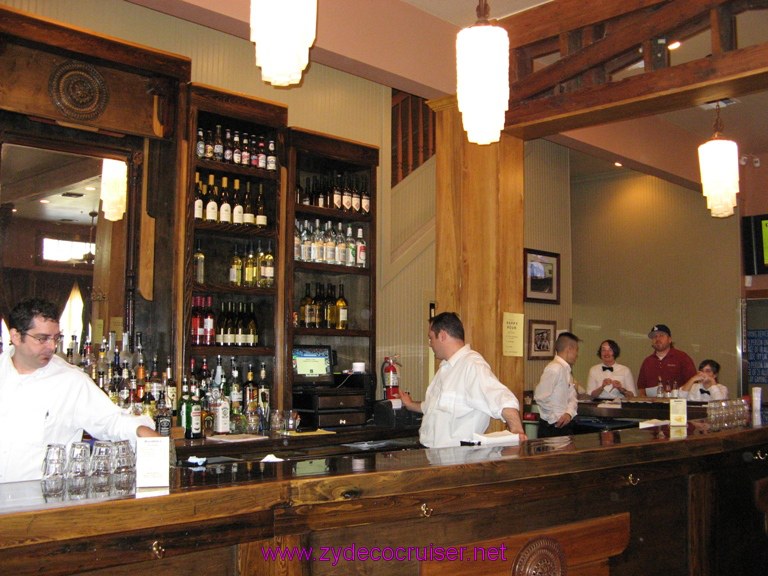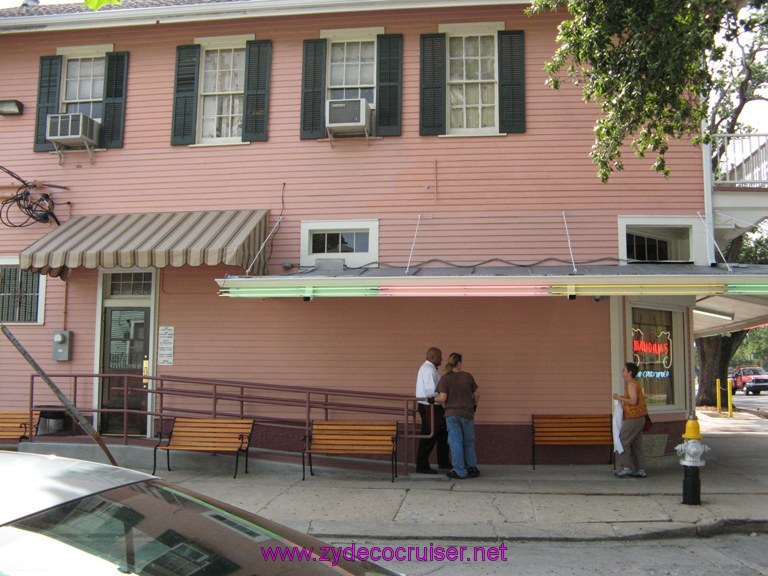 ----------
Sept, 2007
World Famous Mandina's!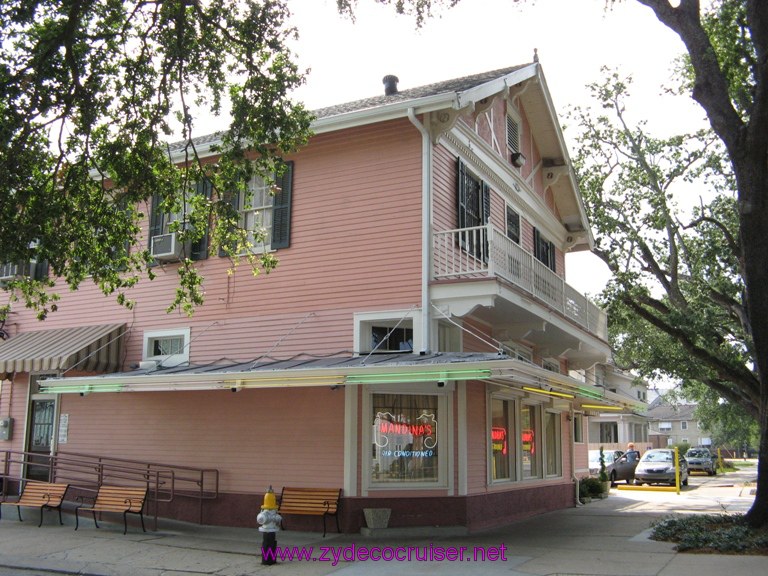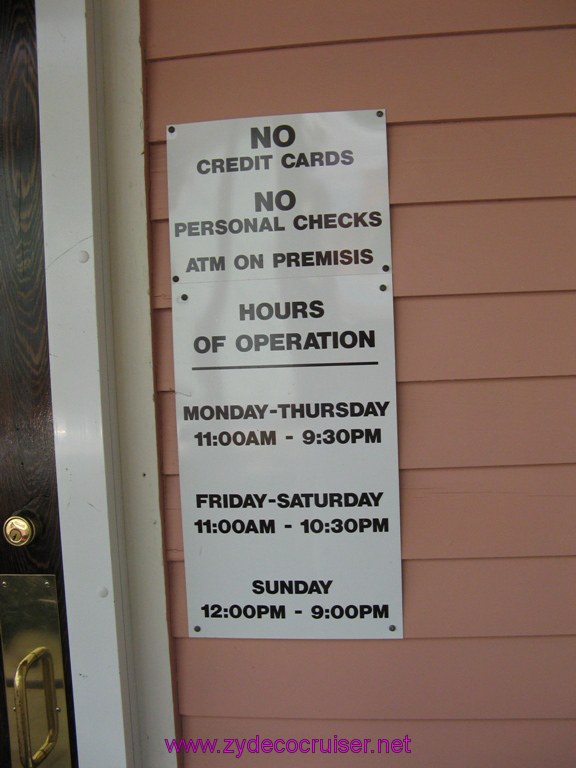 Hmm. Wonder what I'm going to have...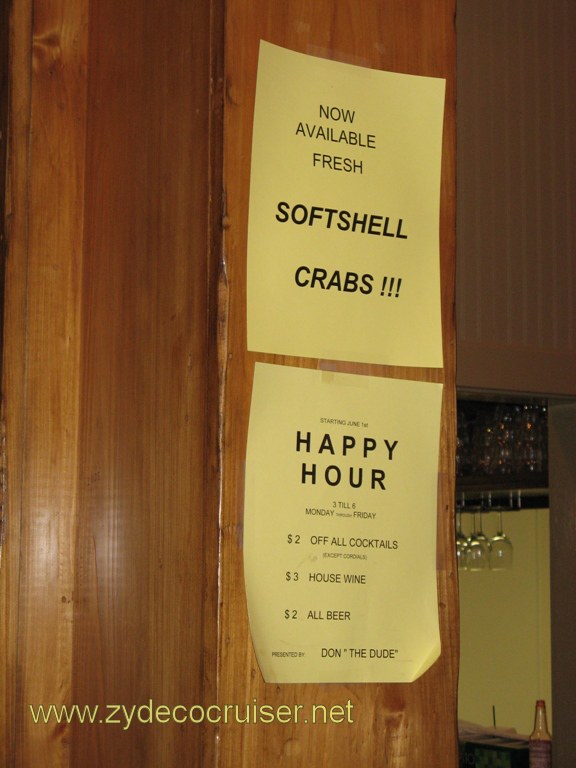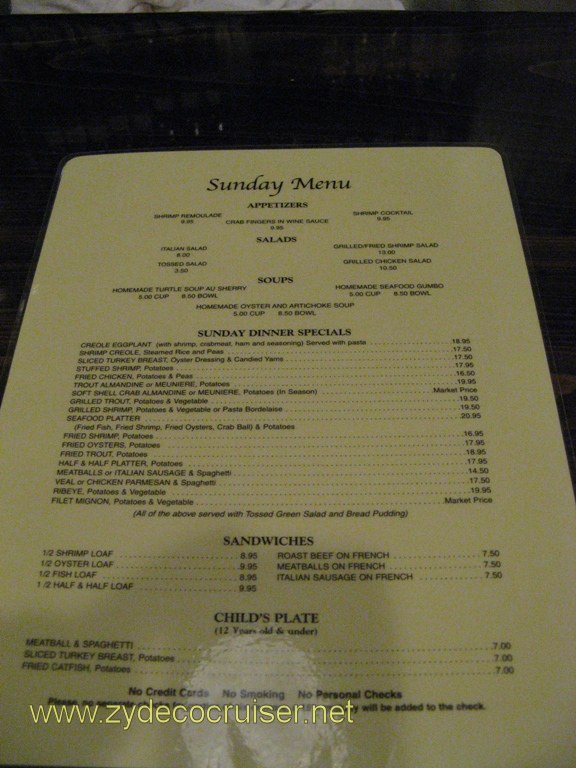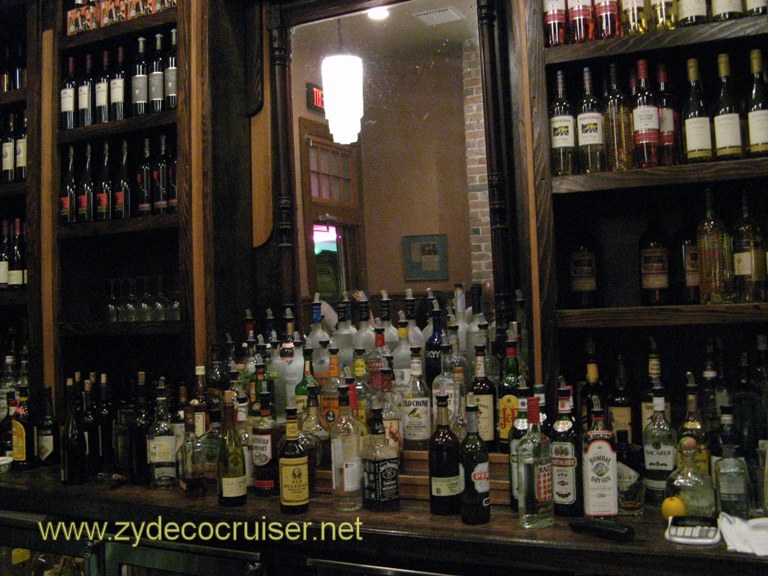 Salad with blue cheese and some nice warm buttered New Orleans french bread.
TaDa - a nice, fat soft-shell crab almandine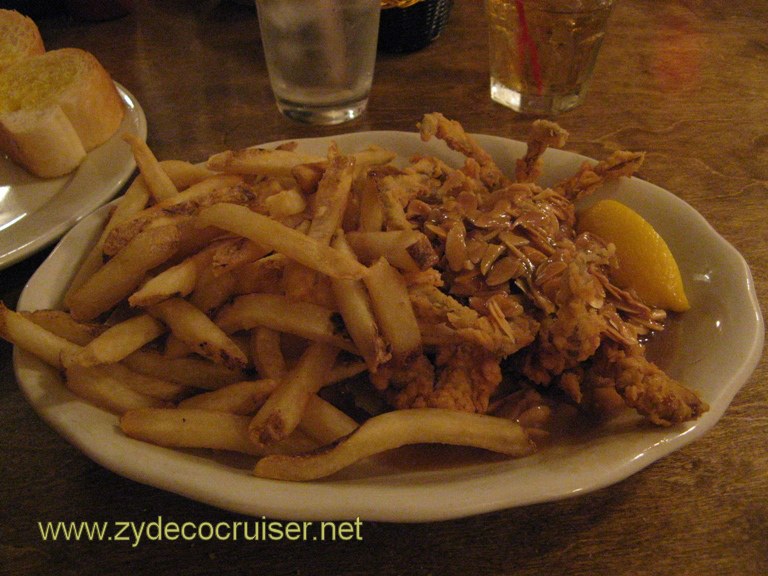 Bread pudding - dessert for Mandina's - too full to eat so put in the fridge in the hotel and had for breakfast - Yum!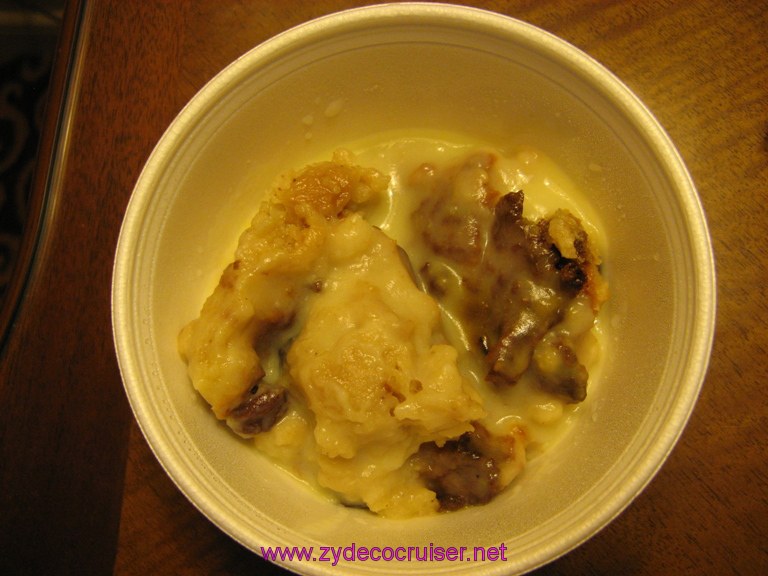 --------------
November, 2010
172: Baton Rouge, LA, November, 2010, Ham and Swiss Cheese Poboy picked up from Mandina's in New Orleans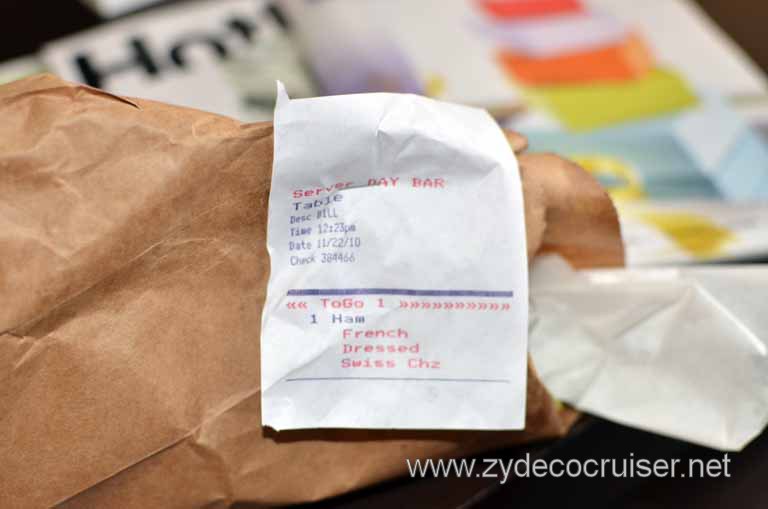 173: Baton Rouge, LA, November, 2010, Ham and Swiss Cheese Poboy picked up from Mandina's in New Orleans,http://www.mandinasrestaurant.com/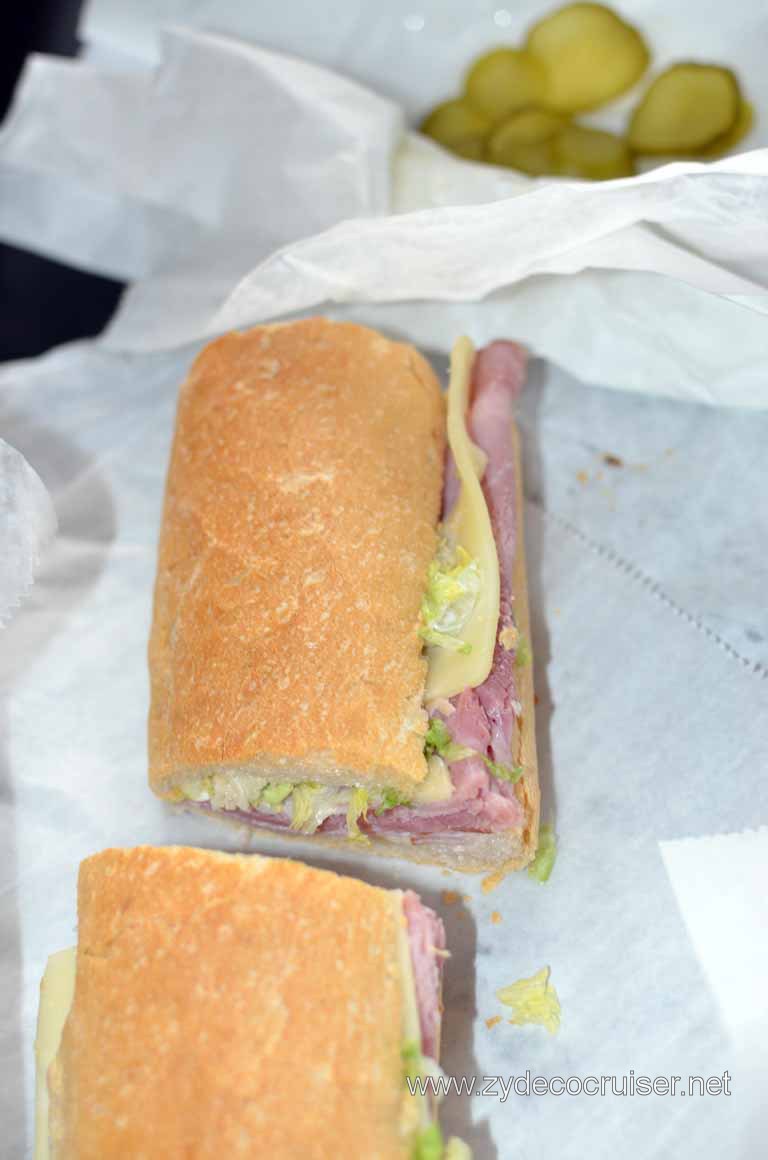 174: Baton Rouge, LA, November, 2010, Ham and Swiss Cheese Poboy picked up from Mandina's in New Orleans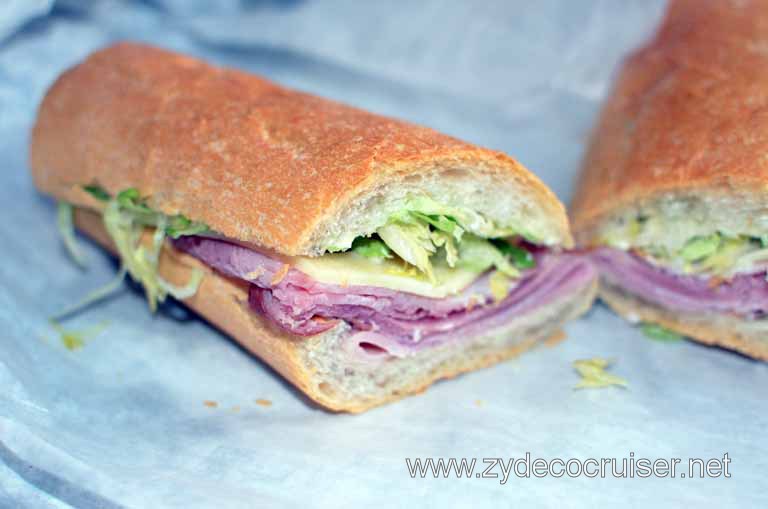 ------
052: Baton Rouge Trip, March, 2011, New Orleans, Mandina's Restaurant, http://www.mandinasrestaurant.com/index.html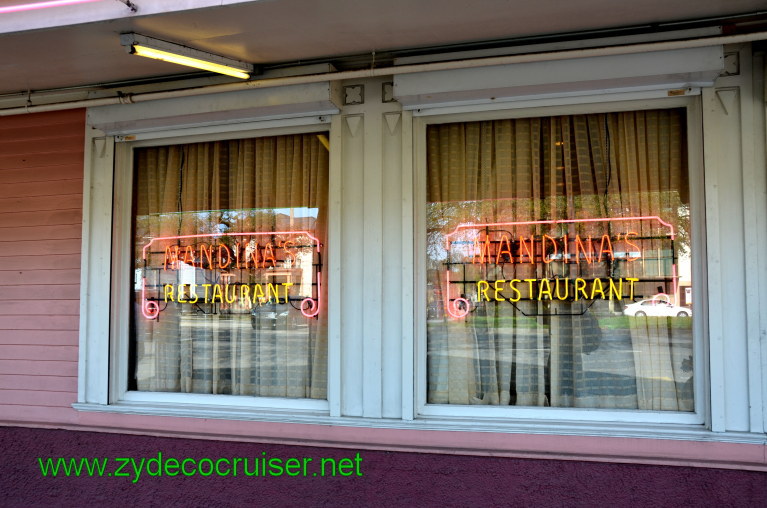 053: Baton Rouge Trip, March, 2011, New Orleans, Mandina's Restaurant,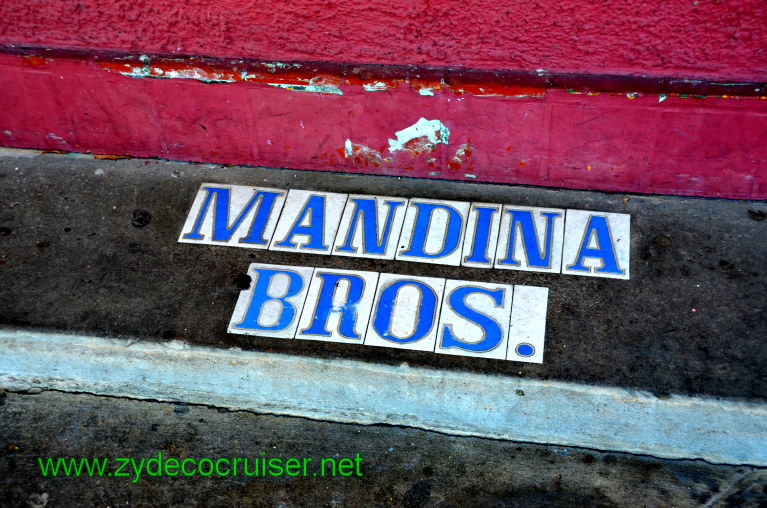 054: Baton Rouge Trip, March, 2011, New Orleans, Mandina's Restaurant,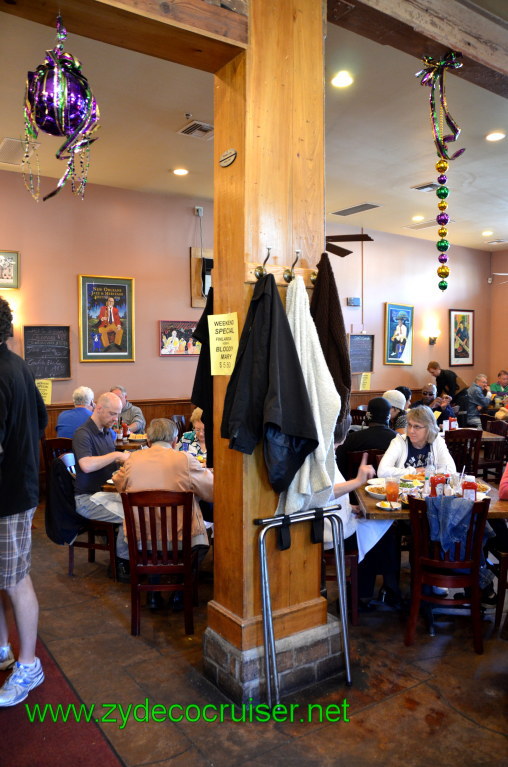 055: Baton Rouge Trip, March, 2011, New Orleans, Mandina's Restaurant,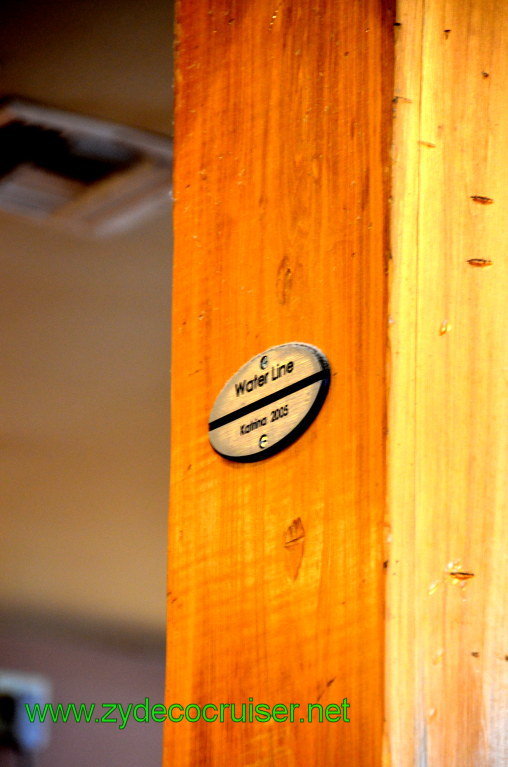 056: Baton Rouge Trip, March, 2011, New Orleans, Mandina's Restaurant,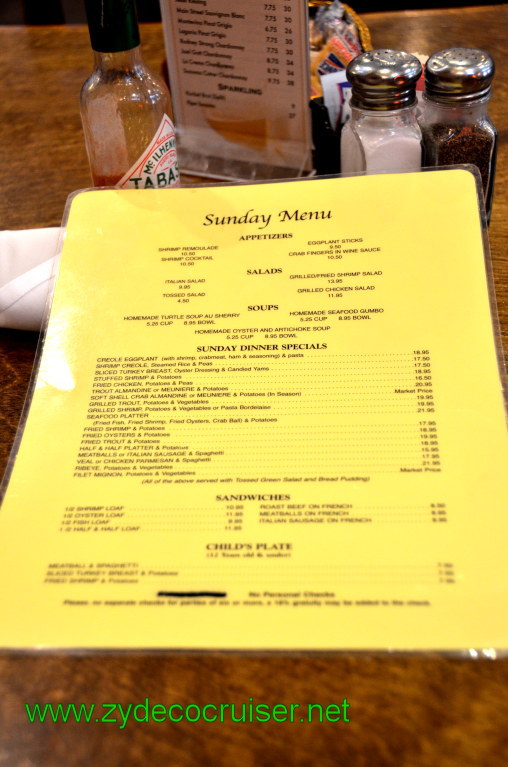 057: Baton Rouge Trip, March, 2011, New Orleans, Mandina's Restaurant,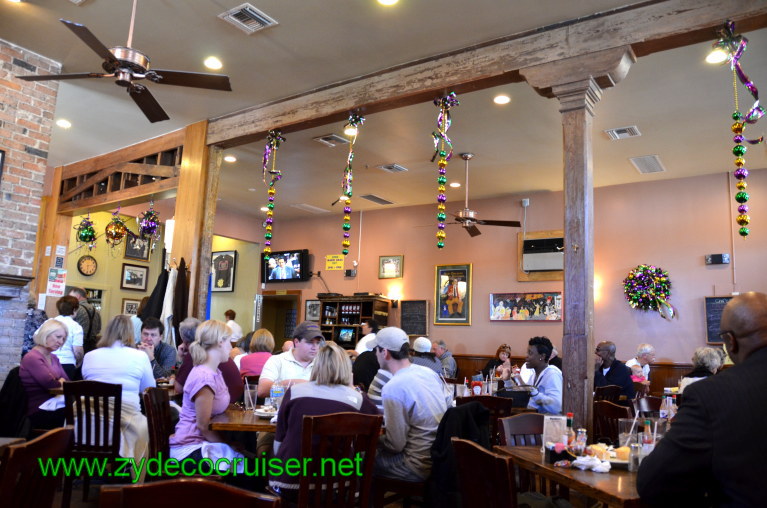 058: Baton Rouge Trip, March, 2011, New Orleans, Mandina's Restaurant,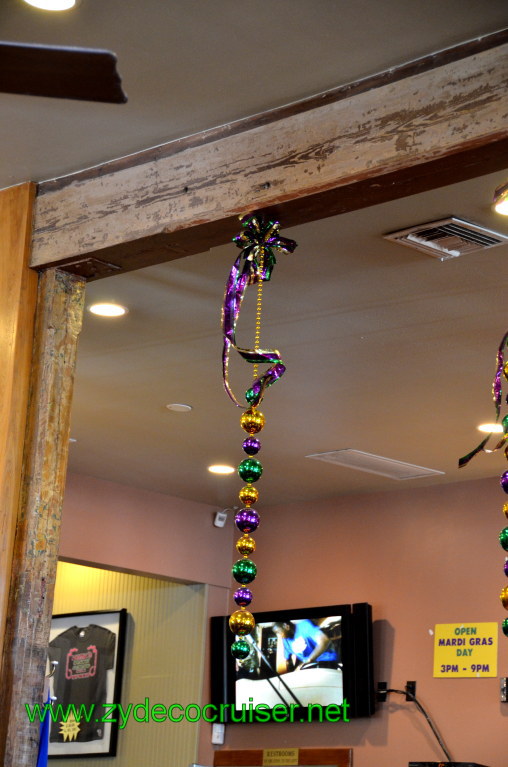 059: Baton Rouge Trip, March, 2011, New Orleans, Mandina's Restaurant,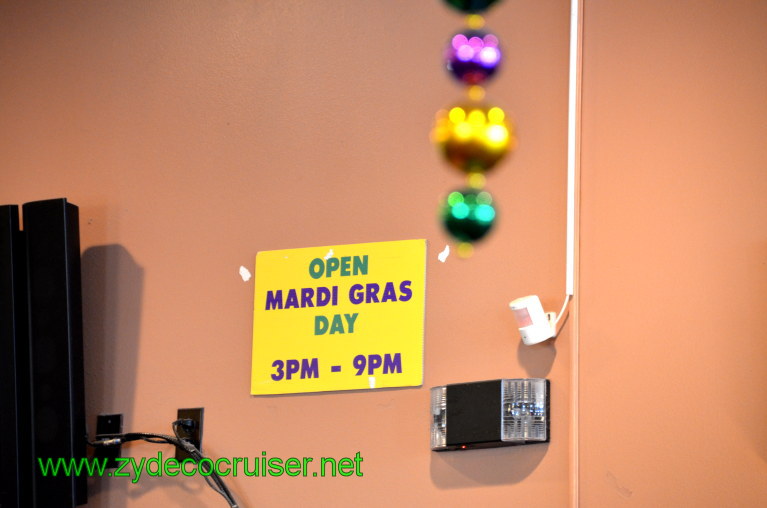 060: Baton Rouge Trip, March, 2011, New Orleans, Mandina's Restaurant, Half Shrimp Half Oyster Poboy
061: Baton Rouge Trip, March, 2011, New Orleans, Mandina's Restaurant, Half Shrimp Half Oyster Poboy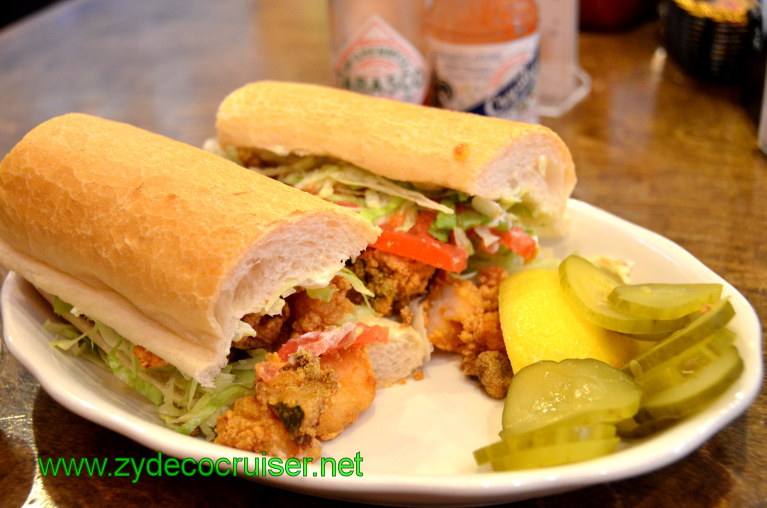 062: Baton Rouge Trip, March, 2011, New Orleans, Mandina's Restaurant, Half Shrimp Half Oyster Poboy
063: Baton Rouge Trip, March, 2011, New Orleans, Mandina's Restaurant, Half Shrimp Half Oyster Poboy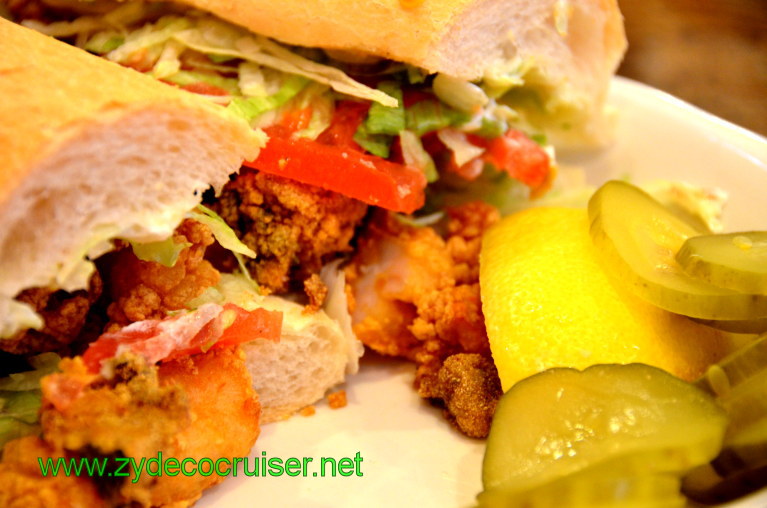 064: Baton Rouge Trip, March, 2011, New Orleans, Mandina's Restaurant, Half Shrimp Half Oyster Poboy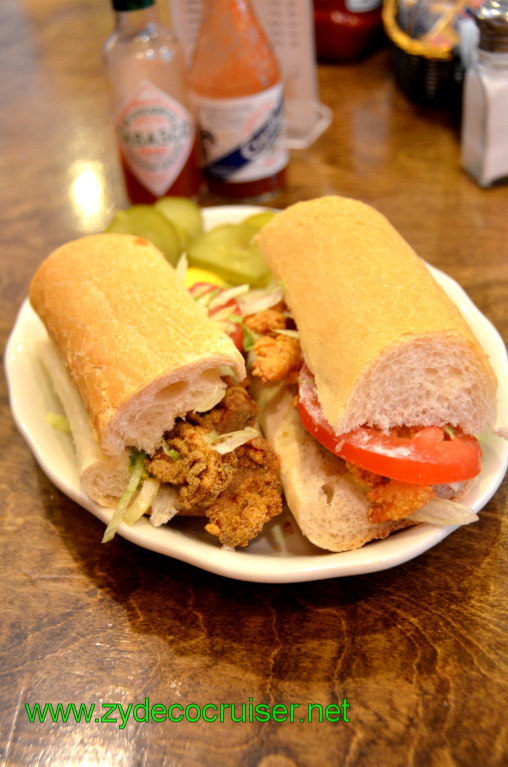 065: Baton Rouge Trip, March, 2011, New Orleans, Mandina's Restaurant, Half Shrimp Half Oyster Poboy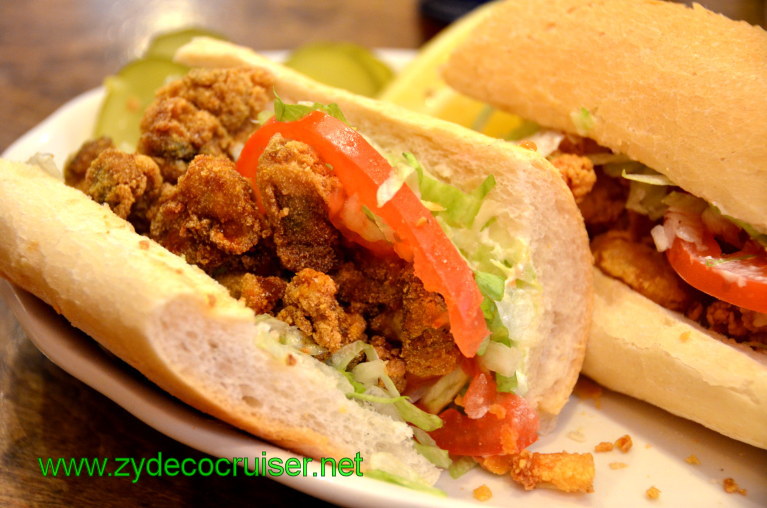 066: Baton Rouge Trip, March, 2011, New Orleans, Mandina's Restaurant, Half Shrimp Half Oyster Poboy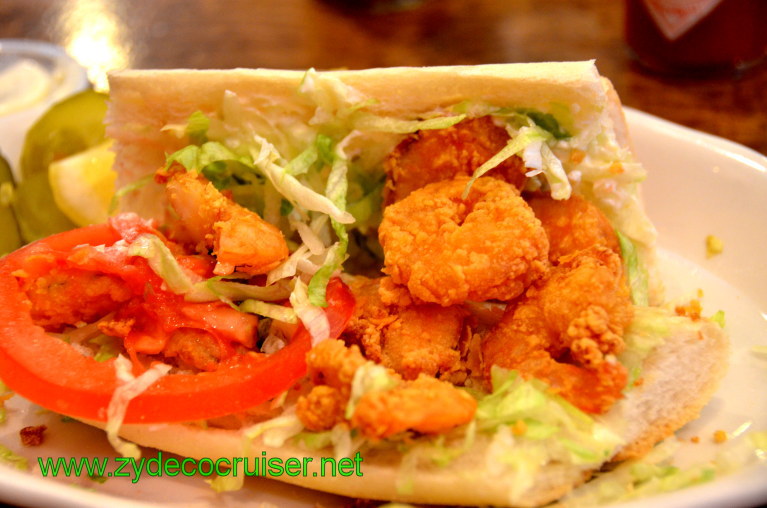 067: Baton Rouge Trip, March, 2011, New Orleans, Mandina's Restaurant, Half Shrimp Half Oyster Poboy
068: Baton Rouge Trip, March, 2011, New Orleans, Mandina's Restaurant,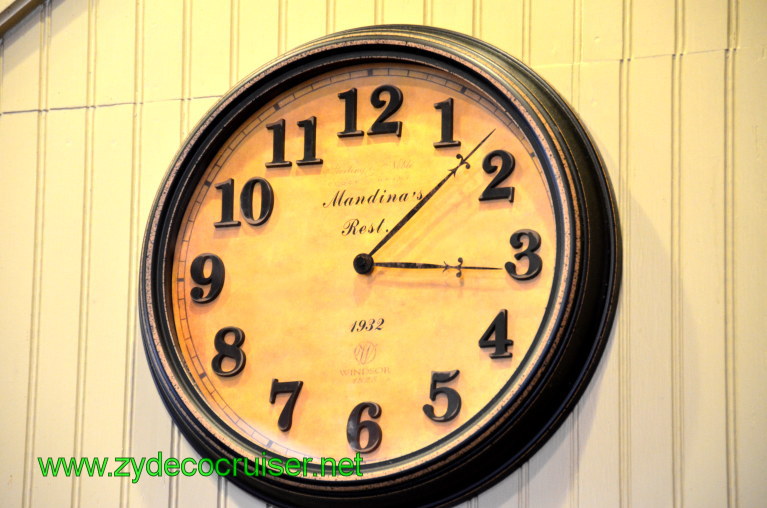 069: Baton Rouge Trip, March, 2011, New Orleans, Mandina's Restaurant,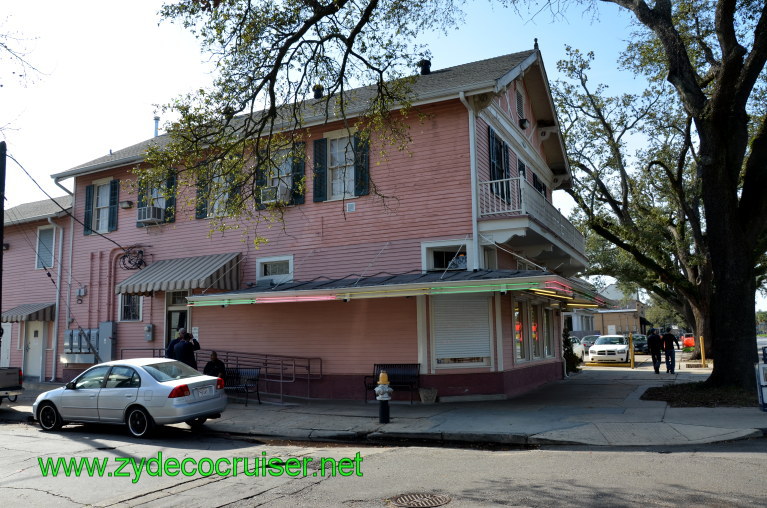 070: Baton Rouge Trip, March, 2011, New Orleans, Mandina's Restaurant,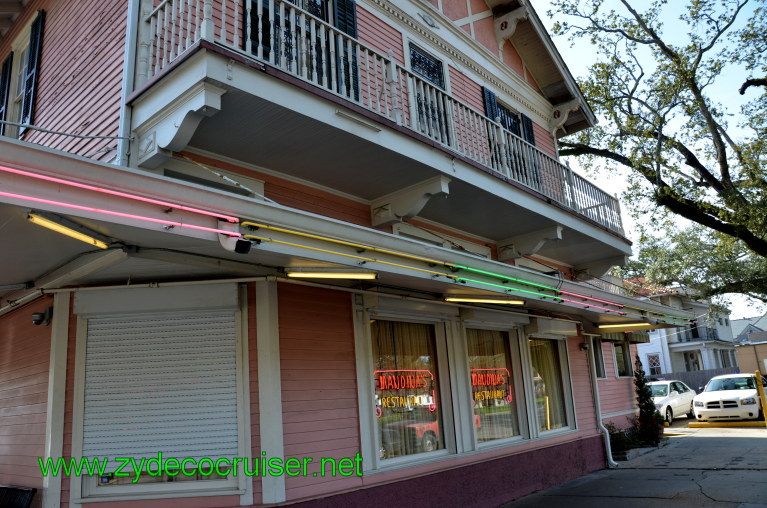 071: Baton Rouge Trip, March, 2011, New Orleans, Mandina's Restaurant,