Grand Princess Cruise, Galveston
Almost Live from the Grand Princess Cruise, December 24-Dec 31, 2005 { http://www.princess.com/ }
In Galveston tonight, packing my jeans and checking them twice. Staying at the Holiday Inn On the Beach (the one at 5002 Seawall Blvd). I ended up in a king leisure or some such room I guess, 'cause I'm on an upper floor, with microwave/fridge in the room and something you don't see on most cruise ships - complimentary bottled water.

Dinner tonight was at Landry's next to the resort next door, and the fried shrimp and oyster platter was pretty darned good and just what the doctor ordered for a pre-cruise stomach stretching exercise!
Galveston (Hope Santa brings me a new laptop with a decent keyboard)...

Holiday Inn Pics
001: Grand Princess Christmas Cruise,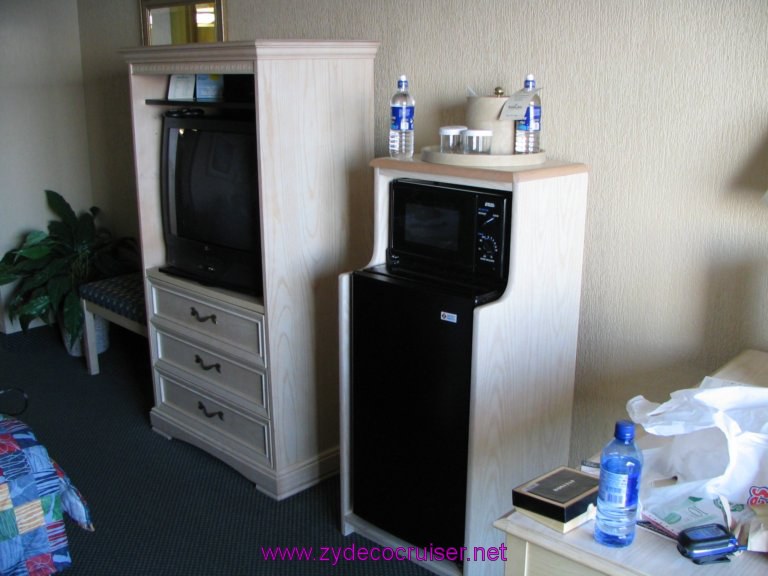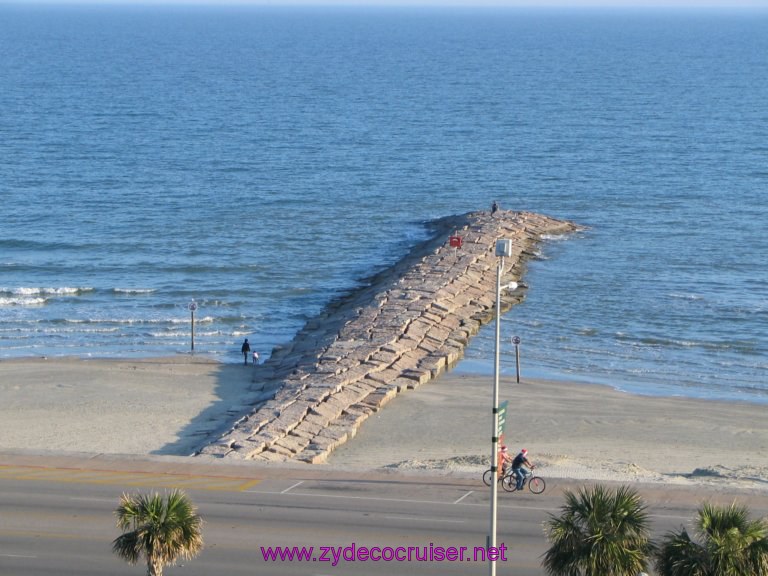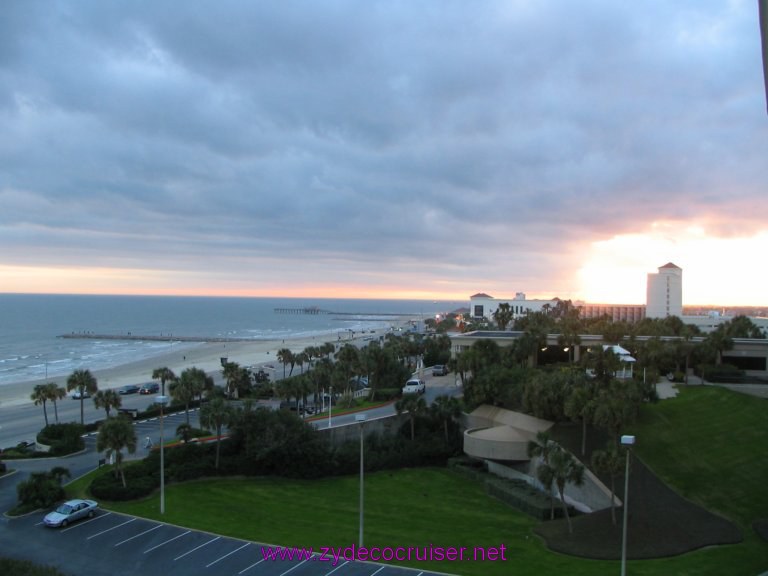 A jetty here and there and yonder to walk along, fish, watch the sunset...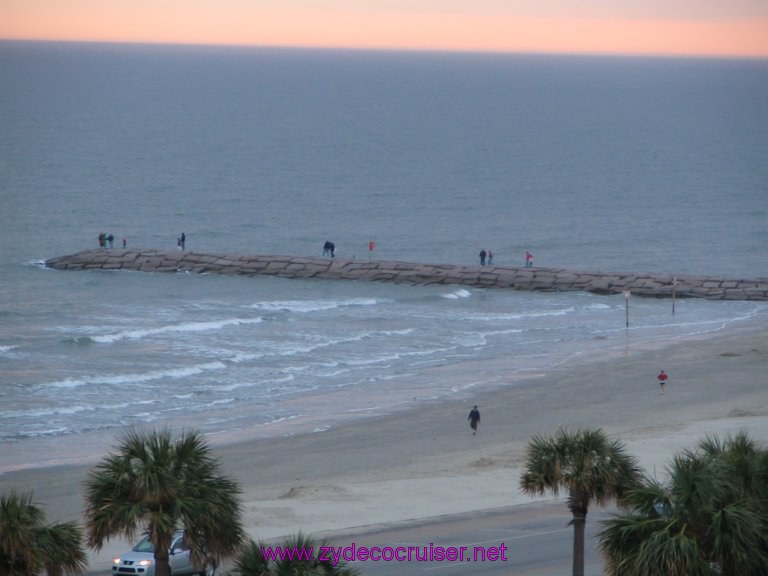 Drive thru ATM adjacent to HI: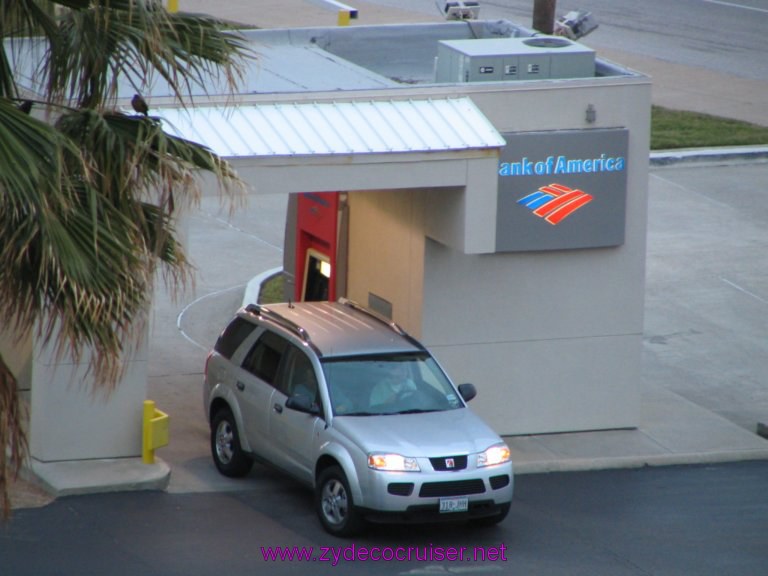 Go away clouds: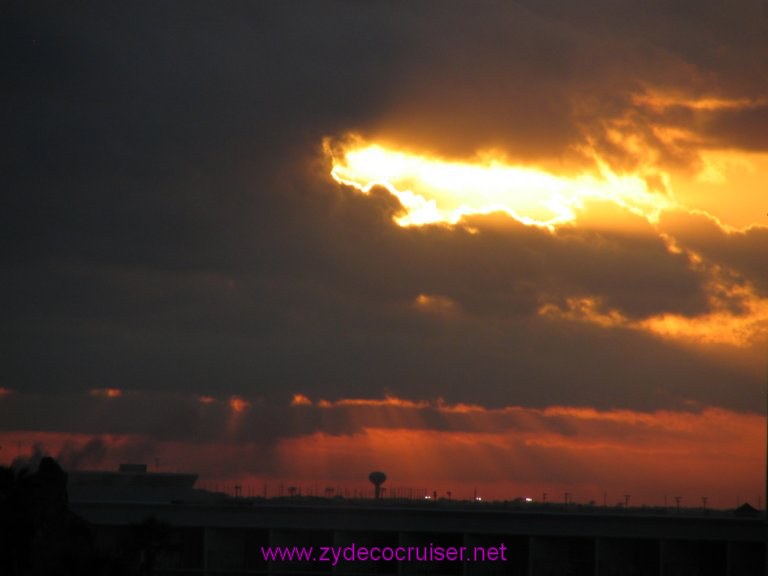 What are the odds of finding free bottled water on a cruise ship?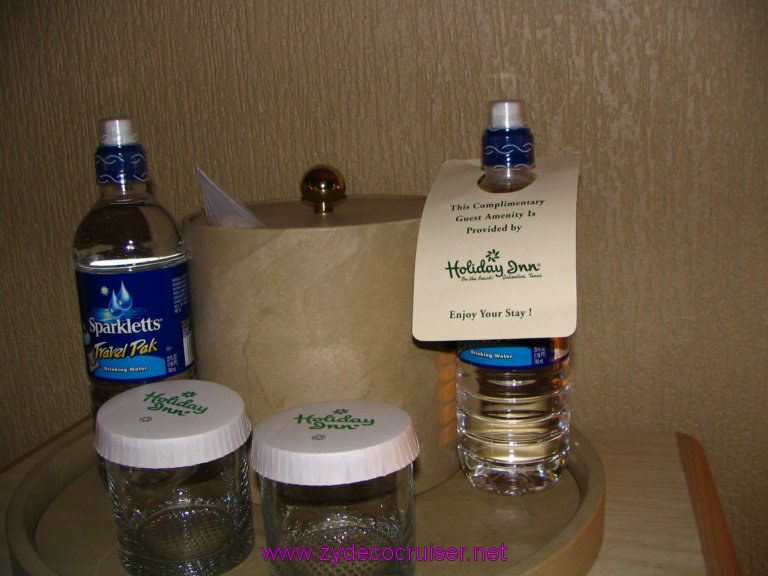 Not all the rooms have the fridge/micro/water, but I'm pretty sure they are all have balconies with a water view. Also free WiFi Internet and a coffee maker to boot!

There is a liquor store a couple of blocks away and all kinds of restaurants in the area as well.

The lower floors will have a better view of the roof of the lobby, but you can still see the beach/water. My room is on the 7th floor and I really like the view.

Free cruise parking and also free shuttle to the ship is included. Sign up for the shuttle when you check in for best choices of shuttle times.


Seems to be a tad windy out there and a little more wave action. Woo hoo!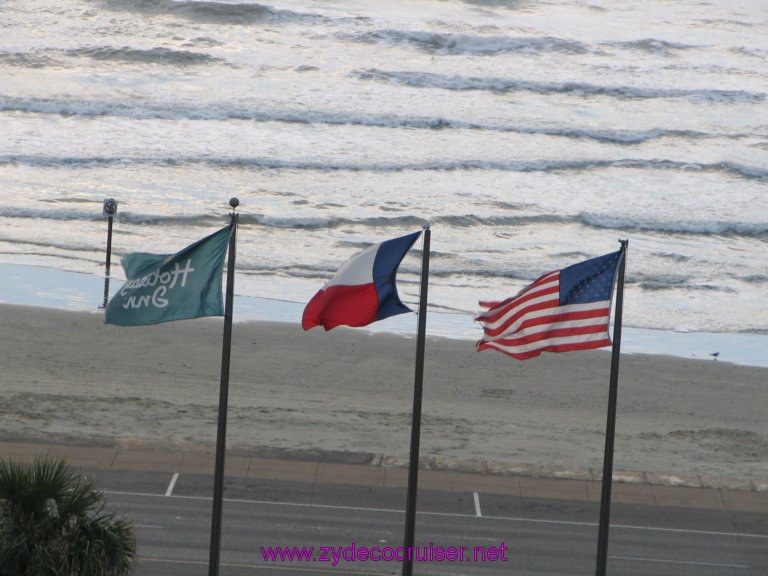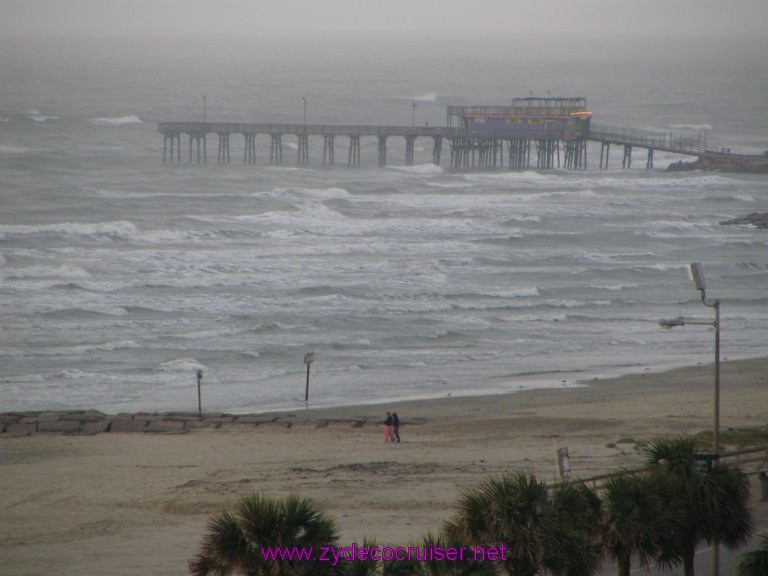 There are lots of places to stay in Galveston. One consideration for a post cruise stay is what is the earliest time they will allow you to check in? The standard policy is sometime in the afternoon, but if your room is ready, many let you check in whenever you show up. Sitting in a lobby for a few hours waiting for check-in time isn't much fun.

Looking out the back of the hotel, you can see the cruise ships: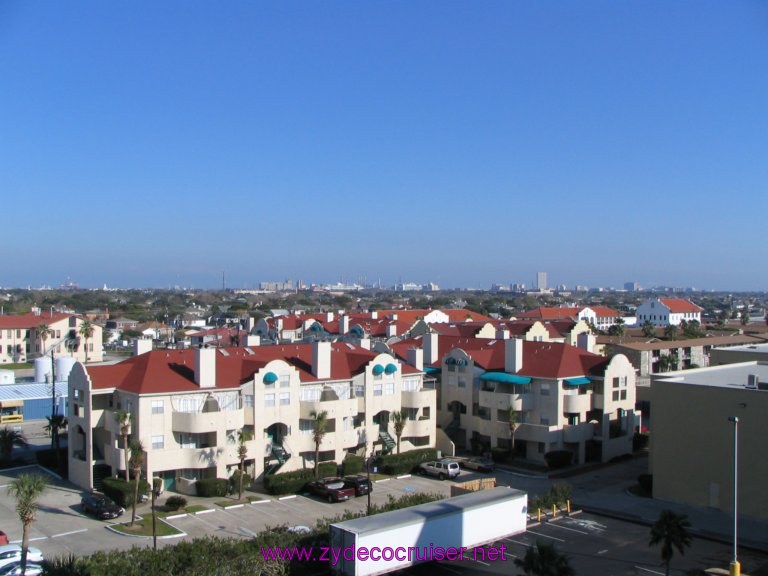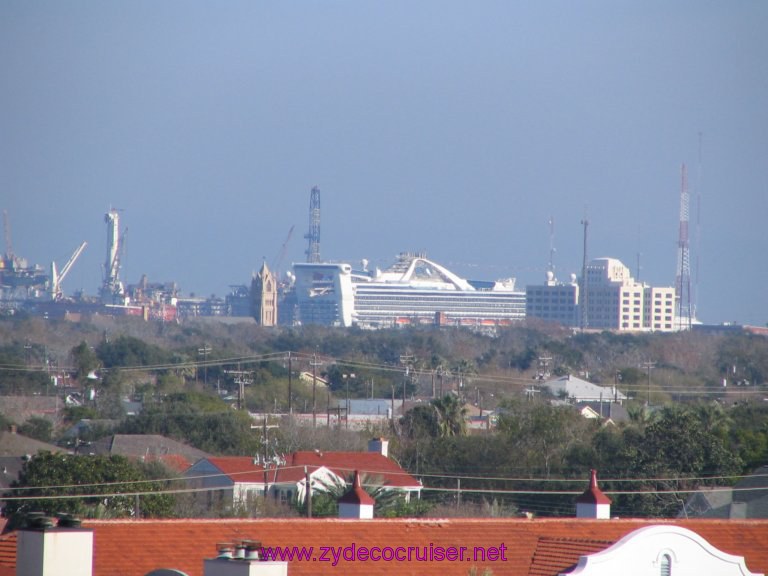 Maybe we'll tow that barge along: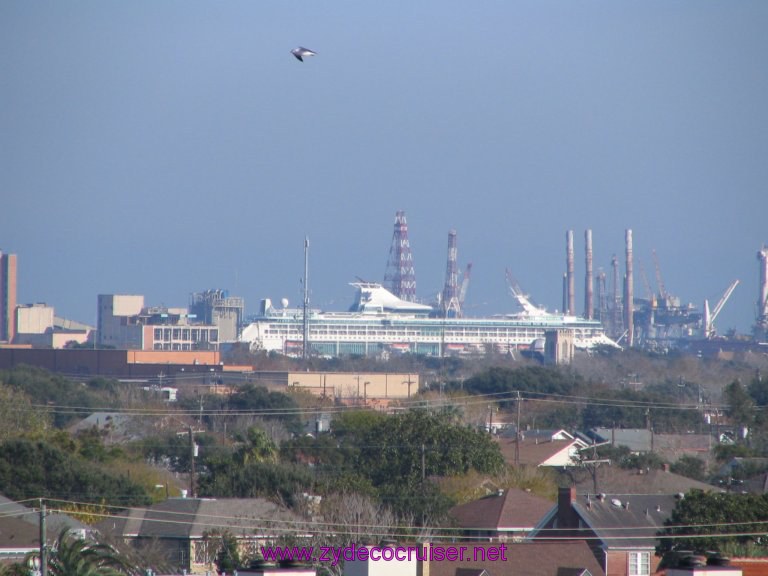 Shuttle van and cruise ship parking behind the hotel: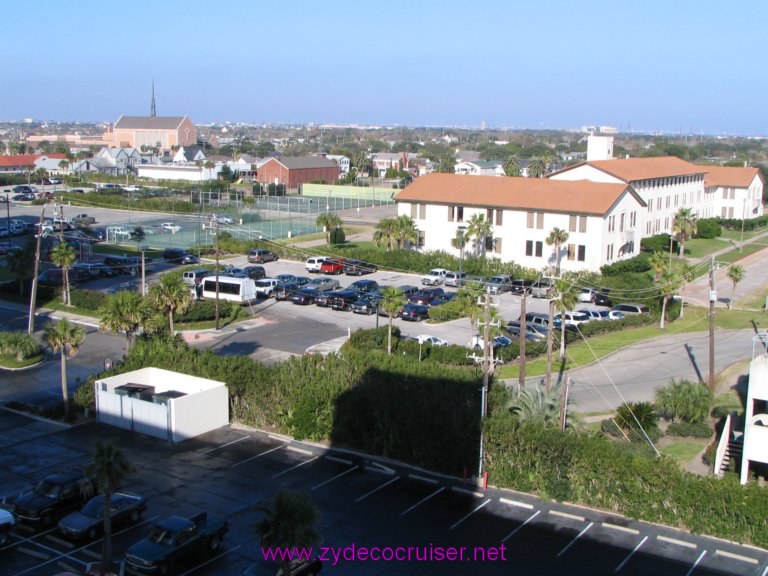 Turning into a sunny day...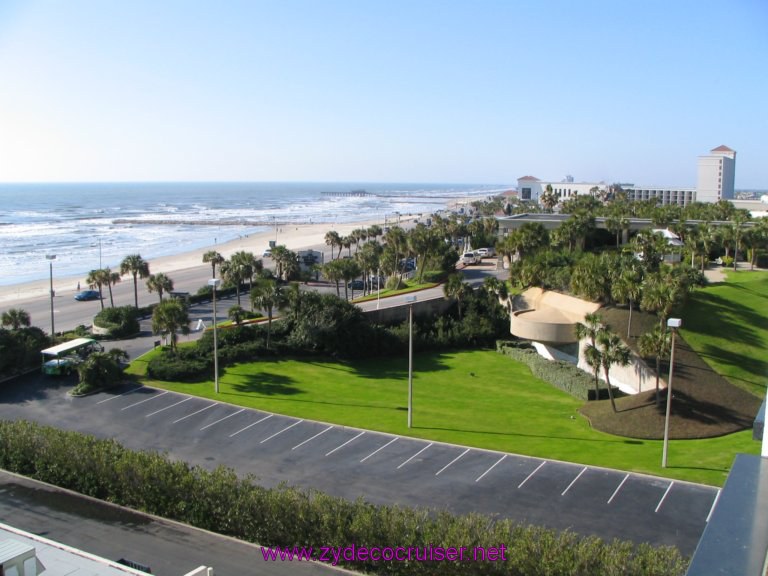 So far, so good. Embarkation was less than 30 minutes to cabin. Skipped the buffet and went to Da Vinci for lunch - wasn't crowded and was very good.


MUTS: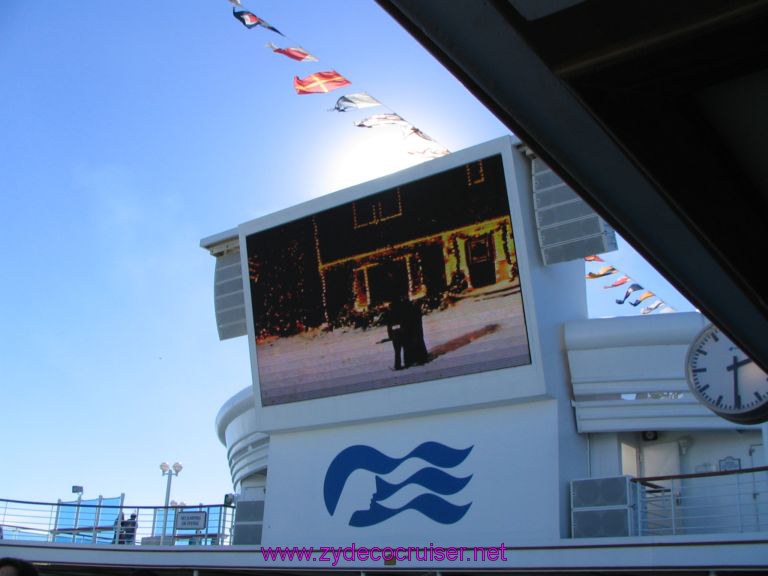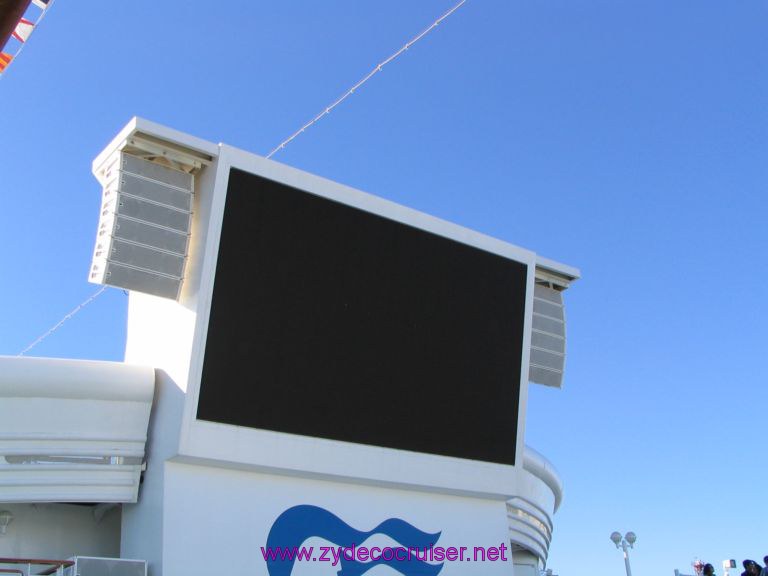 Lunch (lots of jeans):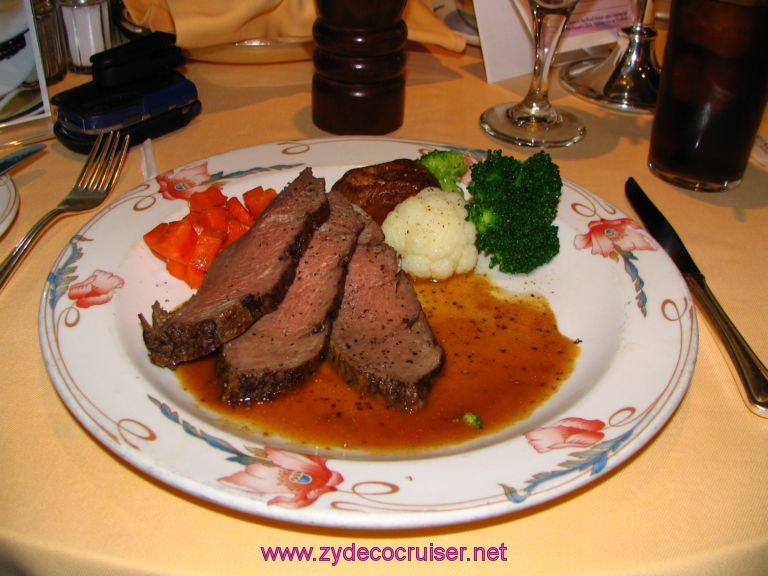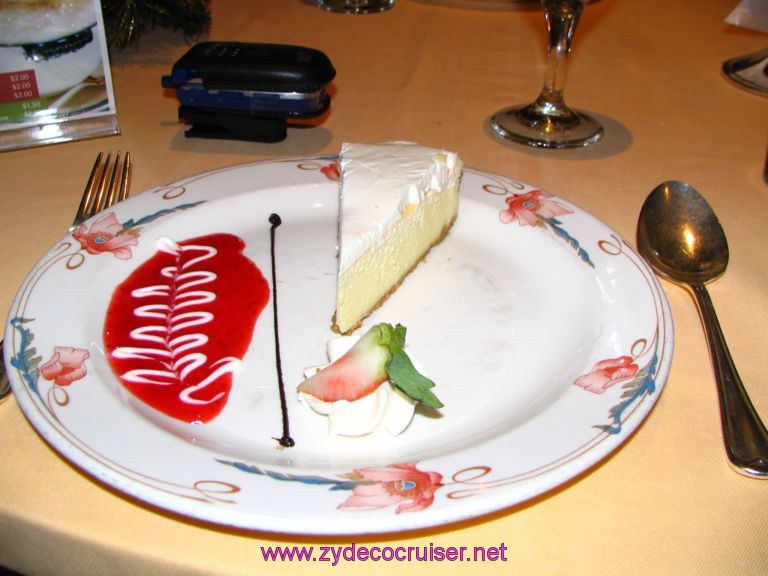 In a Mini-Suite this time - not really sure of the difference other than a bathtub and a few more feet...

Fridge: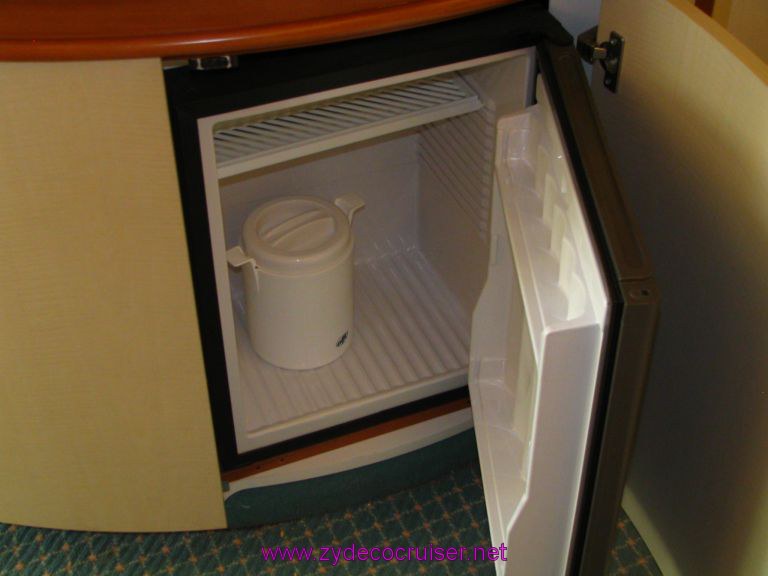 Safe: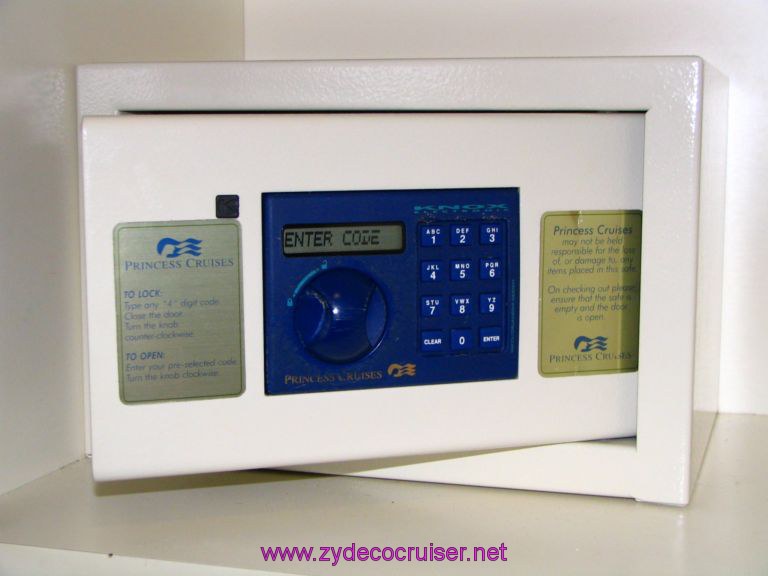 oops Sunset - brb... maybe not...