New Orleans Page 3
Carnival Fantasy, New Orleans
Hotel Intercontinental, Mother's Restaurant, Mandina's Restaurant
Jazz Brunch at Hilton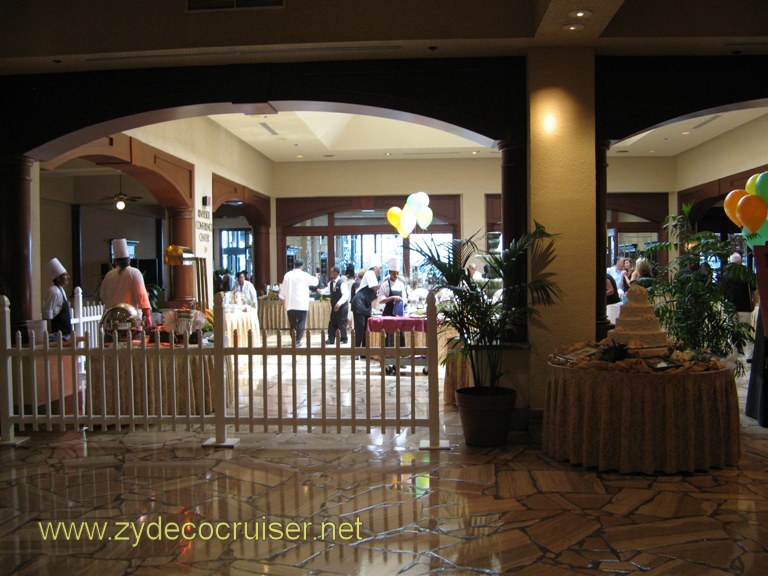 For the second night I switched to the Intercontinental which I got on Priceline cheap. I LIKE this hotel. Not in the French Quarter but only a few blocks from it and on the St Charles streetcar line. Everyone was friendly and shortly after I was in my room they even called to make sure everything was fine with the room! I don't remember that ever happening anywhere else.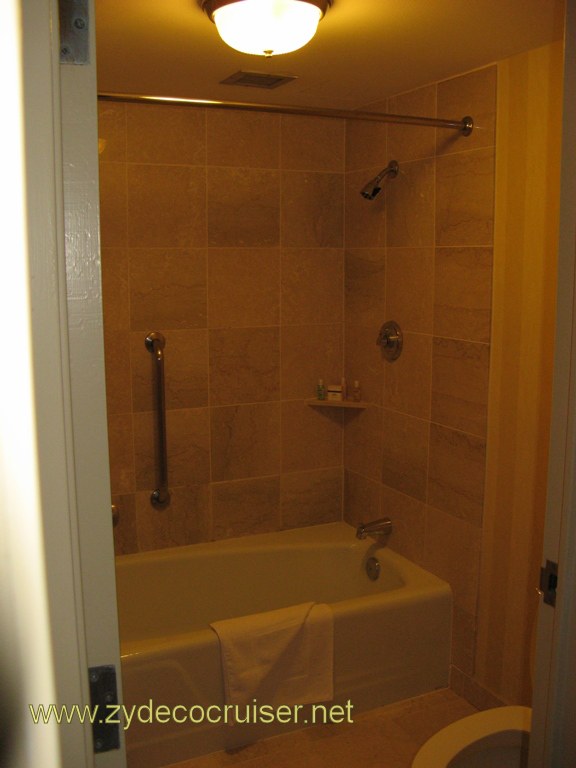 Why would a hotel in New Orleans have a scale in the bathroom (one reason - I think it was light)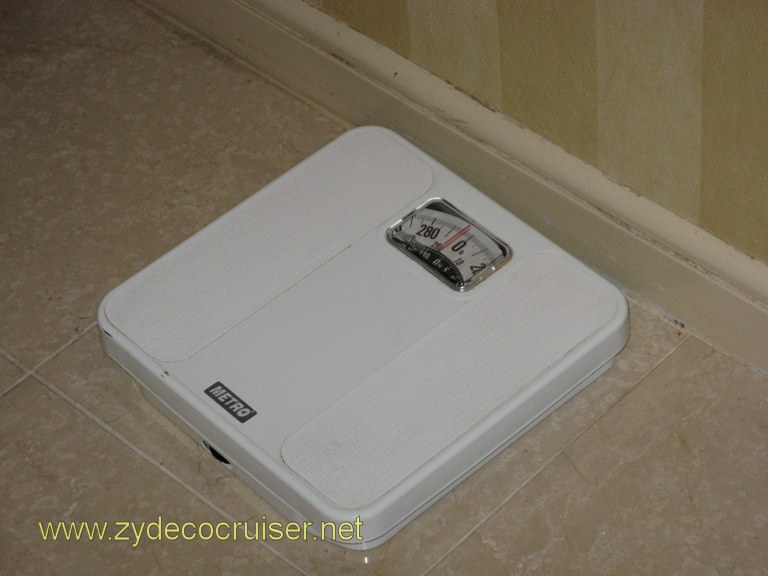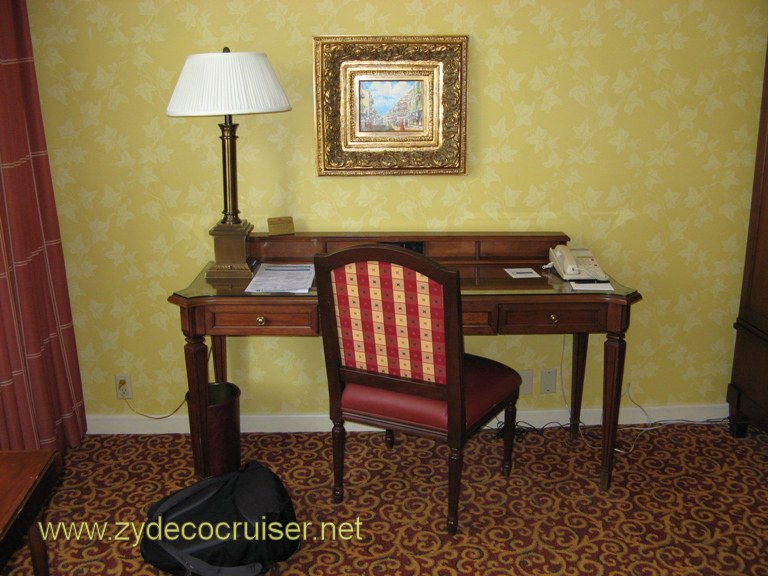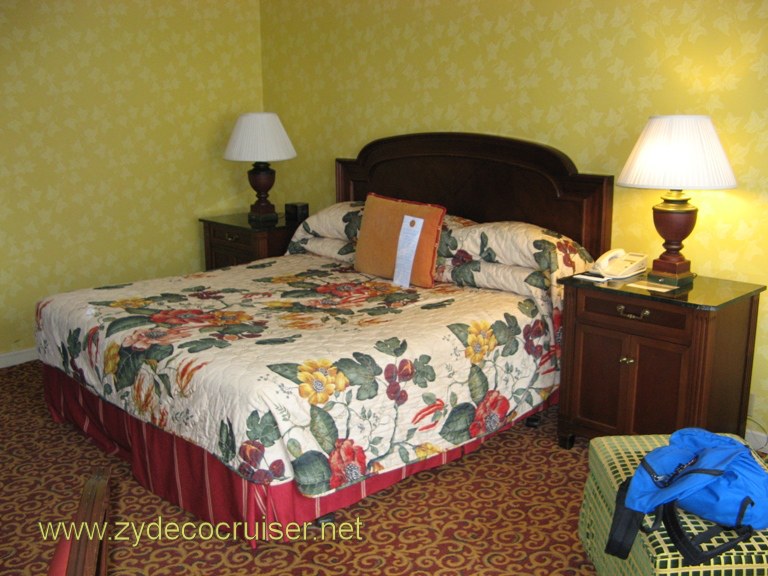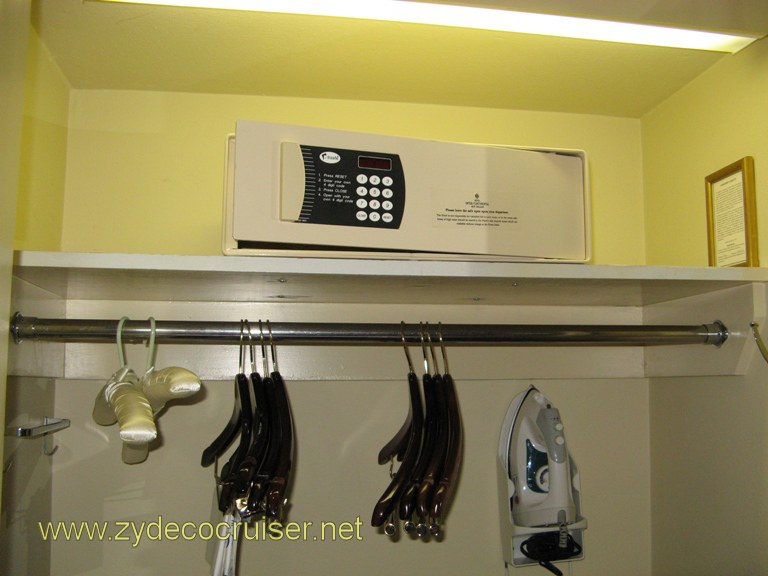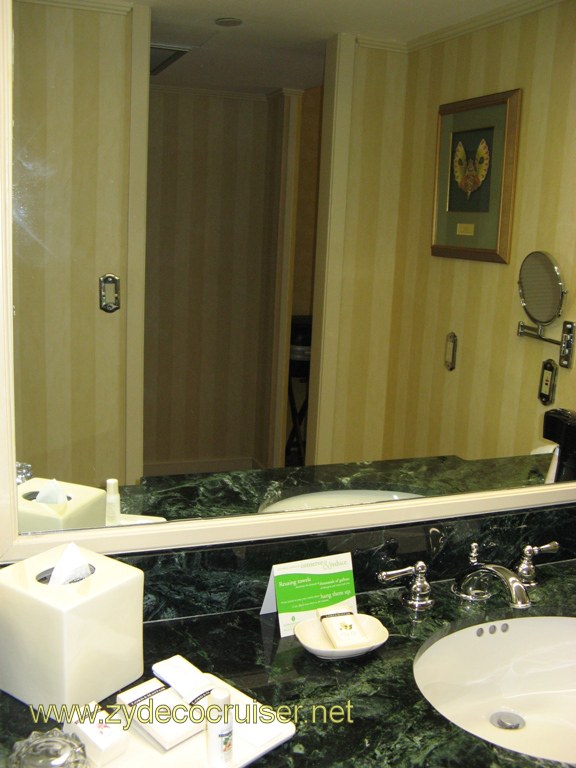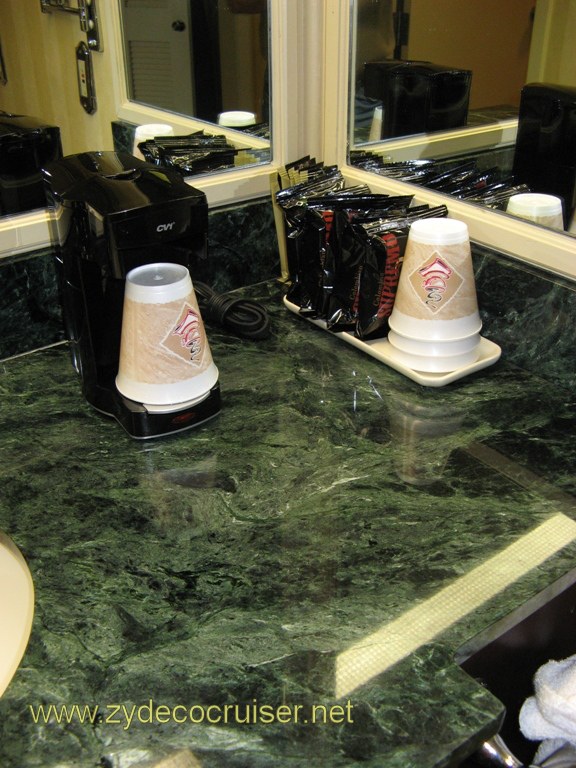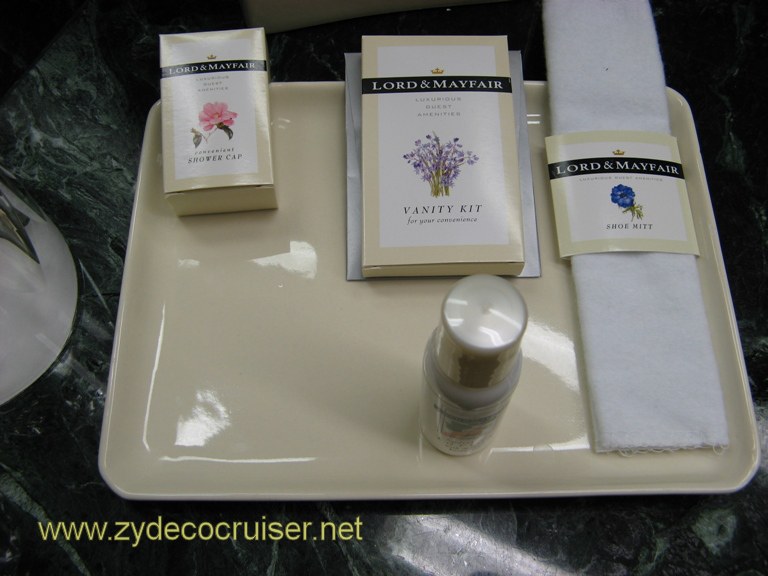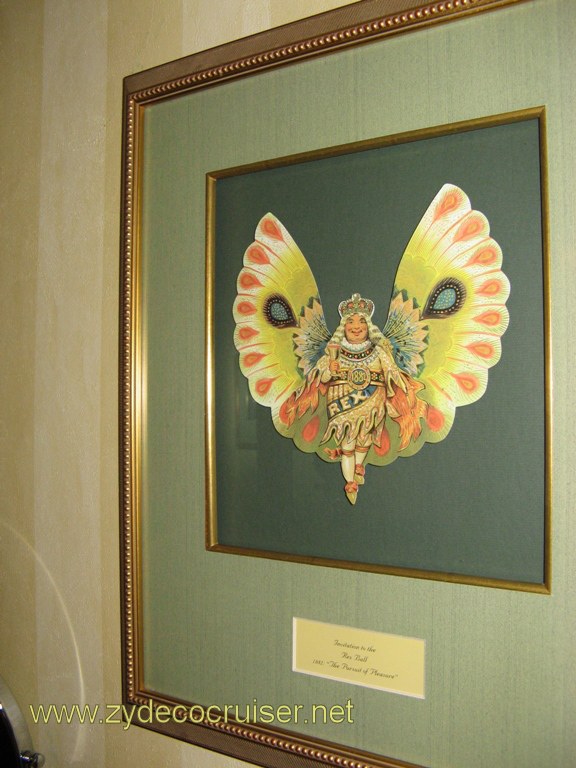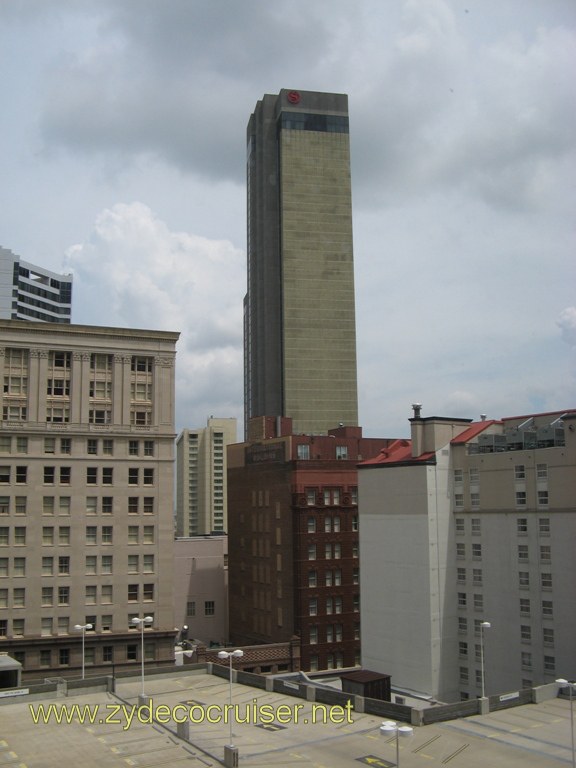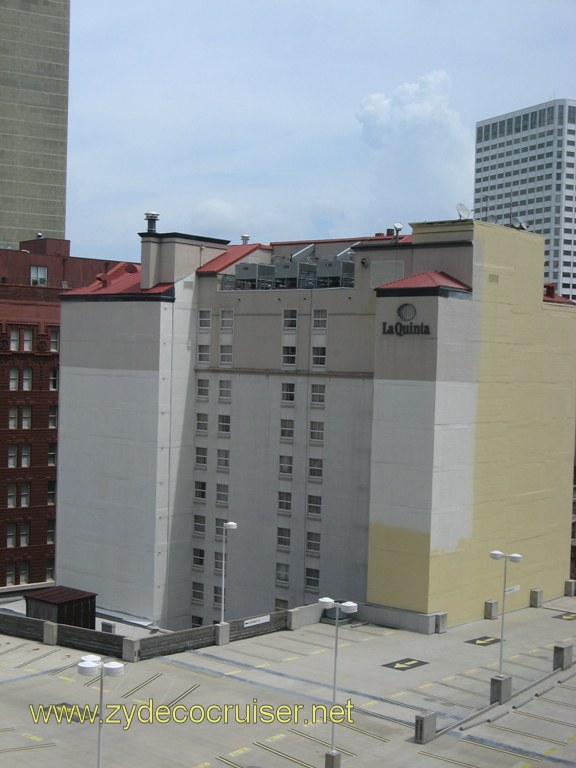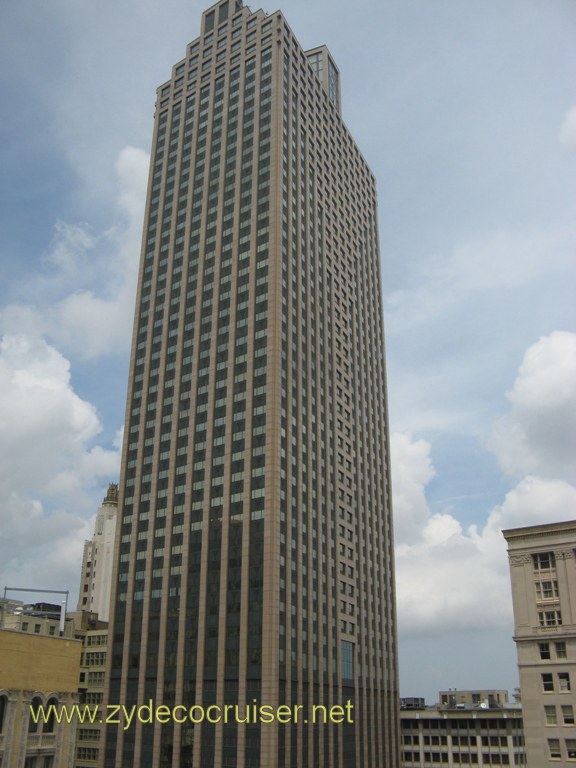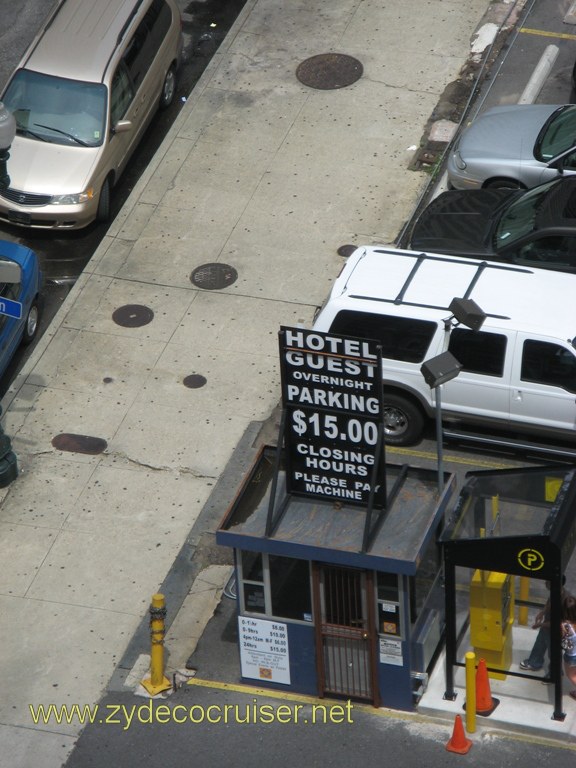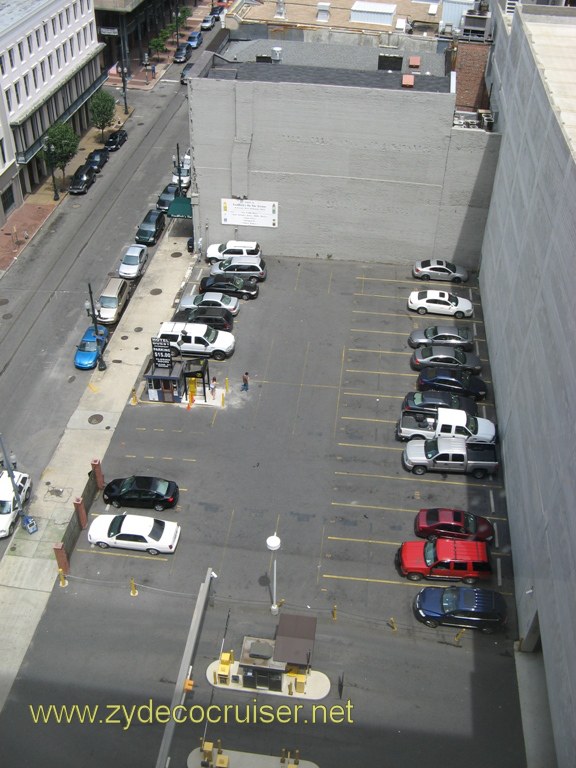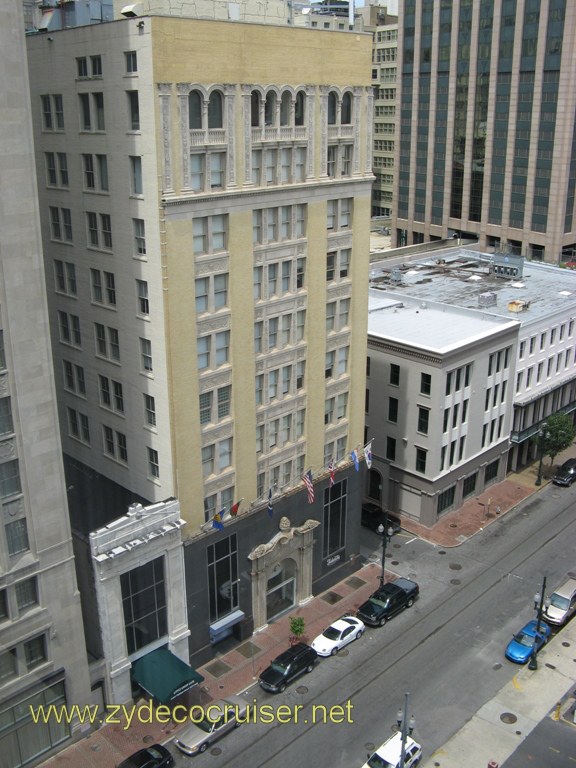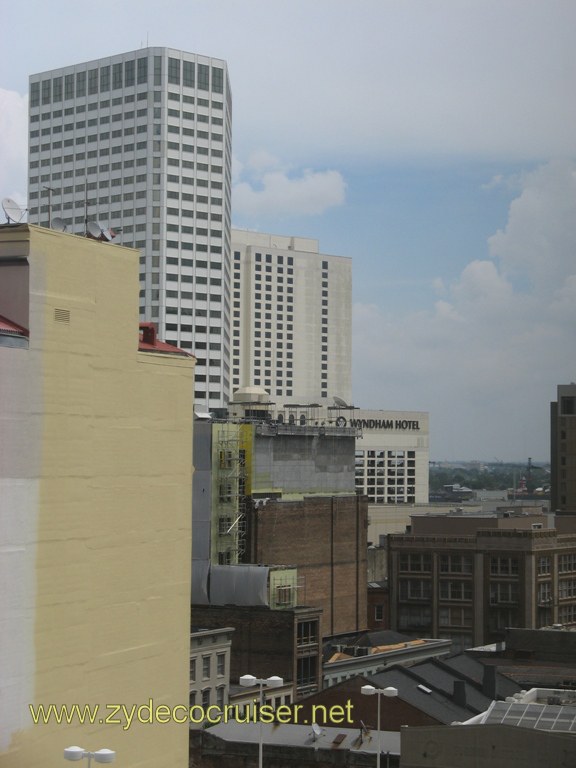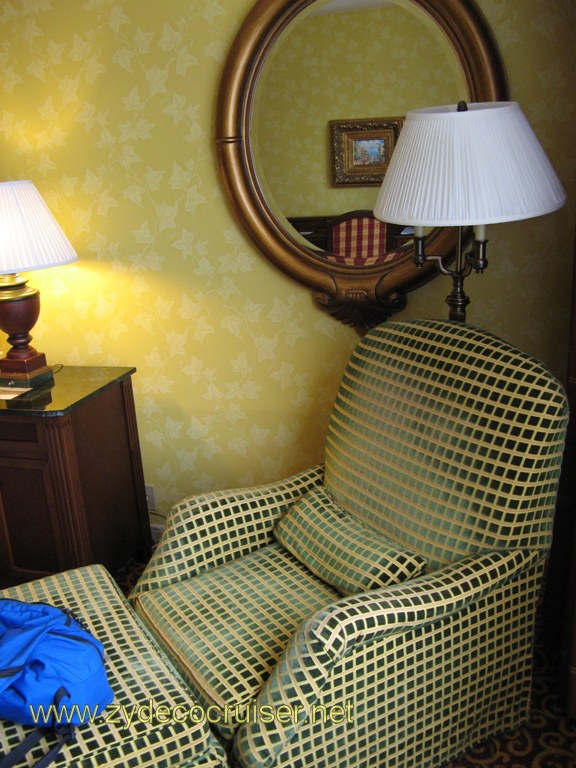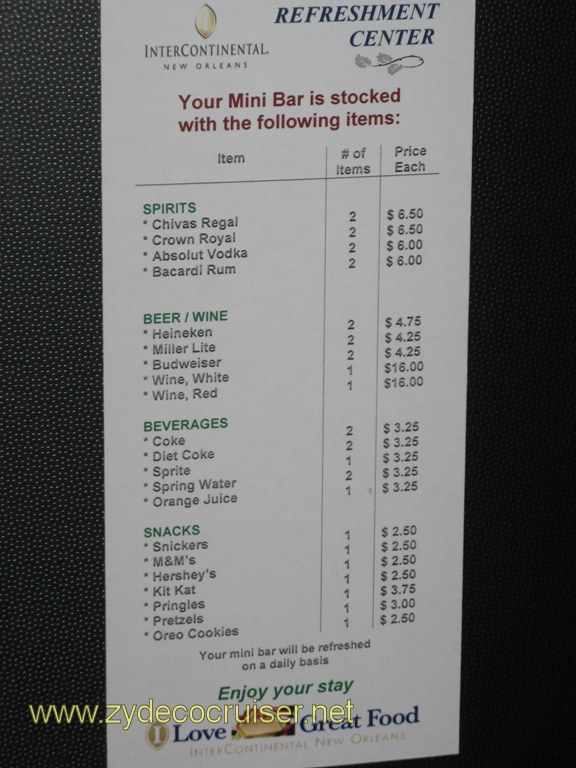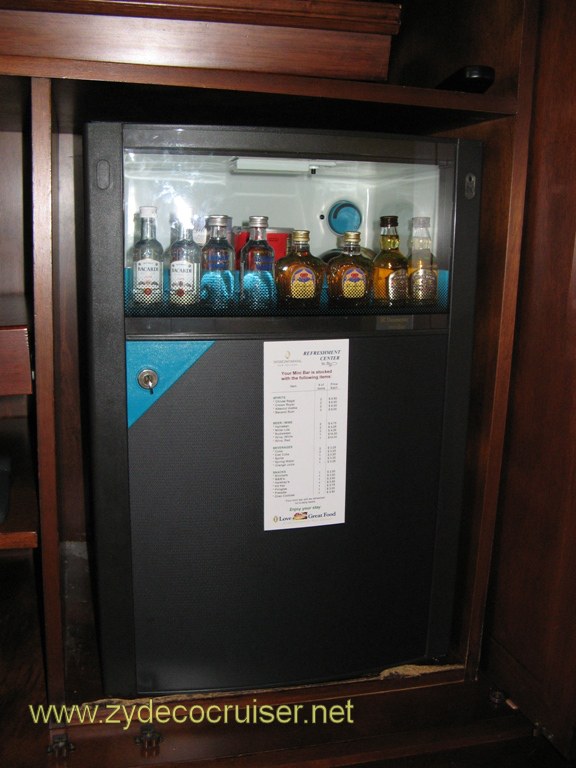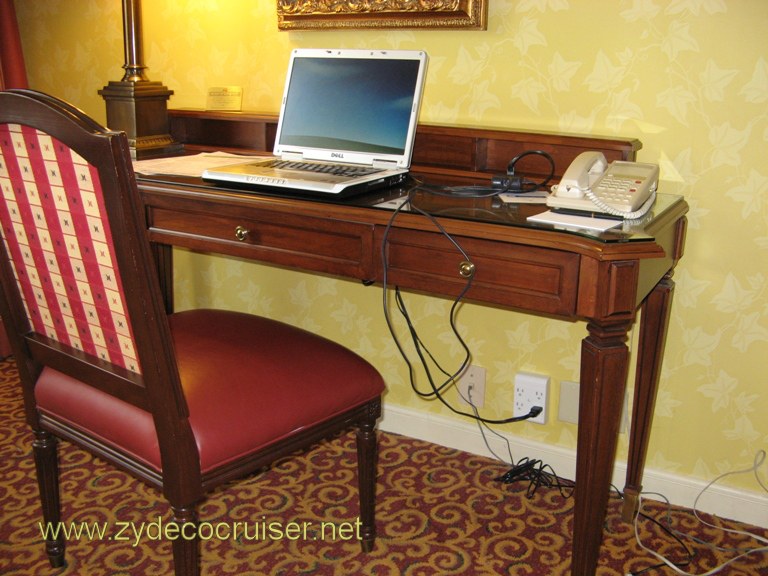 World Famous Mother's Restaurant...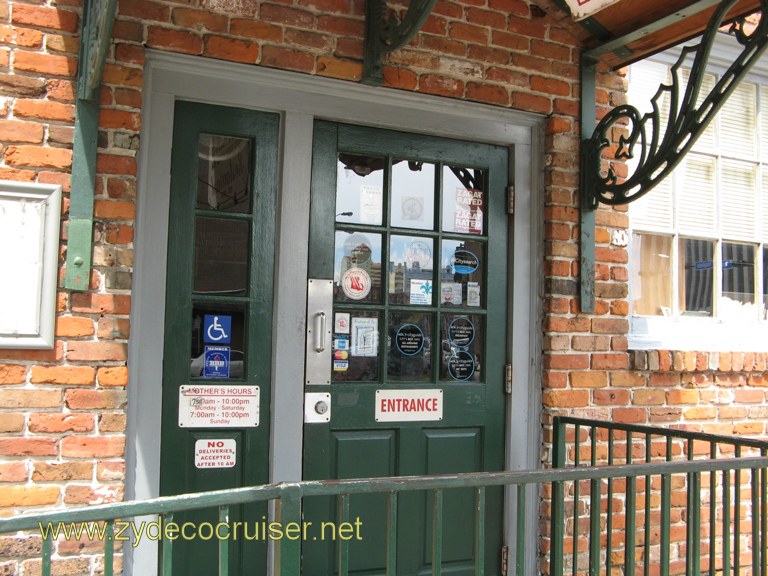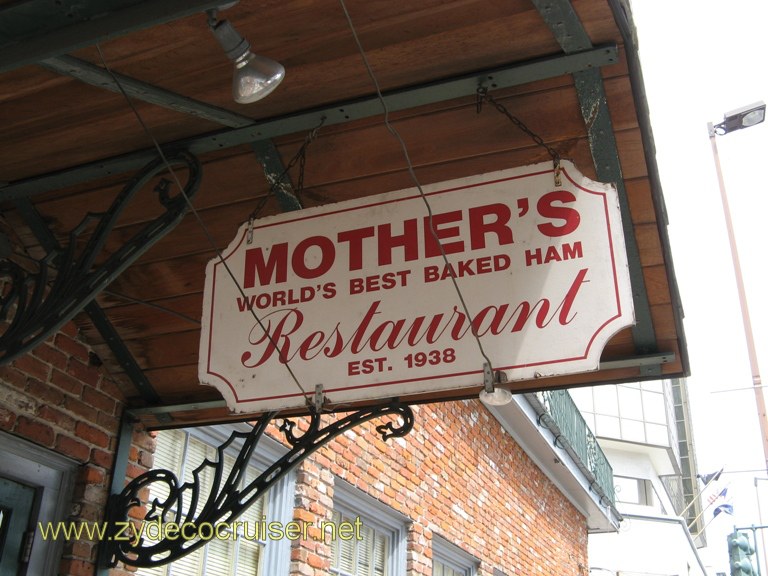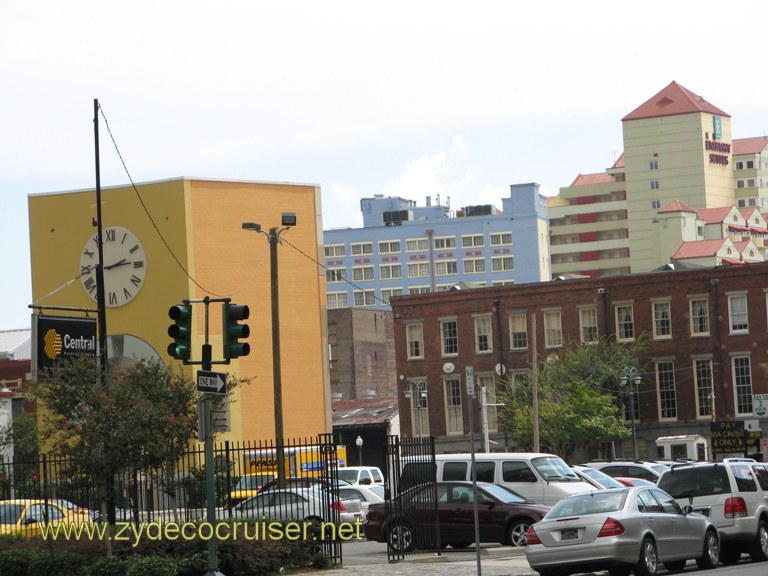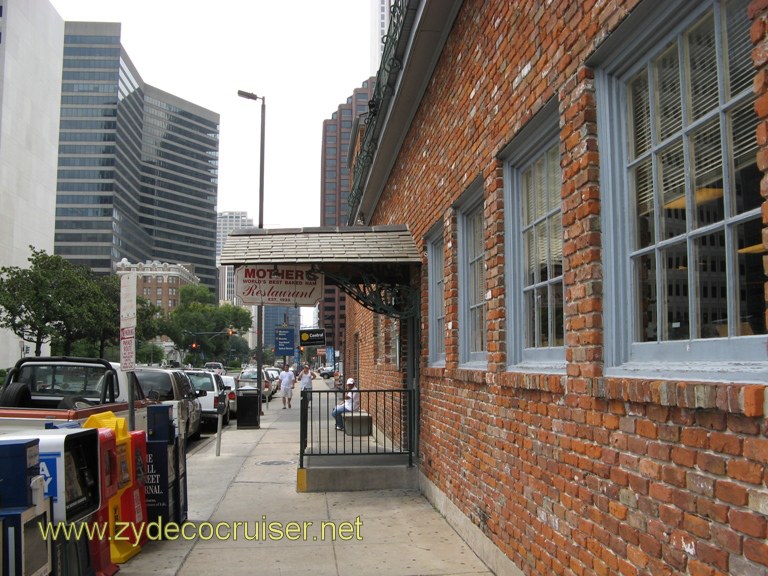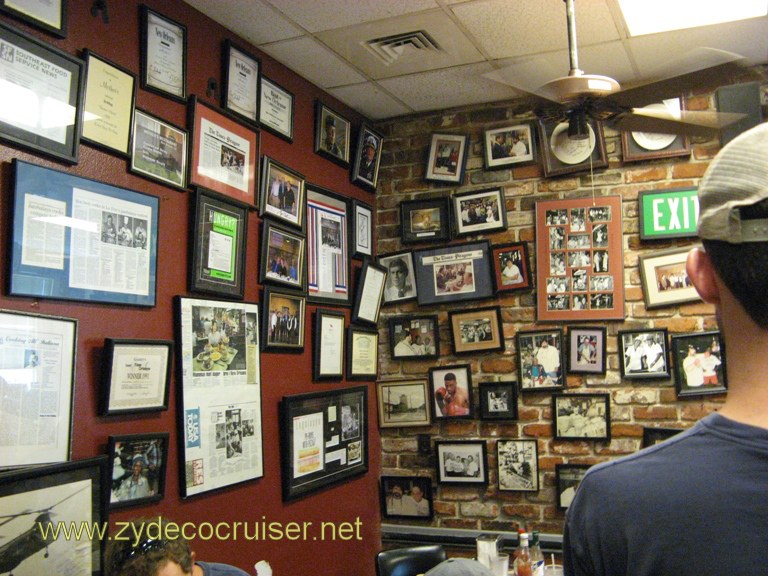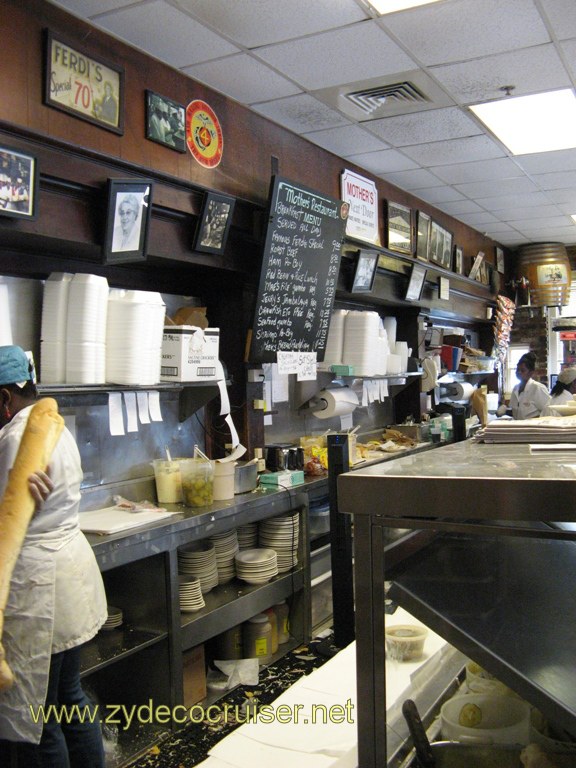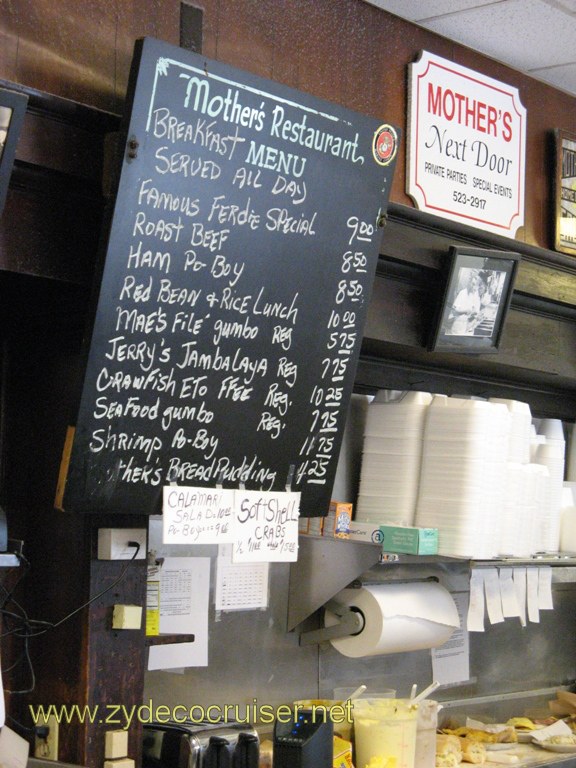 I got my red beans cookin'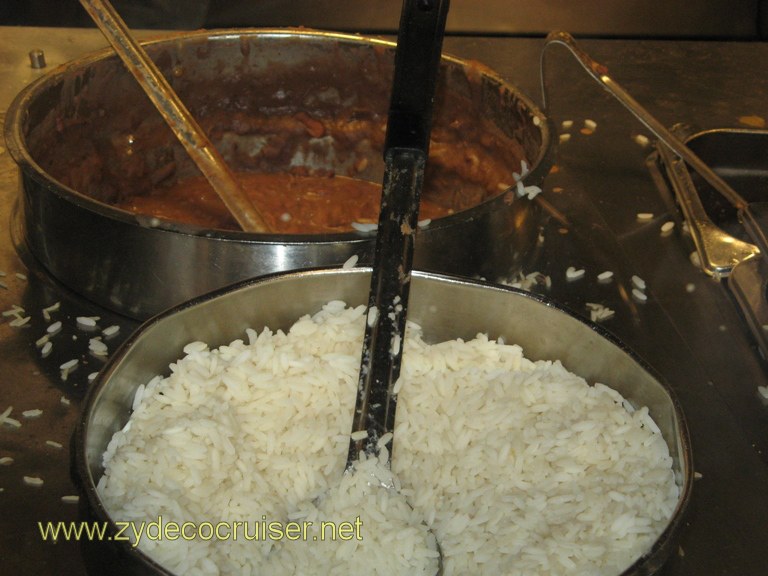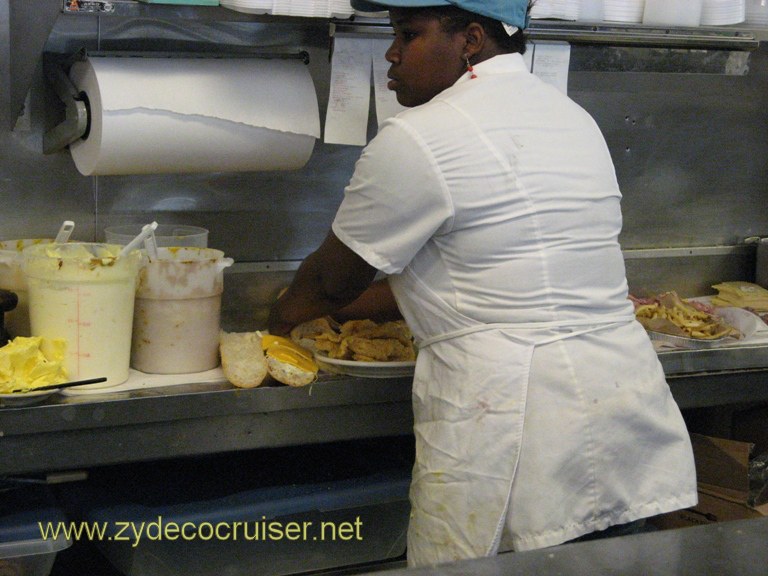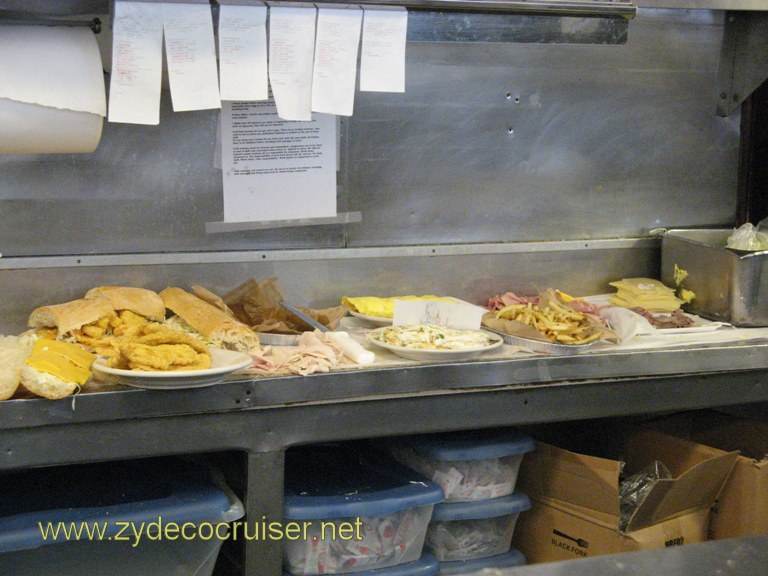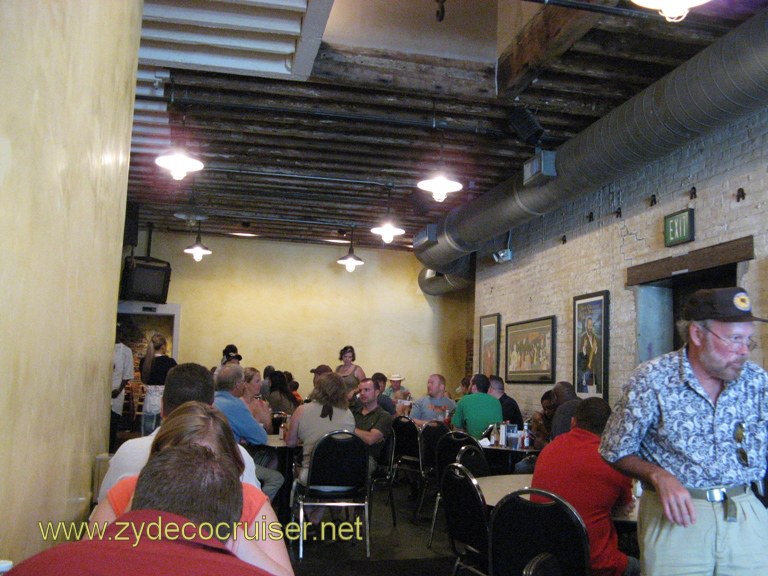 The world famous Ferdi at world famous Mother's. Yum. Roast beef, ham, debris, gravy, and more.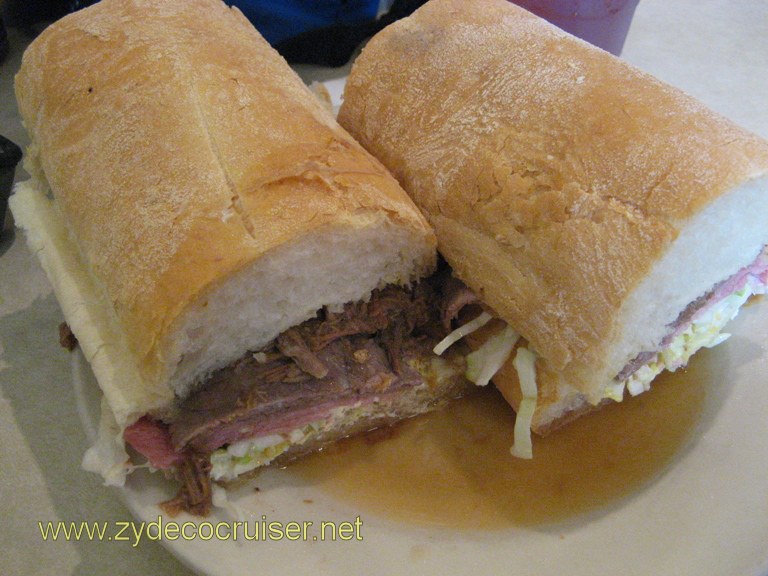 Restaurant August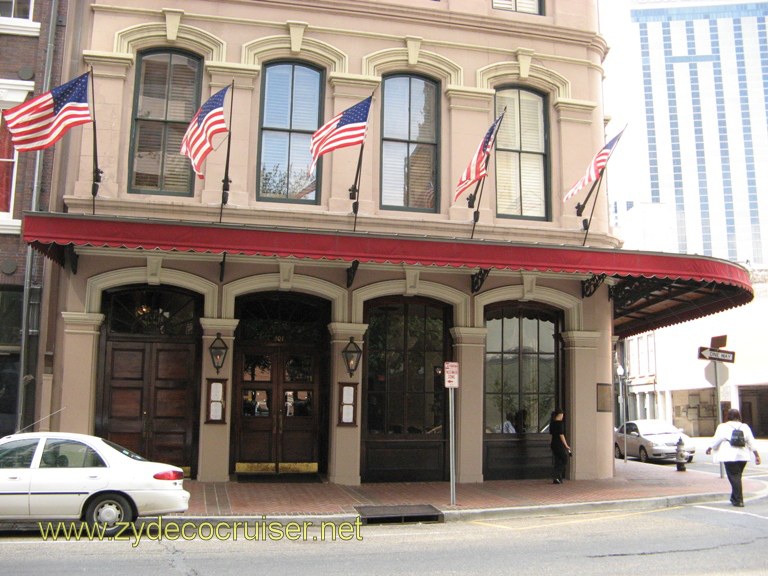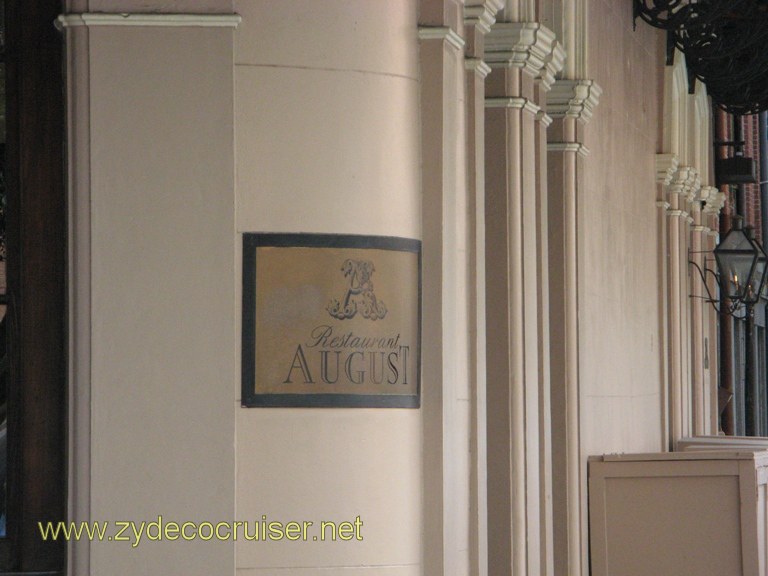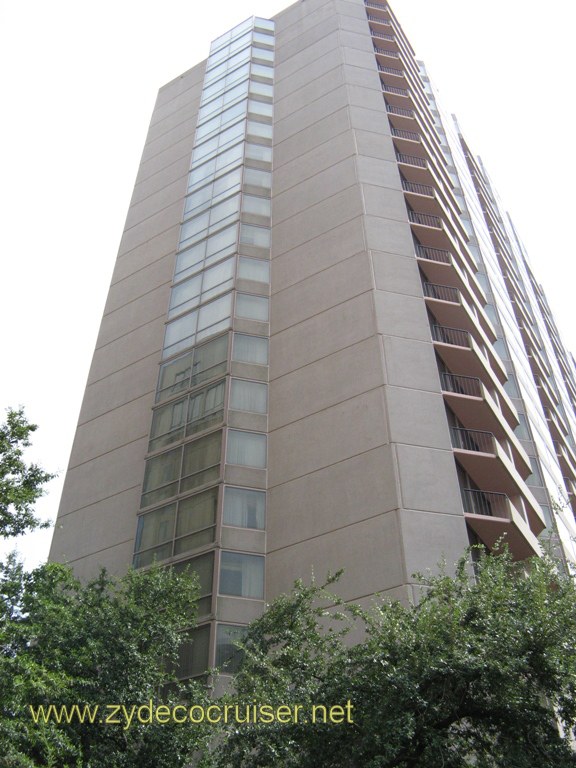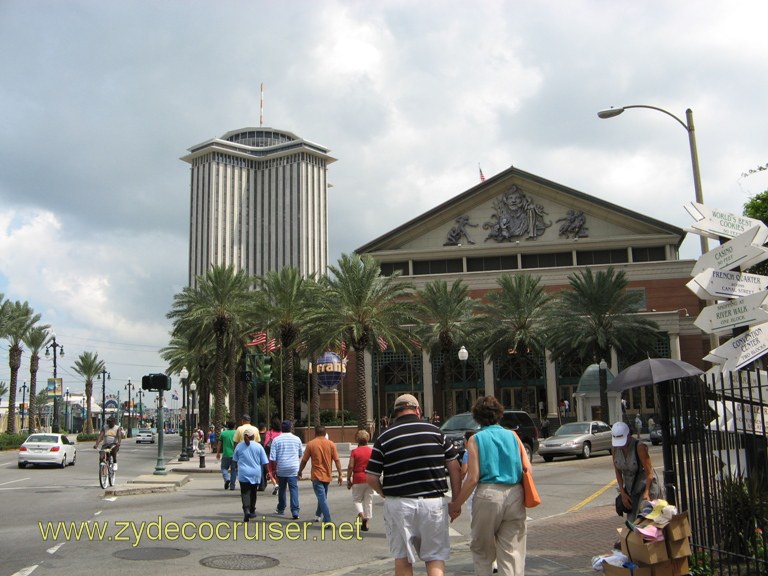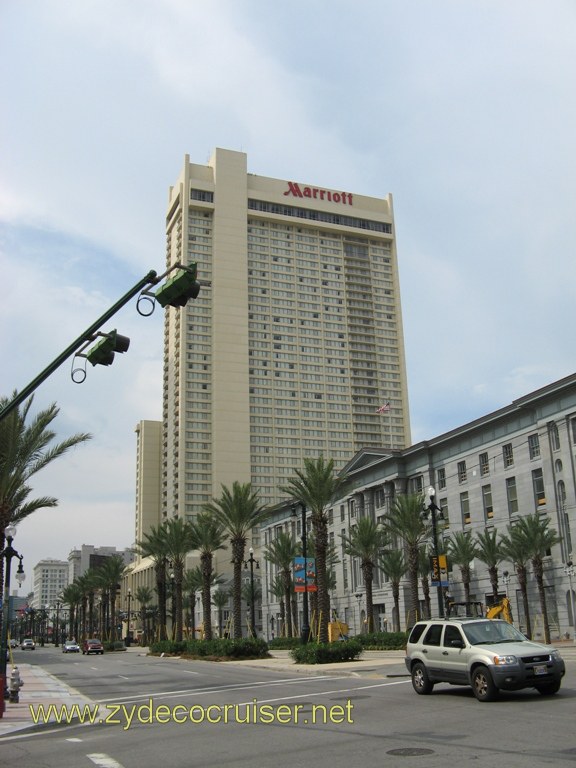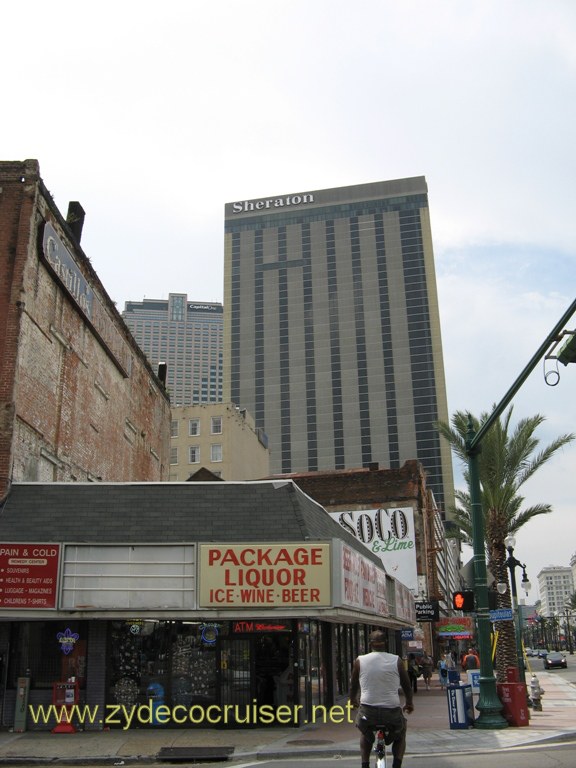 The world's smallest A&P grocery store. Compact, but they have lots of stuff including liquor, beer, wine, and water.
Note: This is now Rouse's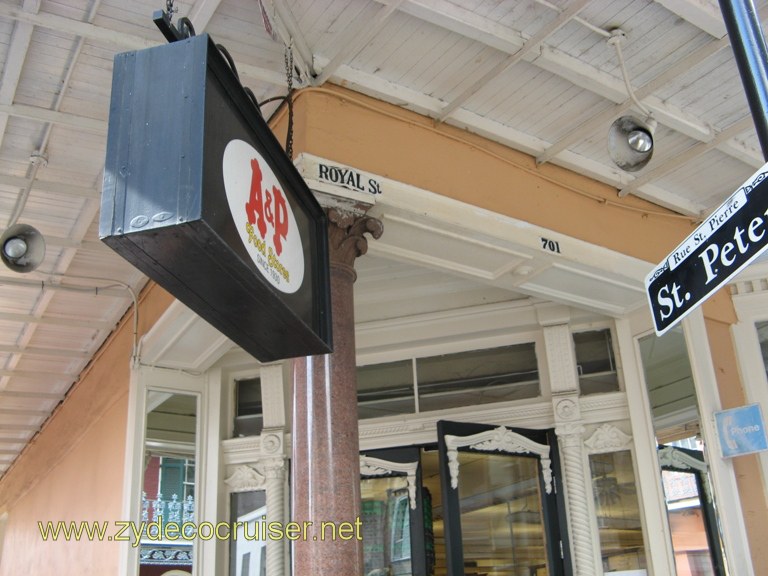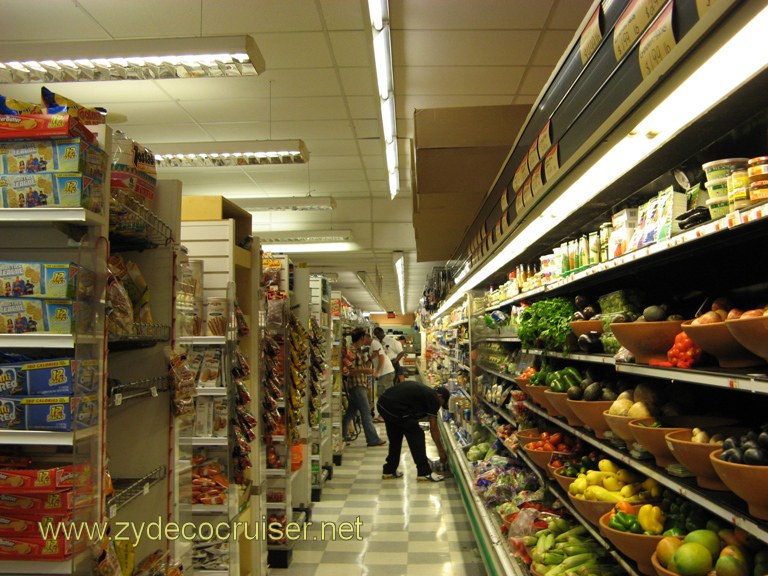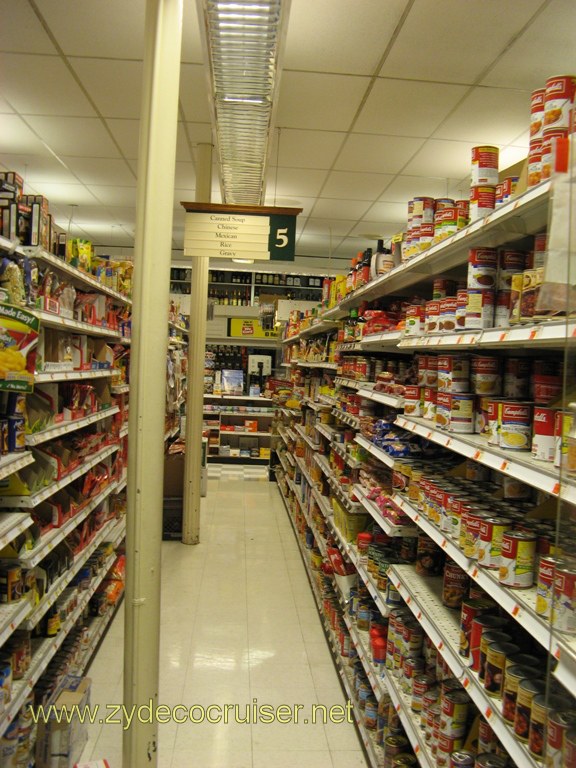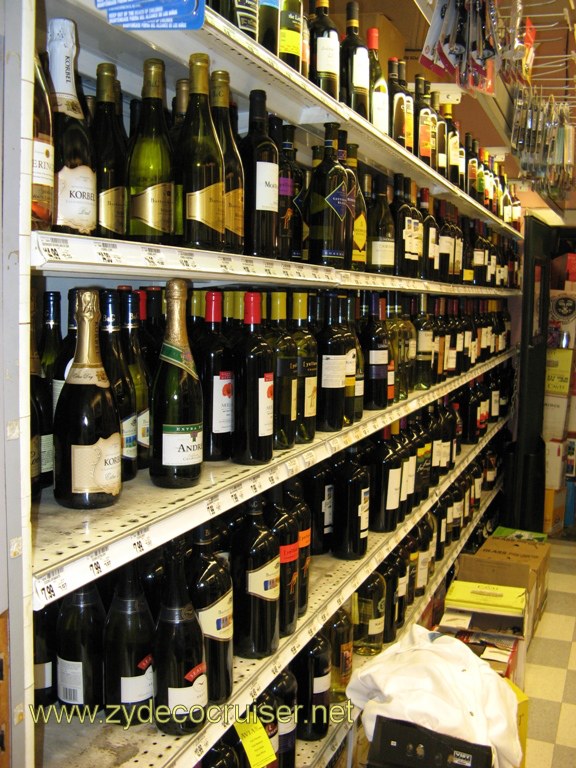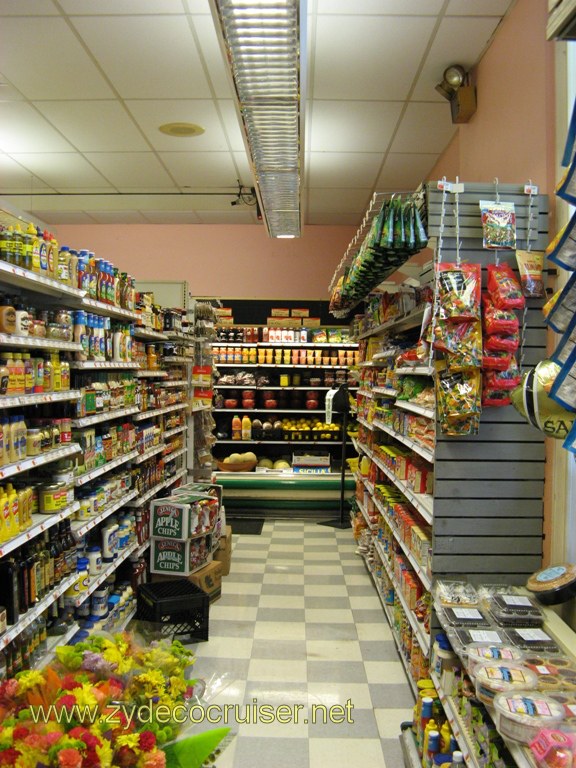 A poor picture of the Carousel Bar at the Monteleone.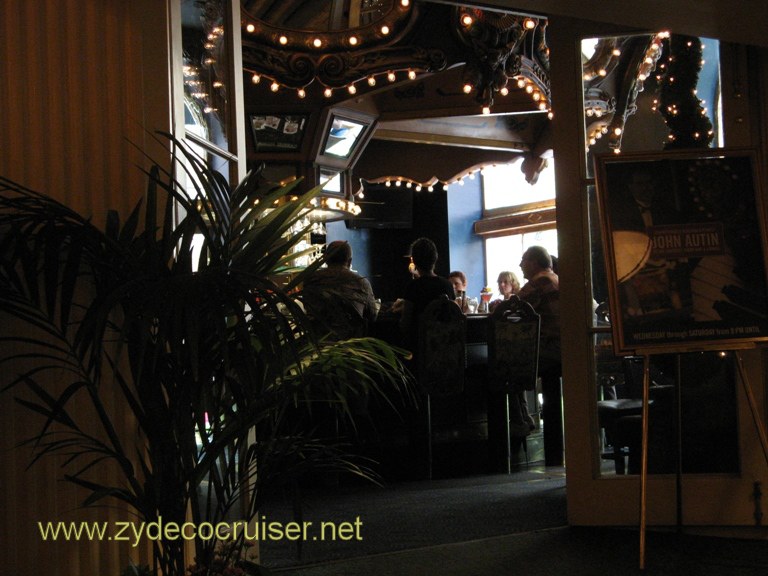 World Famous Mandina's!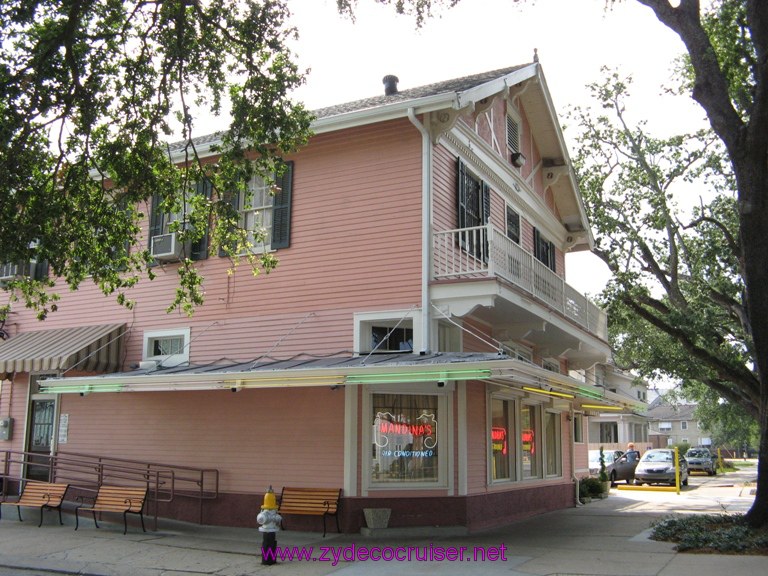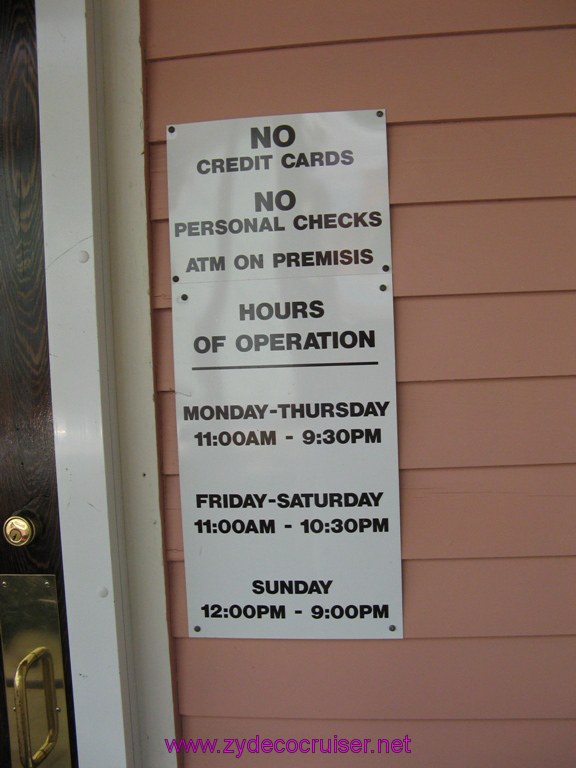 Hmm. Wonder what I'm going to have...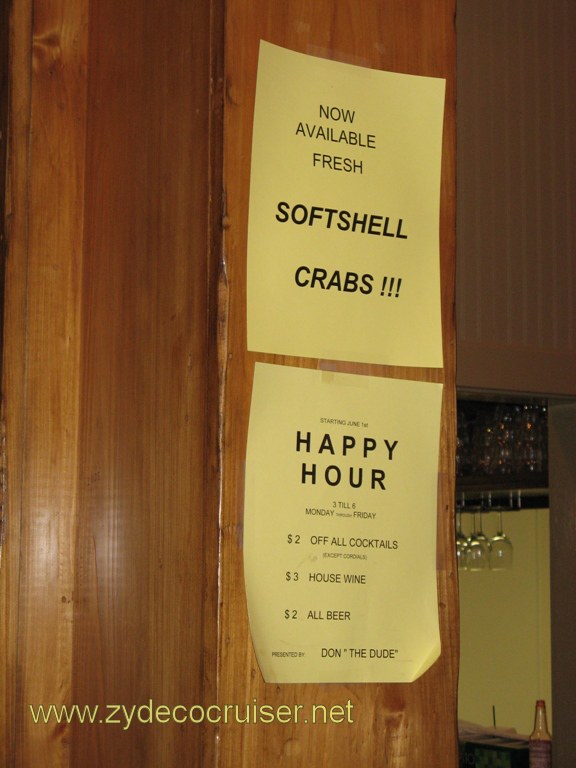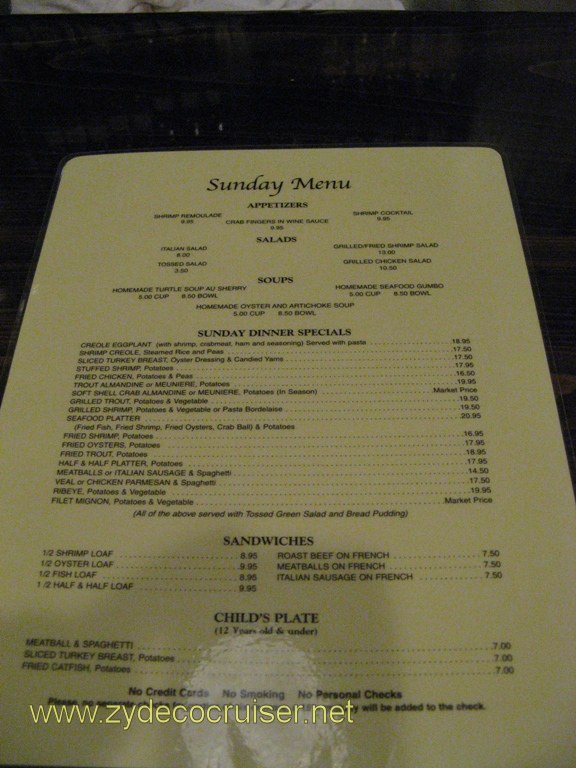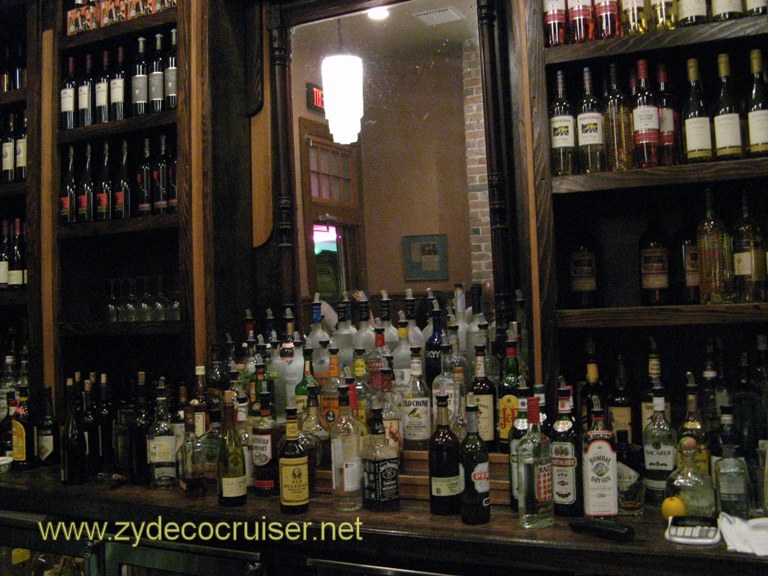 Salad with blue cheese and some nice warm buttered New Orleans french bread.
TaDa - a nice, fat soft-shell crab almandine